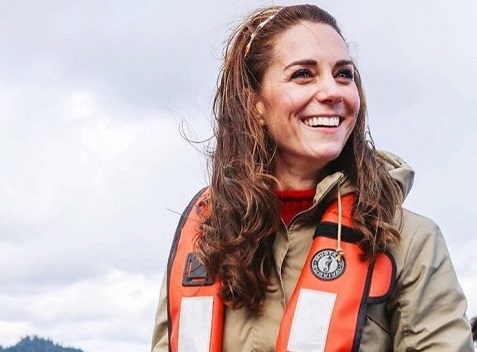 Field Fashion Friday: Fishing Like the Duchess
The Duchess of style is at it again, folks. As you may recall, last week I wrote about what she wore hiking in the Great Bear Rainforest in Canada. Well, there's more. The next day she went fishing in a leopard print headband. Leopard print while fishing is kind of, like, MY thing…but okay, Kate, you can share in it. You do a better job anyways.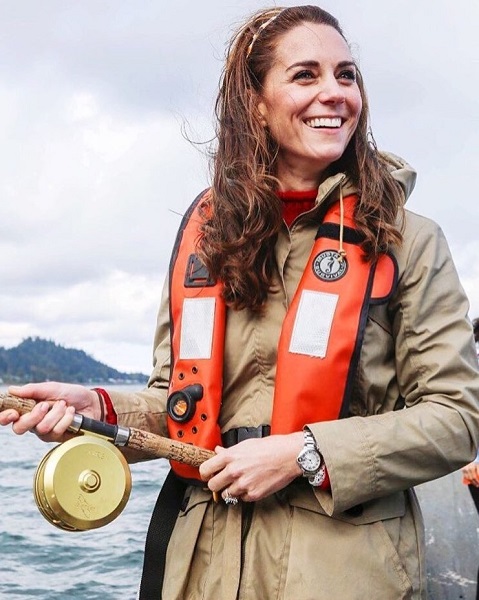 Kate, Why are we not friends?!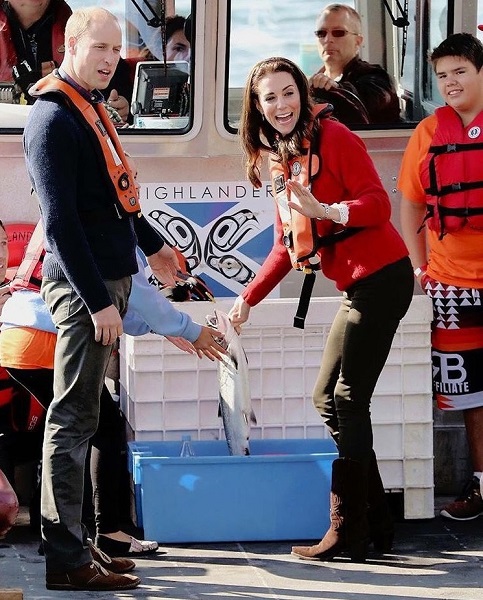 We both wear leopard print and make the same expression when touching fish!
ANYWAYS.
What She is Wearing
A field friendly version of it, down to the life jacket.
Leopard Print Headband
Jacket
Sweater
Pants
Boots
Lifejacket
May we all look like Kate when we go fishing…or at least, may we look half as good.
Save
Save
Save
Save
Save
Save
Save
Save
Save