My Take on Hamilton Greenbelt in Lakeway
Location: Lakeway, Texas (west of Austin)
Beautiful ponds and waterfalls
Wide, easy paths
Shady
Stroller and bike friendly
Small & easy for quick morning outing
This park was recommended to me by a friend who lives out towards Lakeway. She has a five year old and a one year old, and they've been trying out all the nearby green spaces since moving here last year, and she claimed this was her favorite! So I had to check it out.
Brandon and I took Kyle and swung by Shipley's Donuts one Saturday morning and had a little breakfast picnic at the tables just inside the entrance to the park. (Who doesn't love starting a hike with donuts?)
The picnic area is beautifully landscaped with a pond and big shady oaks.
The trails are nice and wide, paved with crushed granite, and make for some easy exercise.
I'd say the water features are the best element of the park, by far. The trail follows a creek which pond and pools with pretty waterfalls in several locations, with a grand finale at the end of the trail that includes a big waterfall and a deeper pool surrounded by a cliff. (See photo above for that).
If I lived in Lakeway, this would be my go-to for a Saturday morning hike.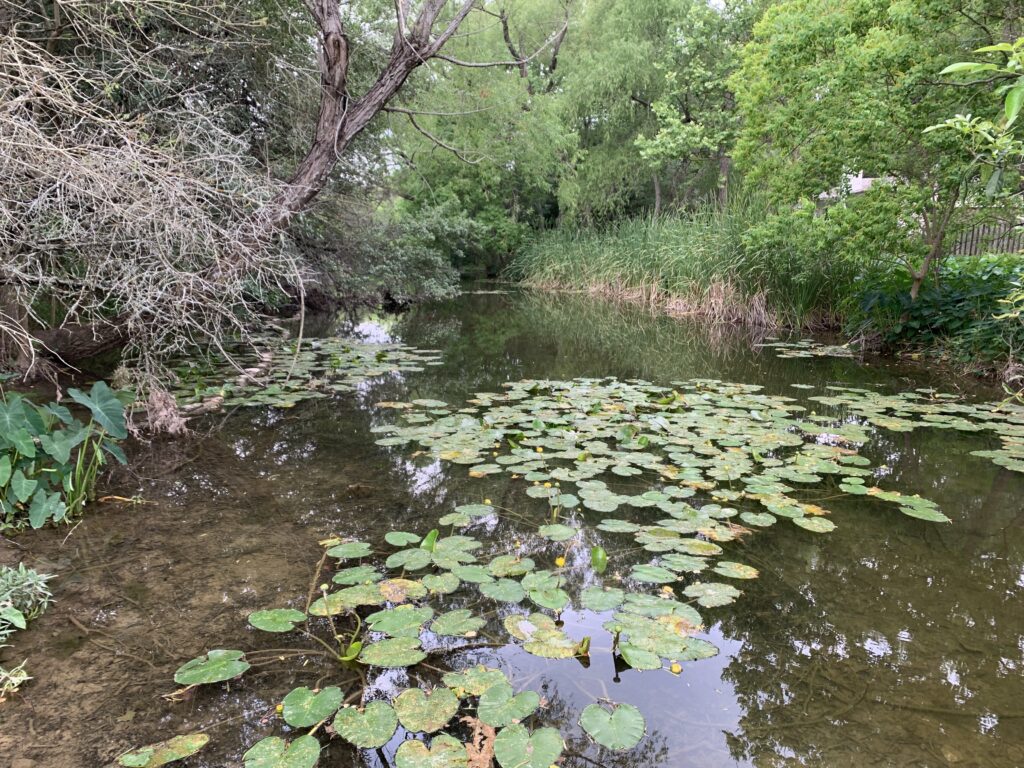 I can't say I would recommend coming all the way out here if you live in central Austin, since there are so many closer options, but if you live out in west Austin/Bee Cave/Lakeway, you should totally check it out some time! It's a great place to explore, especially if you have kids.