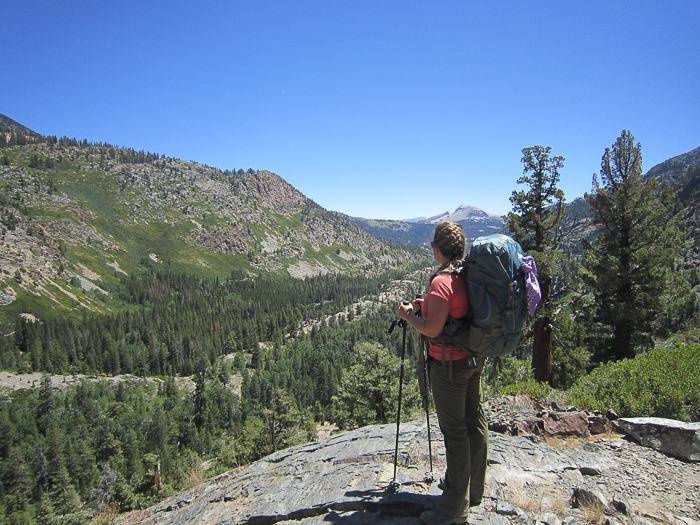 Backpacking vs. Day Hiking: Which is Better?
I'm excited that this week I will finally be sharing my recent backpacking trip in the Sierra Nevada mountains here on this blog. Per suggestion of my husband, who was new to backpacking before innocently following me into the wild on this grueling trip, suggested I start at ground zero and explain what backpacking is and how it differs from day hiking.
Give both a shot and let me know which you like better!
Day Hiking
When day hiking, you leave your equipment at a campsite or at home and go out for the day. You carry only a day pack, with basic necessities such as water, snacks, and sunscreen.
Depending on your campsite (or if you're staying at home,) you can take a shower each night, sleep on an air mattress and down pillow, and can pack more changes of clothes.
See my post, Why Hiking is the Best Hobby.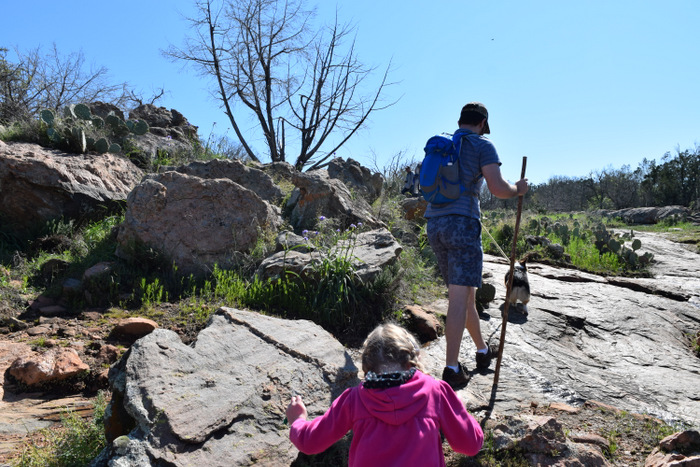 Advantages to Day Hiking
Less stuff to carry
Comforts of home
Fits into your schedule
Easier with small children
Easier with dogs
Easy at last minute
Great exercise
Still get to enjoy beautiful scenery
Disadvantages
Camp sites are not as clean as the wilderness
You may miss out on spectacular sunrises and sunsets if you're having to stay in a busy camp ground or drive to and from home
More people around, typically (though not always)
Can't go to as remote places, since you're limited to the miles you cover in one day
Backpacking refers to an overnight excursion where you carry your belongings on your back and hike to a campsite.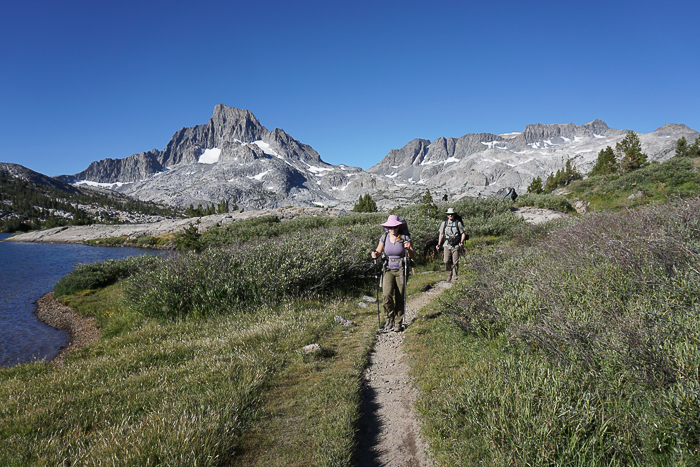 When backpacking, you pack the tent, food, stove, water, and everything you need for your trip in a pack. (Don't fret too much, backpacking equipment is extra lightweight.)
When backpacking, you can hike to more remote locations. Fewer people, more scenery, more peace and quiet.
Though not a hard and fast rule, it's often true that when you're backpacking you get to see better scenery because it's farther from heavily trafficked areas and the trail goes deeper into the wilderness.
When backpacking, you get water from the stream or lake nearby and purify it. (There's equipment for that.)
Back Country Camping
This is rare in Texas, but some people like backpacking to a campsite, and then doing day hikes out from there each day. This can be a great option.
Backpacking Food
This varies from person to person, but here's what my family does:
Morning coffee: Starbucks Via
Oatmeal for breakfast
Bars, trail mix, summer sausage, cheese for snacks
Freeze dried food for dinner (sold at outdoor supply stores)
Advantages to Backpacking
Incredible sense of being immersed in nature, which may not be something you originally thought you needed, but you'll find it is rejuvenating. It is an awe-inspiring experience to have backpacked for two days into the heart of a wild area and be the only person in such a stunning landscape. It's like being completely spoiled, as if the entire place is yours.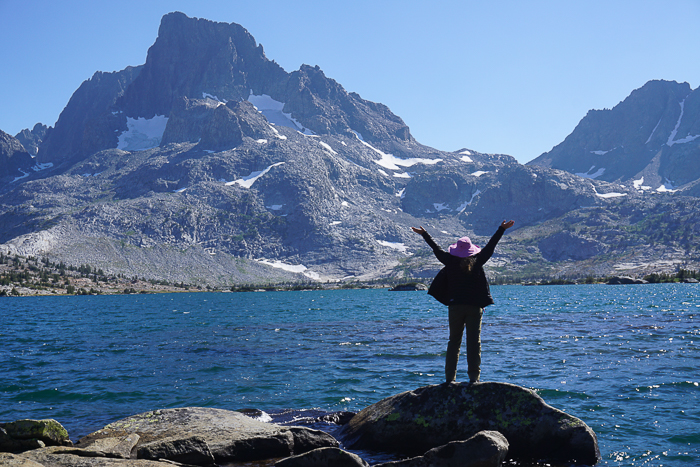 Easier to disconnect. Of all the types of travel I've done–cruises, beach getaways, etc, this is the most disconnected I've been mentally. Even if my phone had been working, I don't think I would have been interested in checking it.
Incredible exercise. A day hike is a good work out but a backpacking trip is a GREAT one. You're covering several miles a day plus carrying 25-35 lbs on your back, and you burn through calories like there's no tomorrow.
More quality time with friends and family. I've known my brother my entire life and I treasure memories of our backpacking trips more than almost any other time we've spent together (with the exception of a few pranks we've pulled on mom, that is.) It was also really sweet to share the recent trip with my husband, who had never been backpacking before.
Great excuse to get a massage!
Food tastes better when you get back to civilization. You've never truly appreciated a hamburger until you have one after a long backpacking trip!
Gets you (and your teenage daughter) away from looking in a mirror. On our recent trip, I realized I hadn't looked in a mirror in three days. In town, I look at my reflection every time I see it in a car window, bathroom mirror, or selfie, and there is always a moment where I judge myself according to what I see. The freedom of being away from my reflection and seeing only the beauty that surrounded me was freeing and reminded me how unnecessary looking in a mirror all the time is.
Disadvantages
Pack gets heavy after a while
More tiring than hiking
Harder with young kids (under 10)
Harder with dogs
Food continues to not be the hamburger you're dreaming about
Tiny tent
No showers
No cream or milk for your morning coffee
Requires special equipment
Surprising Truth about Backpacking
Backpacking is strenuous, but without fail I feel more relaxed after a backpacking trip than after a day hike.
I couldn't say that about skiing, or beach lounging, or anything else–but I can definitely say that about backpacking.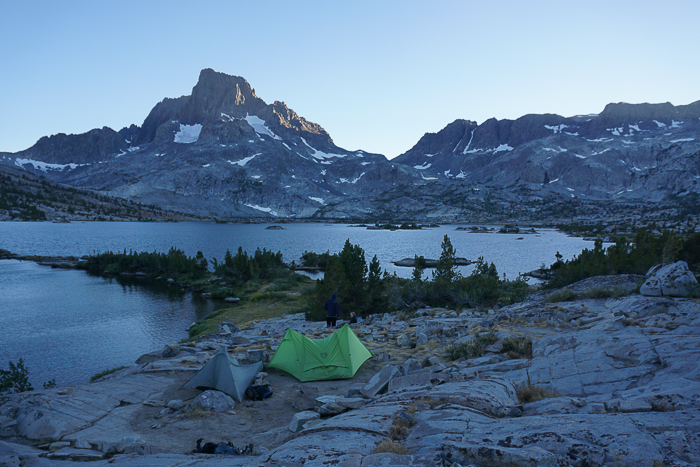 Backpacking in Texas
As a Texan, opportunities to go on a backpacking excursion are available, though sparse. Big Bend National Park is one area. Some state parks have what they call "Primitive Hike-In Campsites" where you will "backpack" into a campsite, though the hike is usually not very long–about 1.5 to 3 miles.
I am mostly a day hiker when in Texas. If you want a good backpacking excursion and have exhausted what Texas has to offer, check out the trail I'll be telling you about this week in the Sierra Nevada mountain range. Or head to the Rockies.
Happy hiking ladies!
Save
Save