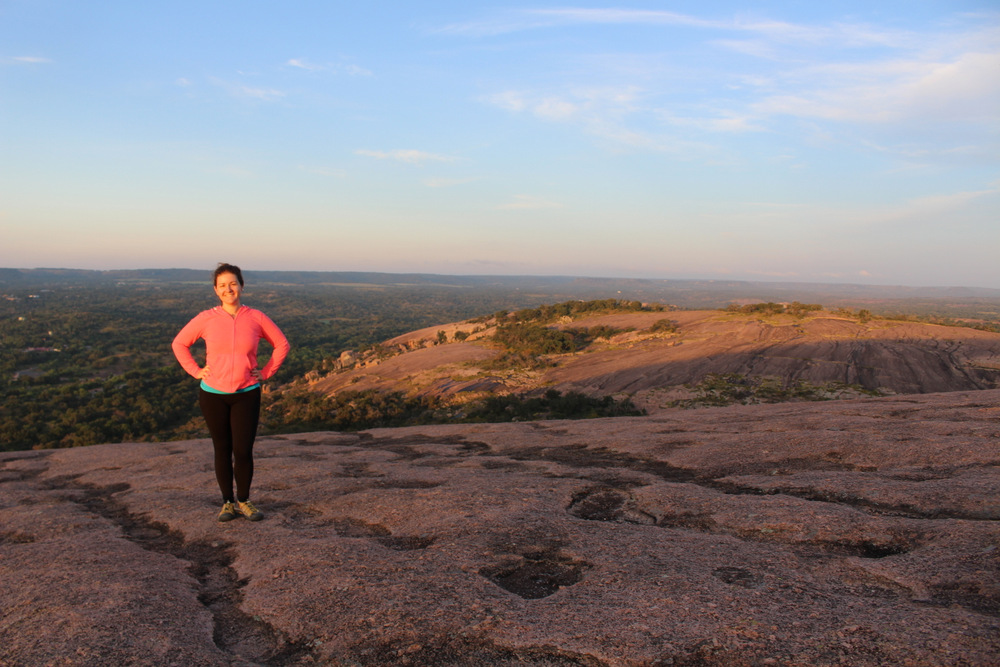 Gorgeous Photos of Enchanted Rock at Sunrise
Enchanted Rock is arguably one of the most unique places to visit in Texas. A large monolithic slab of pink granite, it rises high above the surrounding hill country and affords its hikers incredible views. If you are a Texan, and haven't been, you need to make a pilgrimage.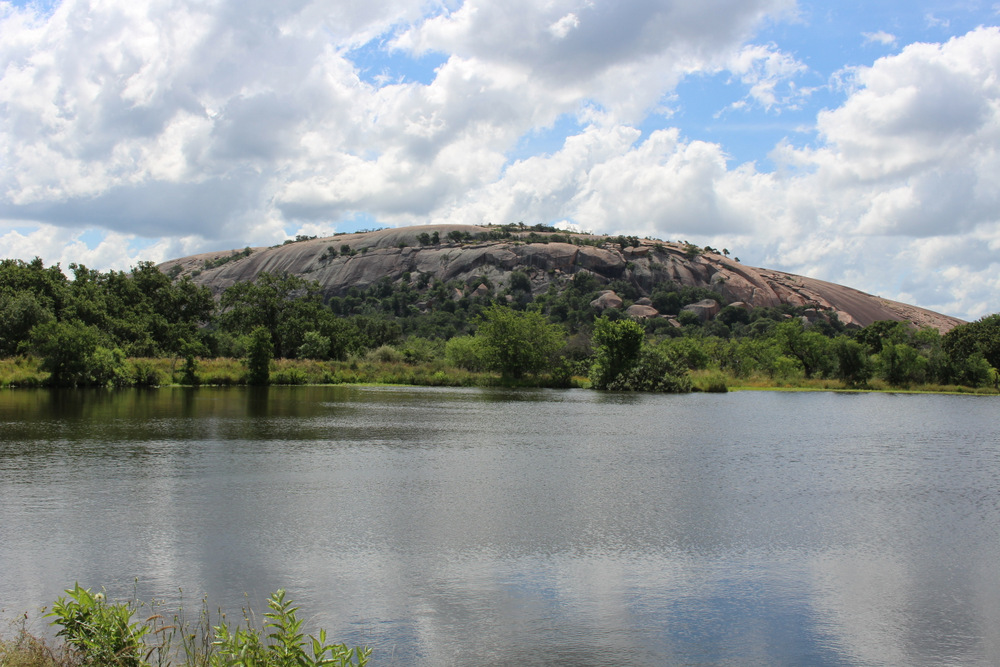 Just to tempt you, today I'm interviewing my friend Joy and sharing her pictures from her recent trip. Joy gets a gold star, because she woke up at the crack of dawn to hike to the top and watch the sun rise. On a Saturday. Her pictures are gorgeous.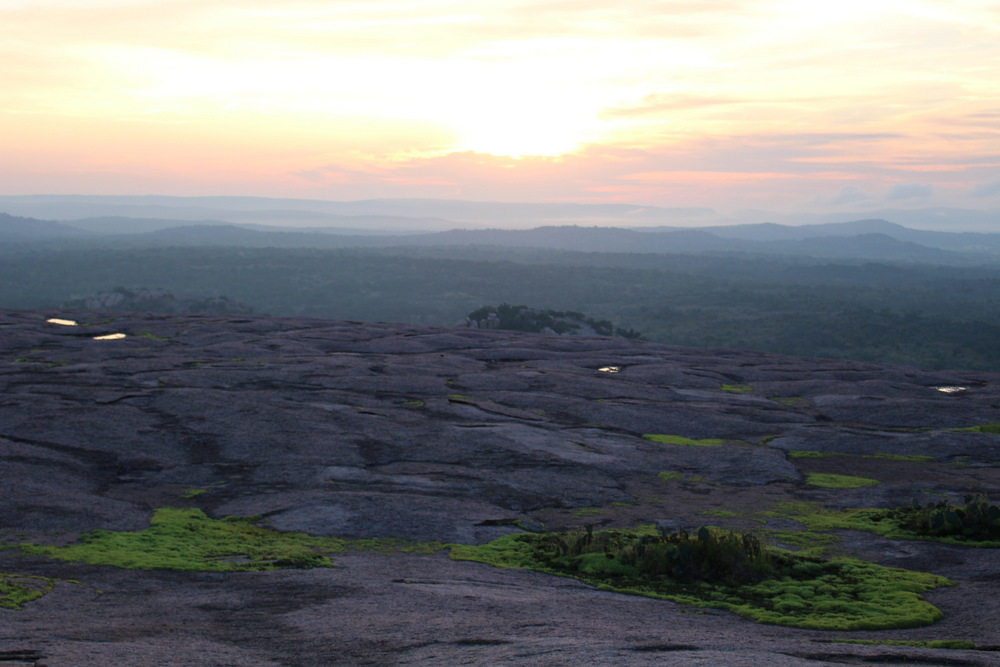 Joy and I have been friends since high school, our paths crossing frequently as ballerinas and junior Women's Club members, and…drumroll please….Fiesta Teen Queens. Y'all are in the presence of royalty here!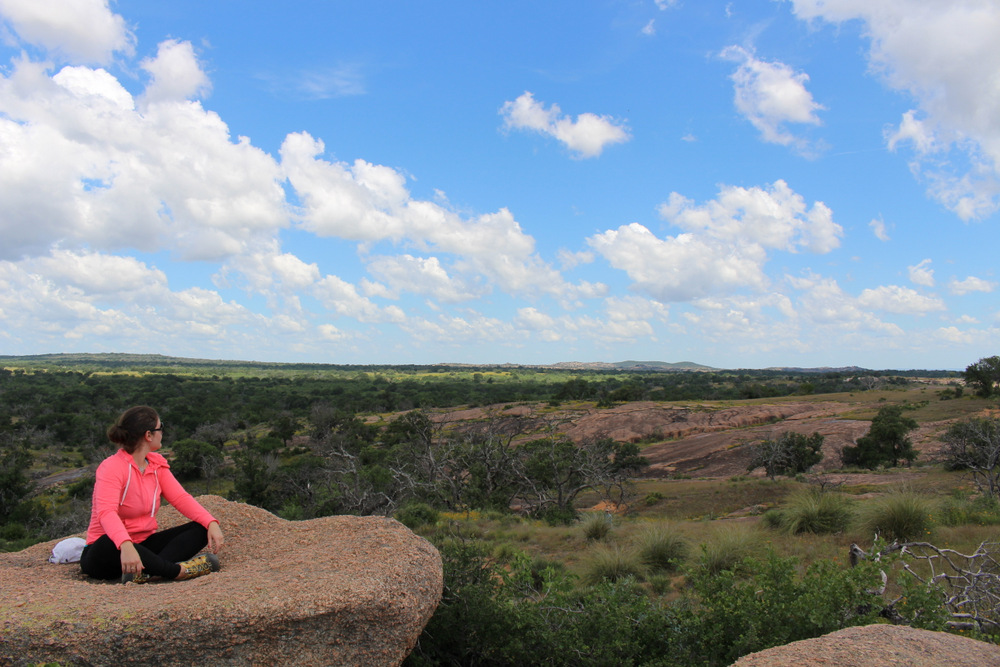 If anyone wants to learn a full court bow, just ask us.
Joy, thanks for granting Whit's Wilderness this interview!
Let's start with your itinerary. Please tell us about it.
Friday –

left after work, set up camp, ate s'mores

Saturday

– mid-morning summit hike, caves, other trails, lunch, naps, sat in "river", cooked, ate s'mores

Sunday

– sunrise hike, breakfast, "lake" hike, tore down camp, headed home
I didn't come with a specific itinerary; I was mostly interested in spending time with my friends and enjoying the outdoors. Enchanted Rock is so small that it doesn't require planning ahead like a bigger national park would.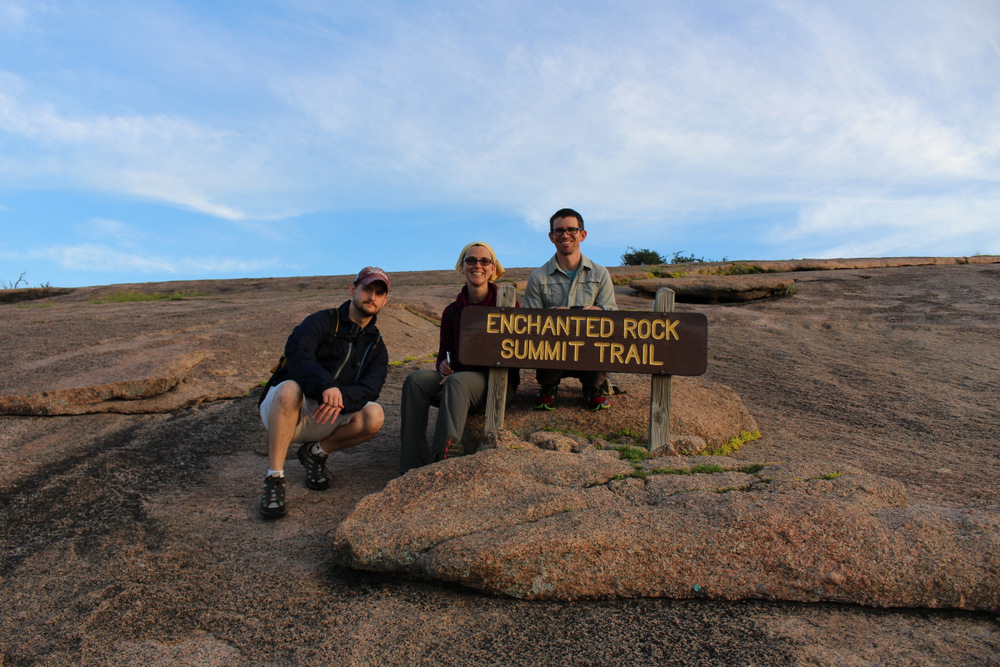 I like that you made s'more eating happen more than once. Priorities.
Who did you go with?
A friend of mine from graduate school invited me along with some of his work colleagues. I didn't know half the group beforehand, and I enjoyed making new friends of friends! Plus, people who are go-with-the-flow enough for hiking and camping are probably going to be chill people I can get along with.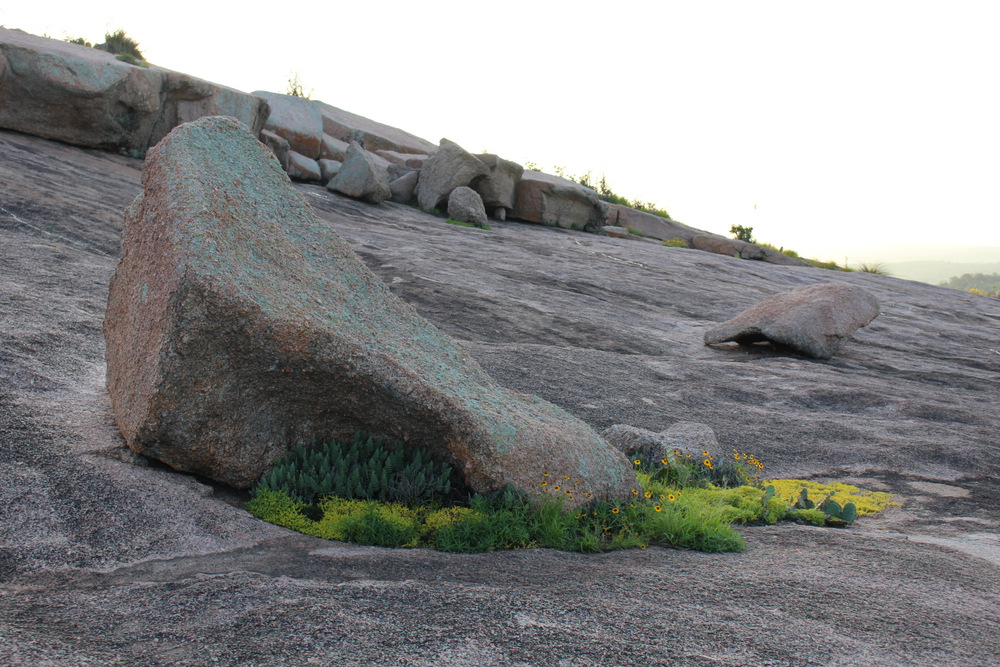 Amen to that!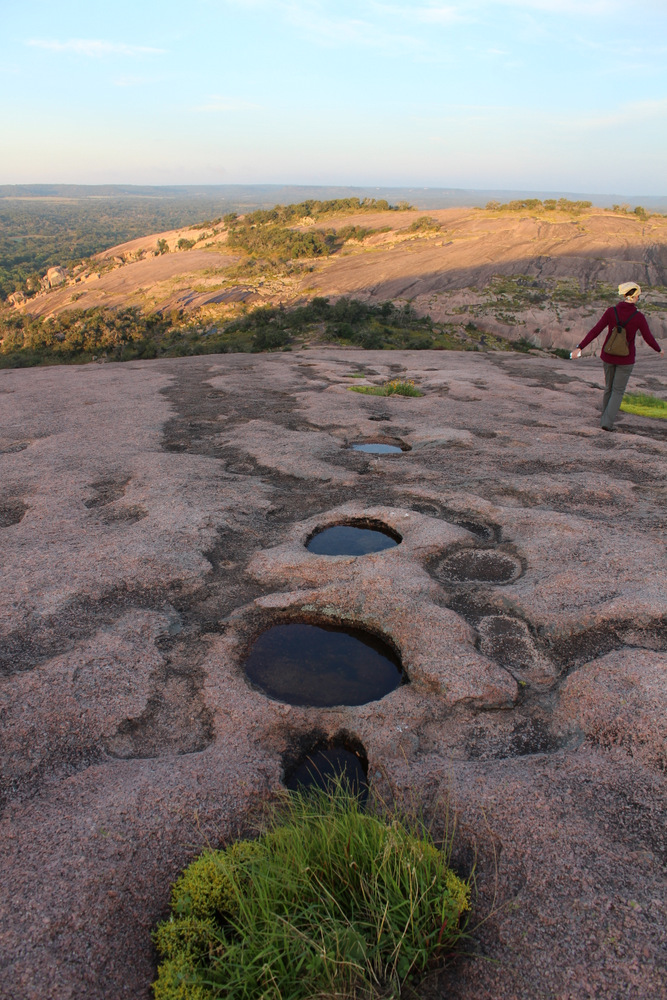 Was it worth getting up at the crack of dawn to watch the sunrise from the top?
Definitely. One friend hiked to the top coffee mug in hand! It felt satisfying to start the day with the sun and be able to come back to the campsite, eat a proper breakfast, and relax for a bit before setting out on a longer trail.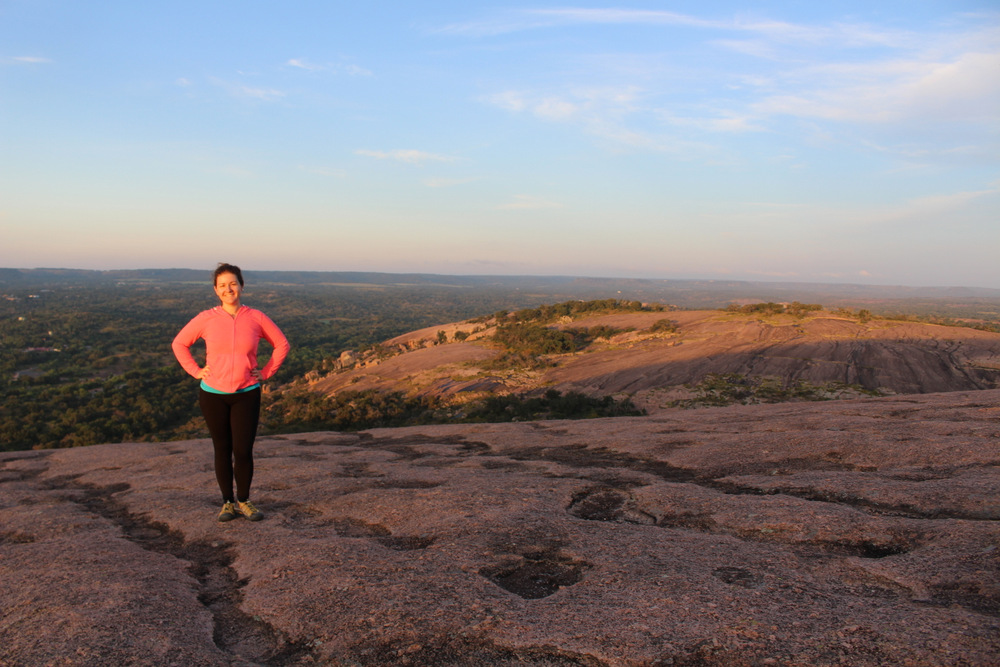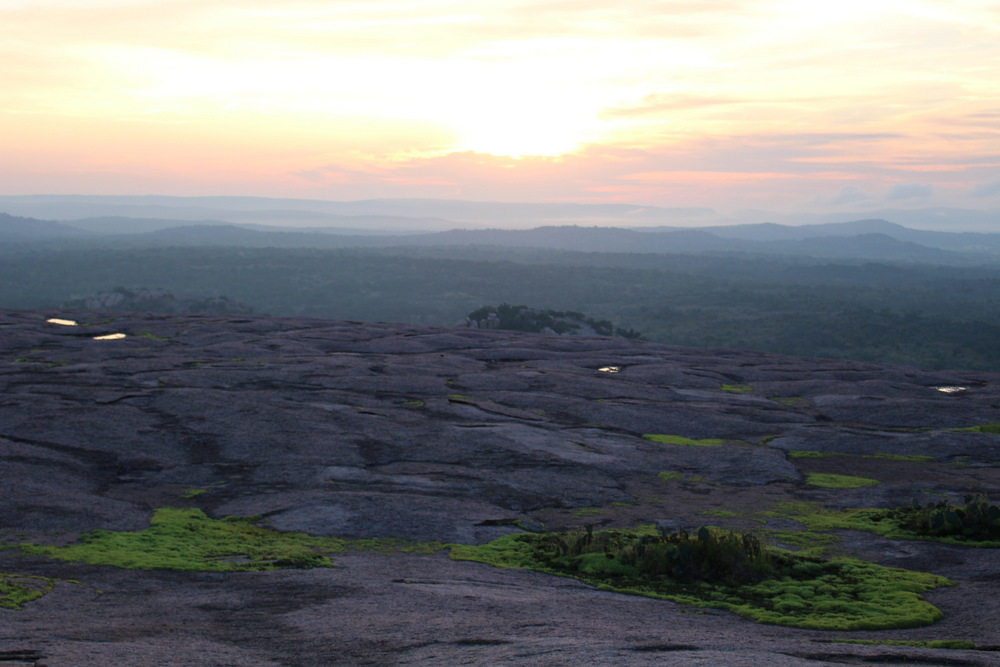 Wow, gorrrgeous!
Was the hike difficult?
The Summit Trail is steep near the top without much variation in terrain, so if you're racing up for the sunrise like we were, it can feel challenging. However, at a normal pace, it's not a difficult hike.
The most difficult thing about hiking that weekend was just the heat. Most areas are exposed to direct sunlight, so we took advantage of tree cover to rest whenever it was available.
Noted: go during cooler weather or prepare yourself for heat.
How long did it take you to reach the summit?
We made it to the summit in about 20 minutes clipping along at a fast pace. The day before, we took our time and reached in about 40-45.
Wow, summiting twice in one weekend! Go girl.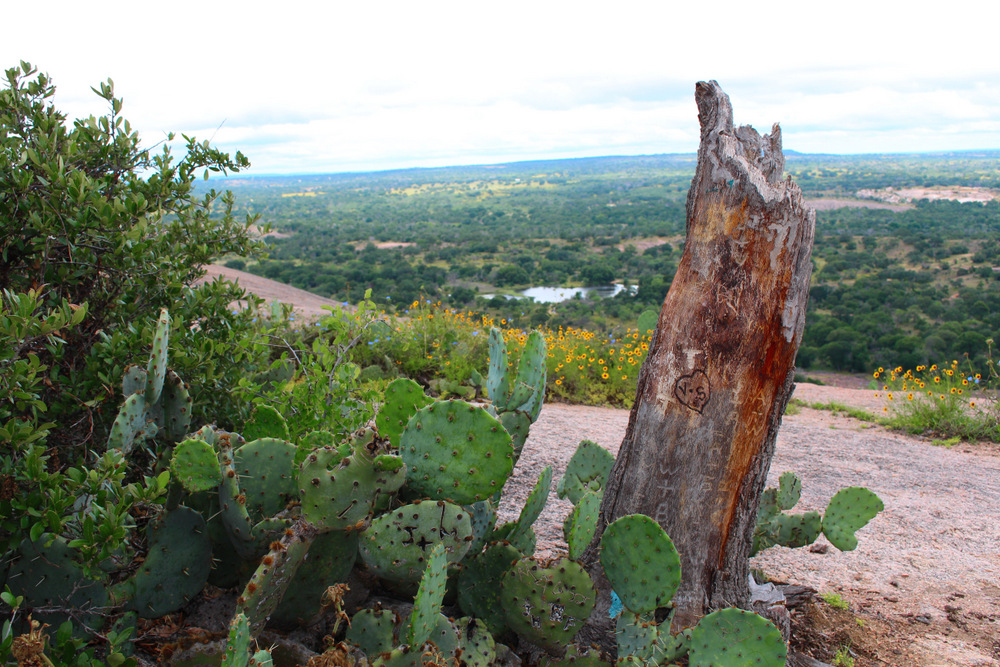 How was the view from the top?
The view from the top is lovely looking out on all sides at the Texas Hill Country. My favorite part of the experience was the breeze followed by the tiny ecosystems that manage to flourish in crevices of the rock. I took a few pictures of different moss, fern, and flower clusters in depressions in the rock with the sunrise in the background.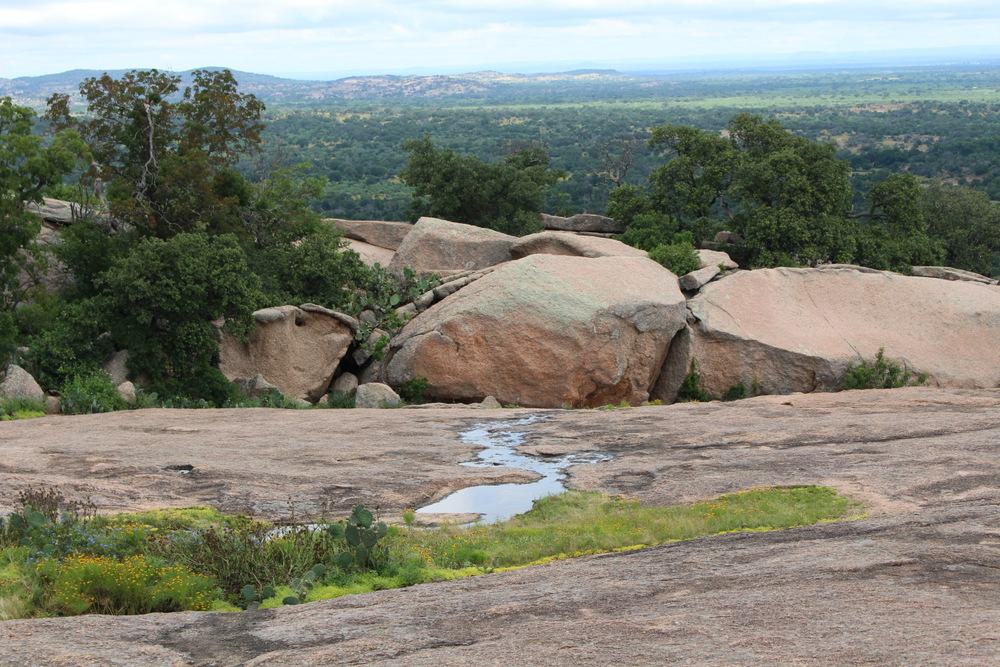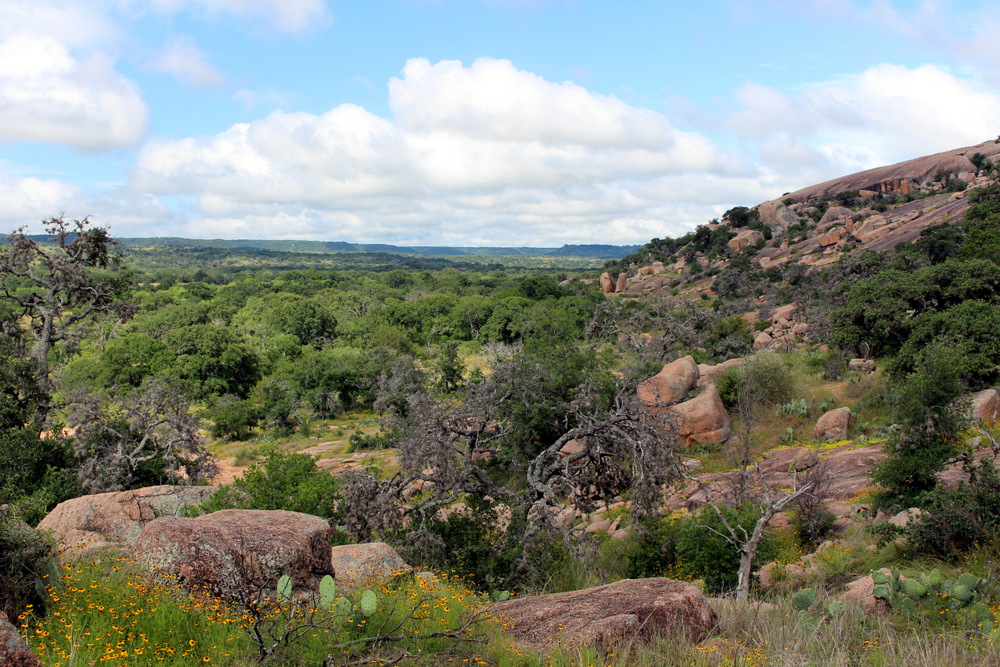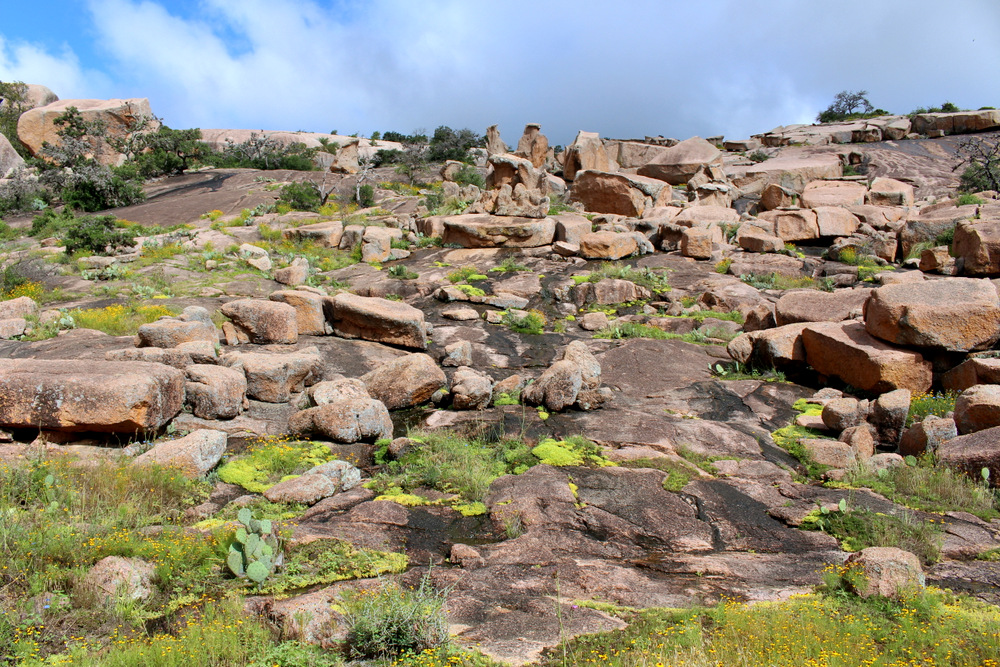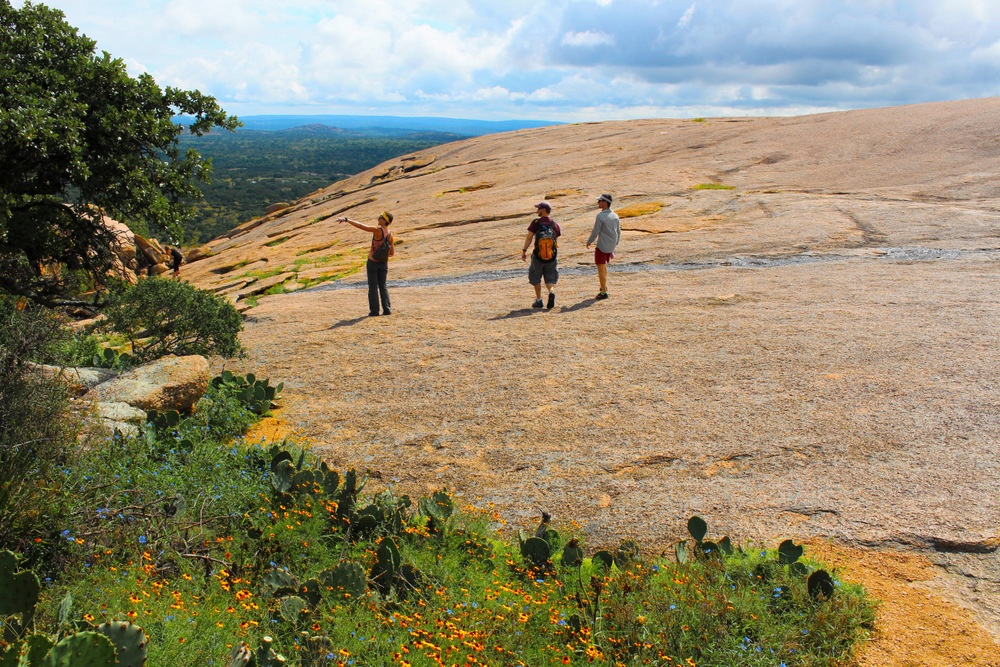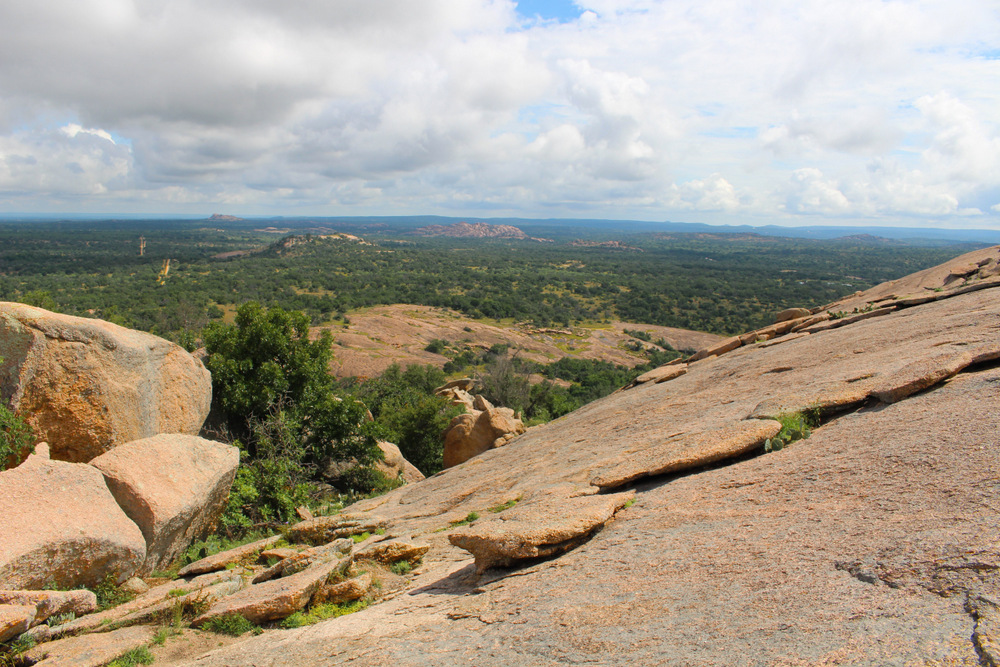 What did you wear? Did you like what you brought or wish you had brought something better?
I was grateful for shoes with traction though, as it had just been rainy. Mobility is important to me, so I wore athletic clothing I also wear to the yoga and barre class (also because I already own it.) I was glad I wore pants to protect my legs from the long grass and long sleeves to protect my arms from sunburn.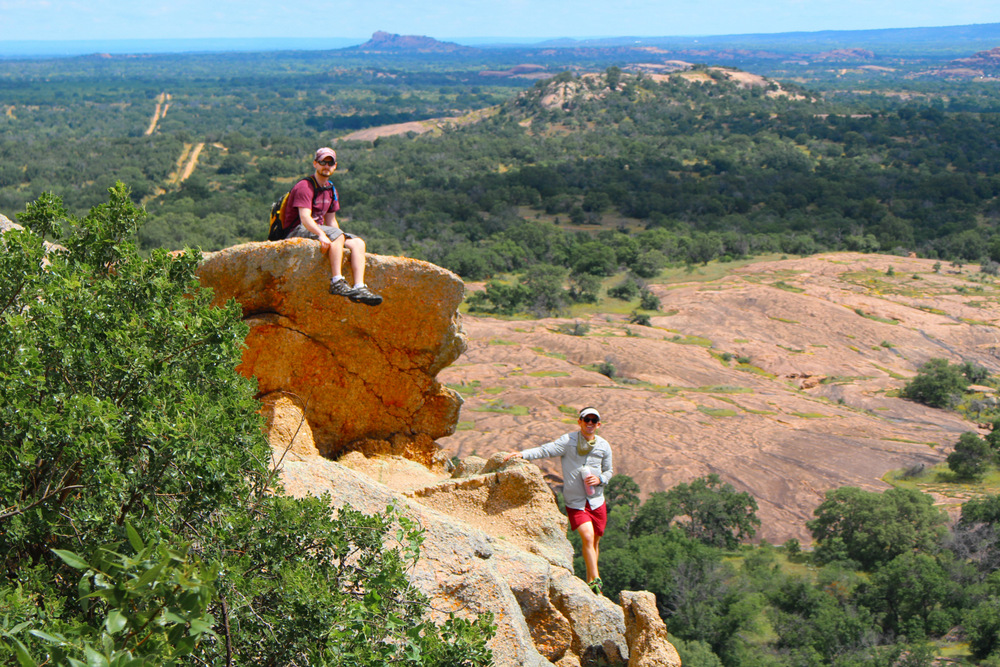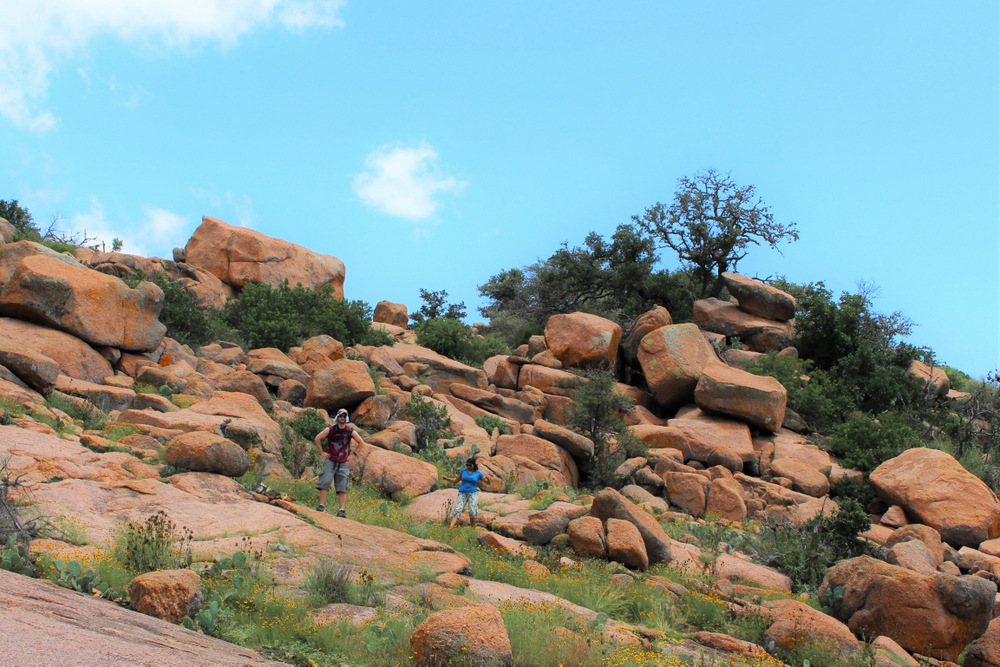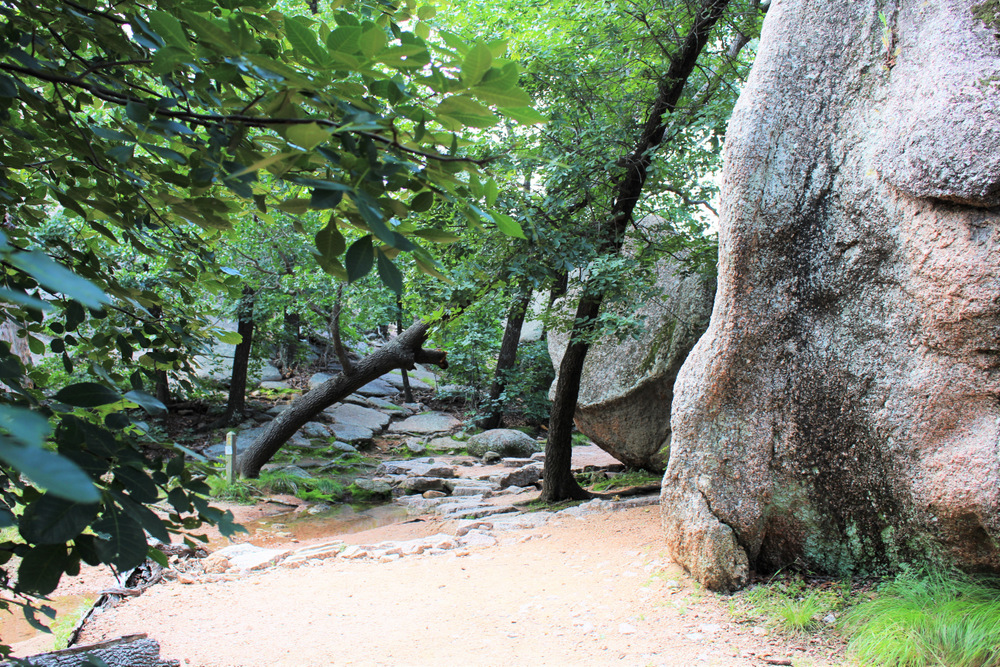 It was also good to be covered when we were scrambling around in the caves and climbing up some of the areas set aside for bouldering. My hat and sunglasses were essential for me, too. Other's in my group were happy in shorts and tank tops or hiking pants with zippered legs.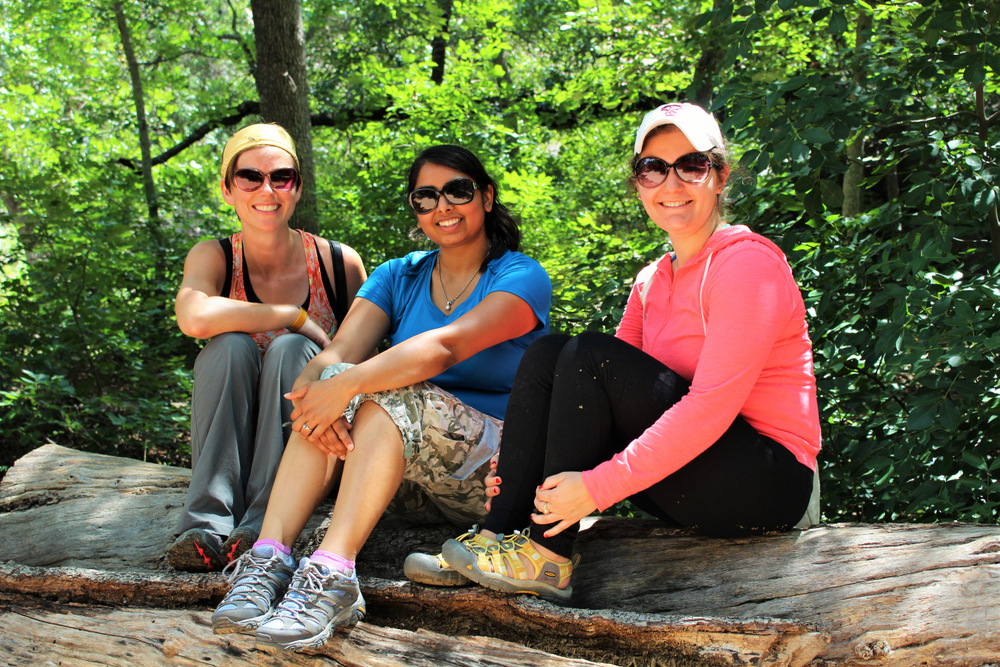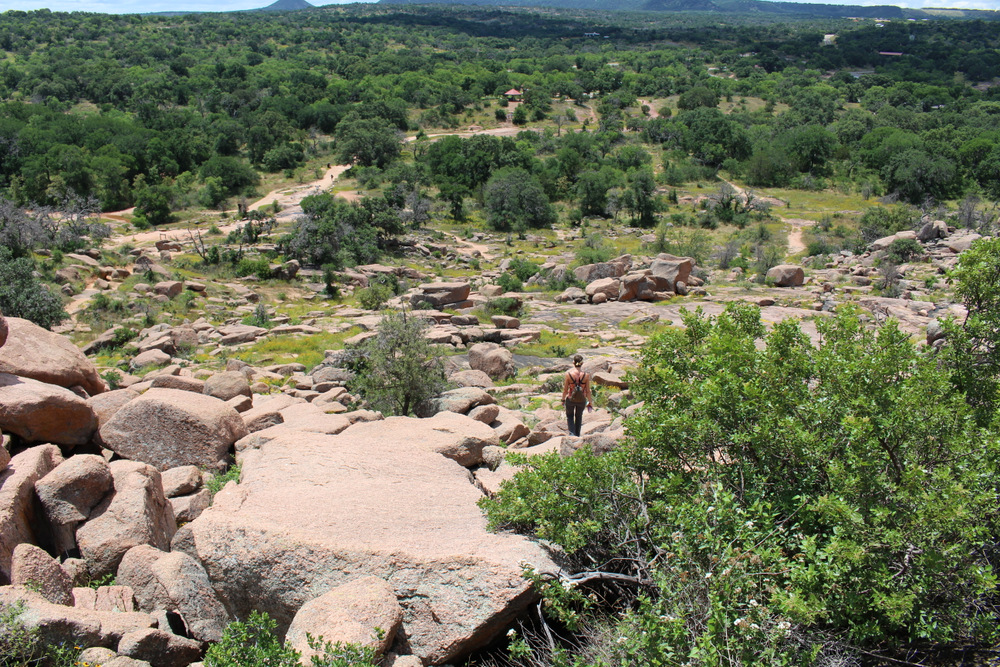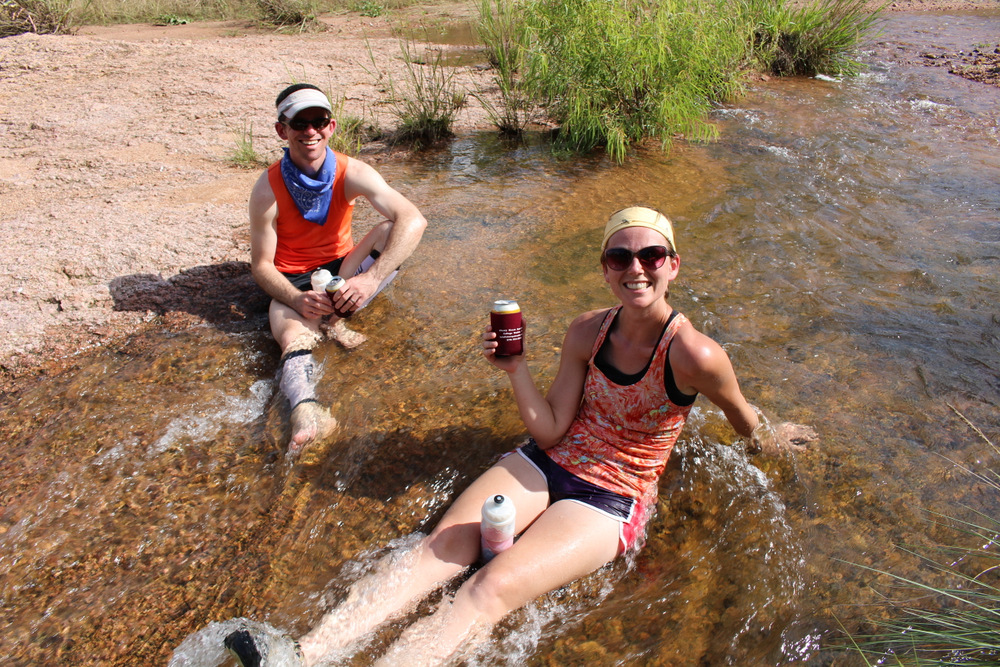 Any advice for first timers?
Enchanted Rock is a novice-friendly hiking spot with several options for types of hikes while still being quite small–everything is a day hike. The glampers could just run (or walk) around the flat trails and/or take their time ascending to the summit. We saw people climbing up with an infant in arms (not even in a sling) and folks of all ages. On the other hand, serious climbers can bring gear for top-roping or bouldering.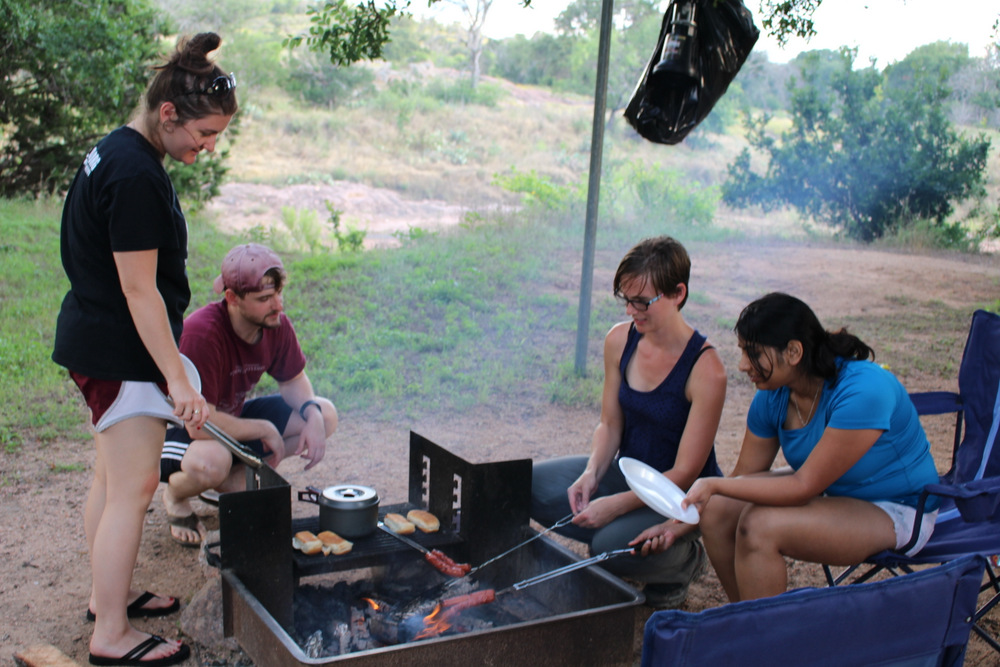 How Would You Recommend Summiting?
I liked climbing the summit first thing in the morning so that we were sure not to miss it if the trails closed due to rain. Then there would be plenty of time for the smaller rock or for walking around the trails along the circumference.
We particularly enjoyed the trail past the "lake" (small tank) that offered a nice view of the summit.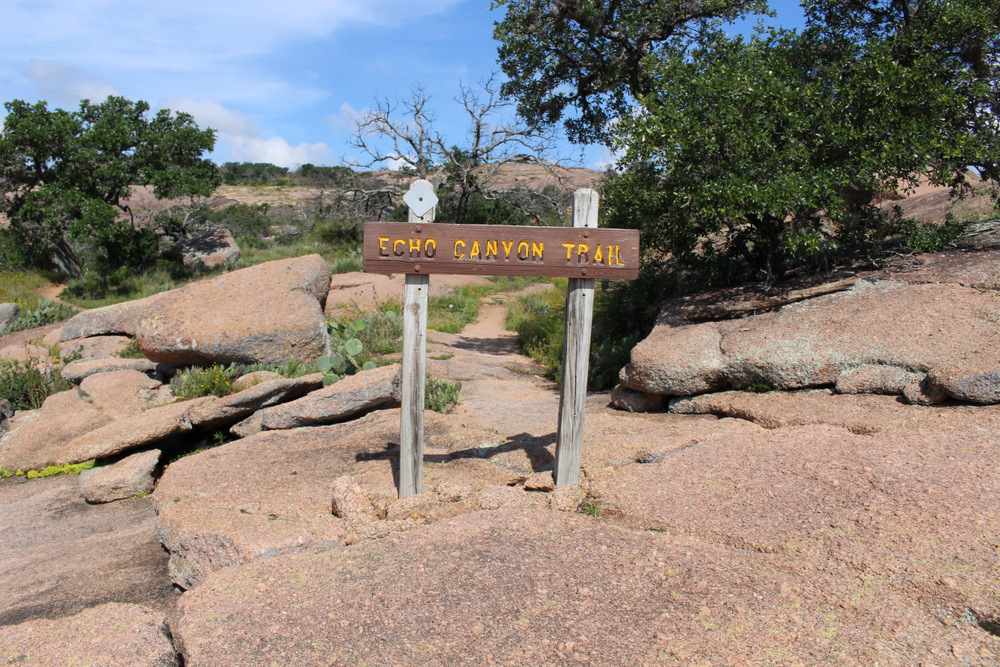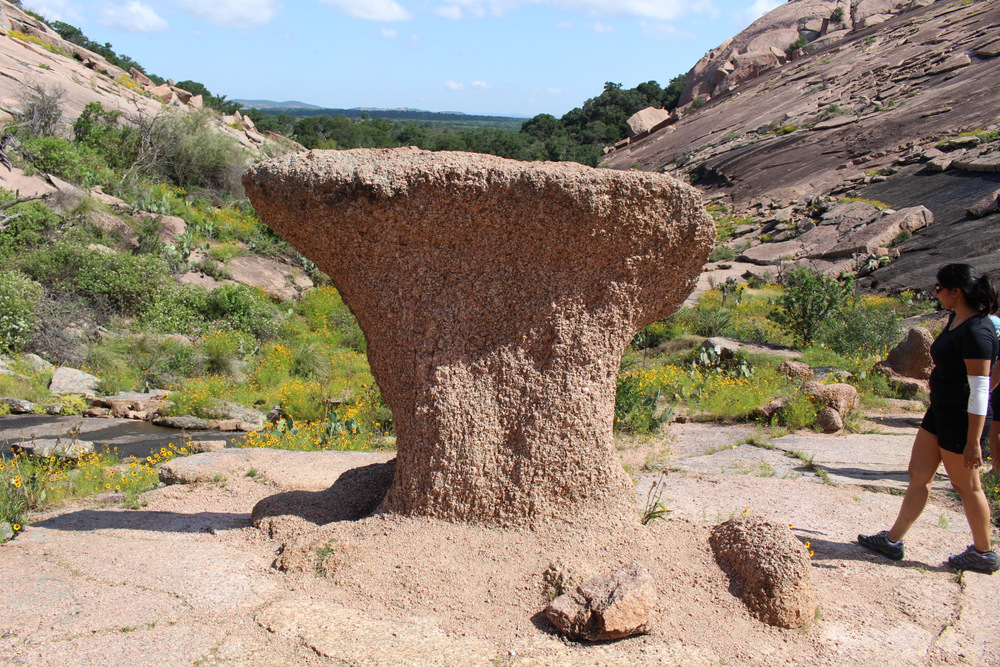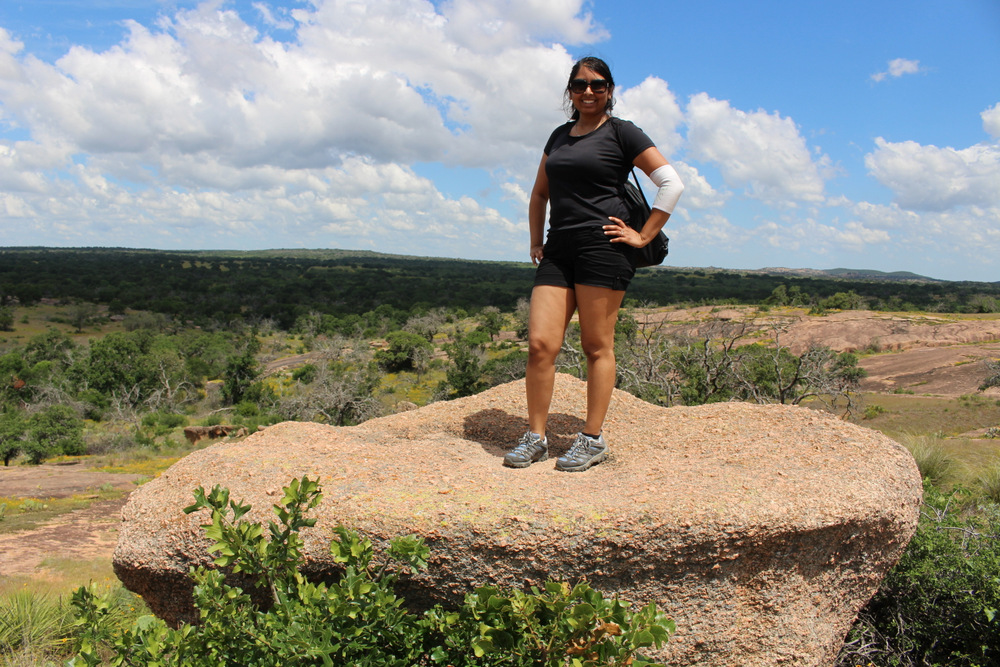 What would you have done differently next time?
I forgot to bring snacks the second day. Rookie mistake. By the time we returned to our campsite, we were all famished, and some of us (ahem, the boys) were a bit hangry.
Bring snacks is always a good piece of advice. You can't enjoy the outdoors if you're hangry!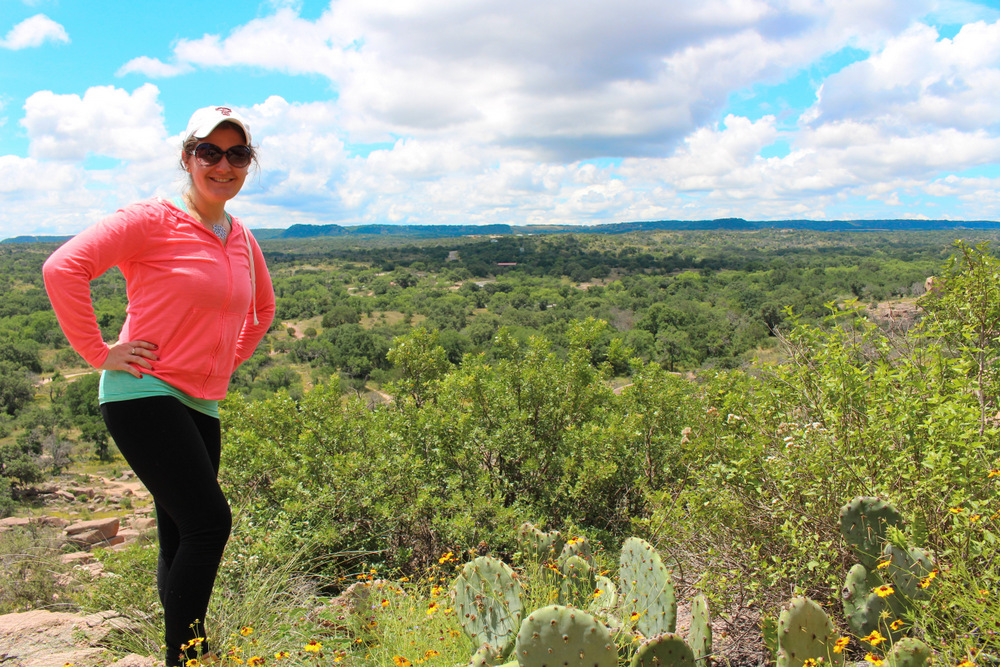 Looking great, Joy! Thanks for telling us about your trip. You are always going places!
Anytime, Whit!
Plan Your Visit
Enchanted Rock Website: click here
Location: 2.5 hrs NW of Austin, TX in the Hill Country
Reservations required for overnight camping
Nearby accommodations: Fredericksburg, Texas bed and breakfasts
Nearby attractions: Texas Wine Trail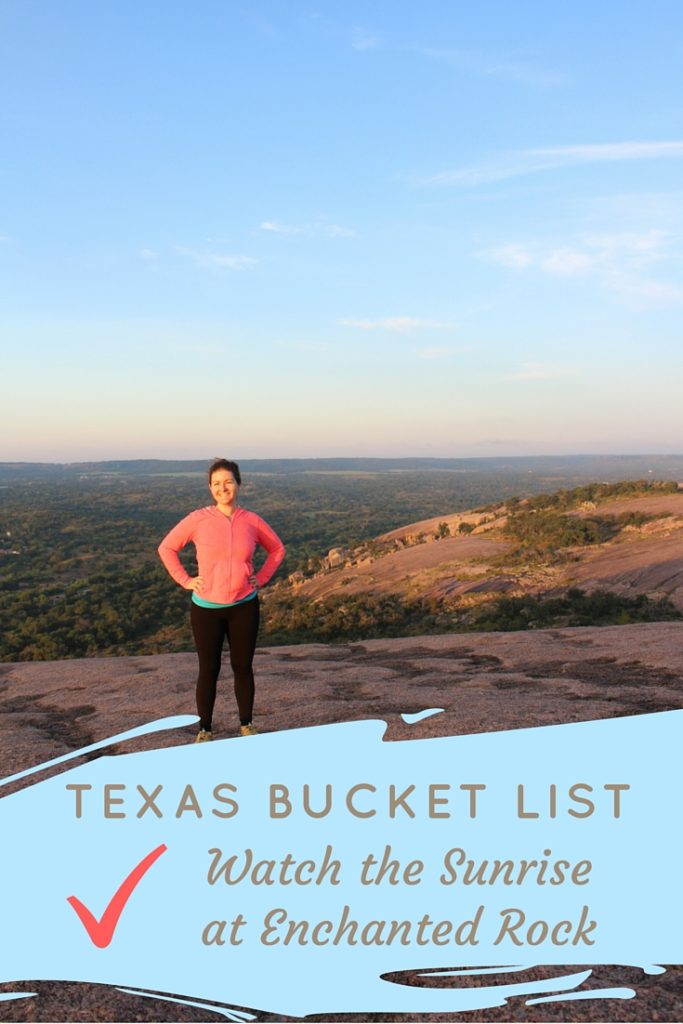 Save
Save
Save
Save
Save