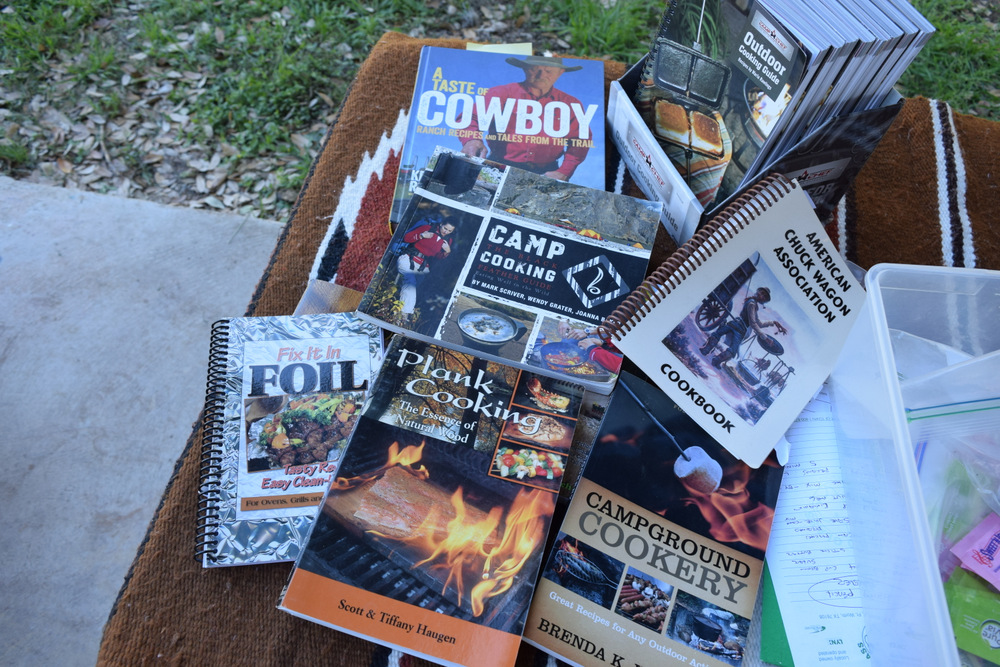 12 Essential Dutch Oven Cooking Tools
One of my favorite ways to experience the great outdoors is through food. In fact, one of my favorite ways to enjoy anything is through food! Aside from tasting wild game, which is one way to "taste nature", simply being outside and enjoying a camp fire, nice scenery, and fresh air makes both the cooking and eating process delightful. And to me, the pinnacle outdoor food experience is Dutch oven cooking.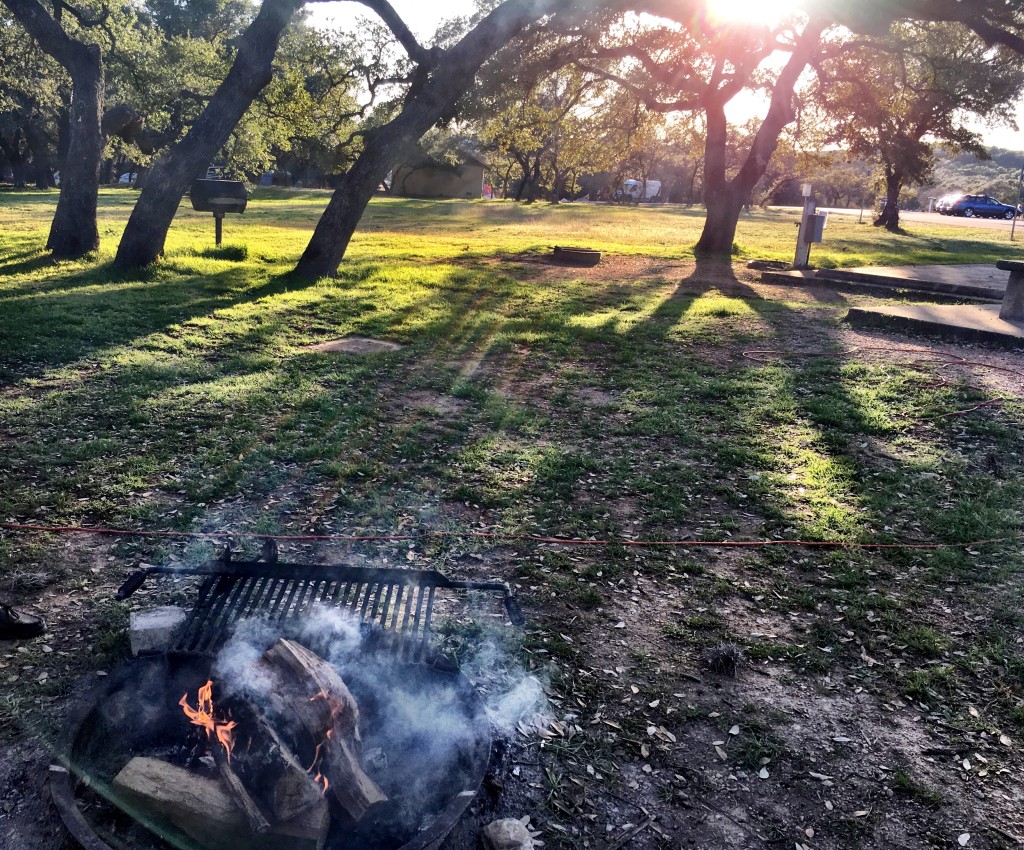 The meals are simple, and Dutch oven cooking holds a fascinating place in our culture's food history. Before there was Julia Child with her enameled Dutch oven in Paris, there were cowboys and pioneers with black cast iron Dutch ovens going on cattle drives and cooking out on the open plains underneath a setting sun. Dutch ovens were taken on the Lewis & Clark expedition, and even included in people's wills. George Washington's mother, in fact, willed her cast iron cookware to her grandchildren. And, did you know, the Dutch oven is the Official State Cooking Implement of Texas?
We are a state with an official State Longhorn Herd and a State Cooking Implement.
I love being from Texas.
If you like the outdoors and like food, I would recommend trying your hand at the oven. I've written a primer here for those of you who are just starting out, which I would bet are most of you, and compiled a list of equipment below. Enjoy!!
Necessities
The Dutch Oven Itself
12″ (6 qt) Lodge brand Dutch Oven – Amazon.com, $57 –  Plan to become best friends with your oven…you're looking at a lifelong relationship here! They last forever and when you get yours just right–the right size, with a patina of seasoning from years of cooking, it kind of feels like a trusted sidekick. This is the oven I have, and what most Dutch oven recipes are written for. Lodge is an excellent brand and is made in America. Twelve-inch is perfect for four to eight people, however, if you're just cooking for two, I would consider getting the 10″.
Lid Lifter

Long Stem Lighters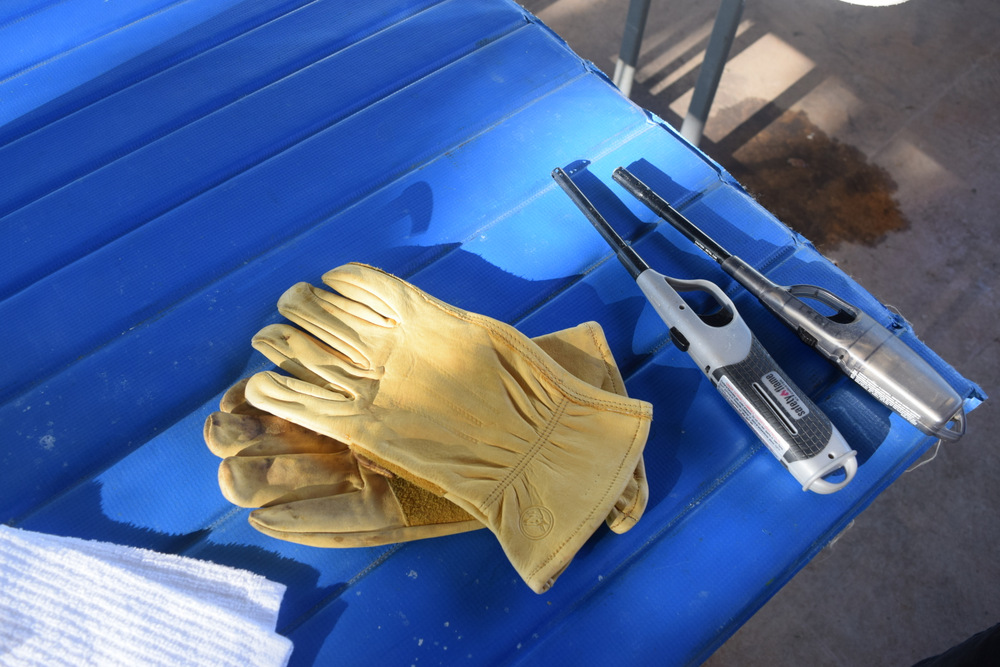 Leather Gloves
Charcoal briquettes
Kingsford – Amazon.com, $23 (also found at your local grocery store)
A Good Cook Book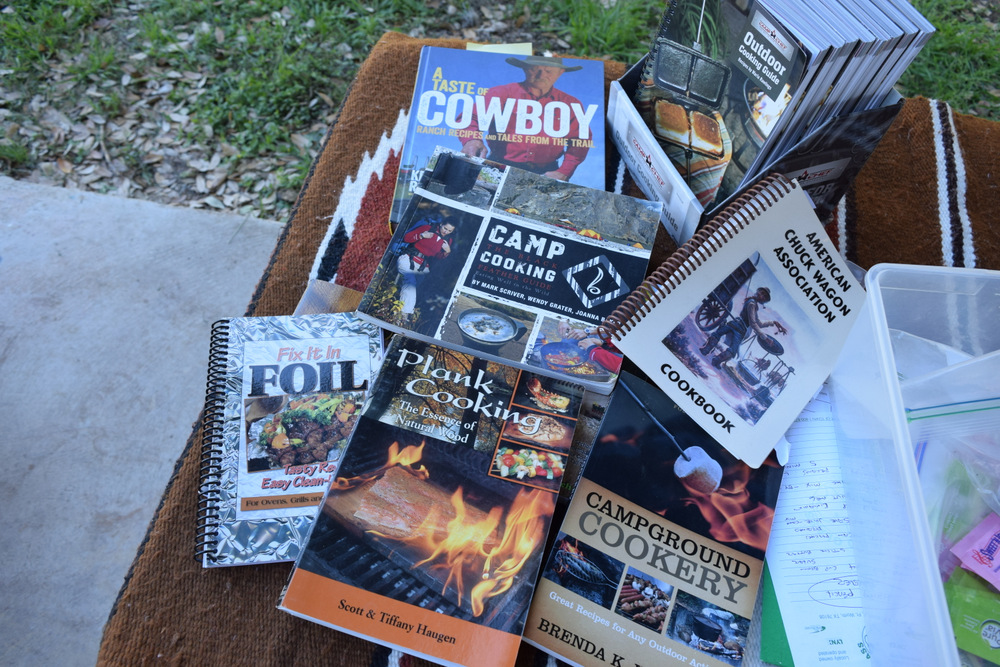 Chimney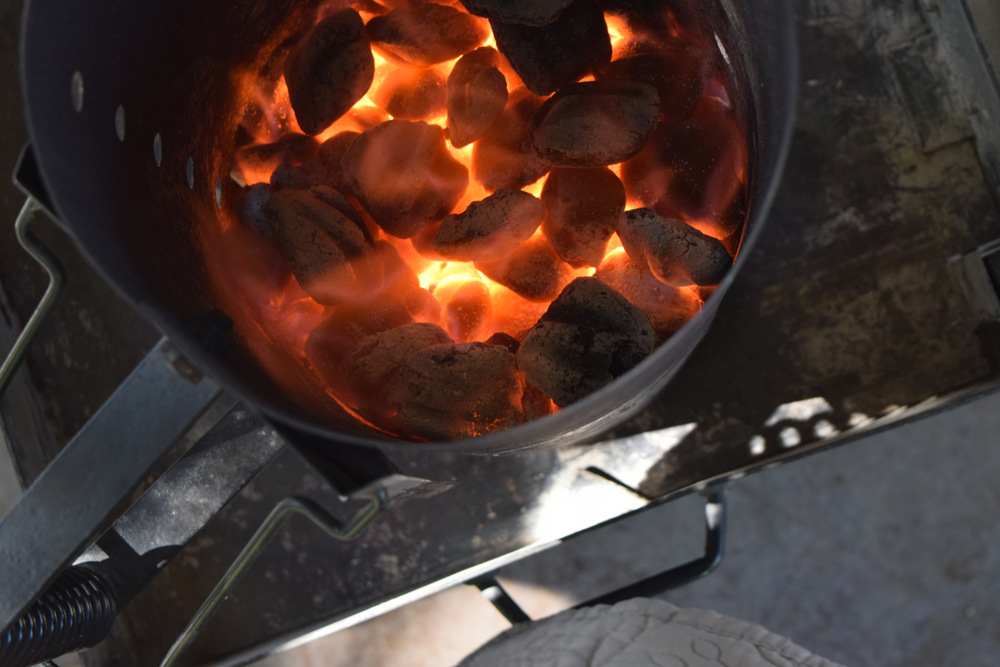 Luxuries
Cooking Table
Lodge Dutch Oven Cooking Table – Amazon.com, $186 – This is not completely necessary, more of a luxury. I've been Dutch oven cooking for years and don't have one, but will probably soon make the investment. Why? The tall sides keep wind from messing with your hot coals and the stand keeps you from having to bend over to work from the ground. The older I get the more appealing that sounds!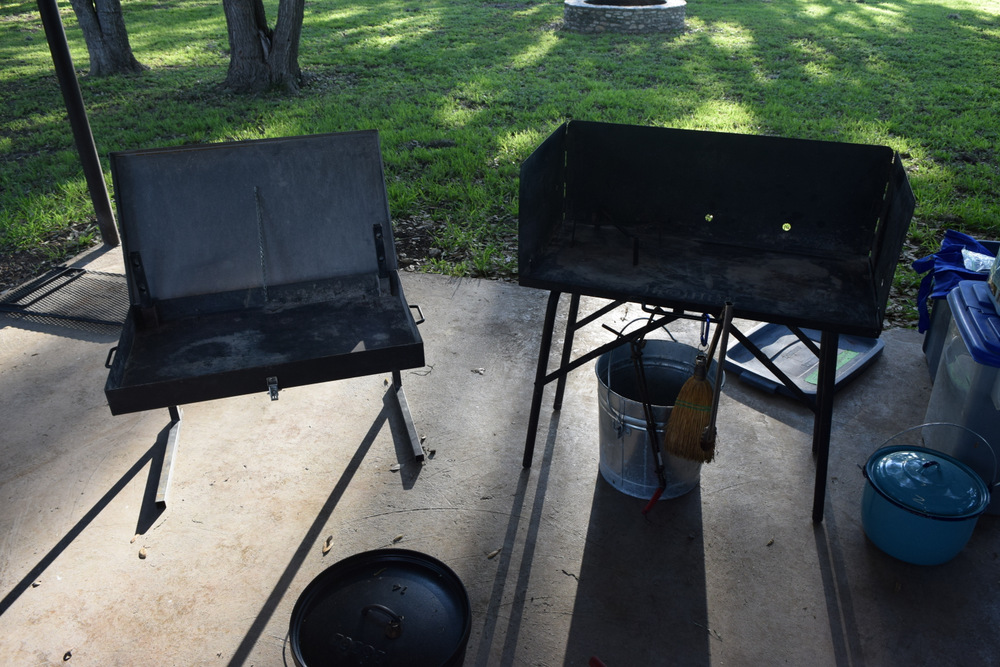 Dutch oven Lid Stand
Heavy Duty cake tin
Nordic Ware Commercial Round Layer Cake Pan – Amazon.com, $18 – Pop this in the oven for stickier or more acidic dishes, and you won't have issues with food sticking and/or ruining your cast iron seasoning. Plus, you can cook one dish in this, serve it, and start on another dish while everyone's eating the first without having to clean your oven in between. Make sure you get this smaller than the width of the oven!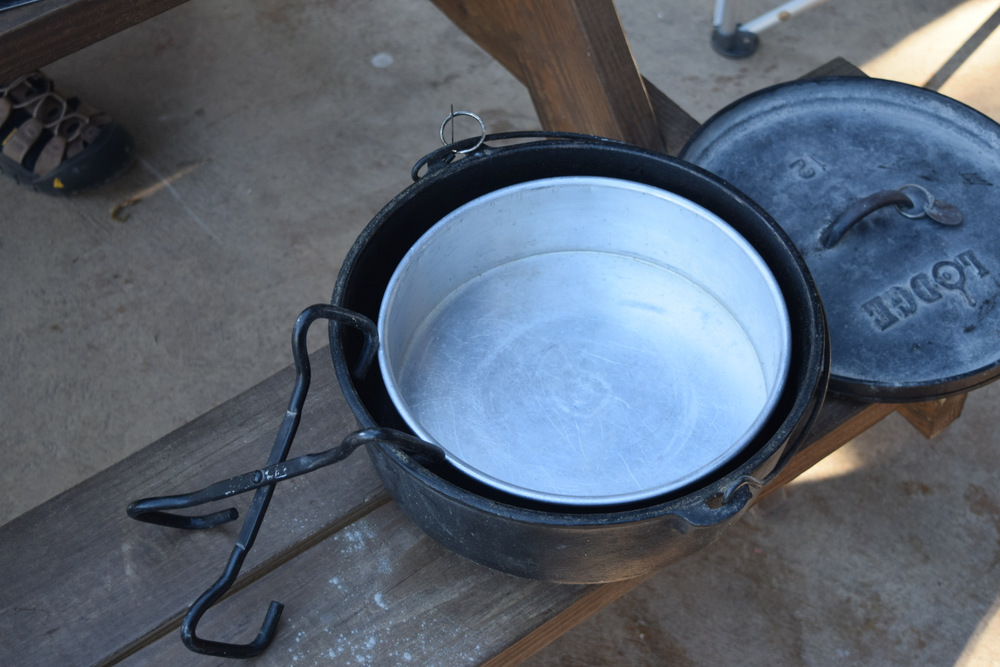 Heavy Duty Foil
Key words here are "heavy duty." This is a luxury when dealing with dishes that may stick to your oven. Plus, it makes serving a cinch.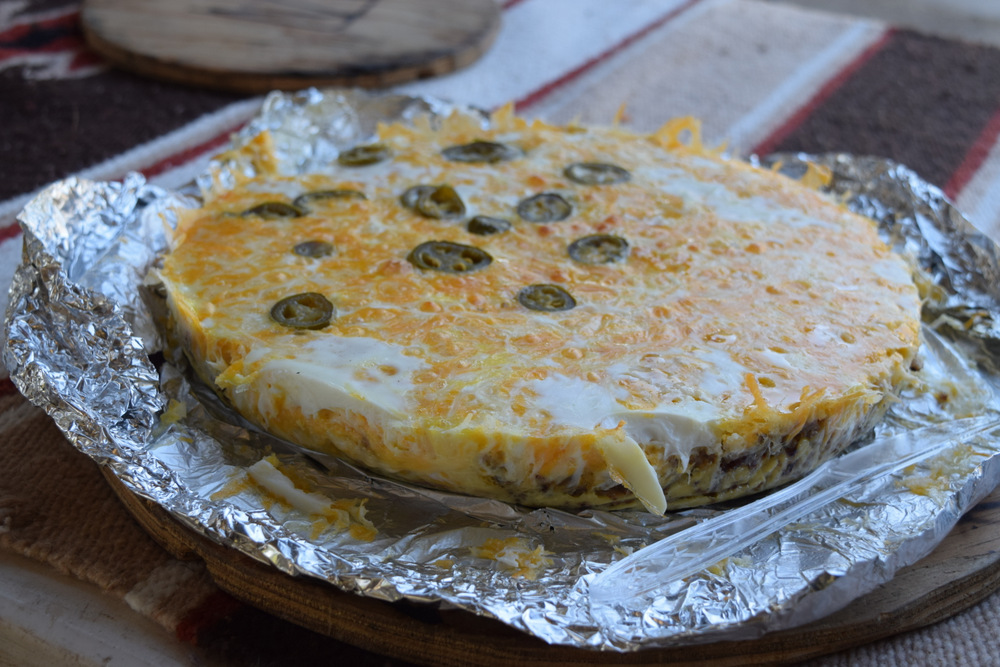 Dutch Oven Carrier Bag
I feel like I'm forgetting something…oh well. I'm sure it will come to me. Good luck and hope you enjoy becoming a Dutch oven chef!