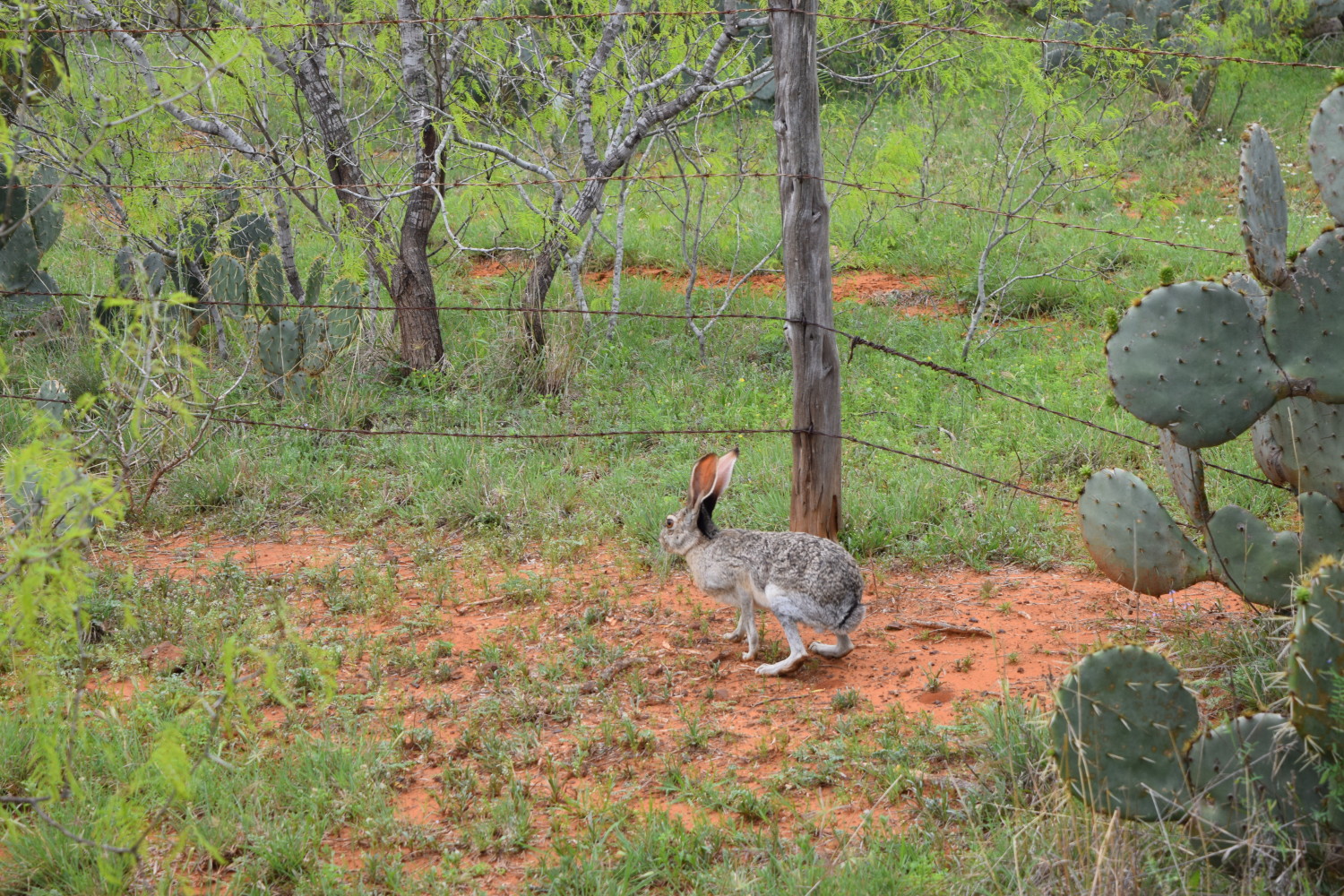 We made a quick trip down to the farm last week to check on things, and mainly to see how much it had rained. Rain is big entertainment in the life of a farmer. How much it rained, when, whether the fields are green and whether the ponds are full are the dramas that keep us on the edge of our seats.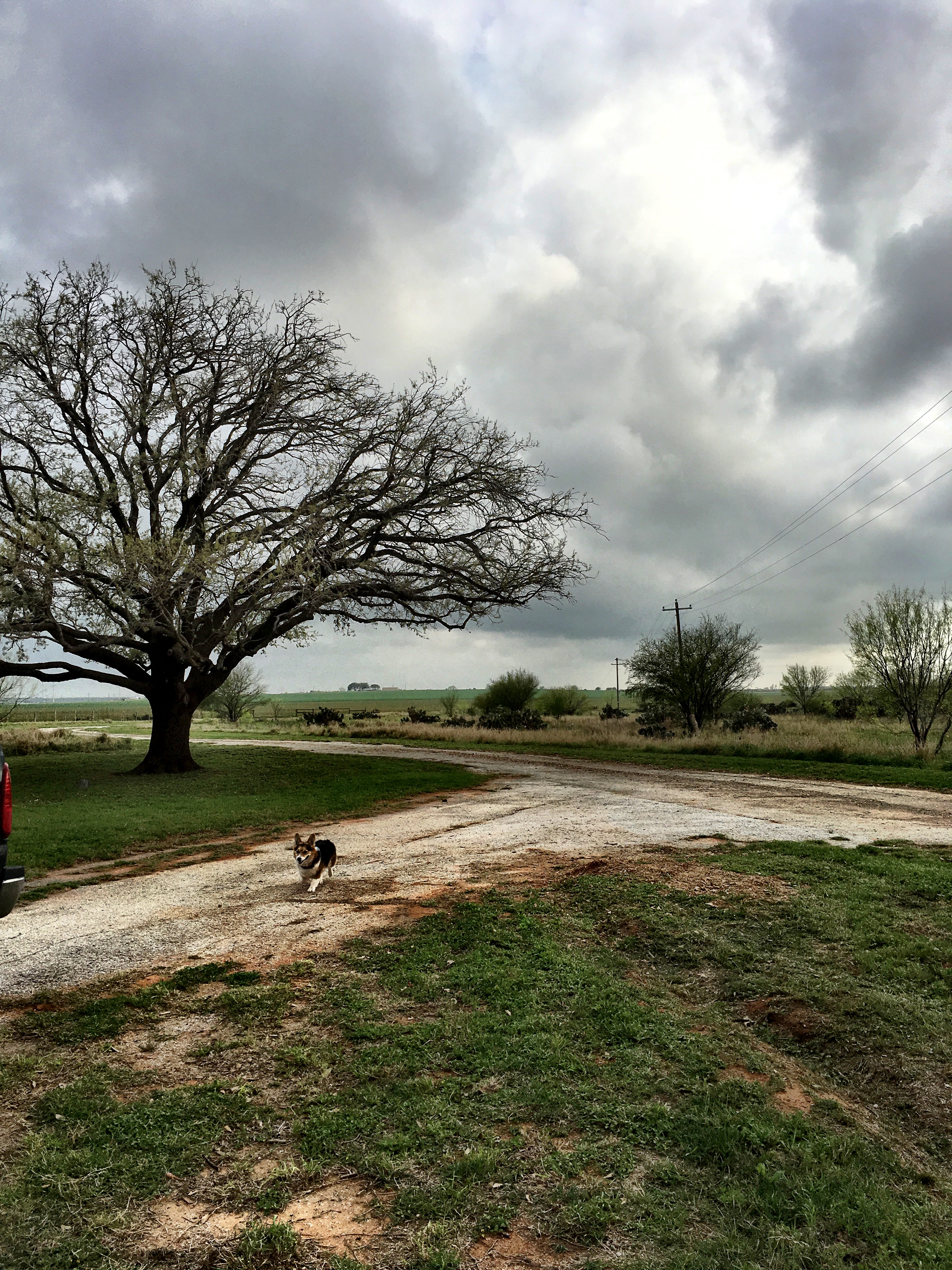 Luckily, our place had gotten a lot of rain in the last month and everything was a vibrant shade of spring green–the best shade of green, as far as I'm concerned.
Above you will see our pride and joy, the big oak tree. I've always thought it is so majestic, standing out there so perfectly rounded on top and even. This picture doesn't begin to do it justice and I will have to post another one once it has filled out. We had it trimmed recently.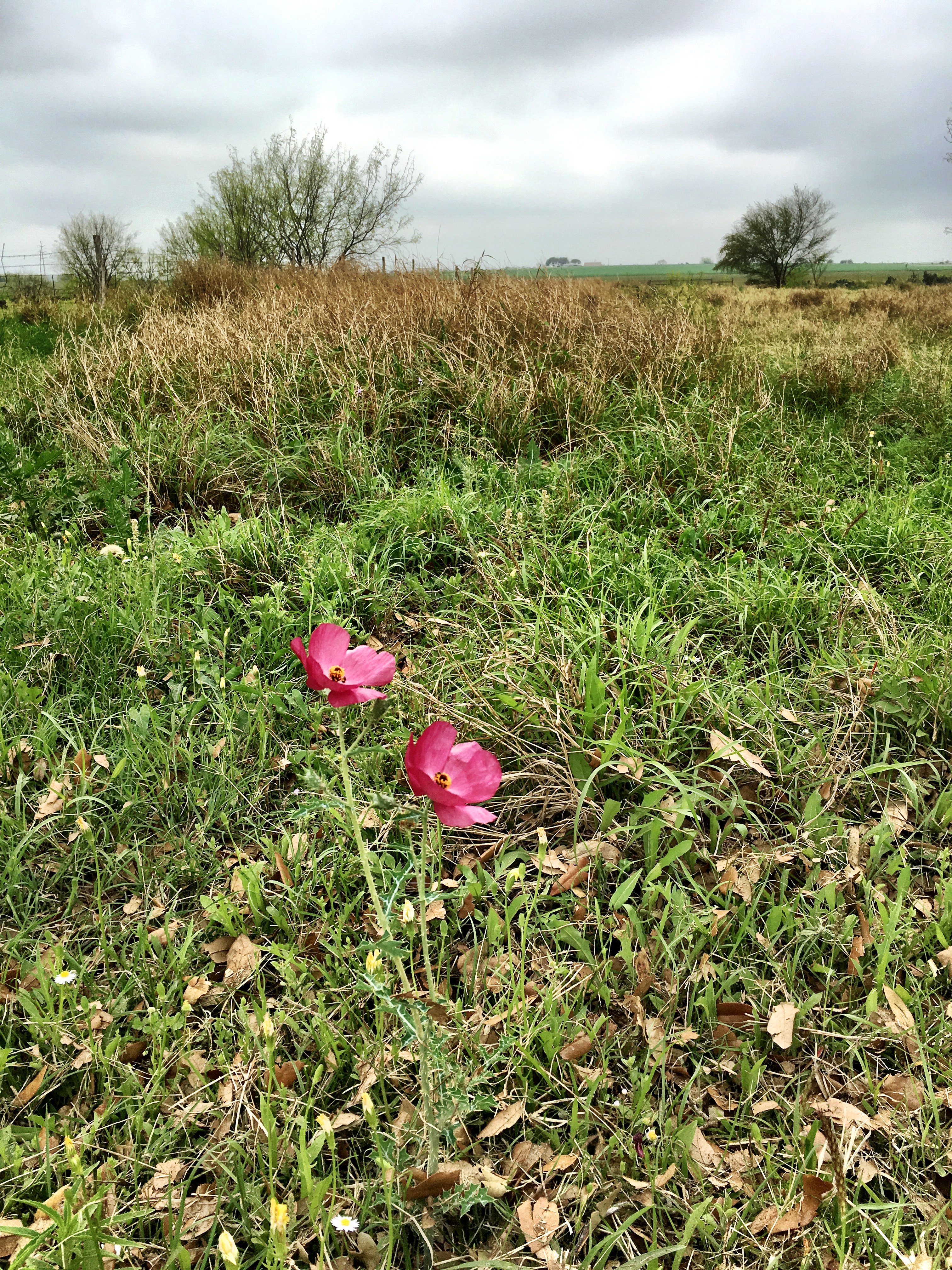 Poppies are starting to peek their heads out.
For as long as I've been alive, poppies have been the central figure of our fields in spring. Some parts of Texas bloom with bluebonnets, but for whatever reason, our little patch of ground churns out poppies like it's nobody's business.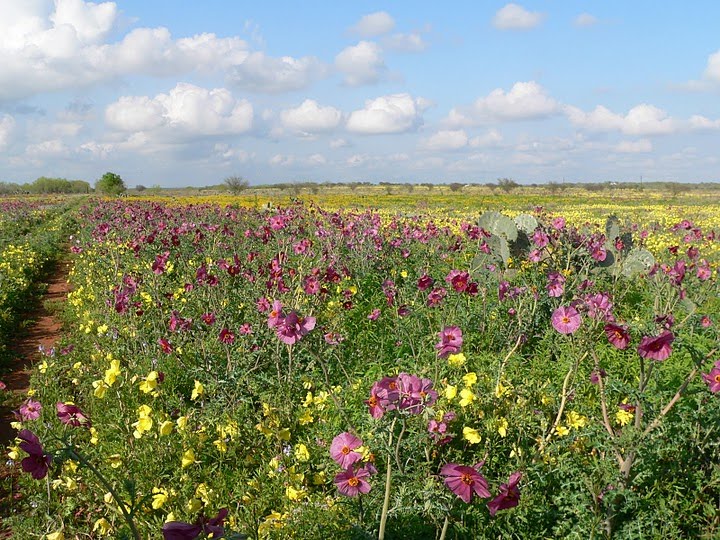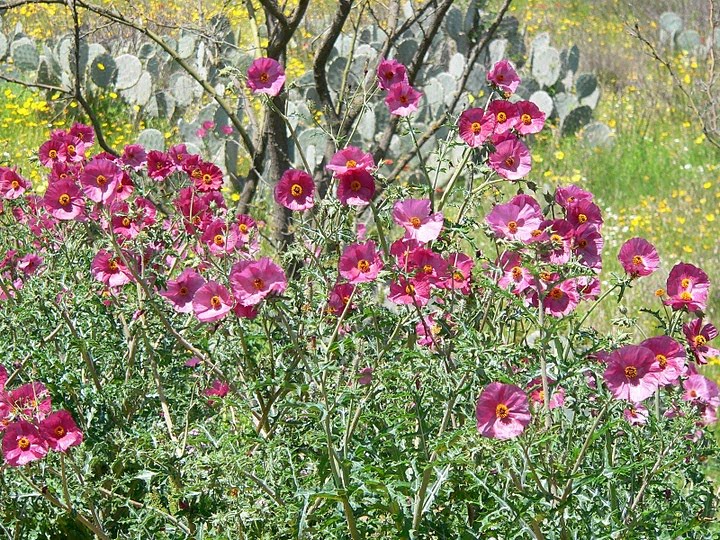 These two pictures are old but I had to share them.
Now for a recent picture. At the moment, just a few little guys can be seen. But it's the start of something good…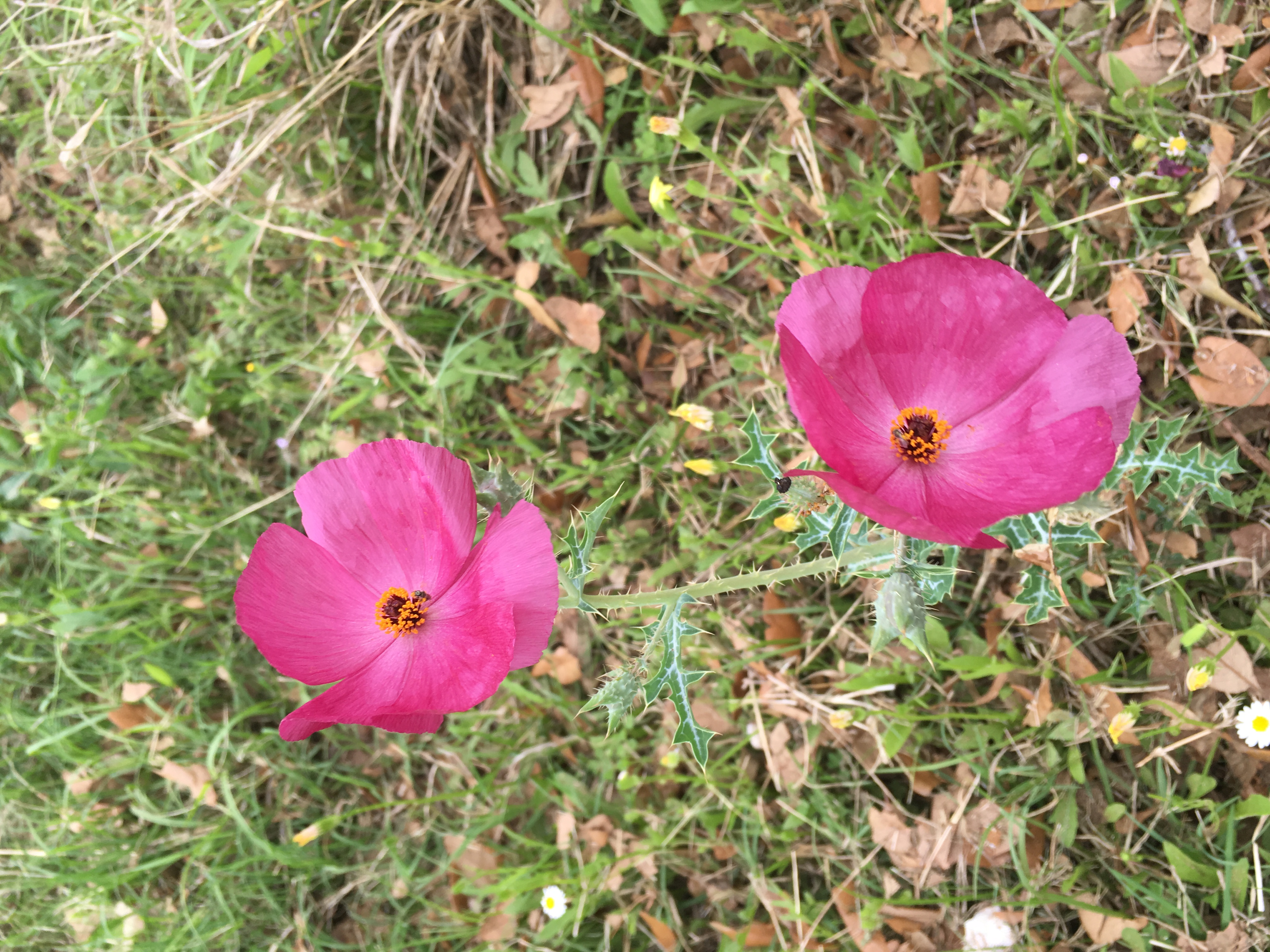 One of our tasks last week was to formulate a plan for the cactus on our property.
Over the last few years, prickly pear has sprung up everywhere and taken over what once was tall grass fields with brush patches here and there. Unfortunately, cactus on this scale is not good for wildlife, so something has to be done. One of my friends who is an expert at "brush sculpting" (a fancy term for selective brush removal) joined us and we drove around. We decided on a couple of tactics and made a plan. I will tell you about it as it unfolds!
Speaking of entertainment in the life of a farmer or rancher: other than monitoring rainfall, driving around is a major activity. There are fences, ponds, and fields to check, problems to be assessed (such as cactus), wildlife to be counted/observed, and animals to be fed.
Every now and then you get a pleasant surprise like this jack rabbit.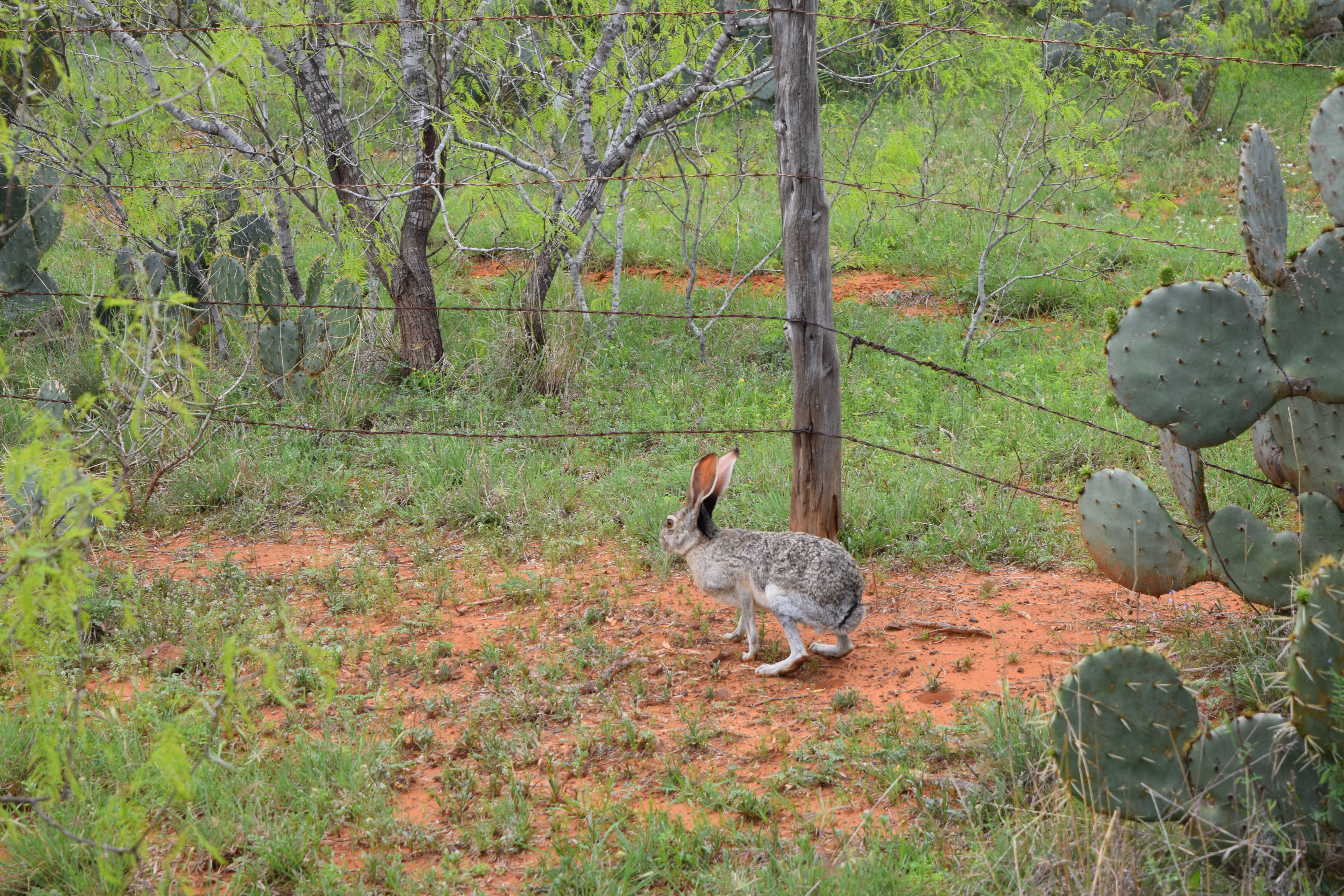 I love jack rabbits just about as much as I love poppies. They're such a symbol of Texas, with their goofy ears and long gangly legs. Small and sweet, but also tough, these little suckers thrive in thorny brush country.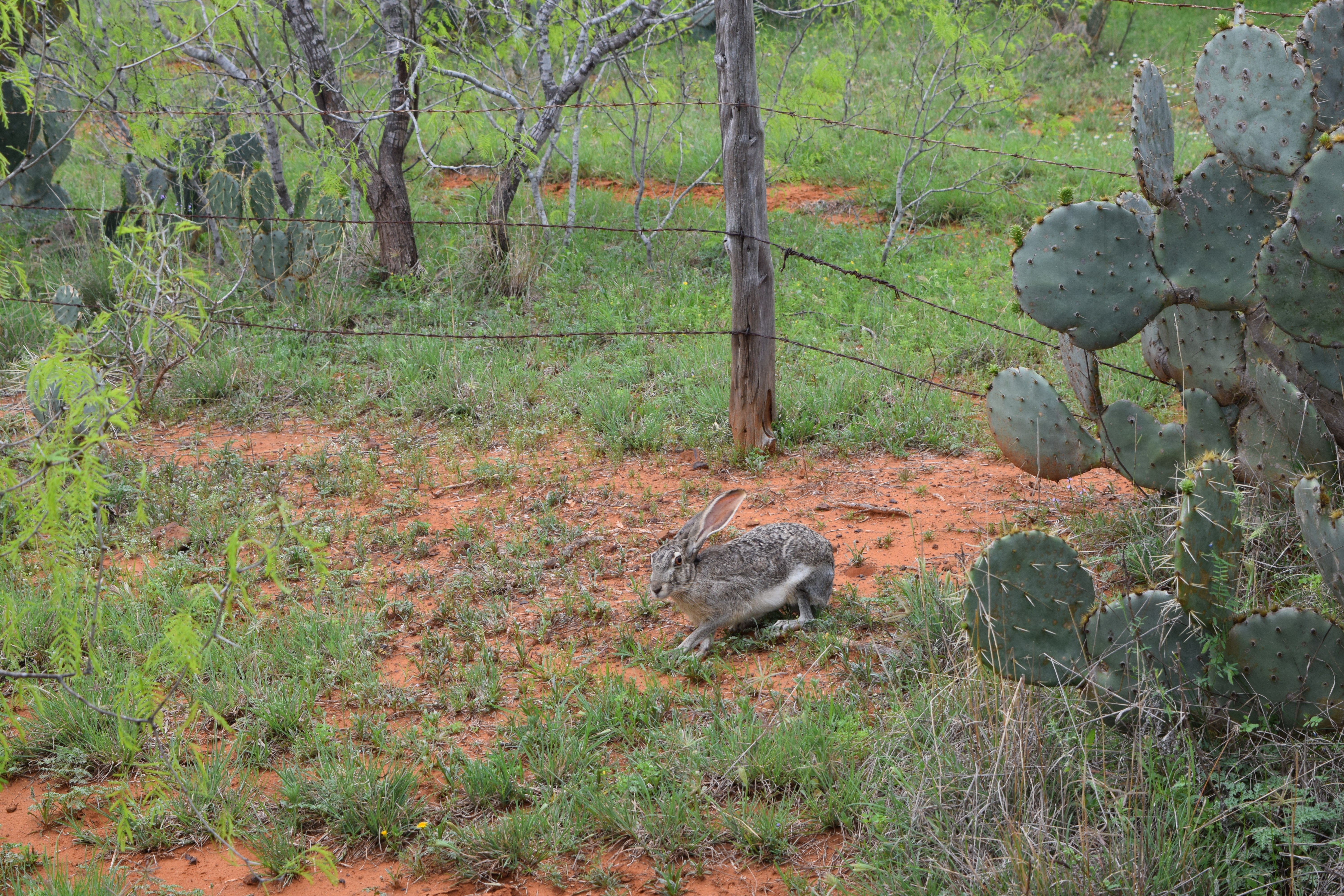 Sweet and tough…kind of like Texas women.
In other exciting news, we are finally repainting the house!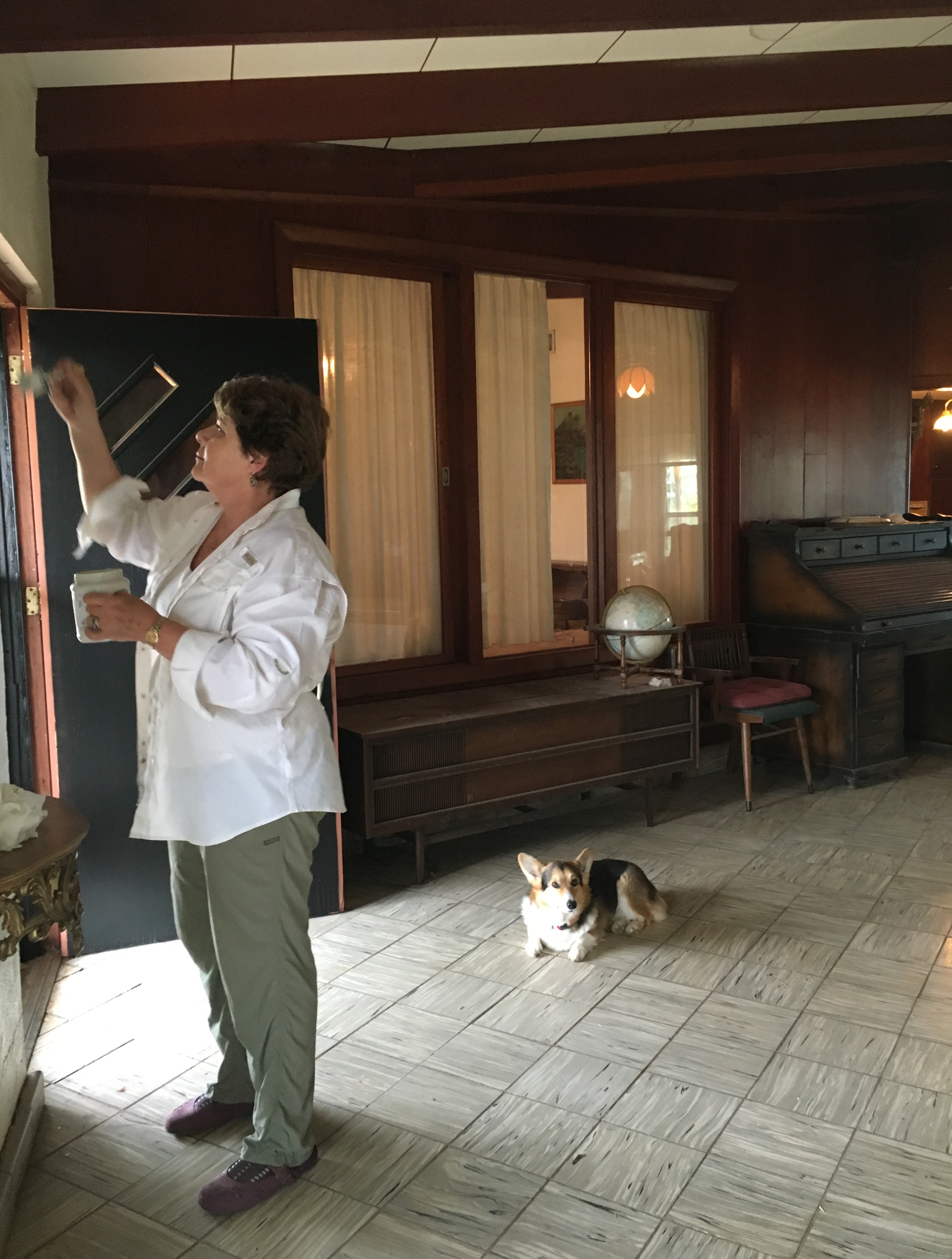 Guess when it was last painted?
If you guessed 1954, you are correct!
You could say a fresh coat of paint is in order.
Never mind the fact we are barely changing the color. Change happens slowly for some people, okay?
When you've spent your time renovating plumbing and other things people will never see, it's really fun to finally get to pick out paint.
This Spring, we get to say bye bye to cactus and hello to new wall colors! It's the start of something good.