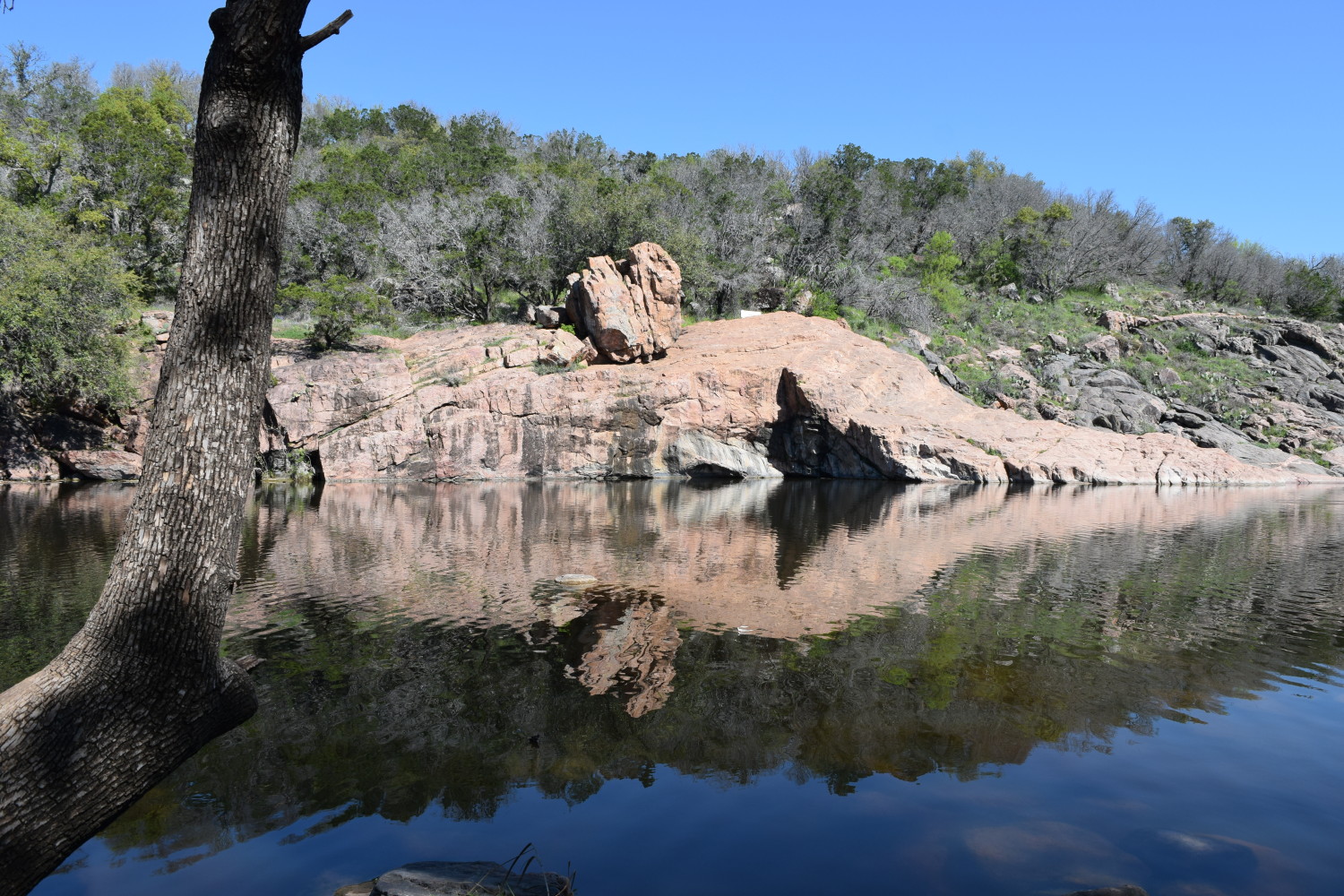 Fun Camping and Hiking at Inks Lake
This weekend, Brandon and I went on a quick overnight trip to Inks Lake State Park. My sister in law Stephanie loves to camp here and we've been talking about going for ages but it has always been booked. I had to snatch up this reservation way back in December. Before I get into what the park was like, I want to tell you about some pranking that occurred!
Brandon and I were late to arrive, and by the time we got to the campsite, my brother-in-law, sister-in-law, and niece had already headed out on a hike. Which meant, conveniently, that their tent was left unguarded.
Mwahahaha.
Quick! Time to improvise. I found a giant pickle jar (the 1 gallon size) and took it into their tent. I then unzipped their sleeping bags and turned them inside out. Then, I put the pickle jar in one of their sleeping bags for them to find later. (I'm so bad!)

Then I took a twist tie and tied their zipper door shut, and tied an A&M scarf outside their tent. They are both Longhorns, so this sight would not be welcome.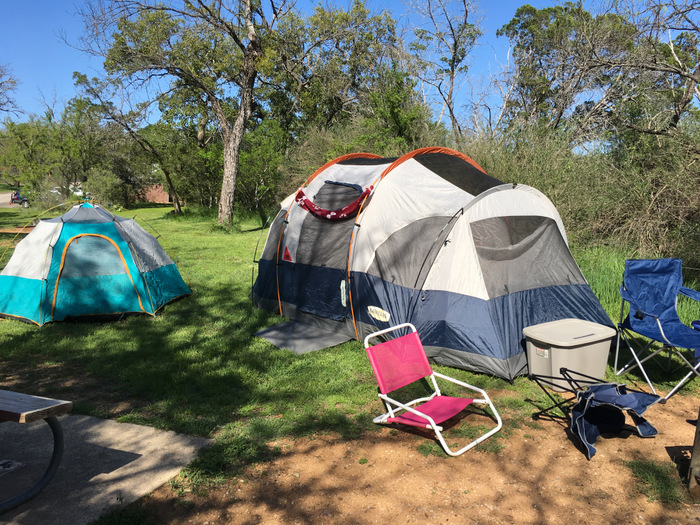 My handiwork complete, Brandon and I headed down to the lake to check out a fishing pier. I couldn't wait to see their faces when they returned. Eventually we headed back, but when we got to our tent we found…
A snake in our bed!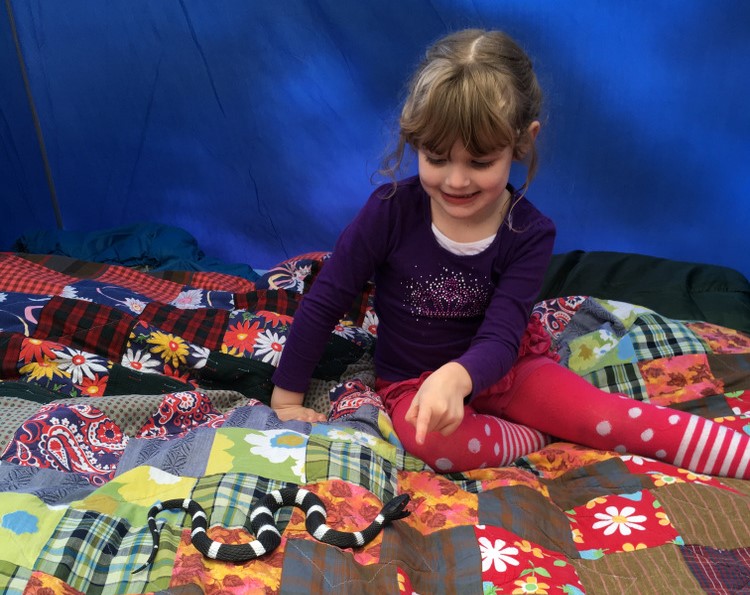 It turns out someone had been planning a prank for us far before we ever pranked them!
About the Park
Inks Lake ranks high on my list of best state parks. It has the perfect combination of varied activities, pretty scenery, and amenities. It even has a General Store with a food truck that sells root beer floats!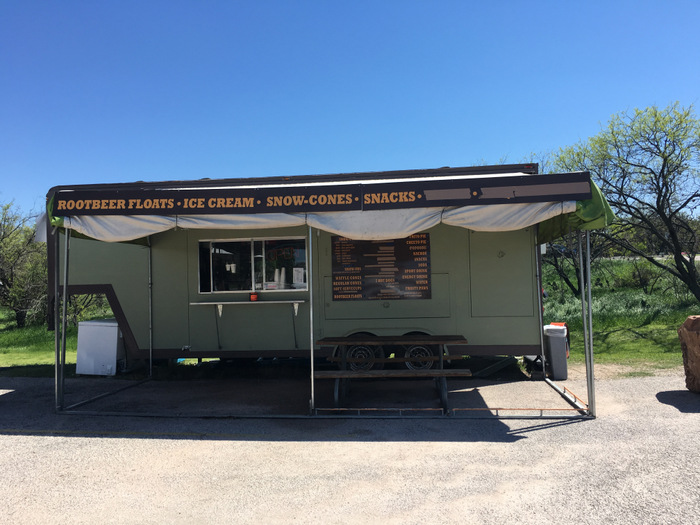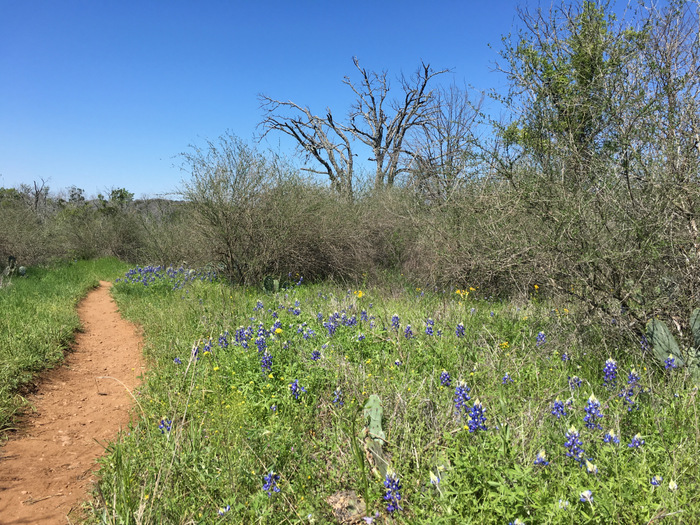 Spring is the perfect time to be there. Bluebonnets are around every corner, and Indian paintbrush dotted the fields too. The yuccas were blooming too, so with the pink granite and the rushing creeks, it was a quintessential Texas scene.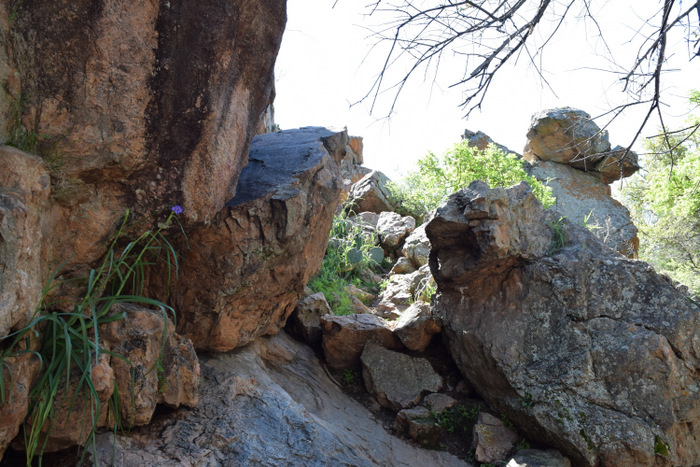 The lake and park sit on a big rock formation resembling the pink granite of Enchanted Rock. It sparkles in the sun in places and is simply gorgeous.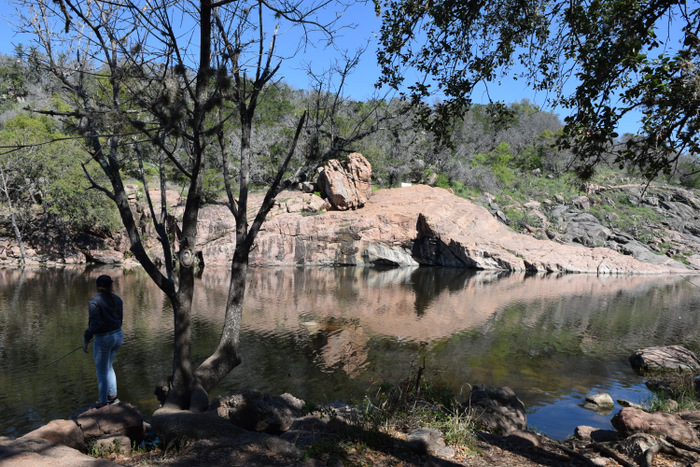 Trails
The best views are on the Devil's Waterhole trail which hugs the shore and lead up to hilltops overlooking the water. From there it's a 360 panorama of the lake and the surrounding hills.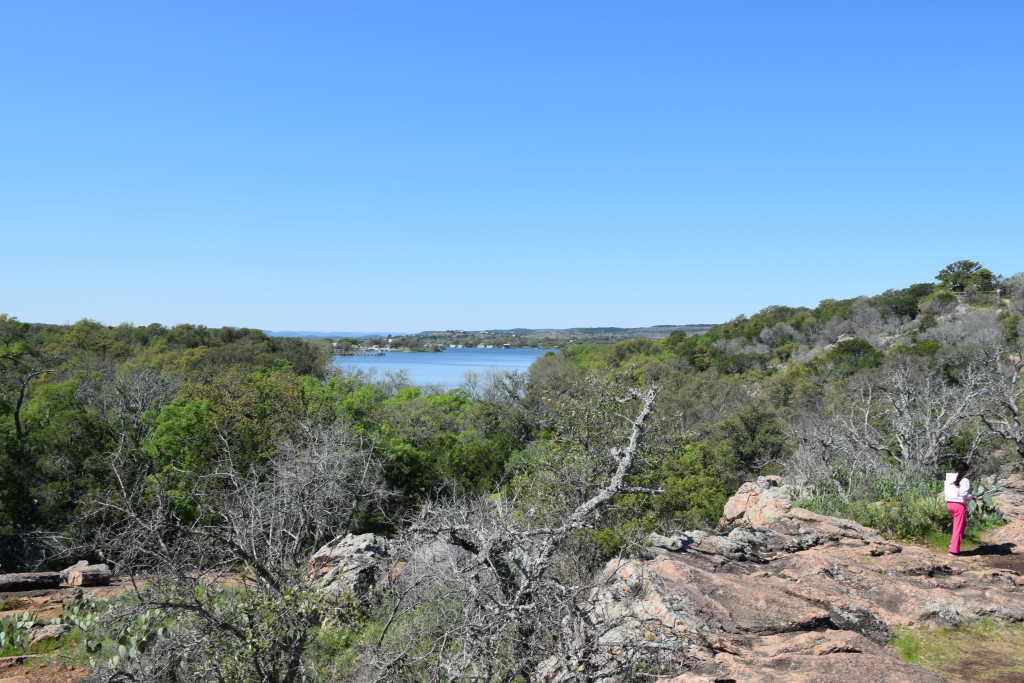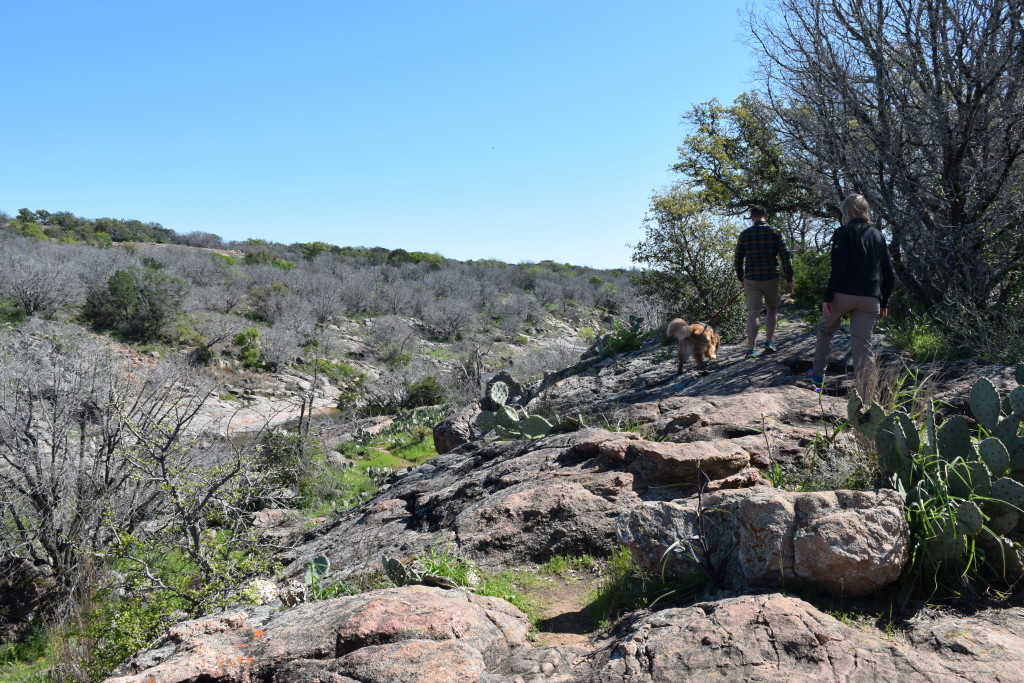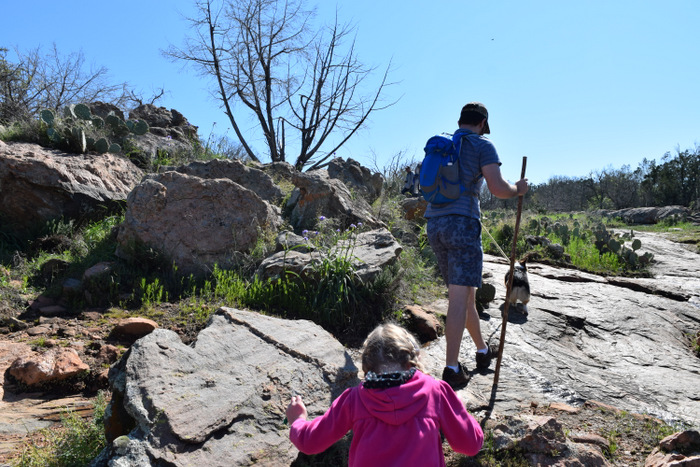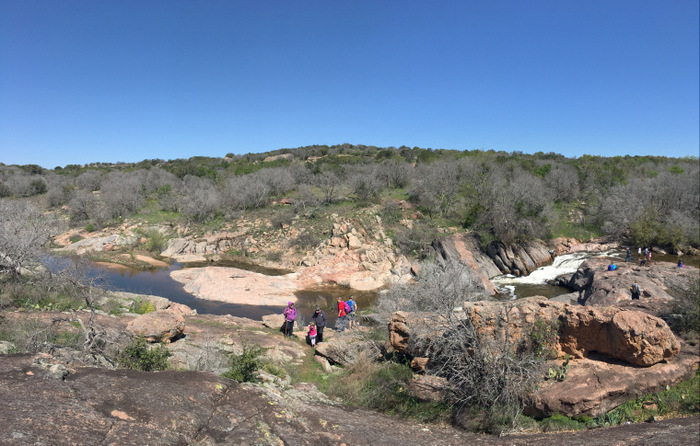 Natural Features
Waterfalls –  There is a beautiful waterfall along Devil's Waterhole trail, and the rock outcropping beside the falls is the perfect place to hang out and have a picnic.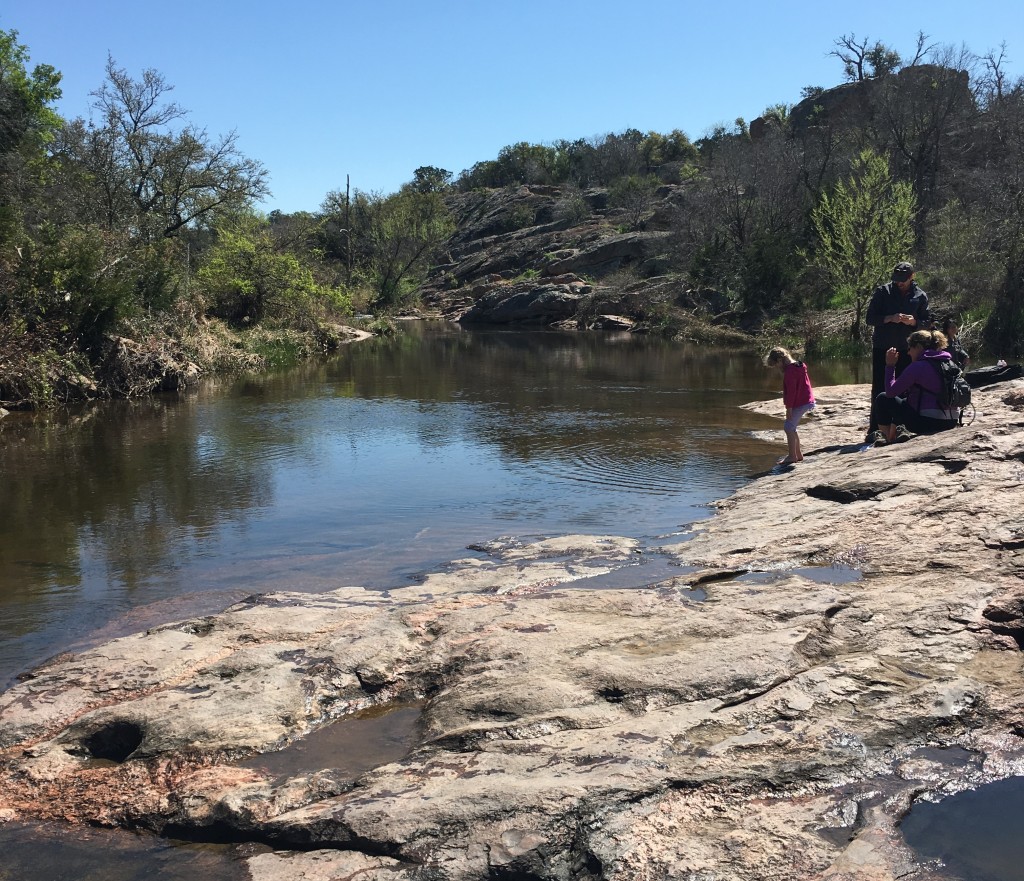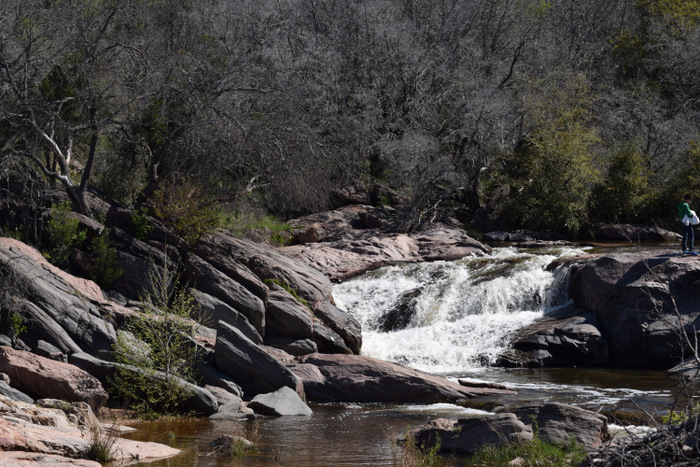 The lake – Inks is a constant level lake, unlike Lake Travis. I loved hanging out on the banks and watching the sun set.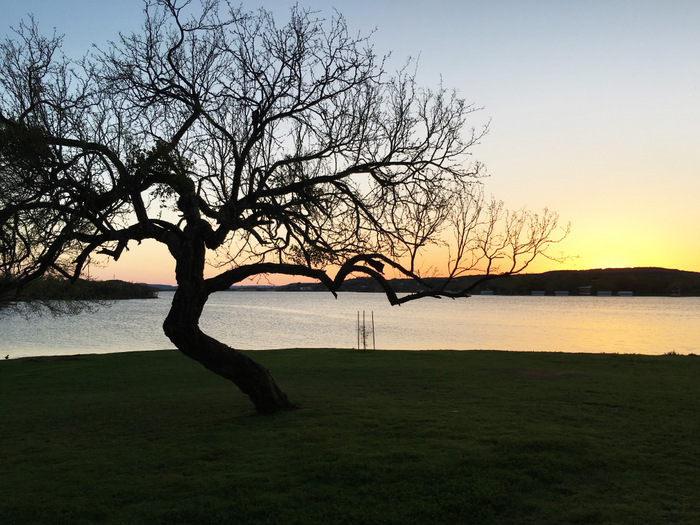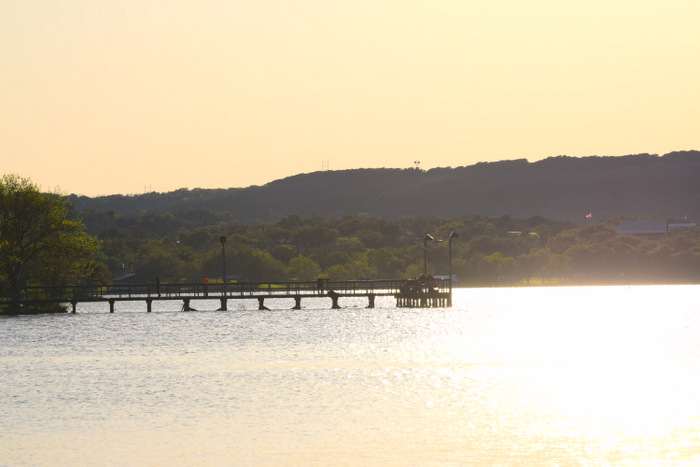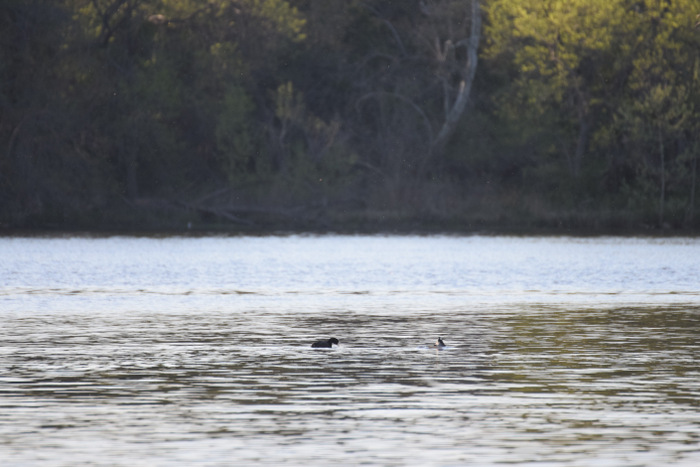 The cliffs and incredible rock formations are another beautiful natural feature of this park.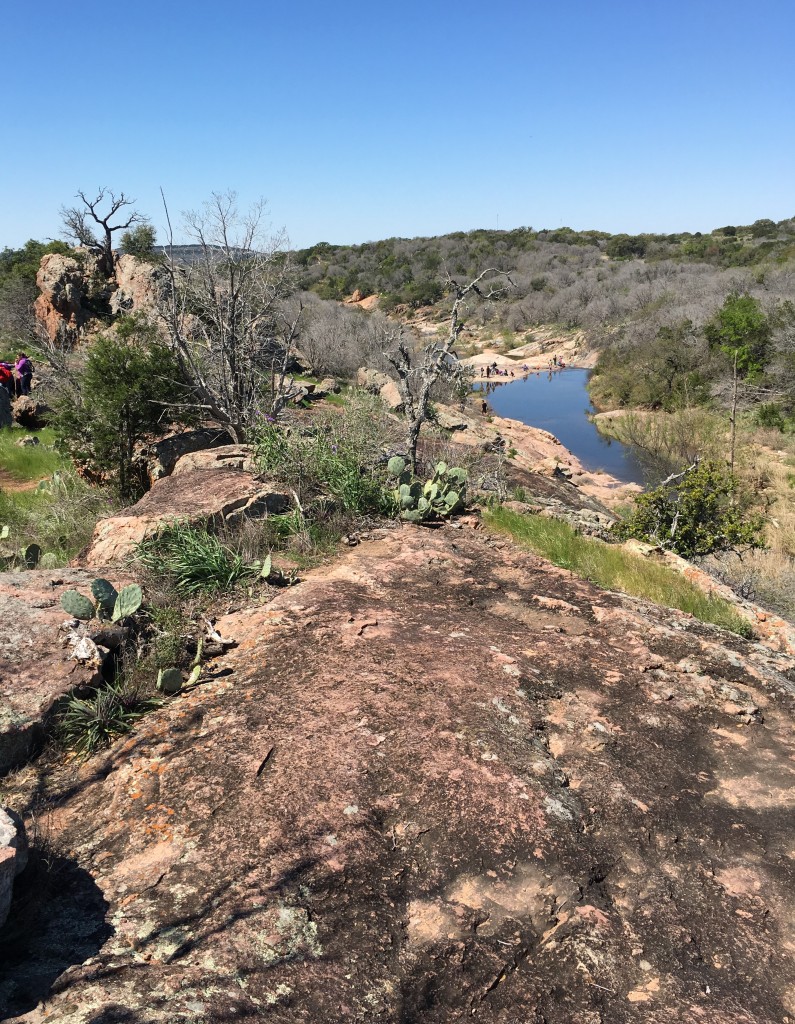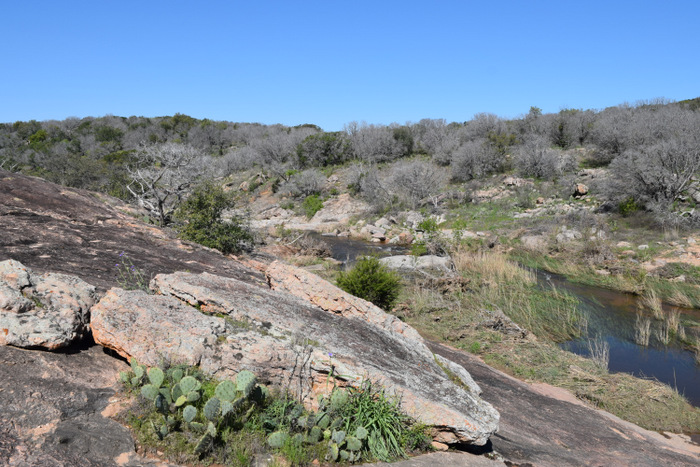 What to Do
Swim – It is a little too cold at this time of year, but summer would be perfect.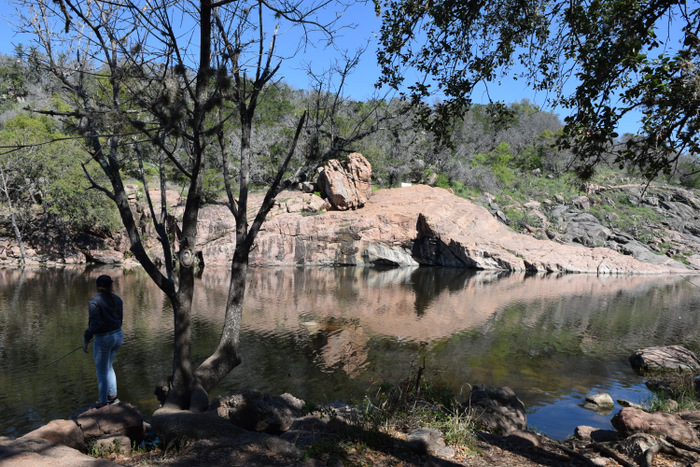 Kayak/Canoe – these can be rented at the General Store.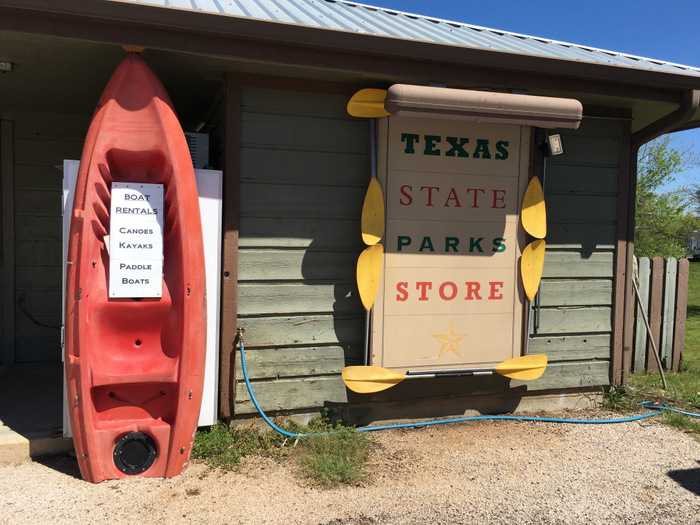 Fish – there are several piers for fishing and great fish habitat so you have a good chance of catching something. Plus, you don't need a license to fish in a state park.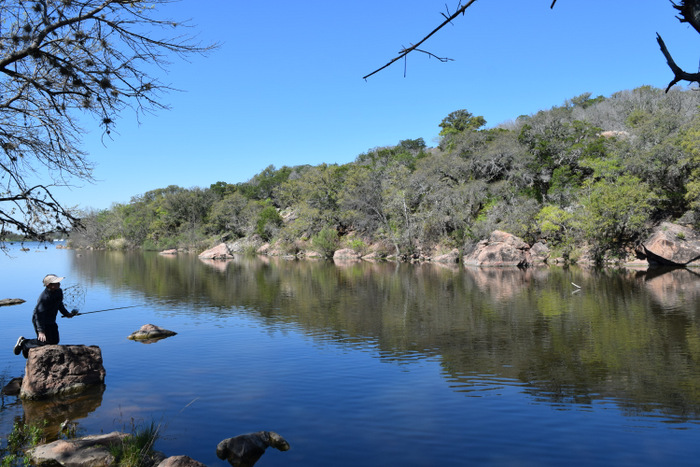 Hike – Gotta get those 10,000 steps!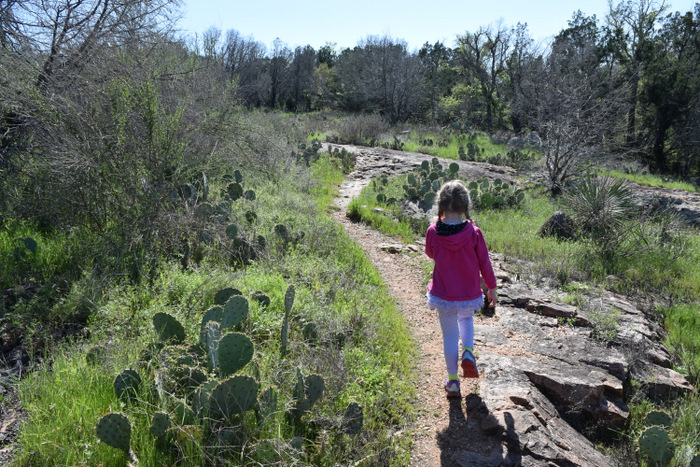 Play on the playgrounds – there are three throughout the park.
Put on a shadow puppet show – We had an impromptu shadow puppet show at the amphitheater. You're never too old for a good puppet show! (Or a good prank, for that matter.) I need to up my shadow puppet game.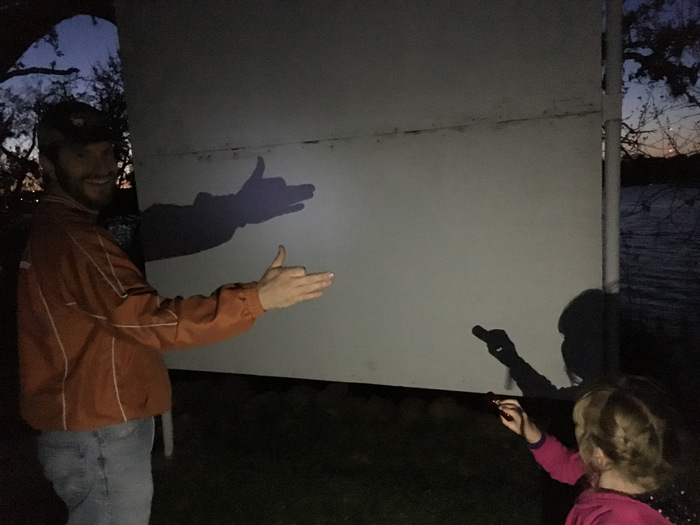 Campsites
Two types of campsites are available: electric+water and water only. We stayed at the ones with electricity, although the water-only campsites are a little more private. All of the campsites are strung along the lake. If you get there early enough  you may be able to get a lakeside spot!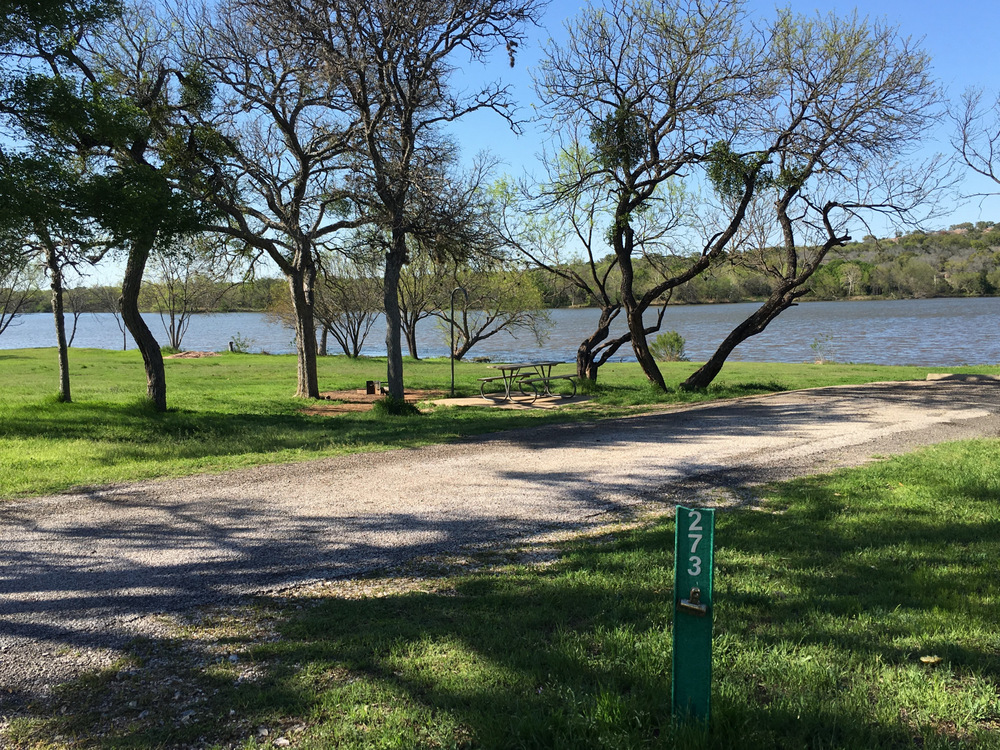 In conclusion…
Some times you just need to get away and be a kid, pranks, shadow puppets and all. I hope you get to enjoy Inks Lake someday, and hopefully it will be while the wildflowers are blooming!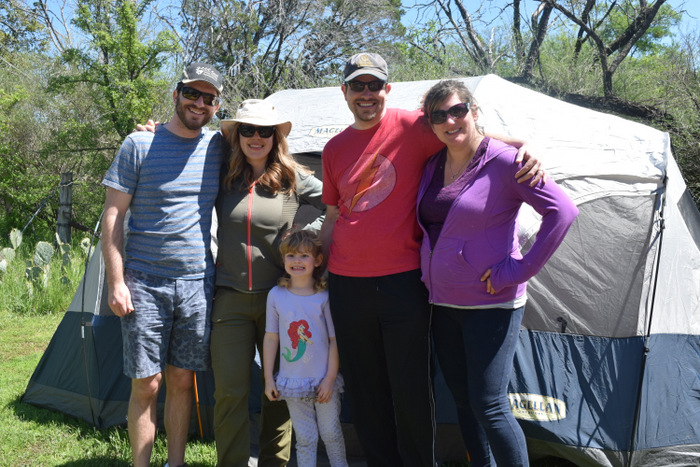 Plan Your Trip
Save