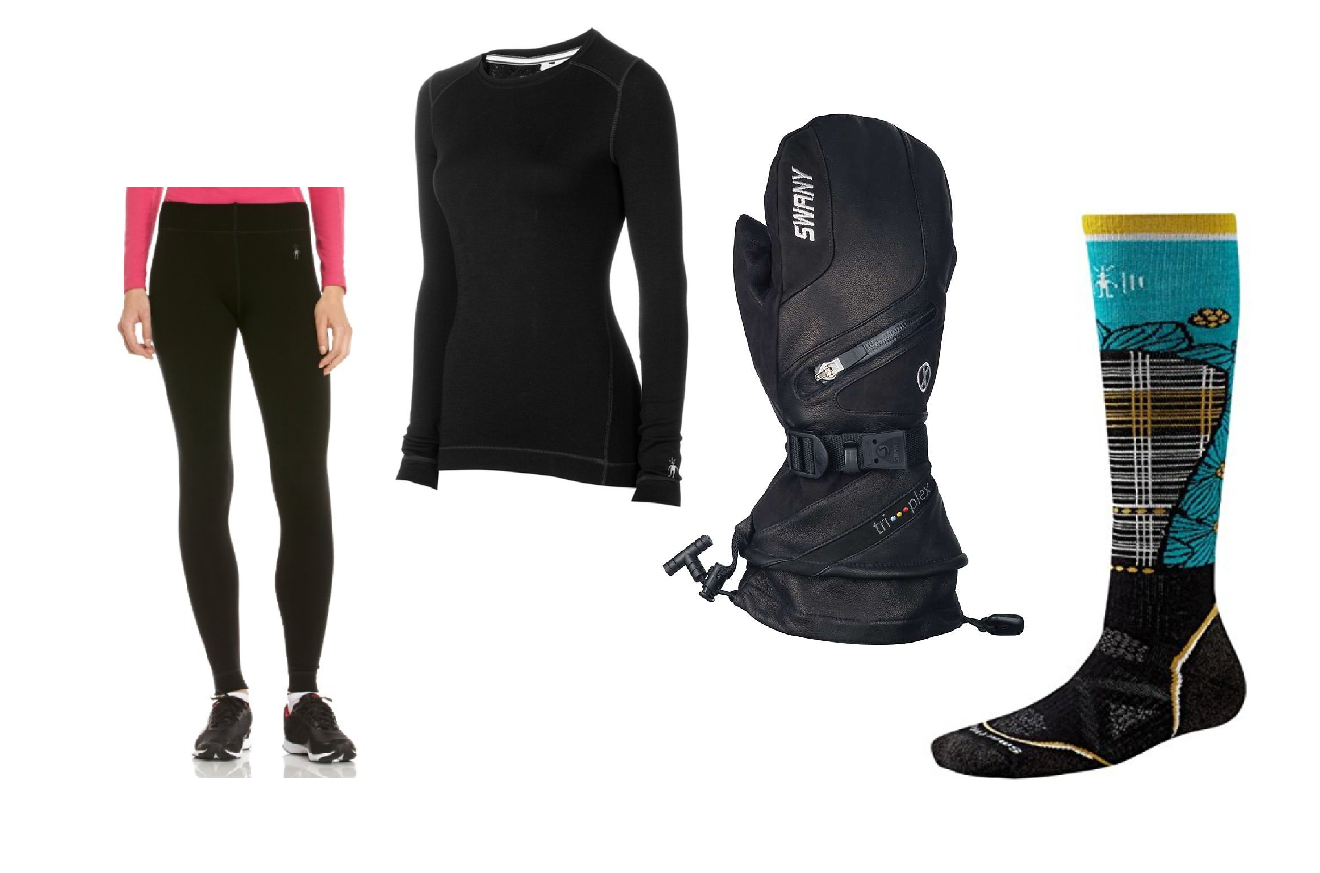 Slope Style: Best Baselayers
Funny thing, I used to hate skiing. But, over time, I started to eliminate the reasons I hated it–I figured out how to stay warm, I forced myself down green runs enough times to feel confident, and I figured out how to turn without falling. Most of the time. Hehe. I also discovered that I loved being in the mountains in winter.
In this process, I tried out a number of clothing items to keep me comfortable, from microfiber to wool. I sweated and froze and eventually landed on this list. I love this stuff!
SmartWool
Simply the best! You will need: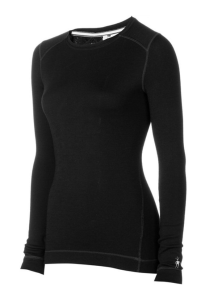 Amazon.com, $94
Amazon.com, $25
Amazon.com, $94
SmartWool keeps you warm, stretches and conforms to your shape, and doesn't absorb odors.  It's so comfortable that I don't want to take it off after skiing…kind of like ski and apres-ski all in one! The midweight shirt I've linked to here is my favorite, and is thick enough to be worn as a winter shirt.
Turtle Fur Comfort Shell Fleece Neckula
Amazon.com, $20
A fleece neck gaiter with a waterproof shell, which keeps out moisture and keeps you warm. Turtle Fur is the softest. What's the difference between this and a regular neck warmer? One way to find out is on the top of a mountain when it's -8 degrees, but I don't recommend that!
Black goes with everything but these neckulas can be found at ski shops in the mountains in more fun patterns.
Swany Mittens
Amazon.com, $134
I give these mittens a thumbs up. (Haha, get it?!)
After dropping my old purple glove off a lift recently, on a day that was in single digits, I needed to replace it asap. We stopped in a shop and my friend suggested the Swany Men's X-Cell 2 Mitt for $134. A men's glove?! For my delicate little hand? And it's $134?!  But, I was cold and my husband wasn't watching, so I bought them. I'm so glad I did. My fingers were warmer than they had ever been on a mountain and I found the gloves had lots of convenient bells and whistles.  To name a few…
T shaped drawstring makes adjusting the wrist straps easy when your other hand is in the mitten
Pocket for hand warmer
Wrist loops to keep the glove from falling off…clearly I need that
Buckle to keep them together when not in use
Best ski gear investment yet.
That's a wrap. I hope you have many happy and warm ski trips in your future and enjoy this gear as much as I have.
Affiliate links used