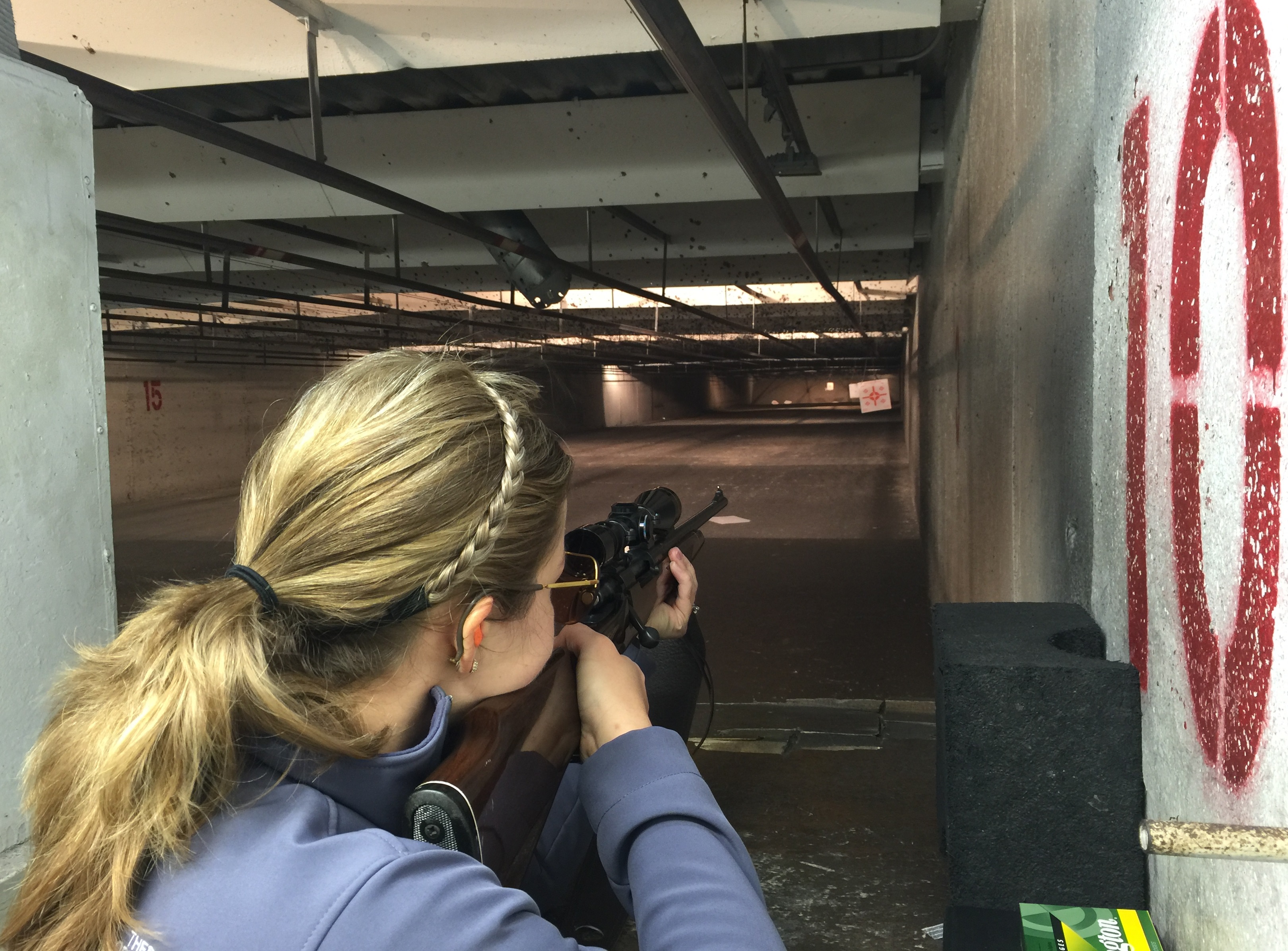 A few months ago, Brandon was given a fun family heirloom–a very old rifle owned by his great-grandfather.  It isn't fancy, just a simple 30-30 bolt action rifle, but I love its story. Brandon's great-grandfather worked for the Postal Service for most of his life, and upon his retirement they gifted him this rifle. That was a time when the zip code was yet to be invented and the government gave firearms as retirement gifts. Talk about a bygone era.
Brandon has been itching to shoot it, so yesterday we cleaned it and took it to Red's Indoor Range in Austin.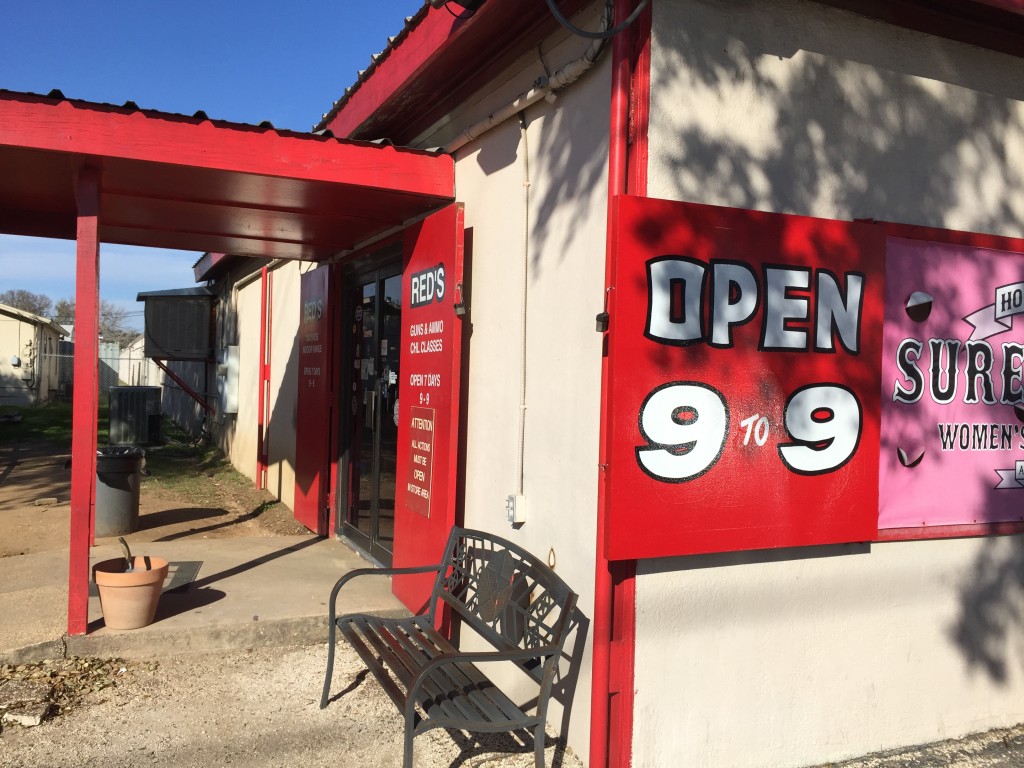 Red's isn't much to look at, just a long metal and concrete building with nothing to absorb the sound. We could hear the pop pop pop pop of the guns the moment we got out of the car.
I had never been to Red's, and I have to confess, I felt a little intimidated. Dozens of people were milling about toting huge guns. Considering my gun fantasies don't go much farther than vintage shotguns and a neat pistol every now and then, I don't really relate to the fetish for huge weaponry.
Eventually the ice melted and I found the staff relatively friendly and willing to answer our questions.
After putting our name on a list and waiting about 20 minutes, we were assigned to Lane 10.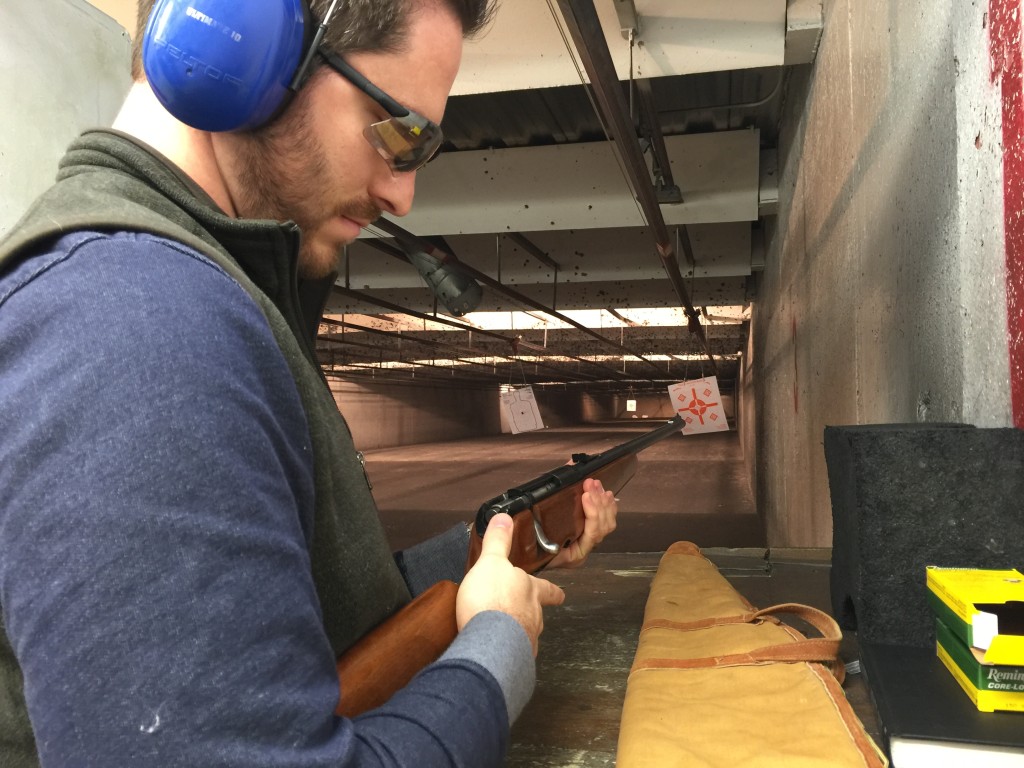 Brandon and I started with the old gun, emptying our rounds into paper targets that swung back and forth on a remote controlled pulley system.
It was exhilarating, easy, and fun!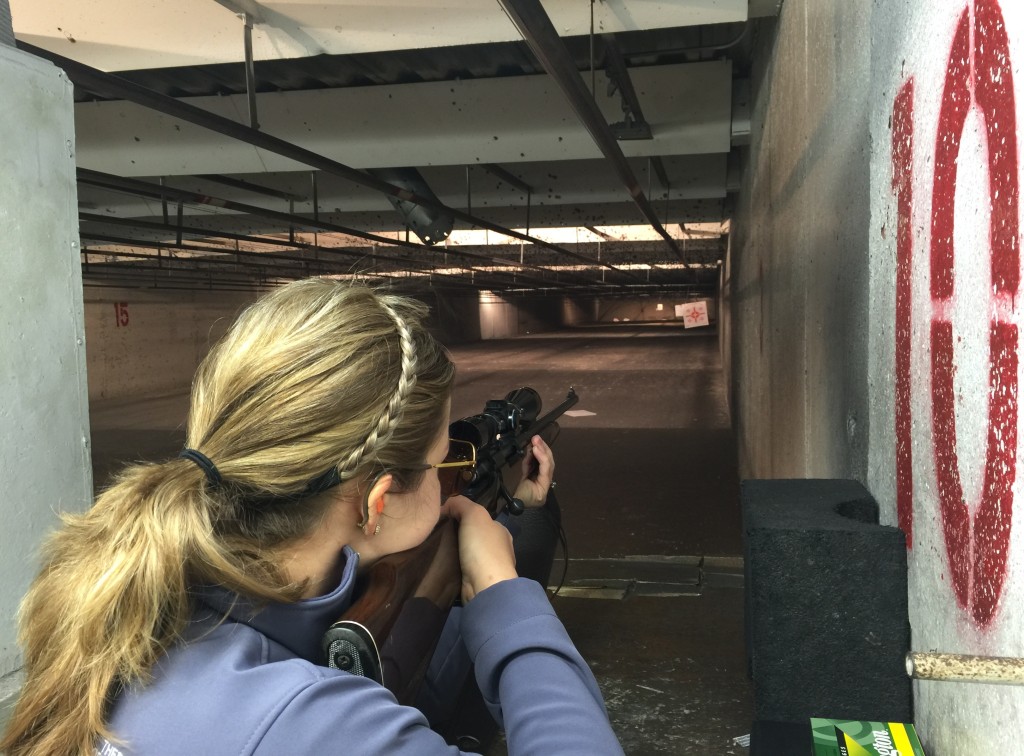 After all these years, the old gun worked like a charm.
Then took turns on my Remington .270 (called a "two seventy"). It packs a lot more punch than Brandon's 30-30 since it is a bigger caliber. We could feel the difference in the kick-back.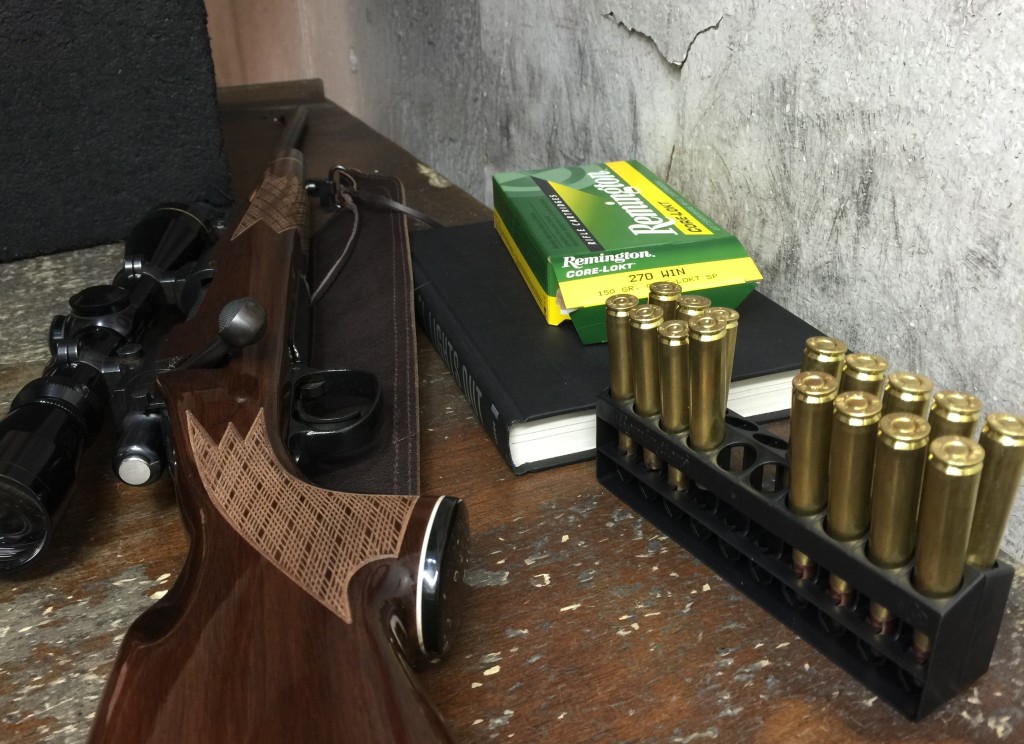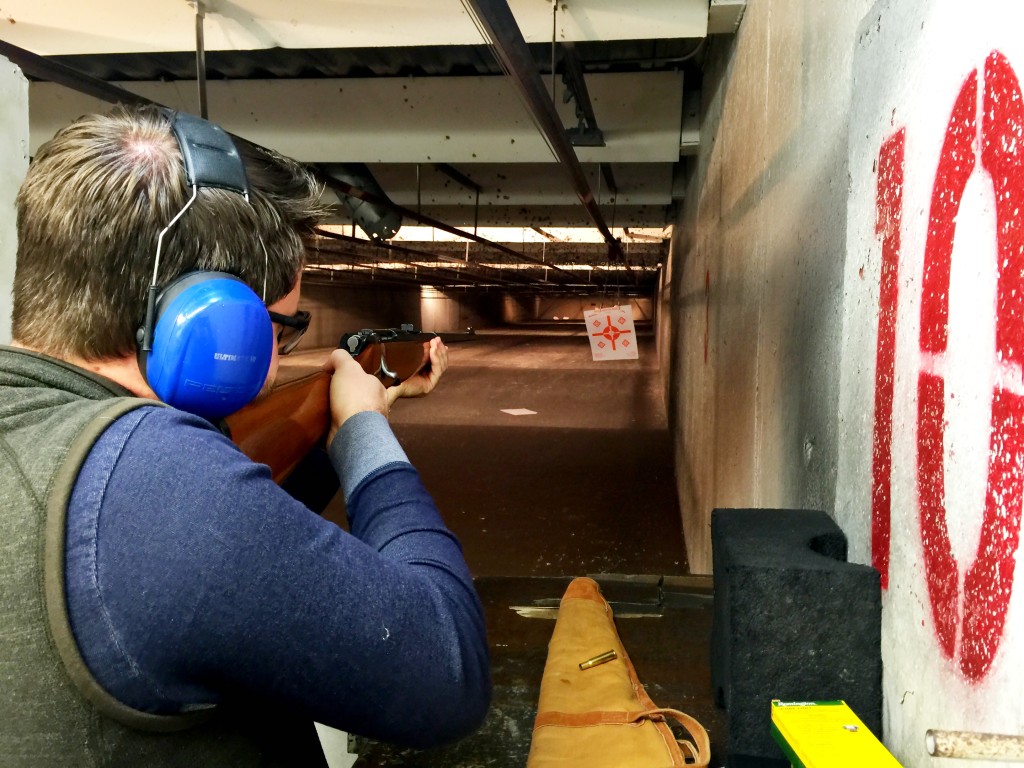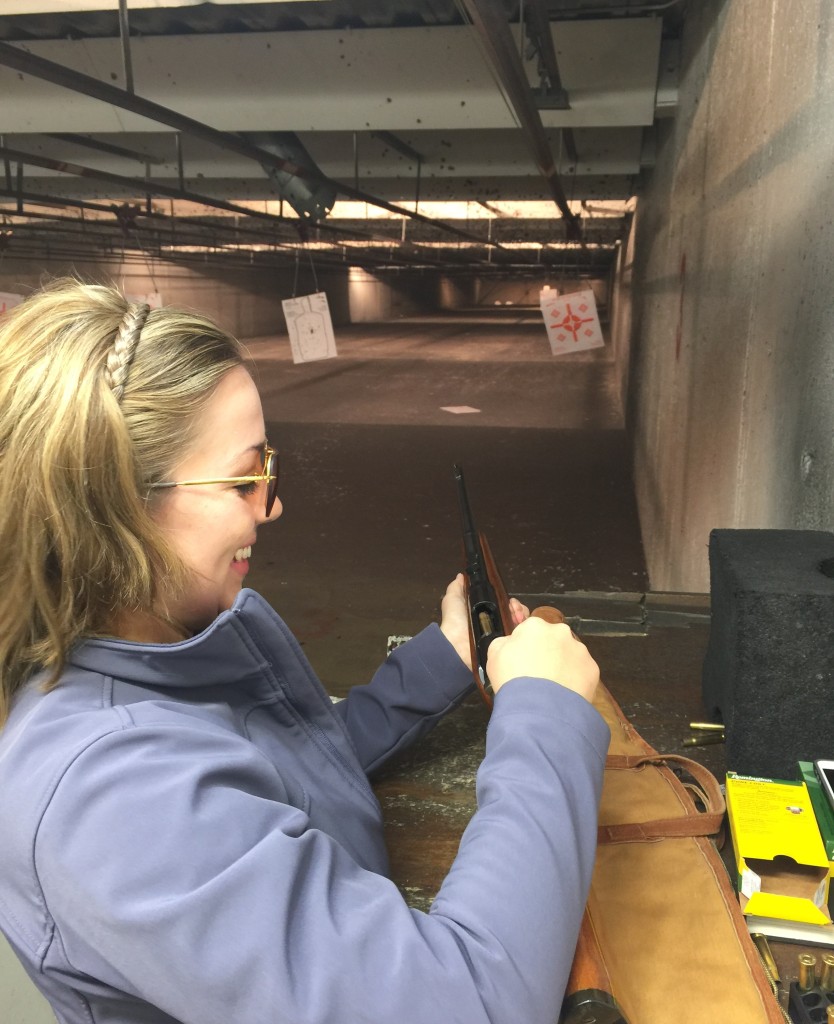 Sunday funday at the gun range!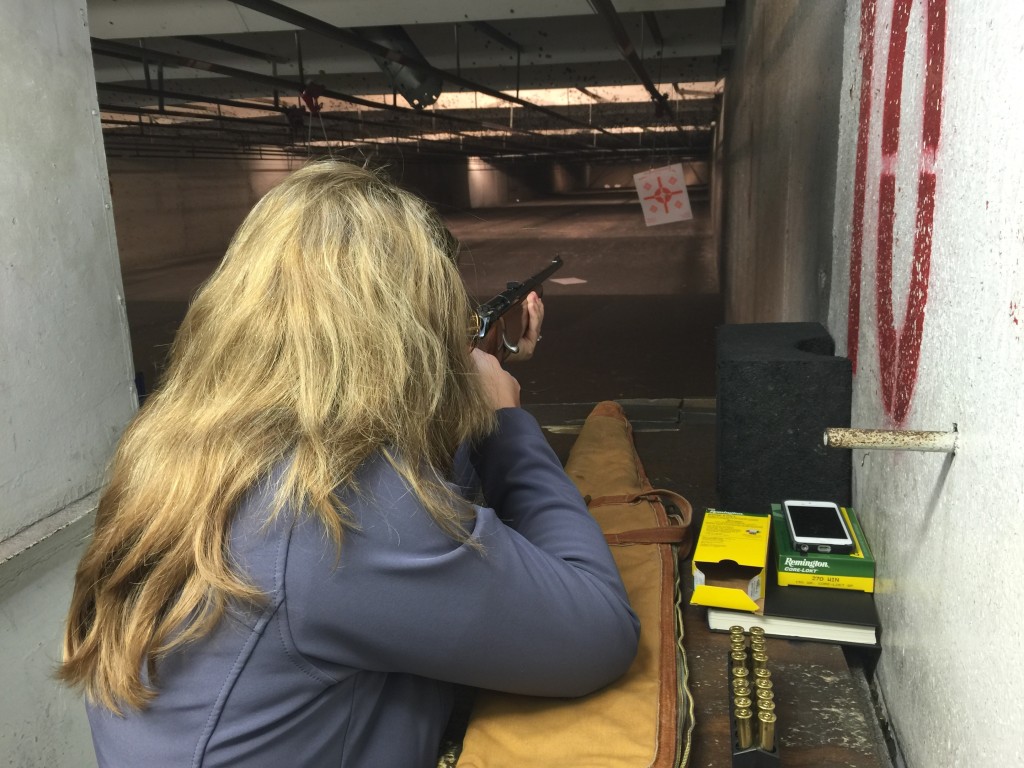 The couple that shoots together, stays together, right? (Probably because after years of shooting at indoor ranges, you can't hear each other anymore.)
I was glad to see that after all these years the vintage rifle works like a charm. Brandon's going to enjoy using it.
If you ever want to try shooting a gun, or want a fun date with your man crush, you should check out Red's. You don't even have to own a gun! They have them for rent. I'll leave you with this inspiration from Annie Oakley…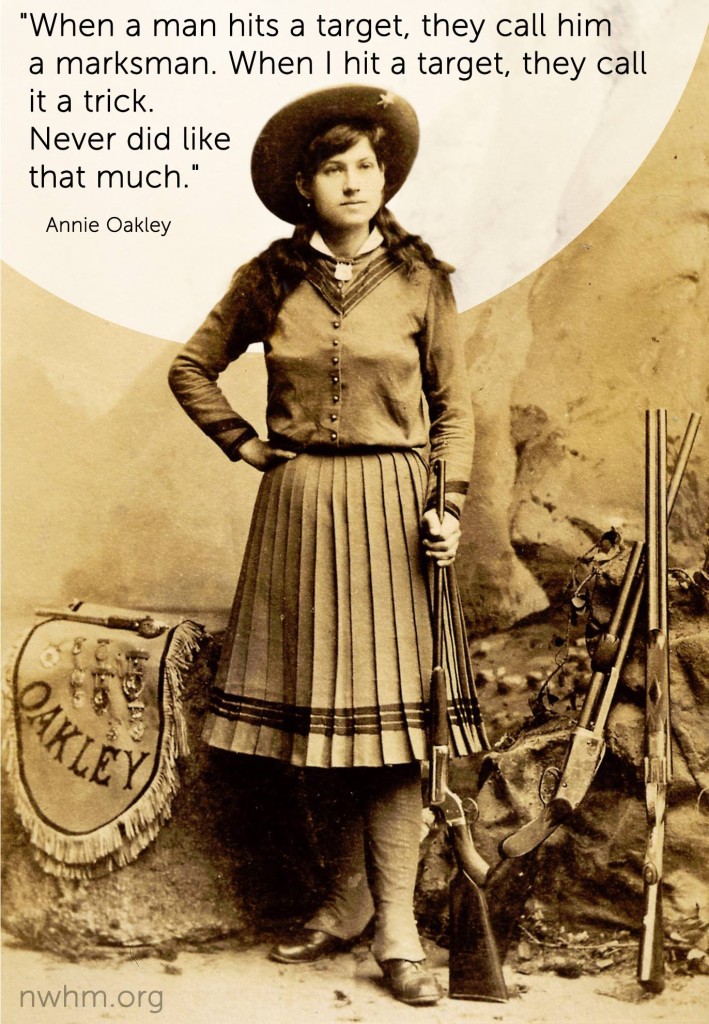 Photo cred: National Women's History Museum
Go pull some tricks.
Plan Your Trip
Time Required: 1 hour
Cost: About $30. ($11.75/shooter/hour + ammunition ~$20)
Gun Rental Available!
Earplugs and eyewear provided
Locations: on HWY 290 by the Y, or on Pecan St in Pflugerville
How it works: walk in, go to the register. Tell them you want to shoot. They will ask if you brought a gun or if you want to rent one. If you brought one, you will sign a liability waiver and give it to the staff person to get on the list. If you rent, they will walk you through that process. Purchase the ammunition you need (brand really doesn't matter when you are starting out.) When it is your turn, your name will be called and you will be assigned your own lane. You will have to put on eye and ear protection before entering the range. Go to your assigned lane, set your gun down, and grab a paper target. Clip it on the holder and use the lever to send it down about 25+ yards. Set out your ammunition. Make sure your gun is only ever pointed down range and then fire away!
Women's class on Wednesday night
NOTE: It is LOUD in Red's, so be prepared. (Ear plugs available there for 75 cents.)
Safety Note: The staff will go over safety procedures with you and there is a staff member present in the range at all times.
I prefer outdoor ranges, and found this indoor one rather loud and crowded. We still had fun but I recommend avoiding peak time on Sunday afternoons.
Red's Indoor Range Website: www.redsguns.com
PS. As a hunter, it is wise to practice on a range to stay familiar with your gun and improve your aim. This will help to ensure your safety and keep the hunt as humane as possible.