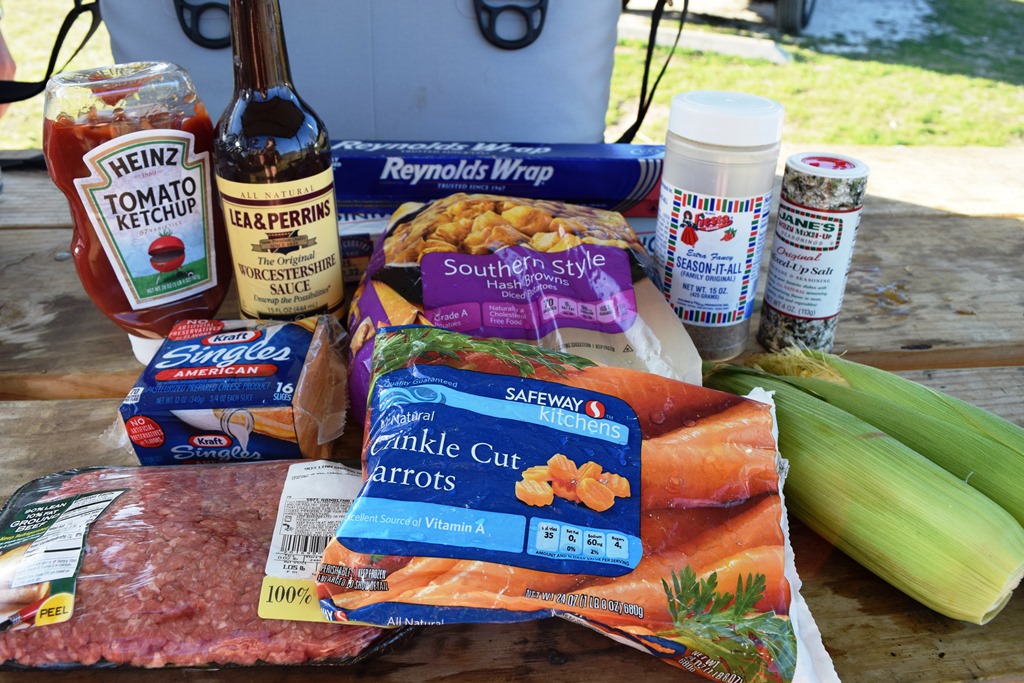 The Everyday Girl Scout's Campfire Dinner
Foil dinners are one of my basic, go-to campfire recipes. They take me back to being a kid, sitting on a log at summer camp, eating with a spork and thinking life couldn't get any better. The memories this meal conjures has given it a near and dear place in my heart. They're simple, they're hearty, and they're made with Worcestersire sauce.  Anything made with Worcestersire sauce can't fail.
What You'll Need
Heavy duty foil
Permanent marker
Sporks (seriously, it tastes better with a spork)
Large metal spatula (for getting in/out of fire)
Ground beef
Thinly sliced potatoes (frozen hashbrowns also acceptable)
Thinly sliced carrots
Diced onions
Kraft singles
Ketchup
Mustard
Worcestersire
Salt & Pepper
Instructions
Rip off a big section of foil and place it on the picnic table
Put the beef down first, either by tearing off small pieces or by making indentions like so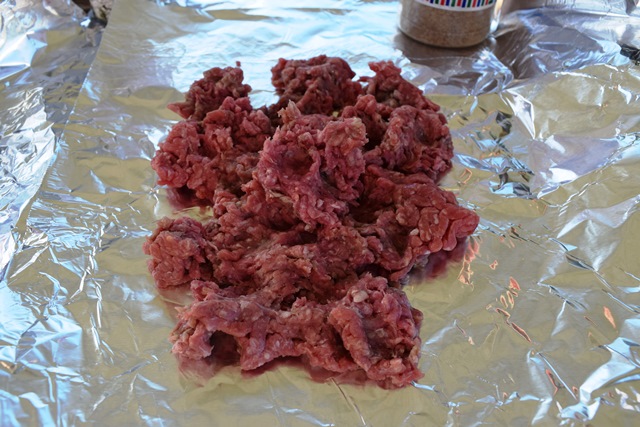 Next, add the carrots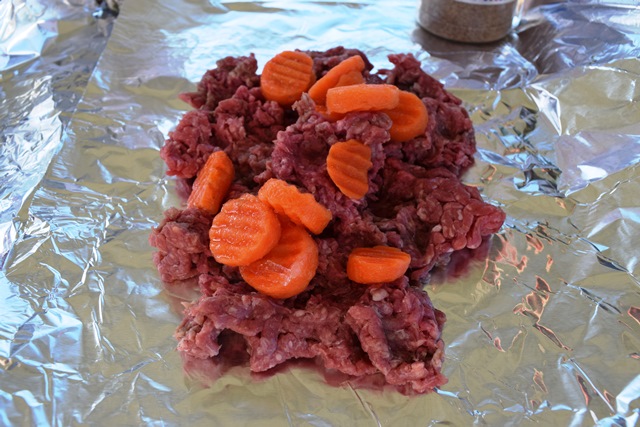 Add the potatoes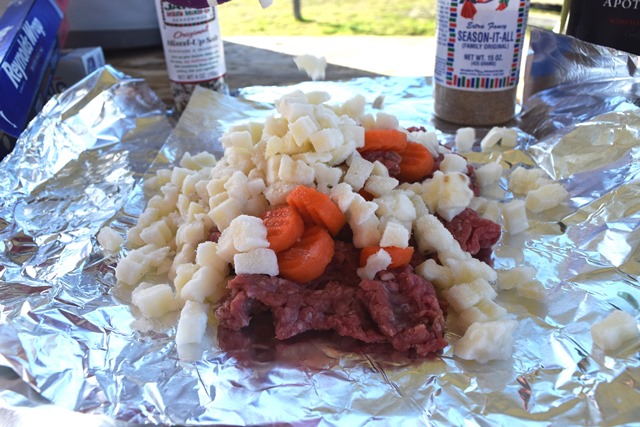 Add the onions
Sprinkle on seasoning
Drizzle on some Worcestersire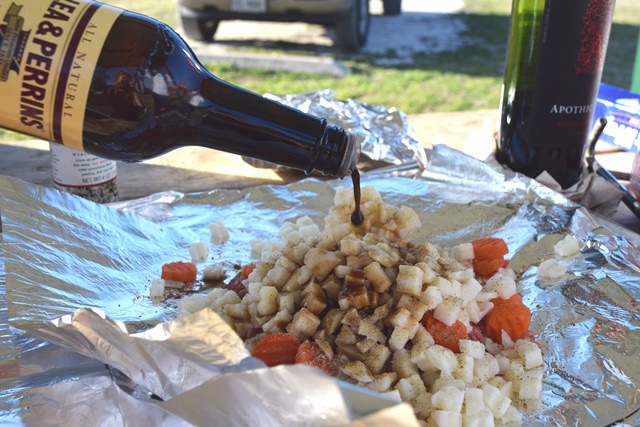 Add a little more for good measure
Add ketchup and mustard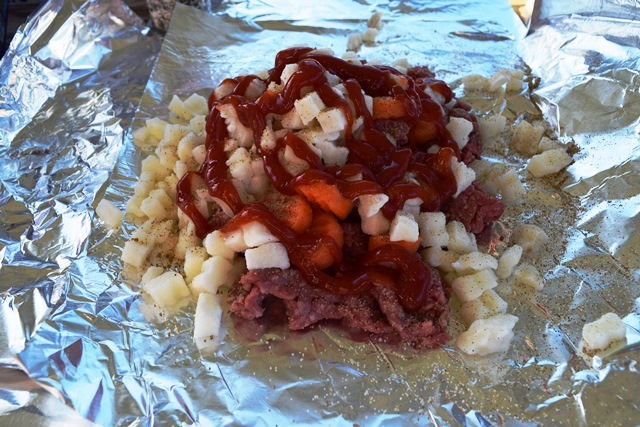 I like mine saucey so I squirt this on liberally
Top with two slices of American cheese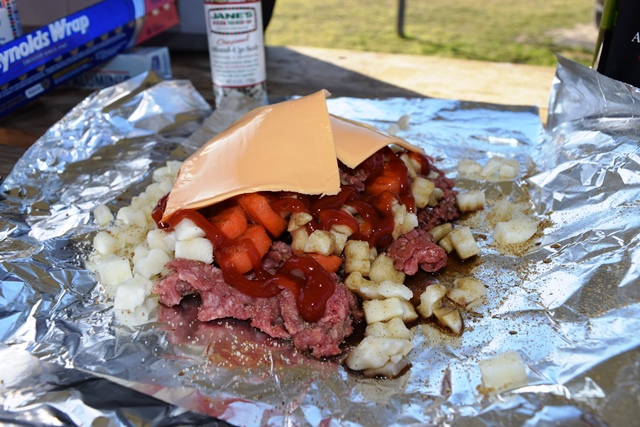 Wrap up the foil package in a way that's secure but easy to get in and out of
Write your name on top in Sharpie
Once the fire is nice and hot, put the meals on the coals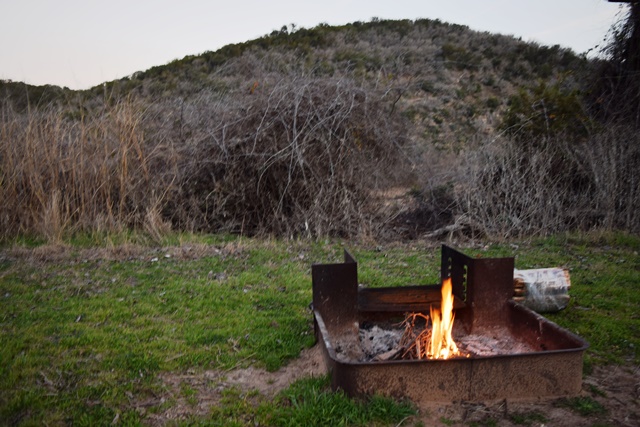 Cook for fifteen minutes
Enjoy with a spork.
One great thing about this meal is the variations that can be made — bell peppers and mushrooms make great additions.