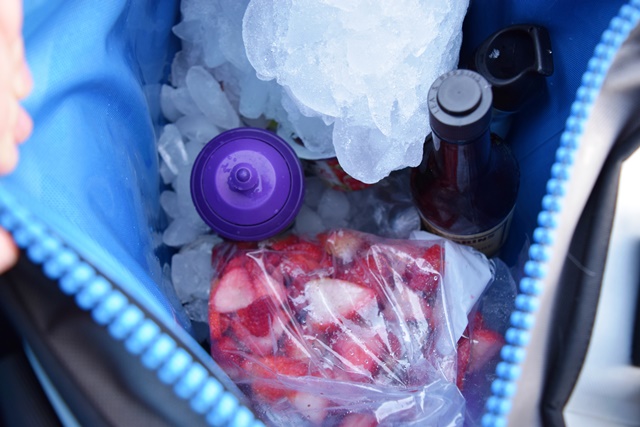 Fishing
,
FIshing Gear
,
Fly Fishing
,
Fly Fishing Gear
,
Glamping
,
Glamping Gear
,
Hunting
,
Hunting Gear
,
Kayaking
,
Kayaking Gear
,
Outdoor Cooking
,
Outdoor Cooking Gear
,
Picnic Gear
,
Picnicking
,
What to Wear
The Famous YETI: Is it worth it?
The tag on my new YETI reads, "It's well suited for a weekend at the ranch, a BYOB dinner at the Salt Lick, 18 holes on the golf course, or a day on the water." Okay, I can get into that…but will it live up to the hype? That is the question.
YETI's are the hot new equipment in the outdoor world these days. It seems nearly everyone has one, and those who don't have one, want one. My curiosity was piqued. There must be something very special about them if a woman would spend $400 on a cooler when there are a number of things she could have instead.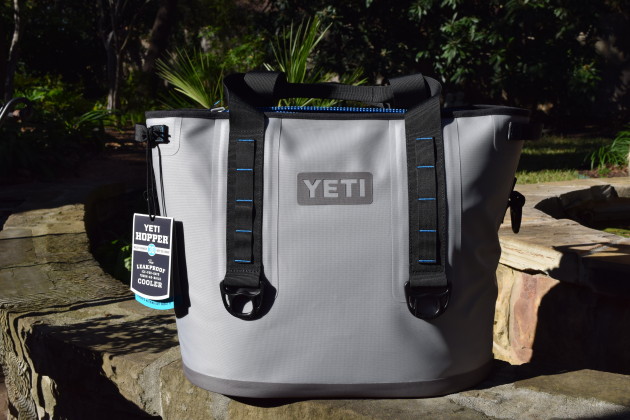 This Christmas, mom gave me the soft-sided grey version. (I had asked for a new purse…I guess this was her interpretation.)
First Impressions
My first impression is that this is one tough piece of equipment.  It must be, if hardcore fishermen take YETIs on multi-day fishing excursions. Everything down to the label seems built to endure the wear and tear of outdoor adventures.
Interior
The interior doesn't have a single seam, and is supposedly leak proof. This is a bone I have to pick with other coolers. Cooler juices are not something I want soaking the back of my car!
Zipper
This zipper has been my nemesis since day 1. It doesn't go all the way across the top, and doesn't allow the cooler to stand open, so every time you reach for something you have to wedge the cooler open with your knees while reaching through the narrow opening. That said, this is probably this cooler's only flaw.
Shoulder Strap (a huge perk!)
A shoulder strap attaches on the side, allowing you to carry the cooler on your own. Here's to being independent women who carry their own coolers, dang it! All other YETI models require either a man, a friend, or both hands. No thank you. (I need to check Instagram or carry my coffee with my other hand, duh.)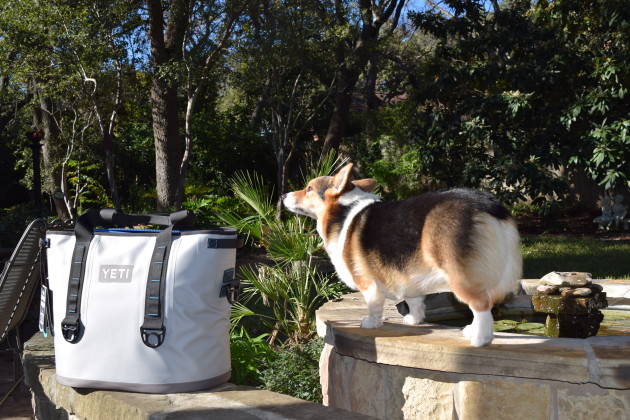 The Test
I gave it a three-day test on a camping trip. Three to four days is about the average time I will ever use it without refreshing the ice.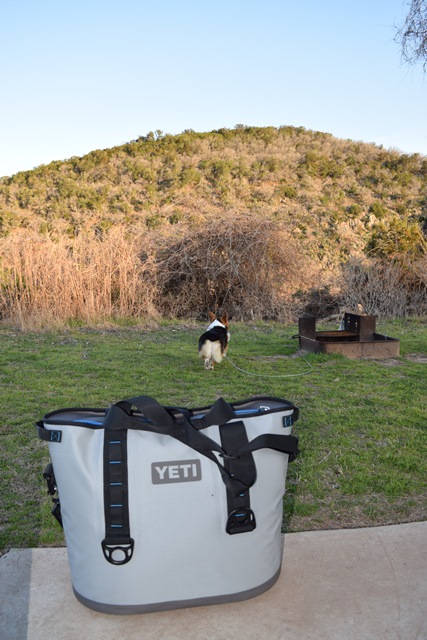 On a scale of 1-10 (10 being ice cold), it kept my food at an 8. Some ice melted but the temperature remained relatively cool.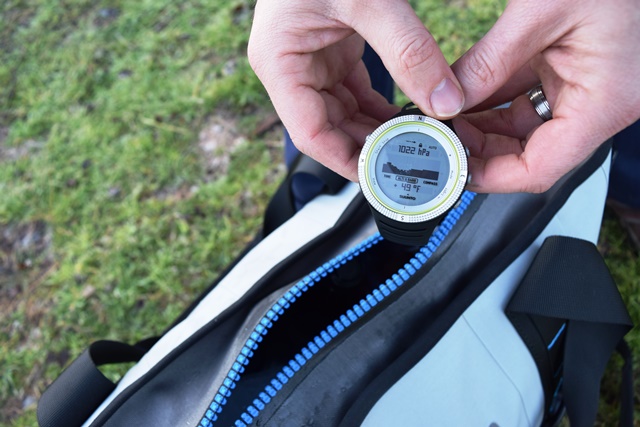 The temperature was more or less consistent. I give it a 7 out of 10 in this category. By day 3, the temperature was waning, but there was still ice in the bottom.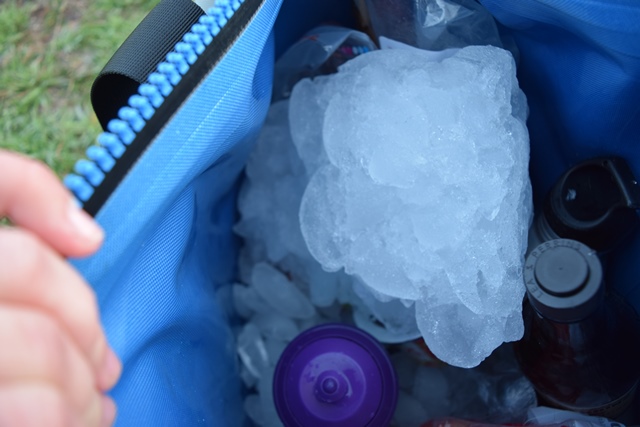 About 30% of the ice melted.
Other Perks
I liked the handles on either end.
I also thanked God that it was light, much lighter than the other types of YETI coolers.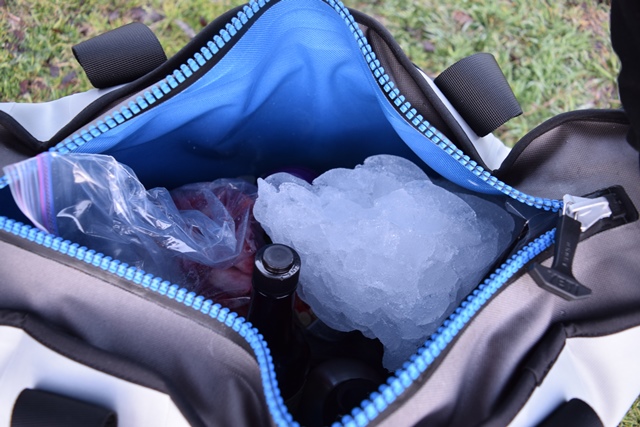 Drawbacks
Zipper
Small opening, which prevents light from getting in, making it difficult to find things. I would liken it to feeling around for car keys in the bottom of a purse, but one that is filled with ice and frigid water. Not that I'm speaking from experience.
In Conclusion
Your need for a YETI depends on how often you go on multi-day excursions that require your food to remain extremely cold.
For car camping or fishing or something that does not involve carrying gear very far, I would get the classic hard-sided YETI. On the other hand, the shoulder strap on the soft sided YETI makes it much easier to carry, which is handy for toting it down the slope of a riverbank, through the countryside to a picnic destination, on and off a boat by yourself, etcetera. It's also much lighter. I'm glad I have it.
So, is the YETI all it's cracked up to be?
In terms of keeping things cool, mostly yes. I was appreciative that after two days in the cooler, the beef we brought was still cold.
Would I spend my inheritance on it?
Only if I really needed to keep things ice cold for multiple day excursions.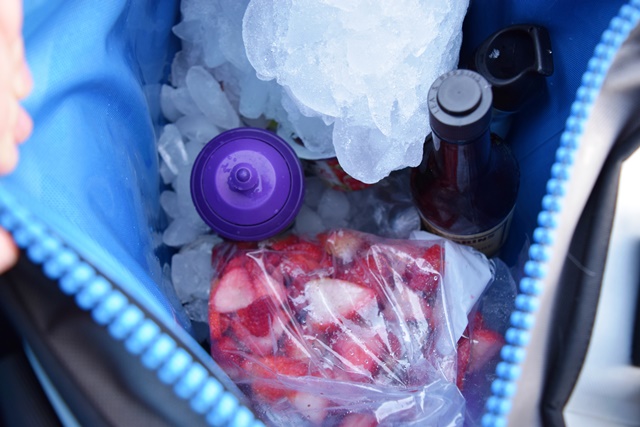 The choice is yours. How much of an avid angler, camper, glamper, or huntress are you? How much do you want to look like a badass outdoorswoman?
Maybe reward yourself after an accomplishment at work or a month of healthy eating. And isn't your birthday coming up? I think it is…