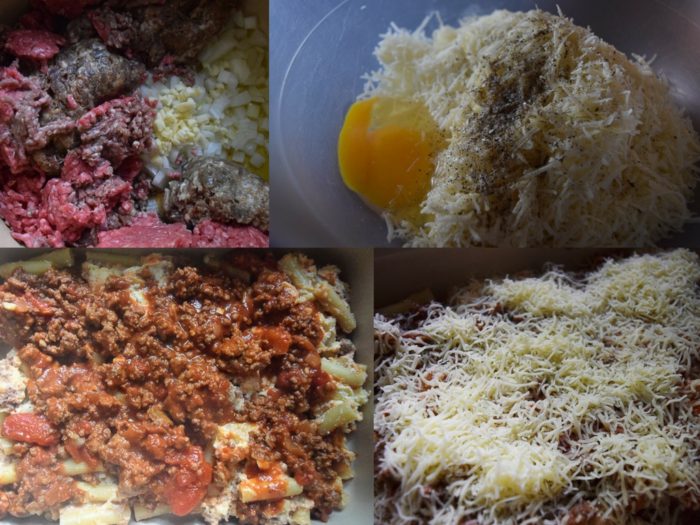 Three Cheese Venison Baked Ziti
When I made this ziti just a few weeks ago, I was reminded how much I love ricotta cheese! So creamy, so rich, so delicious. It's the key element that goes into some of my favorite Italian comfort food such as ziti, stuffed shells, and lasagna. It's hard to screw up baked ziti, but this particular ziti is so good, and it's a man-pleaser!
FYI this recipe makes a lot of food, and I would definitely freeze part of it if you're not feeding a big family.
Ingredients
2 Tablespoons Olive Oil
4 cloves of garlic, minced
1 white onion, diced
1 lb pork & venison sausage
1 lb ground venison
(or any combination of venison/sausage. I threw in some beef as well.)
1 28 oz. can Whole Tomatoes
2 14.5 oz cans Tomato Sauce
2 teaspoons Bolner's Season it All
1/2 teaspoon Red Pepper Flakes
16 ounces cooked ziti
15 Oz. Whole Milk Ricotta Cheese (YUM)
1-1/2 pound Mozzarella Cheese, Grated
1/2 cup Grated Parmesan Cheese
1 Egg
Instructions
Preheat the oven to 375 degrees.
Boil the ziti according to package instructions, and allow to cool.
Heat the olive oil over medium heat in a big pan. (A Le Creuset works well for this.)
Saute the onions and garlic until they are softened (and your kitchen smells like heaven.)
Add in the meat and cook until it is browned. Drain excess oil. If you are using solely ground venison, do not drain the fat. You will need it for flavor!
Mix in the tomatoes and tomato sauce, as well as all of the seasonings.
Simmer for 20 minutes.
Separate out some of the sauce (approx. 3-4 cups) and allow it to cool.
In a separate bowl, mix the egg, ricotta, 2 cups of mozzarella, and the parmesan. You can do this with a fork.
Mix the pasta into this bowl with the cheese mixture.
Add half of the pasta to a large casserole dish.
Layer with the meat sauce and mozzarella. Repeat layers.
Bake for 20 minutes.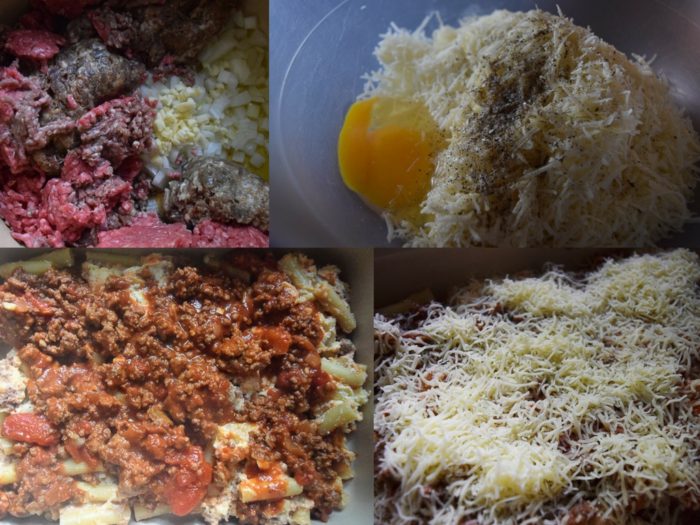 Serve With
Garlic bread
Caesar Salad
I can't find the pics I took of the finished product, that is, if I took pics. There's a good chance I forgot in my hurry to eat this! Whoops!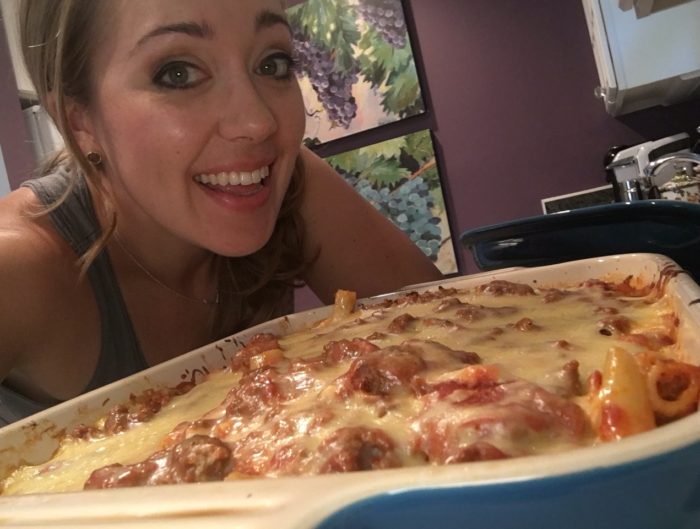 Enjoy!
Save