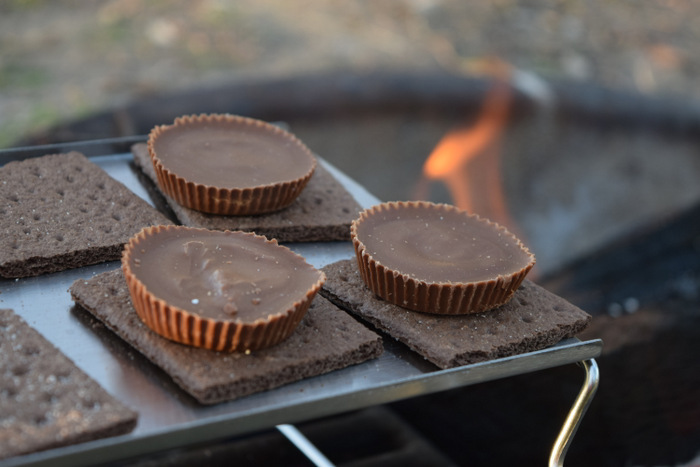 Critical S'More Making Tools
There are two pieces of equipment that have really upped my s'more making game: 1) a grill rack to help melt the chocolate and 2) telescoping skewers. I talk about them below. If you like melted chocolate and the perfect s'more, then read on! If you don't, well…I will keep you in my prayers.
Grill Rack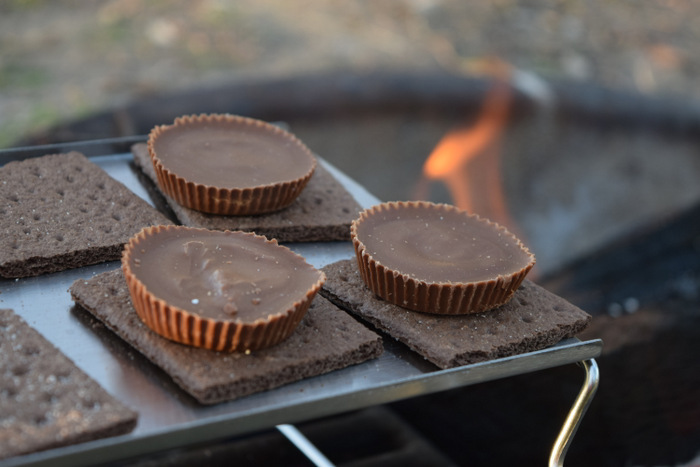 Place this near the fire and let the chocolate melt while you roast marshmallows. I honestly didn't think this would make a difference in the taste of the s'more but it has.
S'Mores Grill Rack, Amazon.com, $12
Telescoping Skewers
4-Pack Telescoping Skewers, Amazon.com, $15
These are great because they don't take up much space and are very long, keeping your hands out of the hot fire.
Affiliate links used