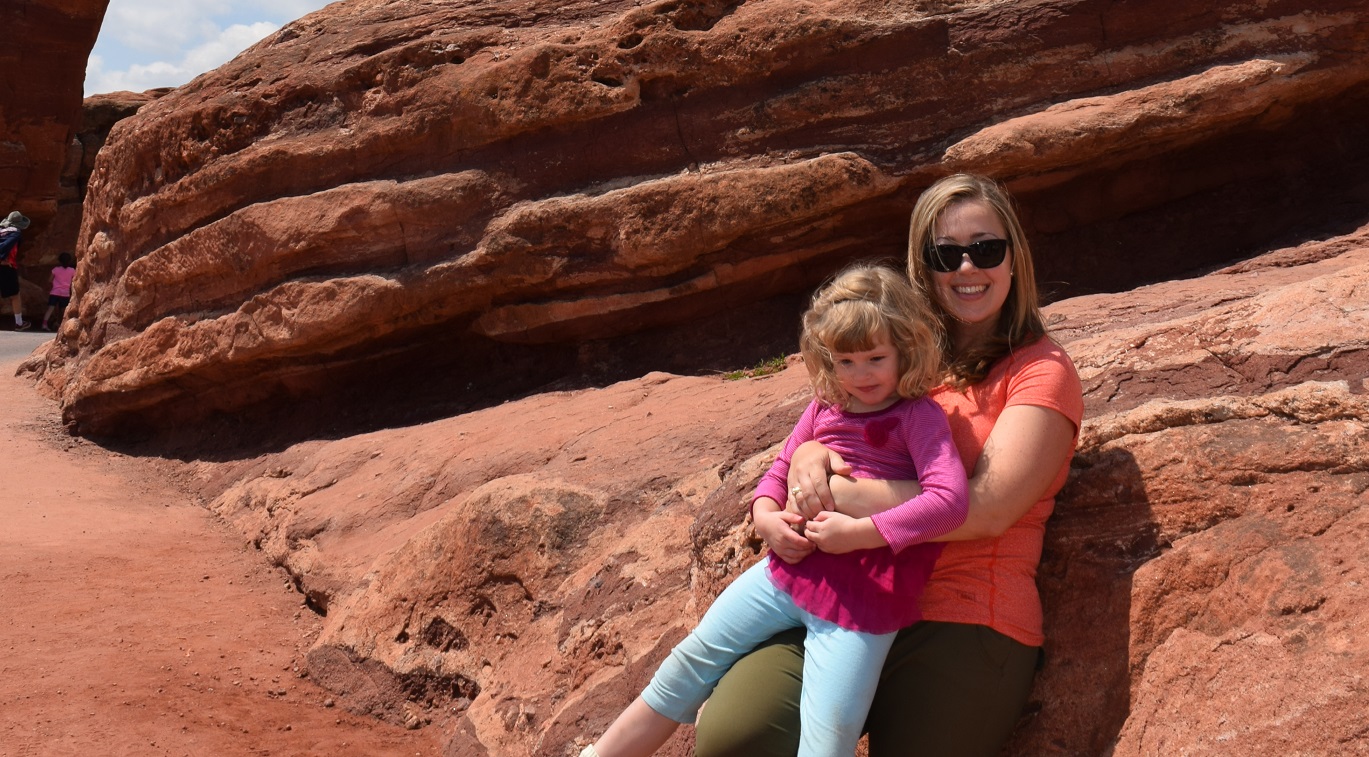 Like many three-year-olds, my niece Grace gets on kicks where she repeats certain phrases in response to just about anything she experiences. Not long ago, she was obsessed with saying, "I think so?" in the tiniest voice she could muster whenever someone asked her a question.  Lately, she has been taking on a serious tone when she sees something pretty, and, looking up with a very somber expression in her eyes, will say, "That's beautiful."
On our visit to Garden of the Gods this week, Grace had plenty of reason to notify everyone that that's beautiful, as indeed the scenery was.
While we were in the visitor's center, we went into the theatre to watch the 20 minute computer animated movie about the park and its history. The movie starts with an introduction to your "time machine pilot," who then takes you back 100 million years to show how the park's unique rock formations were created. As you progress through the ages, the landscape behind the pilot changes to reflect the ice caps covering the earth, them melting and water separating North America, and to computer animation of the tectonic plates pushing up the Rockies. At every change in landscape, Grace would look at me with a tone of gravity in her expression and say, "That's beautiful."
Pretty soon our time machine had progressed to the age of the dinosaurs, and the narrator parked the ship by dinosaurs grazing in the meadow. As he was describing the various lizard like creatures standing behind him on the screen, all of a sudden, one of the dinosaurs sneezed and snot covered the screen. Grace turns to me, tilts her head forward to convey how serious she is, and says in a whisper, "That's beautiful."
I said, "It sure is darling," and tried to conceal my laughter.