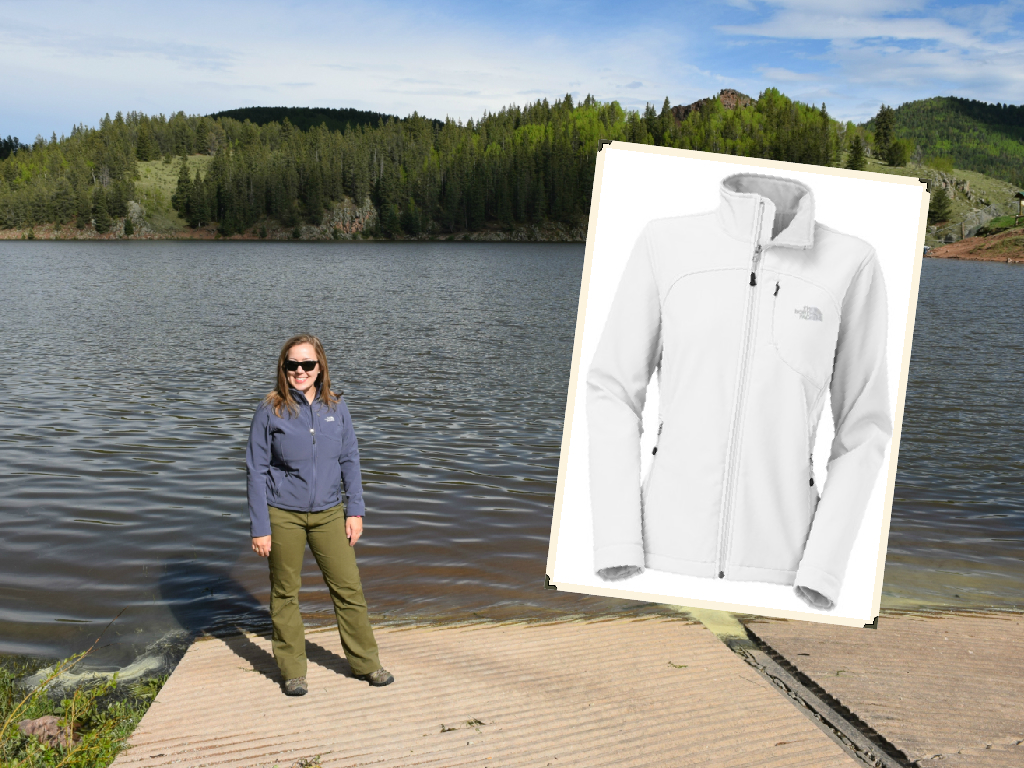 Field Fashion Friday: My Softshell Jacket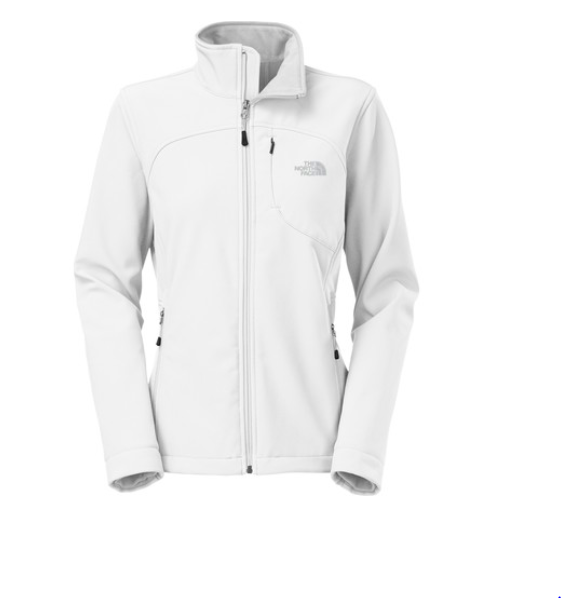 North Face Apex Bionic Jacket, $74, Backcountry.com (That's a really good deal!)
I was on the side of Pikes Peak in a storm on Monday in this jacket, so feel like that is adequate field testing. What do you think?
I'll be honest, I like this jacket. I don't love it. I like the softshell fabric a lot. It's, well, soft! Softshell is a term for the thick but soft and pliable exterior fabric on outdoor sport clothing. A hardshell, by contrast, would be a more slick-to-the-touch material such as a windbreaker. I prefer softshell.
Pros: cozy fleece cuffs, soft exterior, wind resistant (even when tested on Pikes Peak–see below), and somewhat stretchy.
Cons: runs small, order a size up, collar sticks up in my face and won't fold down, and if you are large in the chest, the top seam of the pockets creates an awkward wrinkle across your chest which is not flattering in pictures. Other con: not super packable, so no good for long backpacking trips.
I nearly froze shooting this video, but wanted to give you an accurate picture of how it fares in cold weather.
Is it just me, or does it look like my hand in this video belongs to someone else's body?
Sizing: I usually wear a 10-12 and ordered a medium, but wish I had a Large.
Color featured in the video: Greystone blue.
Not a paid advertisement. Just me sharing what I like.