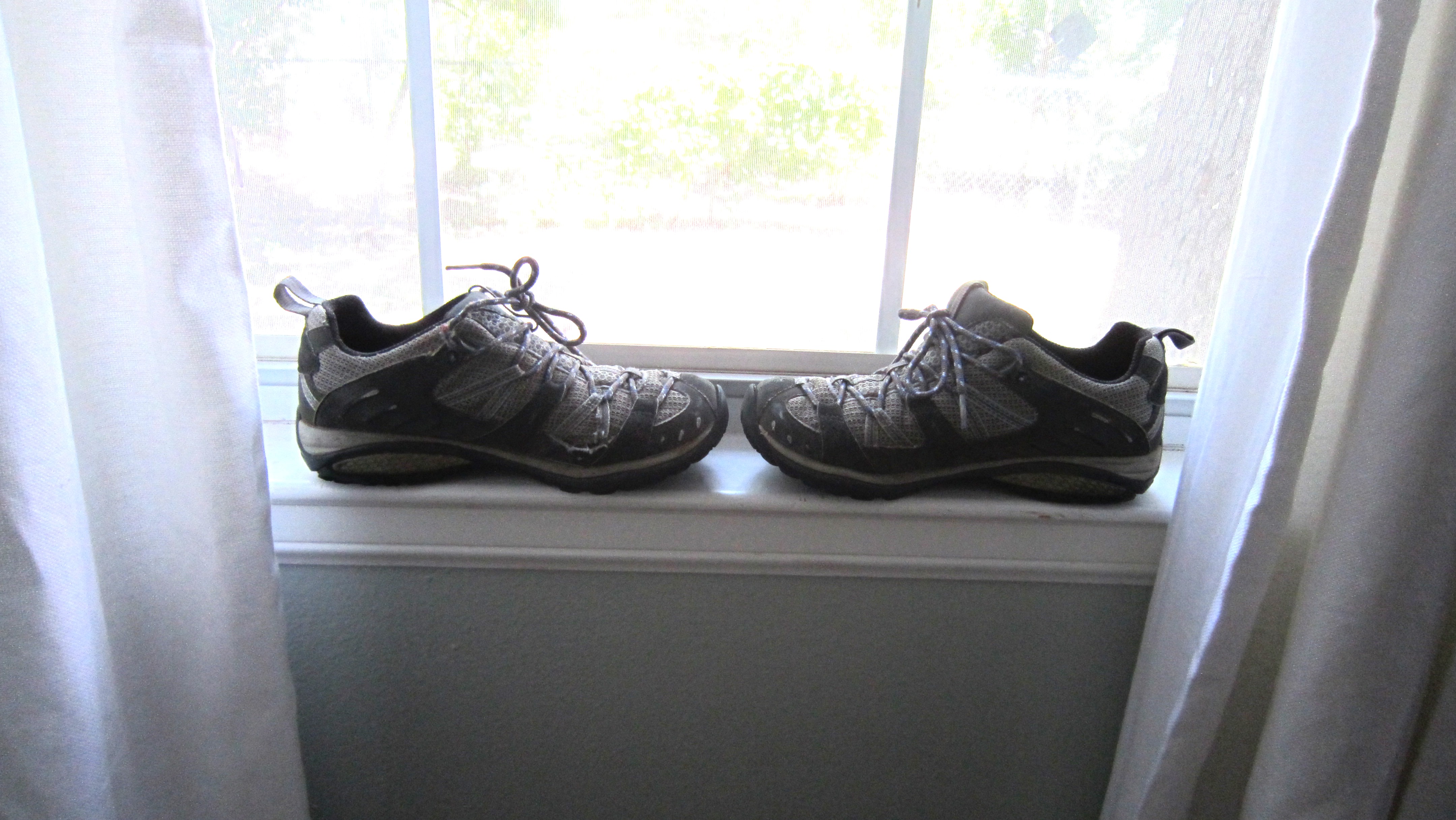 Great All Purpose Outdoor Shoes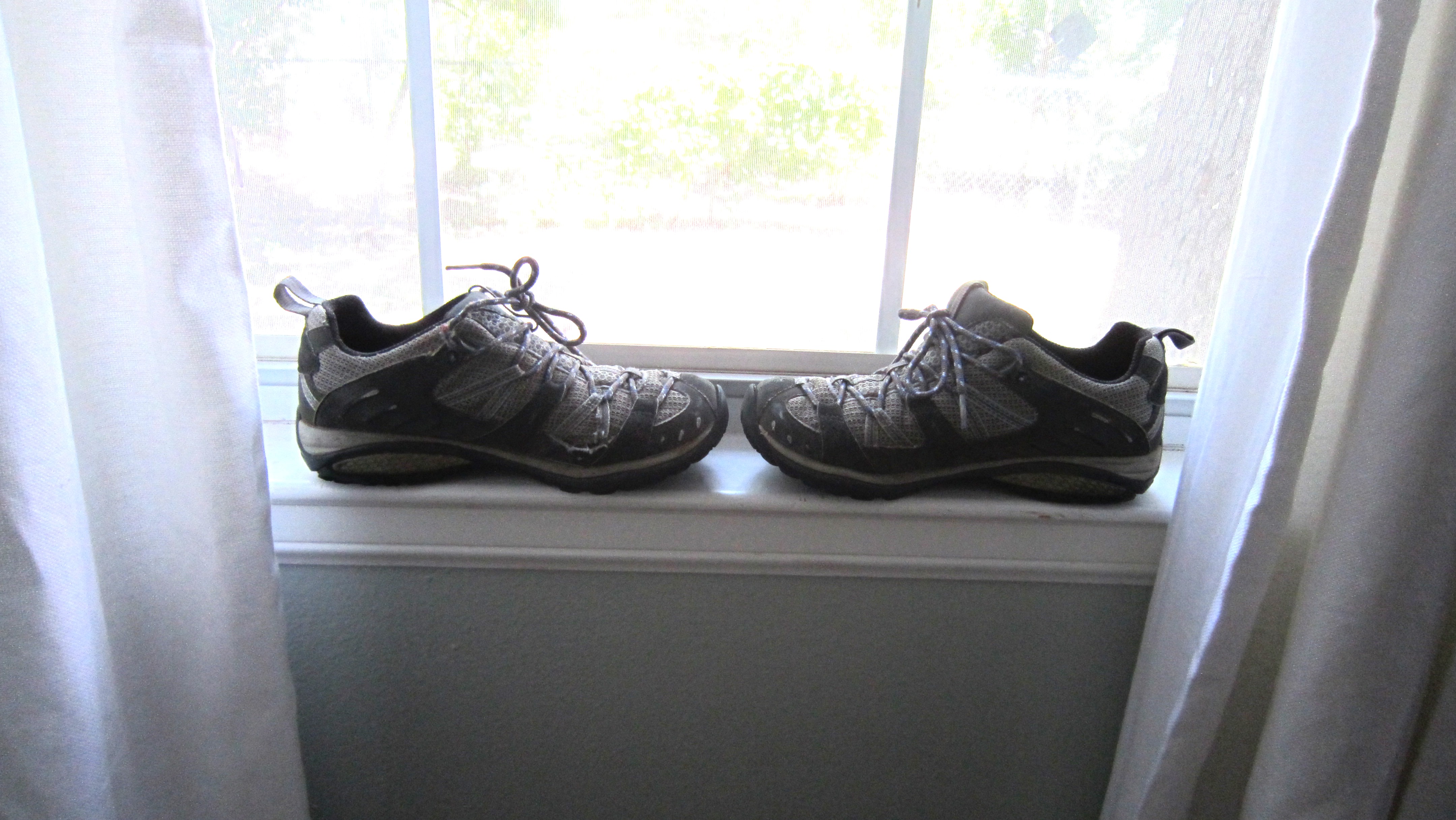 If you just want one shoe to get you everywhere, this is your shoe.
These are Siren Sport trail shoes by Merrell. I've field tested them extensively and they have proven versatile and comfortable.
After college, I wore them on my month-long European adventure.  They held up as I walked, biked, trained, and hiked through five countries.  I hiked in the Alps in these and they were with me in Italy when I ogled at the statue of David.
The week after I returned from Europe, I jetted off to Banff National Park in the Canadian Rockies with my family. I wore these up and down mountains and still wasn't tired of them!  After wearing a shoe for such a long period of time, you would think they would have become uncomfortable. Not so.
Additionally, they kept my feet dry.
Because of all of these positive experiences, they are my #1 pick for an all purpose outdoorsy shoe.  They can be found at just about any outdoors store or online at discount retailers such as Campmor, Sierra Trading Post, Moosejaw, and Backcountry.  Mine are blue, but they come in  a host of different colors.
My cole haan black pumps are to days in the office like these Merrells are to hikes in the outdoors. Essential.
Not a paid advertisement. Just me sharing what I like.