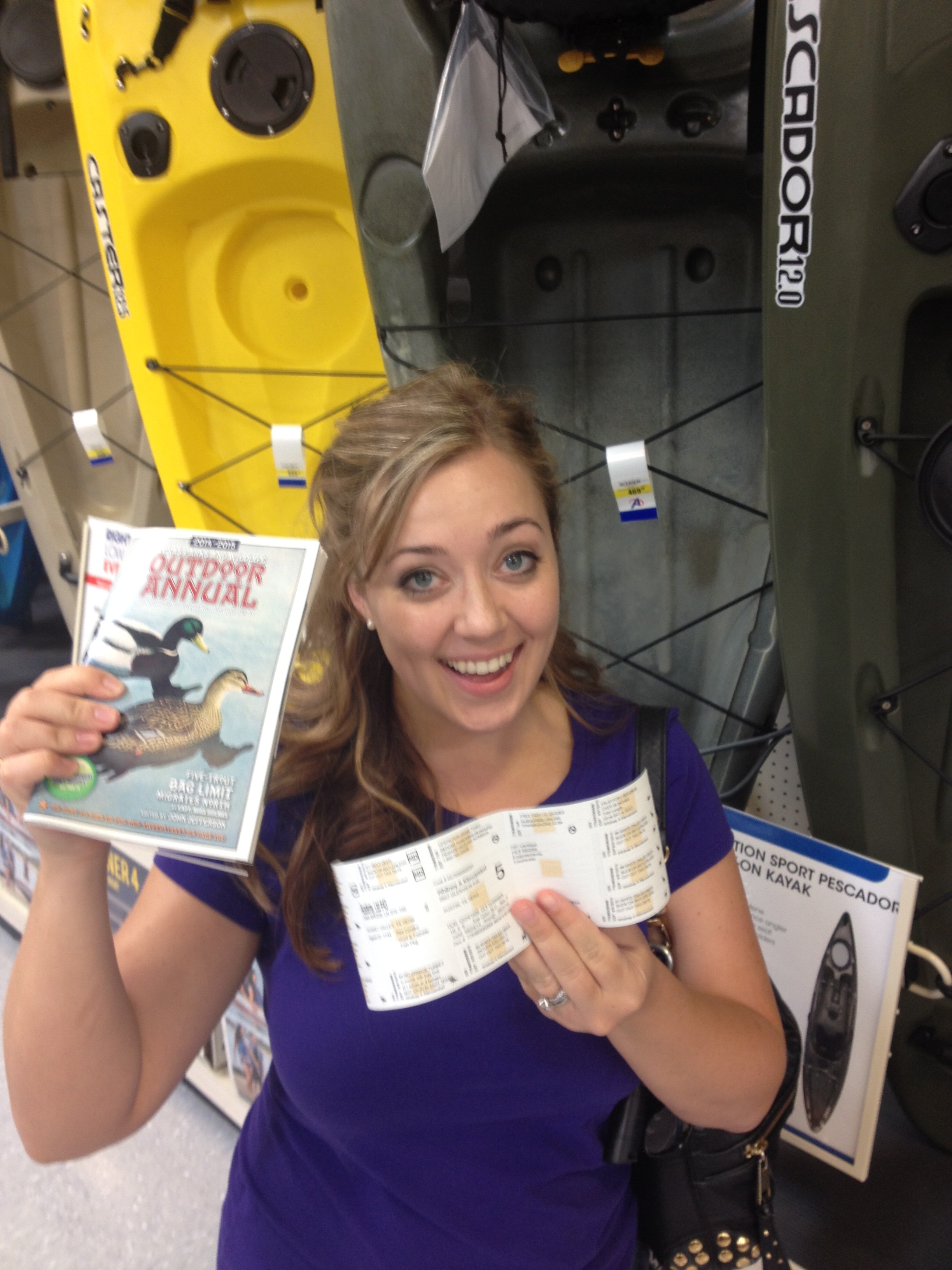 I'm loving seeing everyone's first day of school pics on Facebook! Aw, how I don't miss those days!
Around our house, no one is going back to school.  Some of us don't have any degrees left to complete, and others of us wouldn't pass admissions, but we are conducting other very important August rituals. First, renewing our hunting licenses.  August is when new licenses go on sale and new regulations are published so it's a tradition in my family every August to go to Academy or Walmart and get a new license.
You know you're from Texas when back to school shopping includes getting a new hunting and fishing license.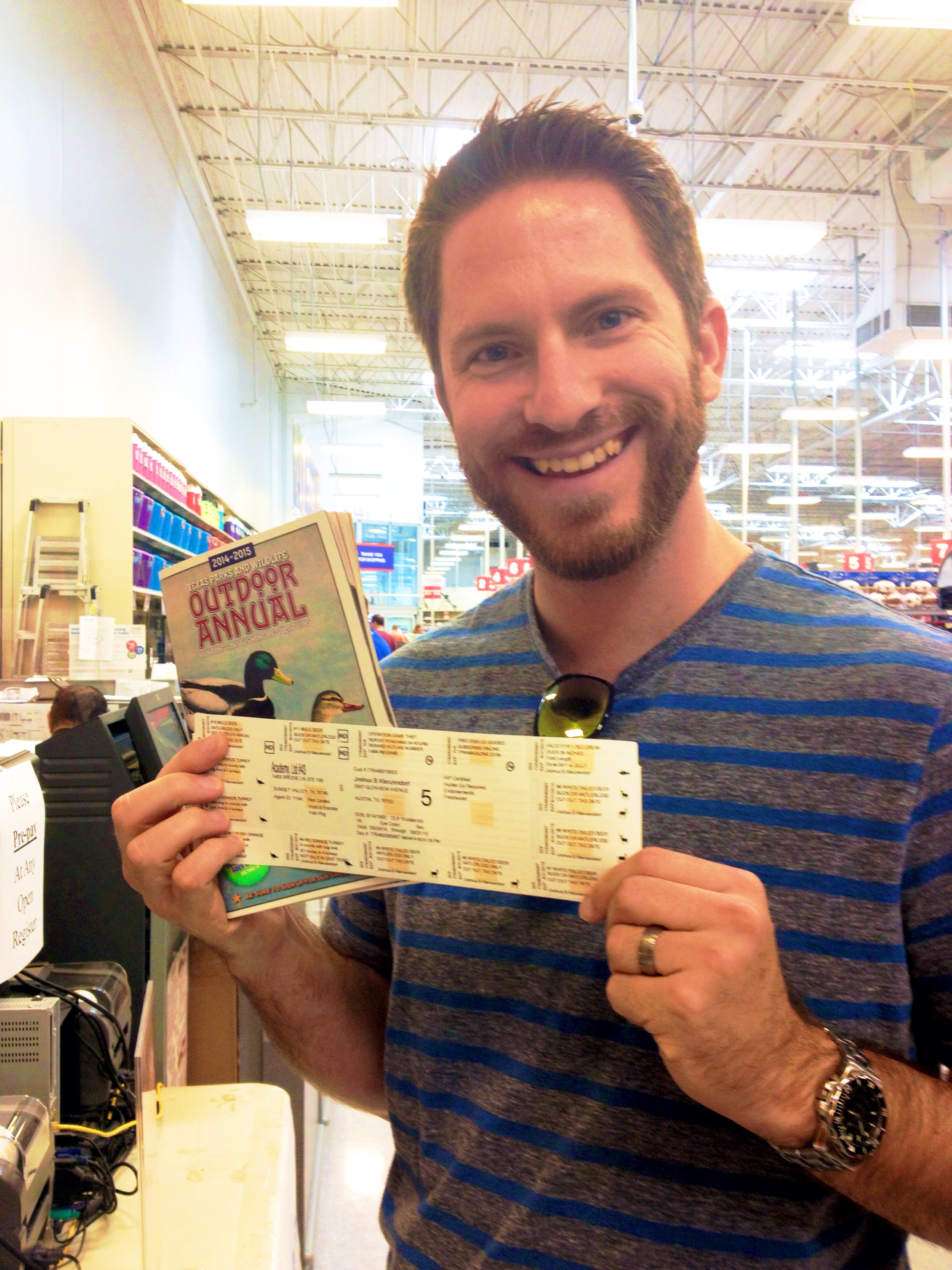 This year was particularly exciting because it was was Brandon's very first time to sign up for a hunting license.  Go Brandon!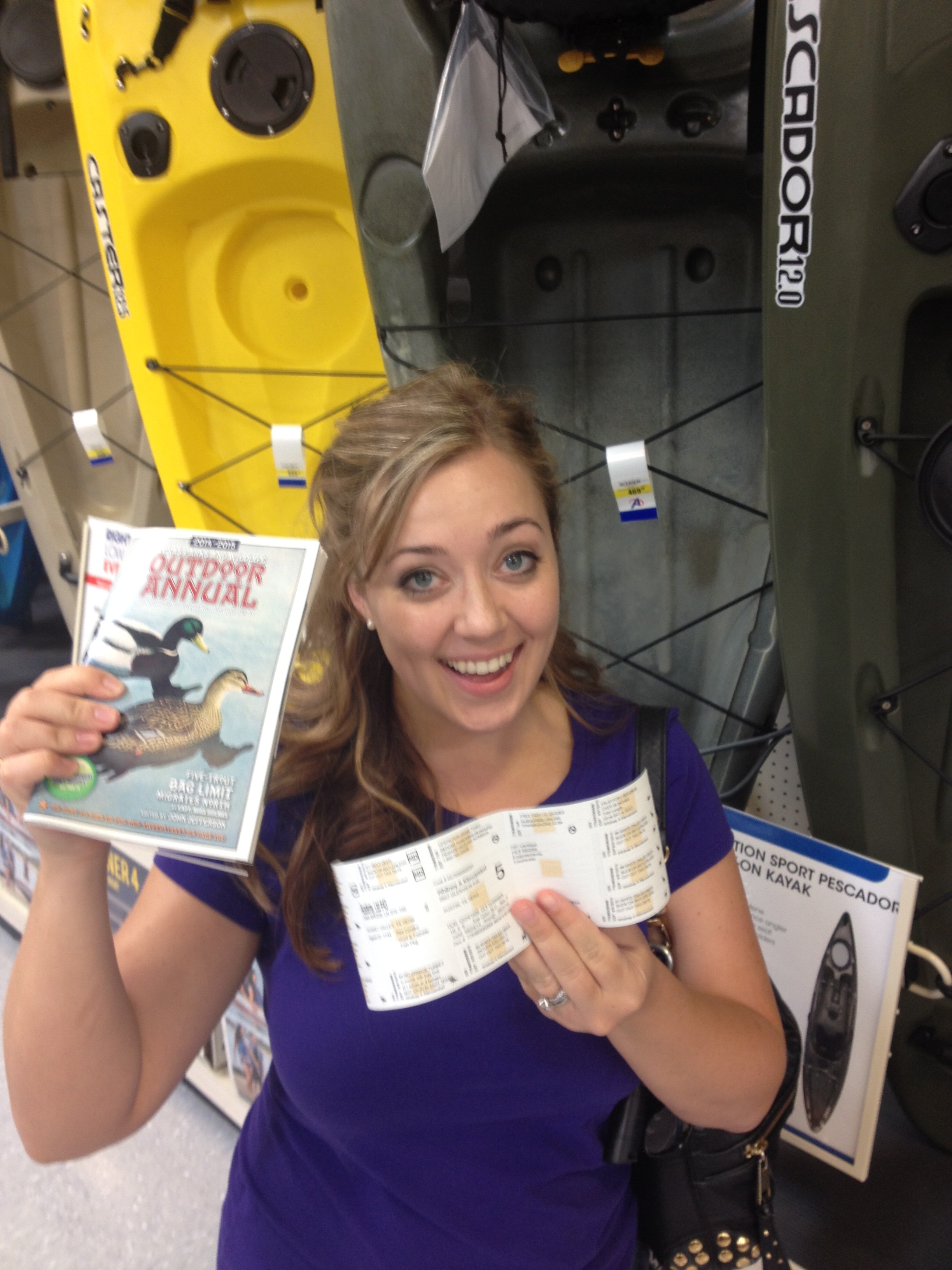 That's the Outdoor Annual I'm holding up, which outlines rules for the harvest of wild animals. (Seasons, bag limits, etc.)
Did you know–In Texas, the revenue from license sales and tax on hunting and fishing gear funds conservation of wildlife.  Wildlife population surveys that affect bag limits and habitat improvement are just a few of the things this money goes towards, which makes the purchase of new gear totally reasonable in my mind. Honey, it's for the wildlife.

My other fall preparation entailed going to Michael's and sifting through the fake foliage aisle for materials for a new wreath.  Brandon waited patiently by the cart and read political news on his phone. He's a good man.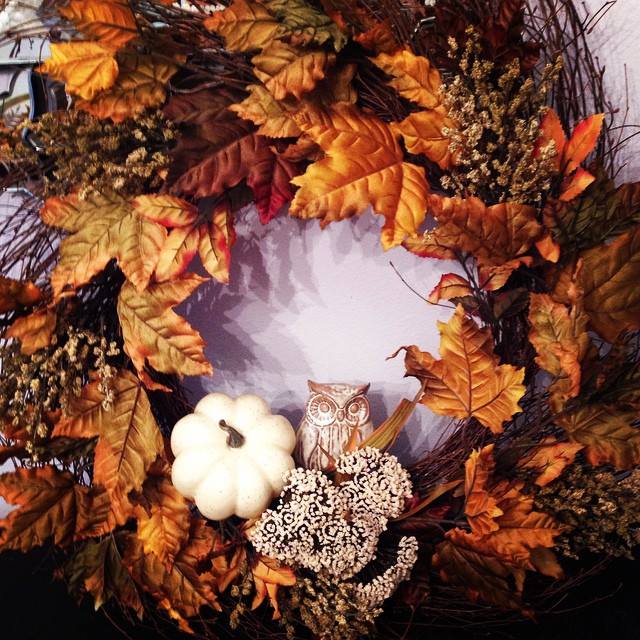 We are now ready for fall to arrive on our doorstep.  We are ready to watch Aggie football, and I'm ready for Anthropologie to come out with their new line of sweaters.
We have an exciting season ahead.
Licenses can be purchased online or at your nearest Wal Mart or Academy.  All you need is your driver's license and a form of payment.  Check out http://www.tpwd.state.tx.us/business/licenses/ for more info.