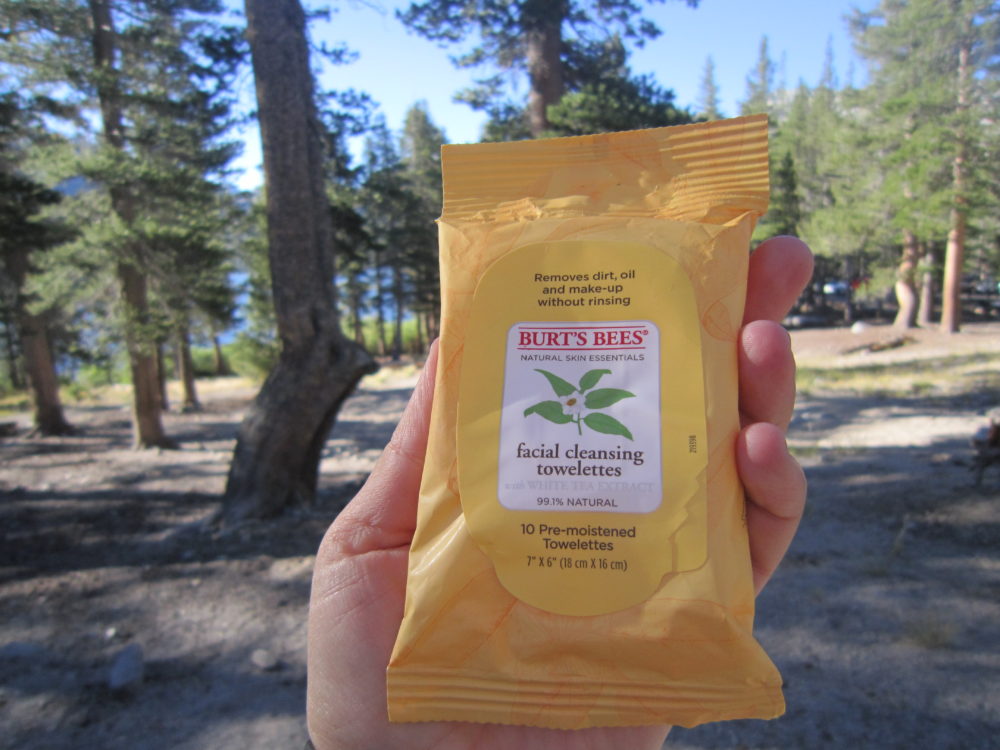 12 Beauty Products I Always Take Camping
One of the biggest misconceptions about women who like the outdoors is that we aren't the "girly type." I find that pretty amusing because most of the outdoorswomen I know wear make up on a regular basis (even if it's minimal) and are just as in to fashion as their non-outdoorsy friends. Sure, there are women who don't do those things. More power to them…I wish I looked that good naturally! But I can't seem to shake my need for looking and feeling presentable even if I'm in the middle of nowhere.
Below I've listed some tips for how to look fresh while staying in the wild outdoors. This list is created with day hikes, overnight camp outs, and backpacking in the wilderness in mind.
Let me know if you have any tips others should hear about!
Skincare
Often campsites don't have hot water, so washing your face is painfully uncomfortable. That is why I bring these fabulous Yes to Cucumber face wipes.
Yes to Cucumber Facial Towlettes
With these I can clean my face in my tent without having to go to the campsite bathroom or fetch water from the creek when backpacking. Plus after a long day of wearing sunscreen, it's nice to freshen up with these when we get back to the campsite.
Also, you don't have to pack an extra towel to dry your face, which makes life easier!
This is a great time to use tinted moisturizer, since you won't necessarily be going the full-on foundation route but will want some color. I love Oil of Olay because it has built in SPF.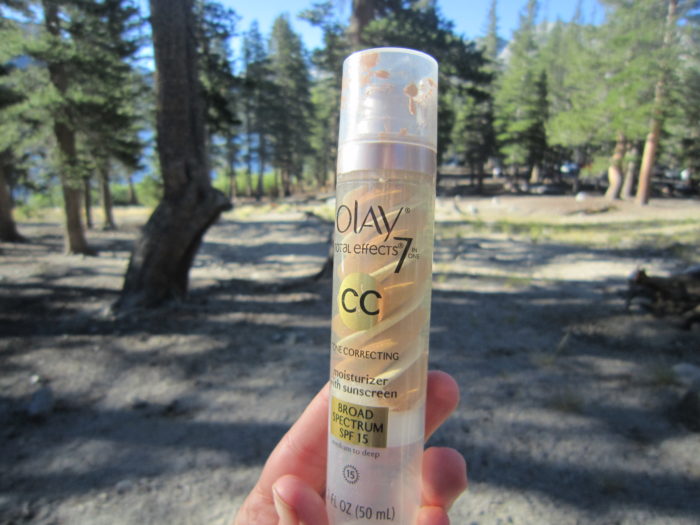 Oil of Olay Total Effects Tone Correcting Moisturizer
Unless you're camping somewhere humid (and if so, bless your heart) your skin is going to get drier than it does in the city. I definitely recommend bringing a small bottle of lotion.

Not only is air in the wilderness often dry but it's often windy, and Vaseline is my favorite for protecting your lips from the elements.
Burt's Bees Tinted Lip Balm
This is natural looking color I love!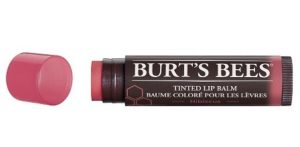 Make Up
The first thing I would pack in your bag is your own mirror.
Urban Decay Eyeshadow Primer Potion – tinted
I'm a huge fan of this stuff and wear it every day, whether I'm doing eyeshadow or not. It makes your skin tone around your eyes look a lot more even, and it doesn't require precision, which is nice when you're doing your makeup in your tent. When I'm camping I usually just use this by itself or with a light eye shadow on top.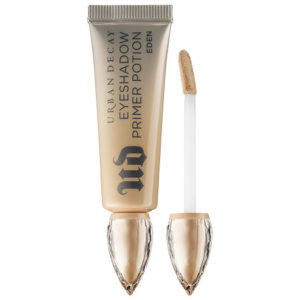 Urban Decay Eyeshadow Primer Potion
Applied evenly across your lids
Other essentials:
Eyebrow brush so your eyebrows don't look like they've spent all night in a sleeping bag! 🙂
Other Toiletries/Cosmetics to Pack
Aside from the usual toothbrush/toothpaste and other basic items I recommend packing:
Fingernail clippers
Tweezers – for removing splinters or thorns
Purell
Hand soap – there is no hand soap at most camp site restrooms
Hand towel – I would take a small hand towel that is saved exclusively for your makeup/skincare needs
Dry shampoo
I prefer to keep my time in the communal restroom to a minimum, so I do as much of this regime as possible at my camp site.
One note: if you're traveling in bear country these items all need to go in your bear canister. Bears are attracted to the oil and scent in these products.
Hope this helps you feel a tad more glamorous on your next camp out! These products are also great for day hikes. Enjoy!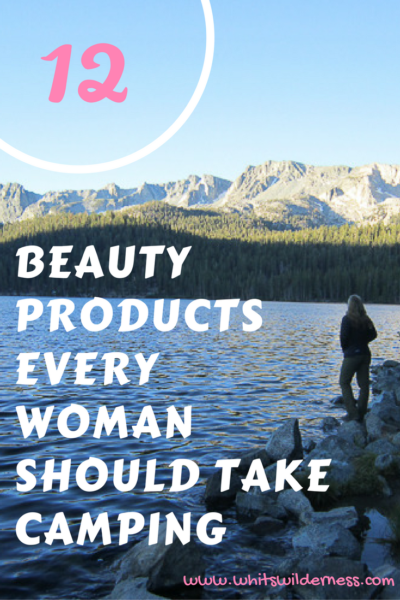 Affiliate links used
Save
Save
Save
Save
Save