Christmas is just around the corner!! You won't see me complaining. I love Christmas and everything about it, especially the spirit of generosity that accompanies the season. I know it's only October, but I'm rolling out my gift guides over the coming weeks so you all can have time to shop, drop hints, and get a list going.
For those of you who hunt or are shopping for those who do, here are a few camo items I think would be sweet surprises for any girl hunter on Christmas day.
1. Prois Archtach Down Jacket
Perfect for: January/February hunts in Texas, cold weather hunts abroad or in the North
The coldest part of the day is just before sunrise, and this jacket comes in very handy.
Shop: Prois Archtach Down Jacket, Prois.com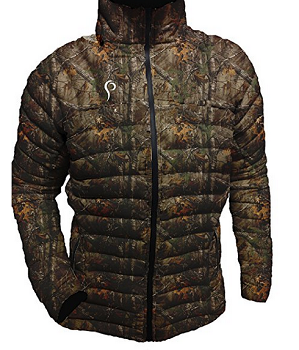 2. Nordstrom Outsider Camo Print Jacket
Perfect for: pairing with colored jeans and Chippewa Snake Boots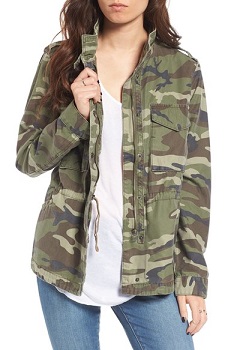 Thread & Supply Outsider Camo Jacket, Nordstrom.com
3. Prois Ultra Short Sleeve Shirt
Perfect for: Anytime in Texas, or as a layer for colder hunts abroad and up North
Love Prois. This top is just about all you need most of the year in Texas. Realtree AP camo is pictured, but it also comes in Realtree Max.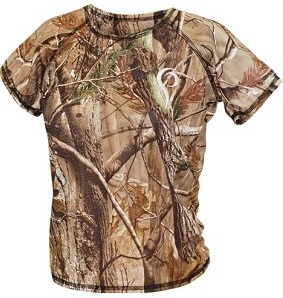 4. Under Armour Realtree Tevo Hoodie
Perfect for: dove and deer hunts, layering

Under Armour Camo Hoodie, Amazon.com
5. Under Armour Field Pant
Perfect for: all weather!
Throw these on with a tee on hot days or layer with the Archtach jacket above on cold days. This together with a simple brown or green tee like this one from Nordstrom: Caslon Melody long sleeve scoop neck tee would make a nice outfit.
Under Armor Field Pant, Amazon.com
6. HUDSON Jeans Women's Colby Ankle Moto Pant
Perfect for: a day at the ranch, the luxury hunt where you don't have to do the gutting 🙂

7. True Religion Camo Jeans
True Religion Camo Jeans, Amazon.com
8. Jon Hart Camo Bird Bag
Perfect for: shooting trap, skeet, and sporting clays, bird hunting
I have this in olive green and LOVE it, but love it more in this camo version. This print reminds me of Texas.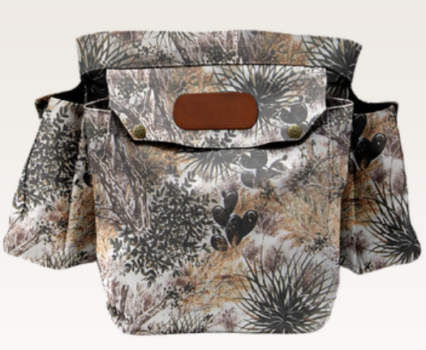 Jon Hart Camo Bird Bag, jonhartdesign.com
9. Jon Hart Camo Double Shotgun Case
Obviously, if you want to be a good gift giver, you're going to want to have this monogrammed. 🙂

Jon Hart Design Shotgun Case, jonhartdesign.com
10. Camo Monogram Yeti Decal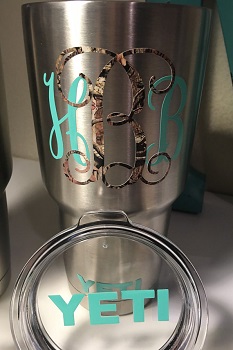 11. Monogrammed Camo Hat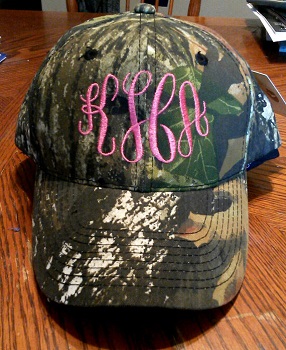 12. Camo Coffee/Water Vault
Hot coffee is essential on cold mornings in a blind. Give her something she can carry her hot coffee in that will keep it warm!

WaterVault Stainless Steel Water Bottle, Amazon.com
Stocking Stuffer: Monogrammed Keychain
If you're sensing a monogram theme here you may be onto something, but I can't help it. This would make the perfect stocking stuffer.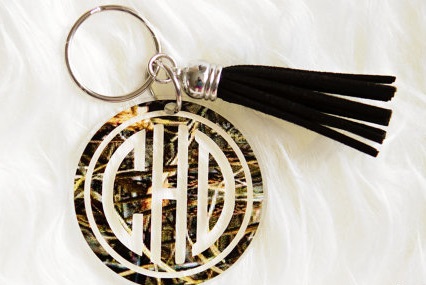 Affiiate Links Used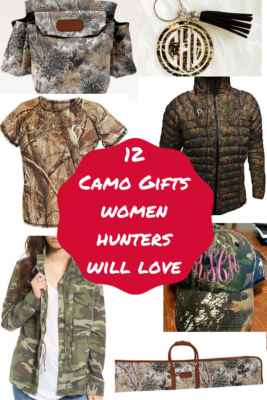 Jon Save
Save
Save
Save
Save
Save
Save
Save