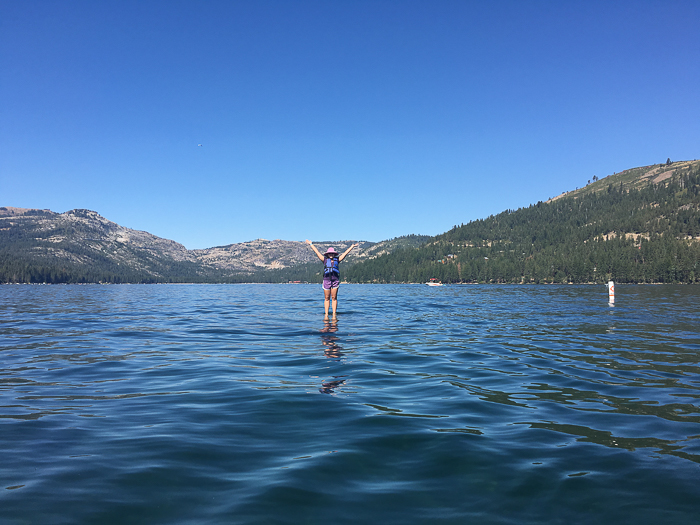 Best of 2016
,
California
,
California
,
Clean Restrooms
,
Hiking
,
Hiking Guidance
,
Kayaking
,
Kayaking Stories
,
Locations
,
My Life
,
Other Adventures
,
The Girl's Complete Guide
,
Truckee
9 Reasons to Make Truckee, CA Your Next Summer Vacation
This summer after our big backpacking excursion, my family spent a few days in Truckee, California, a cute mountain town near Lake Tahoe. After sleeping on the hard ground for days on the trail, it was a treat to sleep on a mattress and have internet! I also fell in love with this town for other reasons, which I'll talk about here. This is the PERFECT vacation spot for a family so I hope you enjoy!
I know many of my readers are looking for places where their family can enjoy the outdoors while not having to forego all of life's little luxuries. We want wifi, comfortable accommodations, and plenty to do, and we want it all for an affordable price. Nowadays most vacations require you to plan months if not years in advance, and once you get to your destination, it's often crowded and full of tourists. I don't know about you, but planning years in advance ain't always my cup of tea.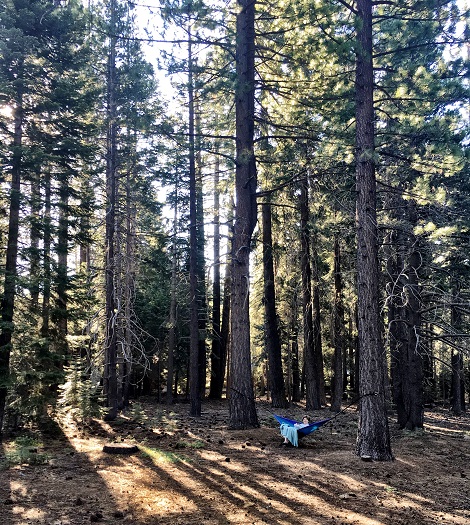 But this is.

Even though Truckee is near Lake Tahoe, and even though it is beautiful, it is neither crowded nor touristy. Truckee has wide roads that are free from traffic and potholes. There is plenty of parking and no lines to get in anywhere. We did not make a single plan or reservation before we got there and still were able to do what we wanted! All without bribing a sole. Oh, did I mention it's in California? So you get that cool California weather, too.
I think Truckee must be California's little secret.
How to Do Truckee
Rent a house on Tahoe Signature Properties (in Tahoe Donner location). We stayed at this one and LOVED IT: Three Pines Cabin…we will definitely be coming back.
Be sure to rent a house that includes Tahoe Donner recreation membership cards if you can. (It will say in the description.) This is not required to use the amenities I describe below but

strongly recommended

.
Utilize the Tahoe Donner Association recreational facilities. (See below.)
Fly into Reno and rent a car. It's a 35-40 minute drive to Truckee.
4+ days recommended
Go to the Trout Creek Recreation Center the day you get in and pick up their activity guide for the latest info on what's going on in the area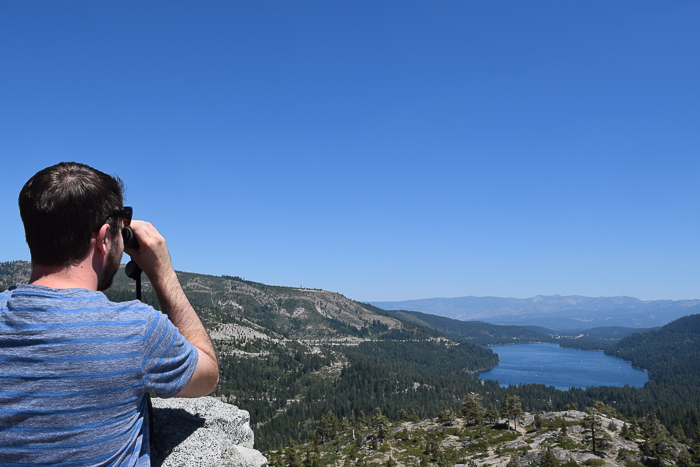 What You'll Love
1. Swim, kayak, fish, sunbathe, and boat on Donner Lake
The central feature of the Truckee area is Donner Lake. While not as large as nearby Lake Tahoe, Donner is a 5 minute drive from town and much more intimate. You can rent kayaks at the Tahoe Donner Marina Beach Club, or you can walk your dog, picnic, or swim at the parks around the edge. If you get on-the-ball early enough in the day, you can commandeer one of the docks for picnicking and sunbathing, and THAT looks like the way to spend the day.
The Beach Club Marina's guided kayaking tours are also rumored to be fun.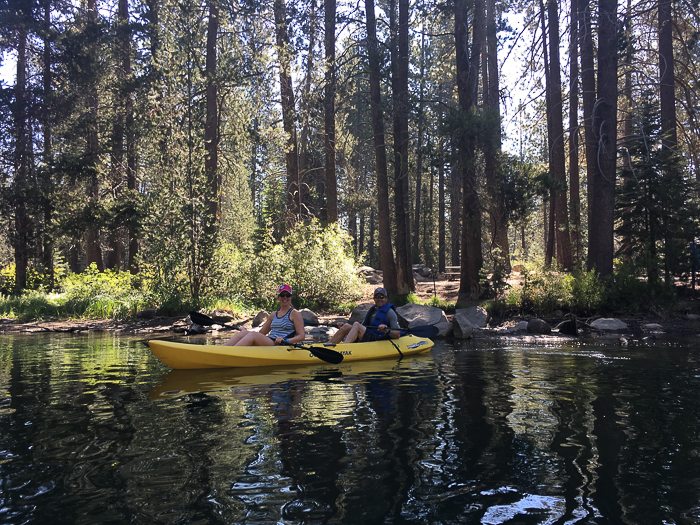 Donner Lake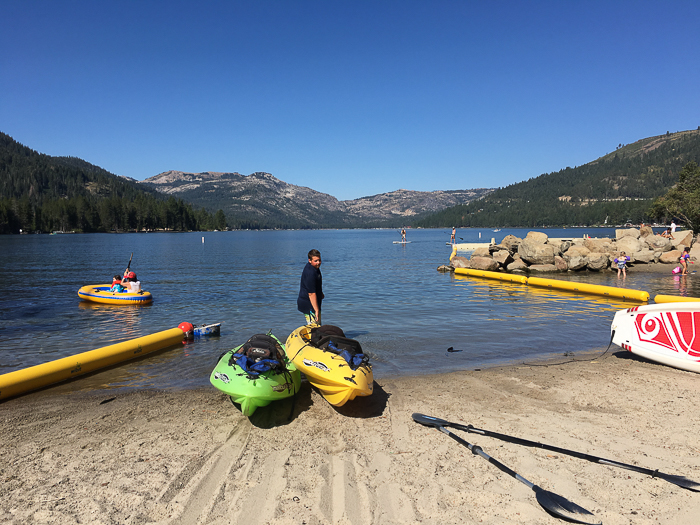 Our kayaks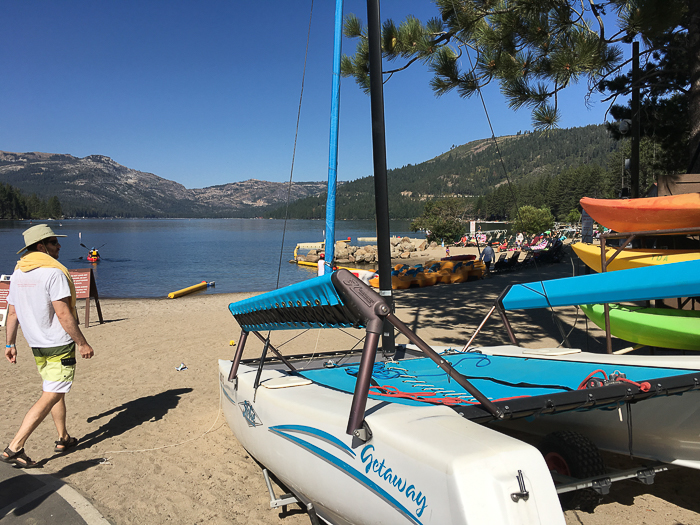 A stud in a hat!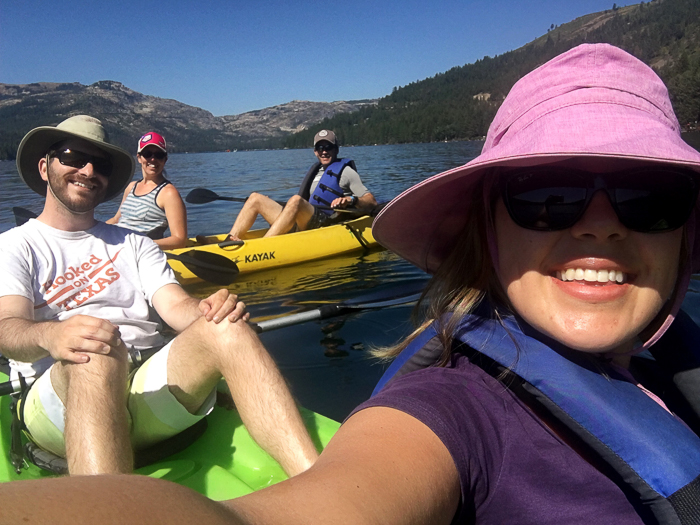 the crew
2. Hike a nearby trail or keep up your exercise regime at Trout Creek Recreation Center
Work out by day, pizza by night, am I right? That sounds like vacation to me. Between the many trails in this area and all of the work out opportunities, you don't have to feel too guilty about stopping at The Treat Box Bakery for doughnuts or going to Full Belly Deli for lunch.
The Trout Creek Rec Center has fitness classes as well as a full gym.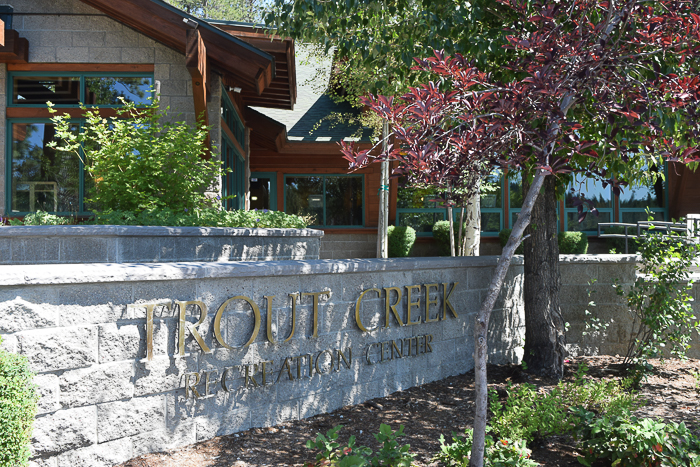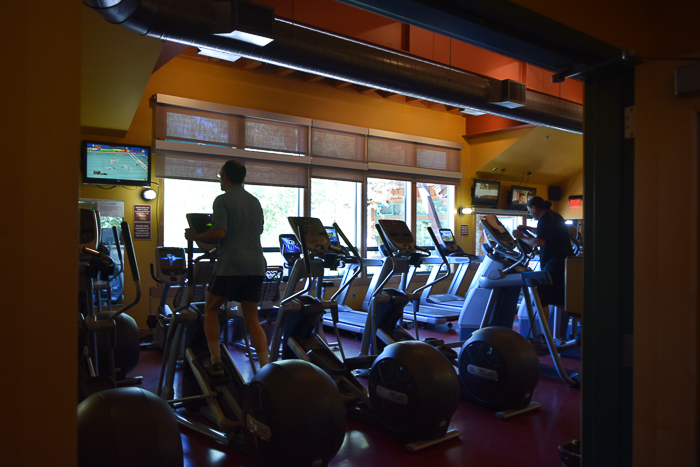 If you want to feel the burn but also get some fresh air, the trails are ample in this area. I loved the Summit Lake Trail. Between the Tahoe Donner Land Trust and the Tahoe Donner Neighborhood Association, over 7,000 acres of the surrounding landscape has been purchased and preserved for hiking and mountain biking, keeping the views pristine and opening up miles of trails for the public.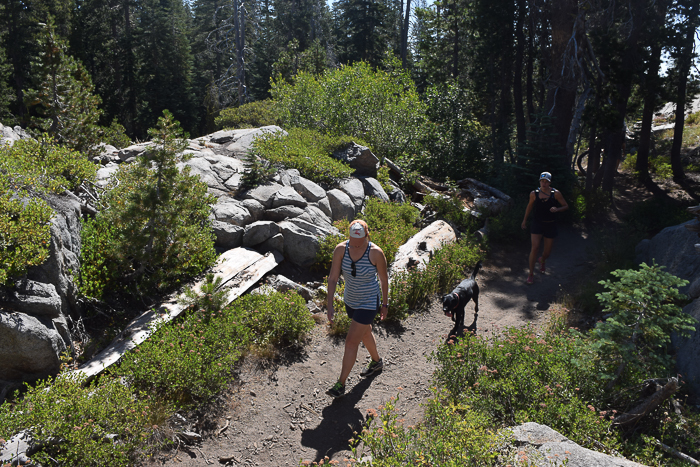 Summit Lake Trail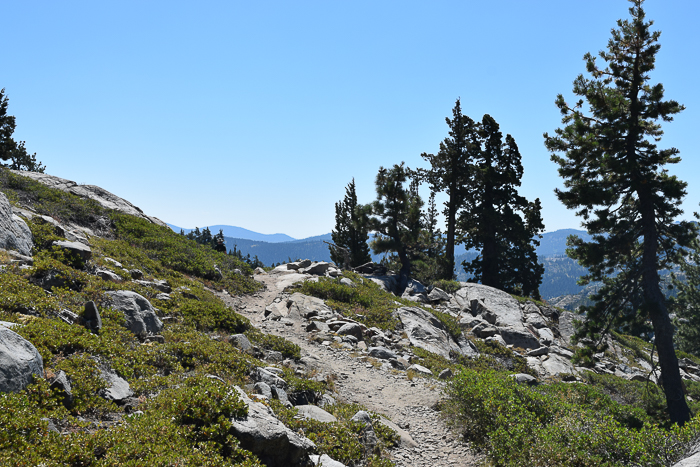 Summit Lake Trail
3. Drop your kids off for trail rides, hikes, archery lessons, and other kids camps offered in Tahoe Donner.
Your littlest ducklings can go to Kids Camp at the Trout Creek Rec Center playroom.
The kids camps might be the only thing you need to reserve in advance. See the Tahoe Donner website closer to summertime for details. Here's a brief overview of what is offered:
Equestrian Center: trail rides, horsemanship lessons, pony rides
Golf Course: Junior Golf School, Junior clinics, Glow Golf family parties
Trout Creek Recreation Center: archery clinics, kids night out, geocaching, adventure days (includes hiking, crafts, archery, and games)
Swimming: swim lessons
Beach Club Marina: water kids club, pirate treasure hunt
Day camps: 9-noon/9-2pm depending on age. Includes activities mentioned above.
Tennis center: Junior tennis program
Mountain biking: "Bike Like a Girl" bike camp,
Sailing: Junior sailing camp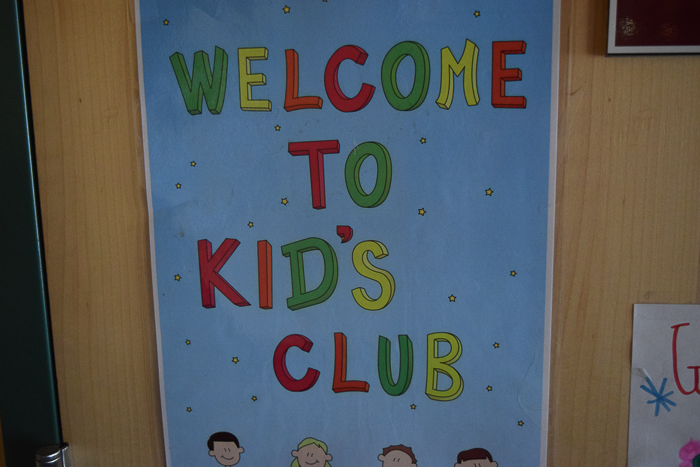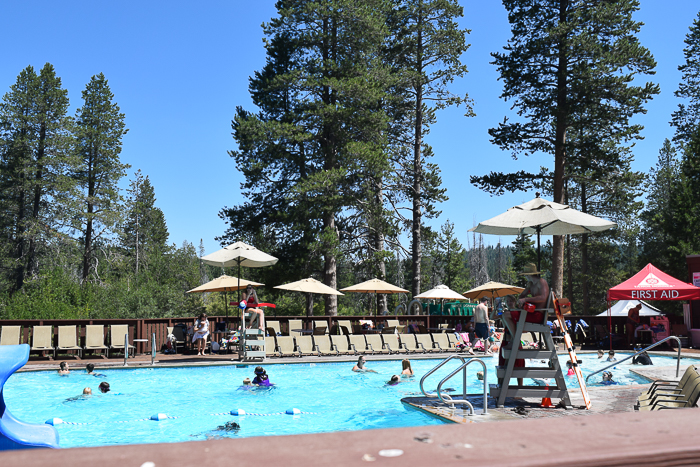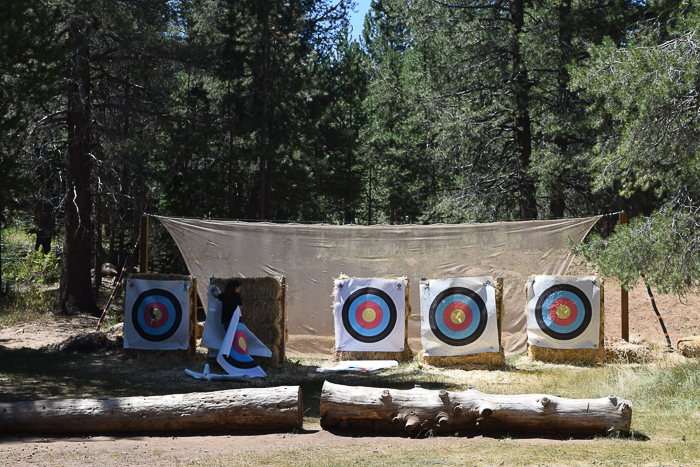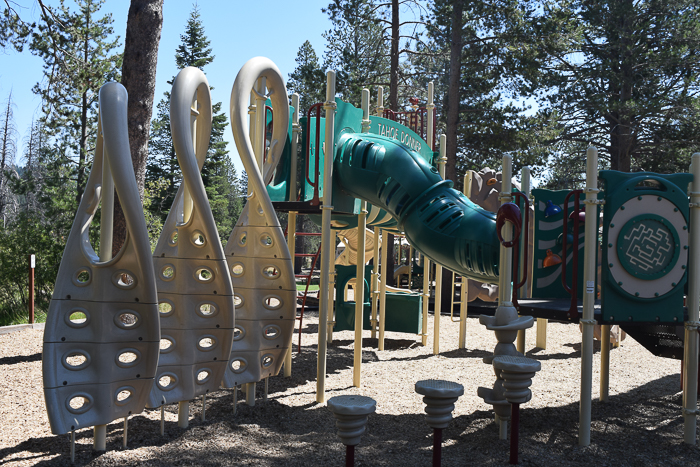 Playground at the Tennis Center
Since there are so many kid friendly activities, there are plenty of adults in the 30's and 40's age range. So….
4. Go to One of the Parties for Adults
Party time! Woo hoo! One of the fun perks of the Tahoe Donner facilities is the parties they throw for adults. They take place at the various facilities, and include everything from barbecues to tennis round robins. One of the most appealing to me was a bratwurst and tennis round robin party (two of my favorite things in life combined). I also saw a Cowgirls and Cocktails party that looked fun, a Pancakes and Ponies party (this one included kids obviously but hey, where's the adult version?!), trivia night, family movie night, and a private Euer Valley dinner….just to name a few events from this summer!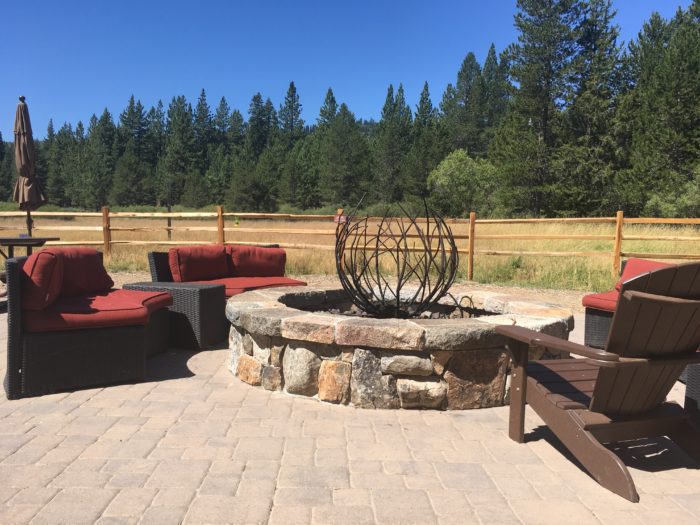 Fire ring at the equestrian center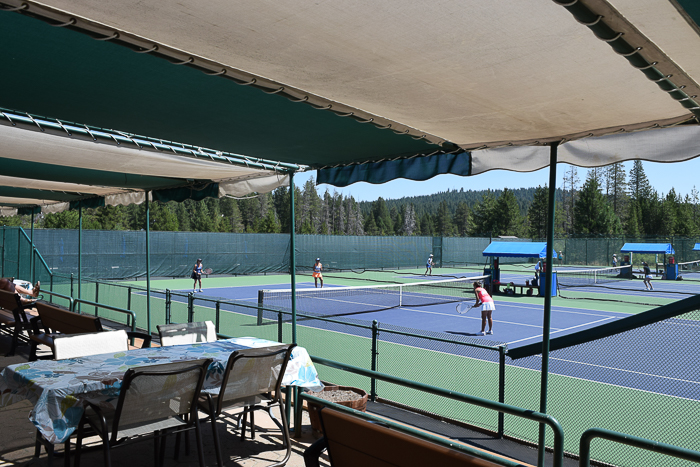 Tennis center
5. Don't Miss Truckee Thursdays Downtown
The charming downtown is blocked off every Thursday night in the summer for a street festival. You can buy lobster rolls, fresh bread, jewelry, art, ever-important coffee mugs, and plenty of strange hippie dippie things if you so desire. Food trucks line up and the boutiques are open late. There's usually a band and at the very least a street act. It's people watching at it's finest.
(PS. Everyone in Truckee is fit and dressed in outdoor gear. I guess that's what happens when you mountain bike all day.)
*Park at the Trout Creek Recreation Center and take the free shuttle, as downtown is just about the only place in Truckee with limited parking.*
6. Truckee's Gorgeous Golf Course
The best part of golfing is the courses you get to play on, am I right? This one is beautiful.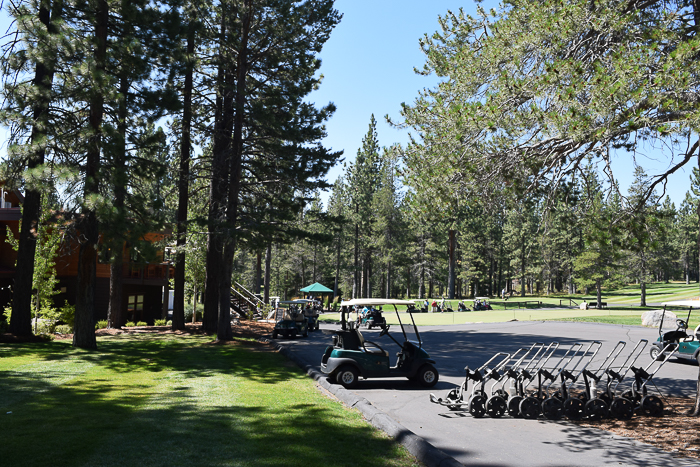 There's a putting green and driving range right by the Lodge restaurant, and we had a fun afternoon eating and putting. (I get more excited about golf when food is involved.)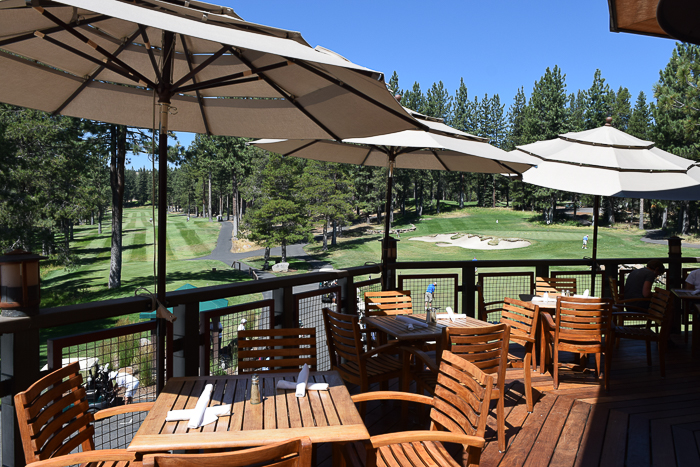 View of golf course from The Lodge restaurant
On that note…
7. Dinner at the Lodge is a must!
This place has a chic and romantic vibe at night. Get a patio table if the weather's nice! We sat on the patio and gorged ourselves on the delicious food…I can't remember what we ate, it was one big delicious blur, but I remember being incredibly happy with it.
8. The view from Donner Pass
Outside of town is Donner Pass, which can be accessed by car. The views up here are awesome and not to be missed!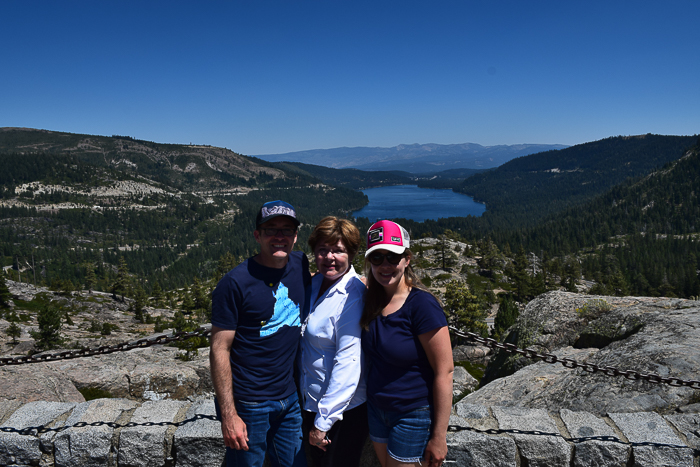 Justin, mom, and me at Donner Pass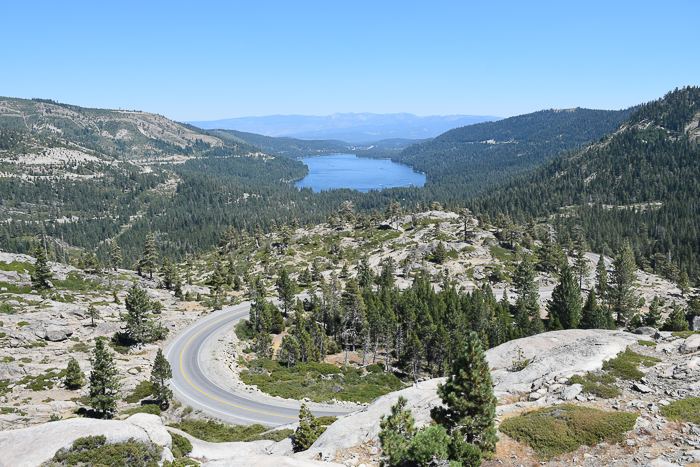 Donner Lake
(After my backpacking trip I was all for whatever we could see by car. 🙂 )
9. Lake Tahoe is right nextdoor
You MUST drive by Lake Tahoe on your trip! Tahoe is such an incredible sight. It's immense, and the fact that it is naturally formed (i.e. not formed by a dam) makes it a true wonder. 900 feet deep, pure glacial blue…so lovely. I've heard the boat rides offered there are fun, but the place that will be on my list next time is this Scandinavian Castle built on the shore of Lake Tahoe in the 1920's era by a woman named Lora Knight.
Other Things to Know about Truckee
I said it above but it deserves another mention: Full Belly Deli is where it's AT!
You might want to stop in Big Truck hat shop and get a hat…it's kind of the uniform around these parts. (Conveniently next door to Full Belly Deli.)
Tahoe National Forest is nearby and stunning
I hope you have the chance to see Truckee one day and enjoy it as much as I have! Who knows, it could be a family tradition in the making.
A few last parting images from our trip…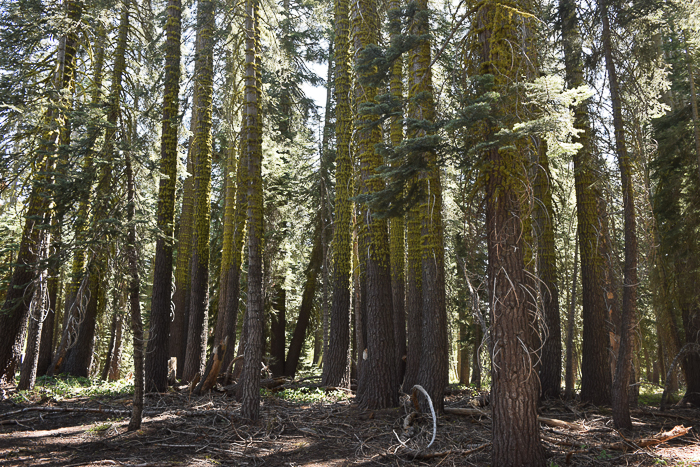 Tahoe National Forest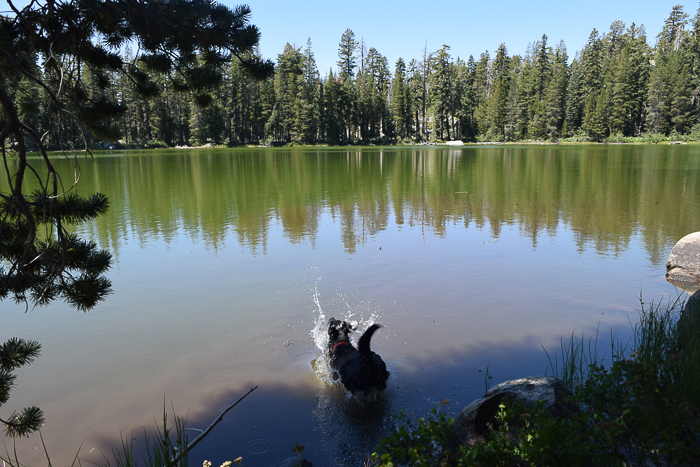 This lake has been sent to the lab for testing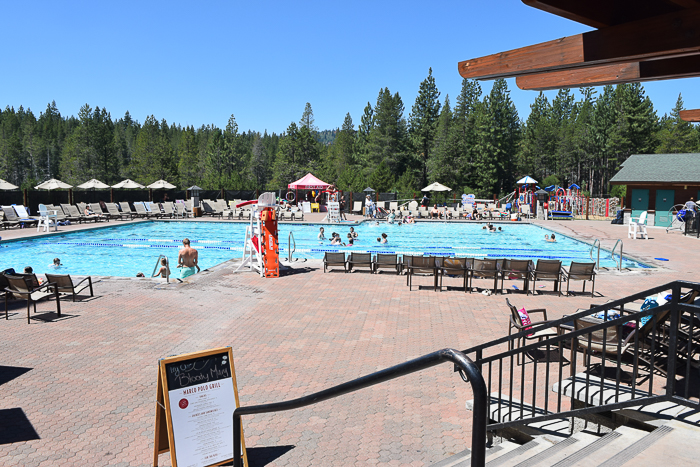 Swimming at Trout Creek Recreation center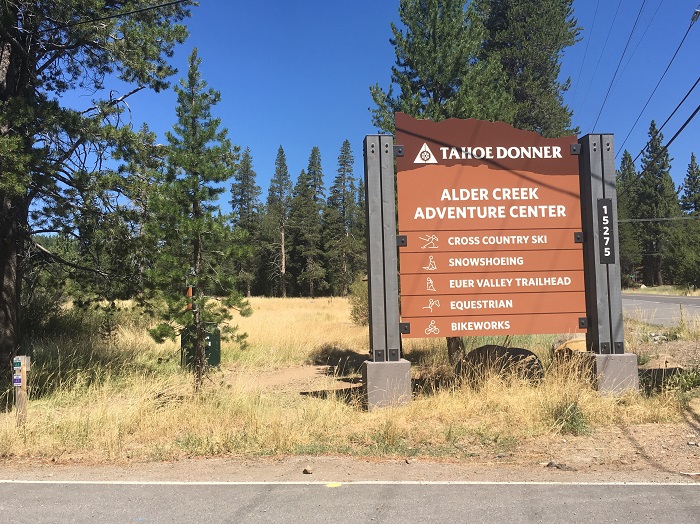 Equestrian center and its many offerings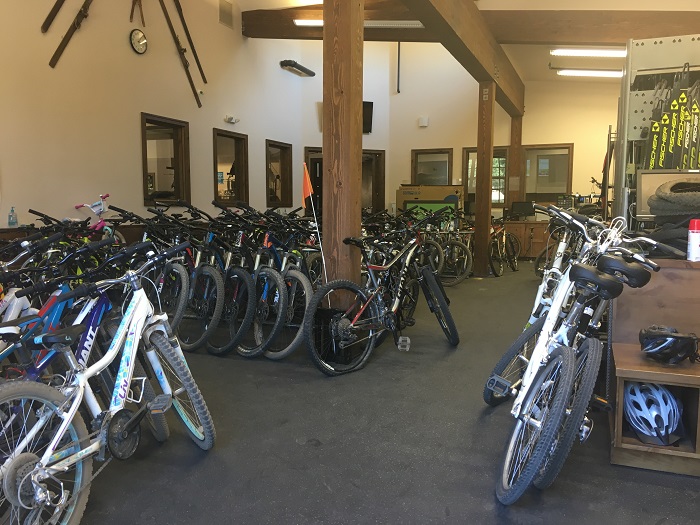 Mountain bikes for rent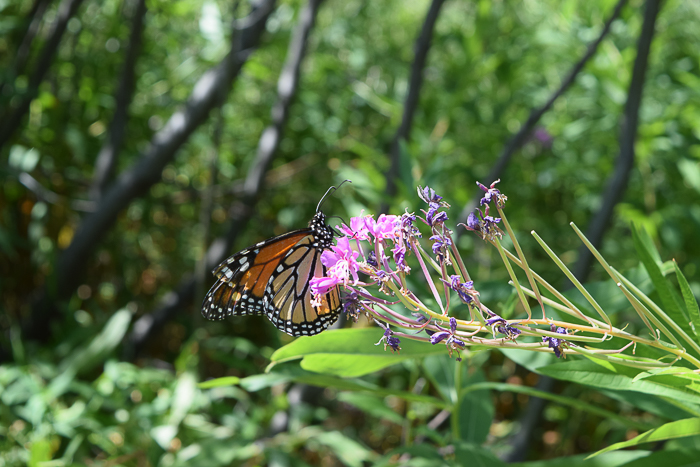 Monarch butterfly sippin' on some pollen on Summit Lake Trail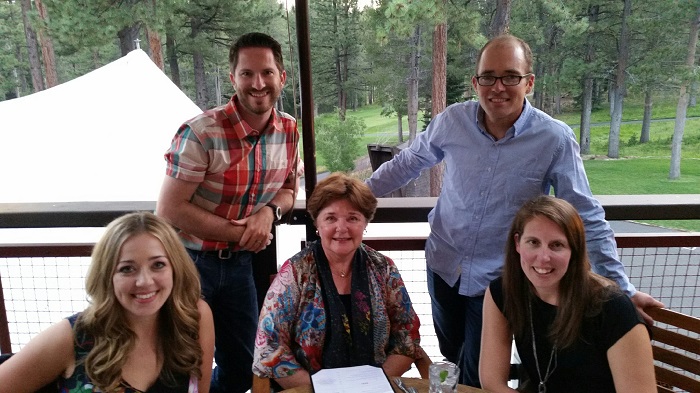 Mi familia…very happy
Save
Save