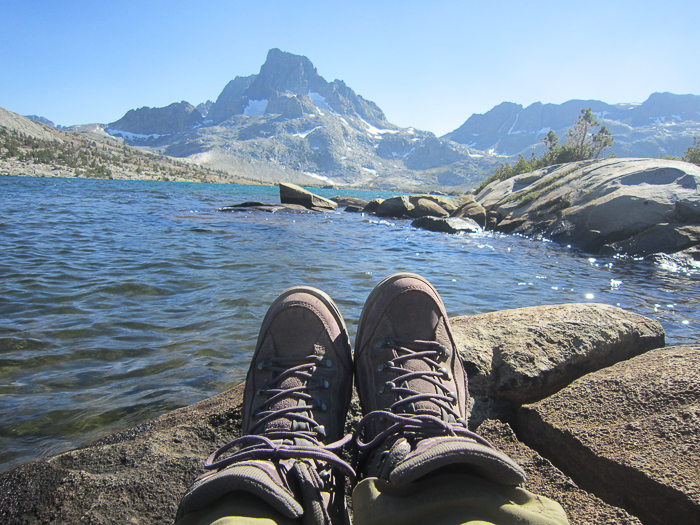 101 The Basics
,
Backpacking
,
Backpacking Gear
,
Day Hiking
,
Glamping
,
Glamping Gear
,
Hiking
,
Hiking Gear
,
My Favorite Trail in the Sierra
,
The Girl's Complete Guide
,
Wardrobe Staples
3 Hiking Shoes Perfect for Girl Hikers
SHOES. One of my favorite topics. (And literature, world affairs, and politics, of course.) One of the most common questions I get from girls who hike is what hiking shoes I recommend. The world of outdoor shoes is vast, and it's hard to tell online or after 15 minutes in a store what will be comfortable over miles and miles of trail.
But this list is pretty bulletproof. I have tested these shoes and feel very confident recommending them to you! I own two of these and my mother owns the other, which I proceed to steal from her whenever I get the chance.
FYI my post How To Pick the Perfect Hiking Shoes is a helpful guide for sizing and selection.
Merrell Siren Sport Waterproof
Perfect for: day hikes
I love these Merrell's so very much. They've seen me through a month backpacking through Europe and a week hiking in the Canadian Rockies, and many mountain and trail adventures that followed, and I've never been uncomfortable in them. The sole is very sturdy and has lasted for ages.
Merrell Siren Sport, Amazon.com (several colors available)
Waterproof version: Merrell Siren Sport Waterproof (<– Recommended for longer hikes/backpacking trips)
Salomon Ellipse GTX
Perfect for: day hikes
This is another one of my favorites. Holly wore these here, hiking in Peru. They are waterproof.

Salomon Ellipse GTX, Amazon.com
Another great Salomon option: X Ultra 2, Amazon.com
Lowa Renegate GTX
Perfect for: longer day hikes (over 5 miles), backpacking
These are my latest favorite purchase and they come in about 99 different colors, so it was hard to choose. (But those who know me well will not be surprised to learn I ended up with purple.) They are SO comfortable, I wore them all over the eastern Sierra mountains this summer backpacking with my brother and husband. My feet couldn't have been happier, despite the long days and rocky terrain.
Lowa Renegade GTX Hiking Boot, Amazon.com
(A larger color selection can be found on their website.)
Highly recommend!!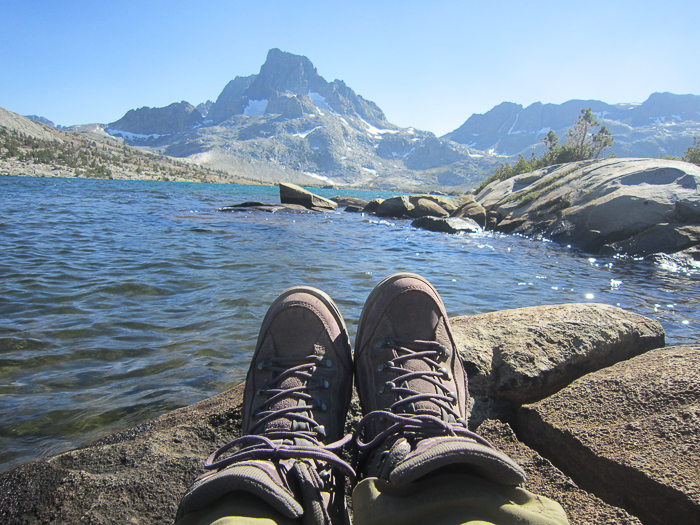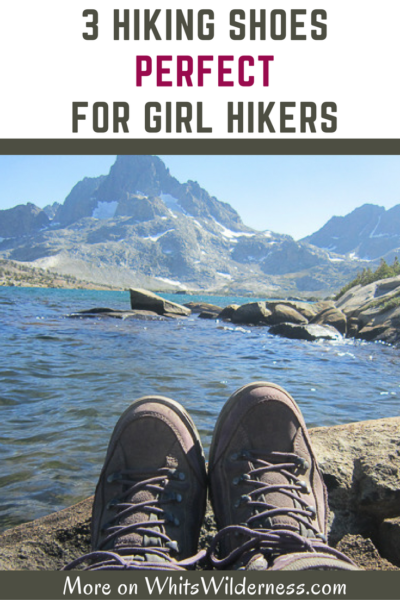 Save
Save