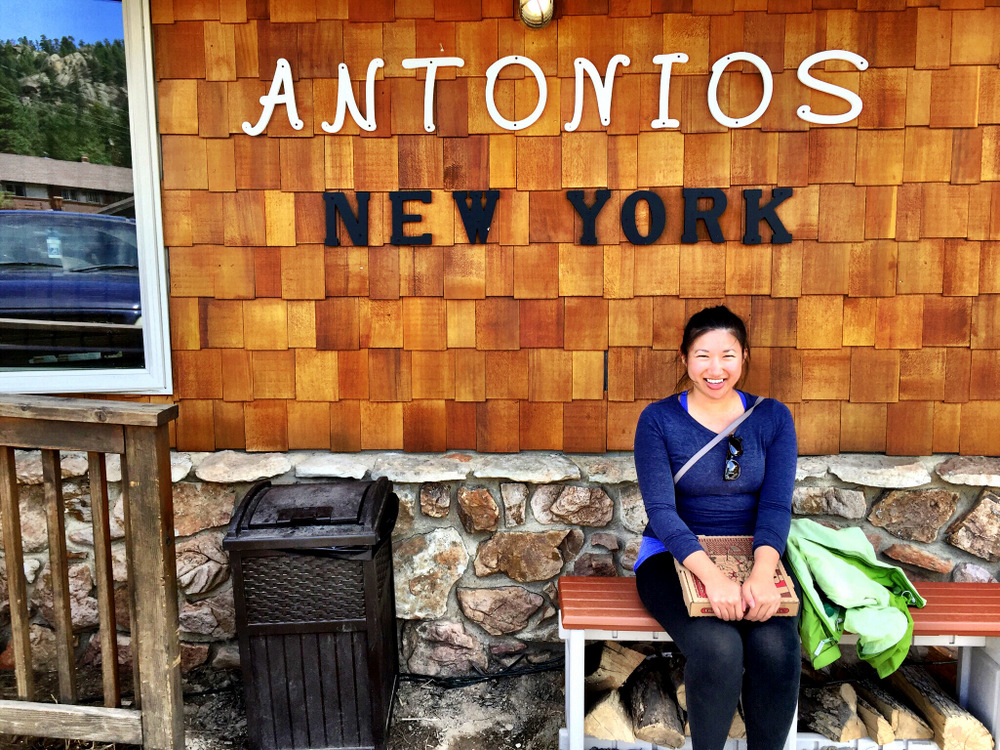 How to Explore Estes Park Like a Local
This is part of my Girl's Guide to Rocky Mountain National Park! Everything you need to know, from the best day hikes to the best places to eat. Check out all my posts by clicking here.
---
Unless you're backpacking in the woods your entire trip, you're going to need to know where to dine and shop while visiting Rocky Mountain National Park! And trust me…between town and the park there is plenty to keep you busy.
Here's some guidance. If we've missed anything, feel free to shout it out in the comments!
Shops
Before you get to Estes Park, stop in Boulder, CO at Cedar & Hide Mercantile.
"People will want to know this store! They sell homegoods, candles, blankets, cutting boards, accessories, jewelry….everything." — Ha, friend of Whit's Wilderness

"It was amazing and we wanted to buy everything there." — Aaricka, friend of Whit's Wilderness
In town, walk along the main street, get ice cream, and check out the gallery, Images of Rocky Mountain National Park.
"We love simply walking along the main street with the cute shops full of local artwork and goodies.  Our favorite that we visit is Images of RMNP." — Liz Curtis, friend of Whit's Wilderness
Sites
Named after Freelan Stanley, one of Estes Park's settlers who helped turn it into a tourist destination, the Stanley Hotel is a central feature of the town of Estes Park.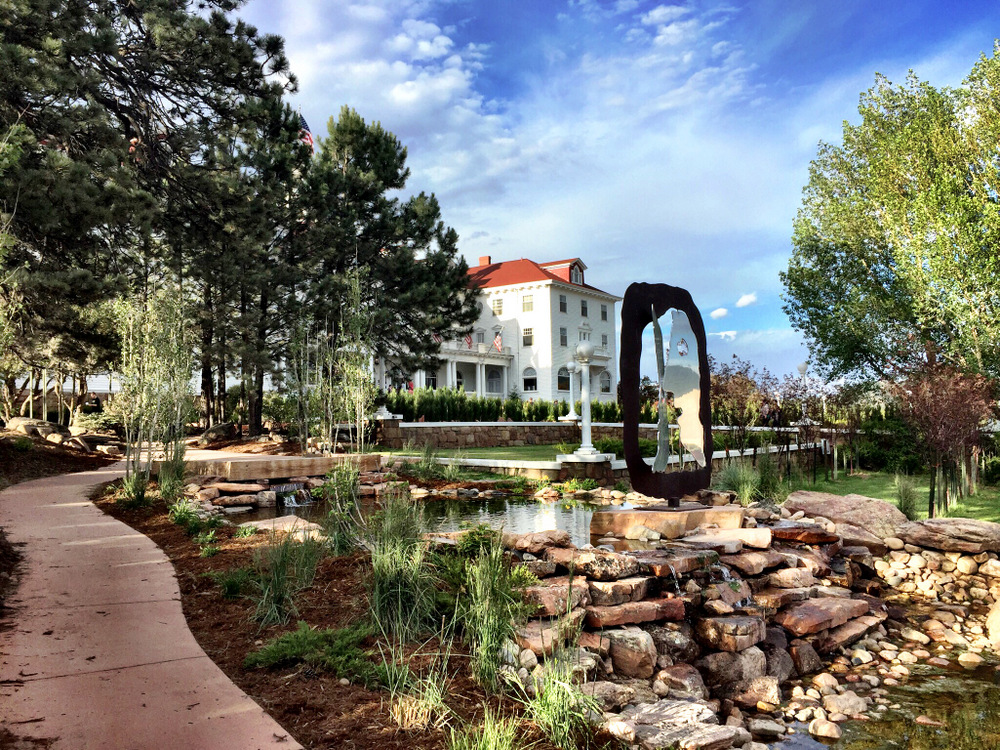 A large white building in the center of town, it is hard to miss. Make time to go enjoy s'mores on its patio.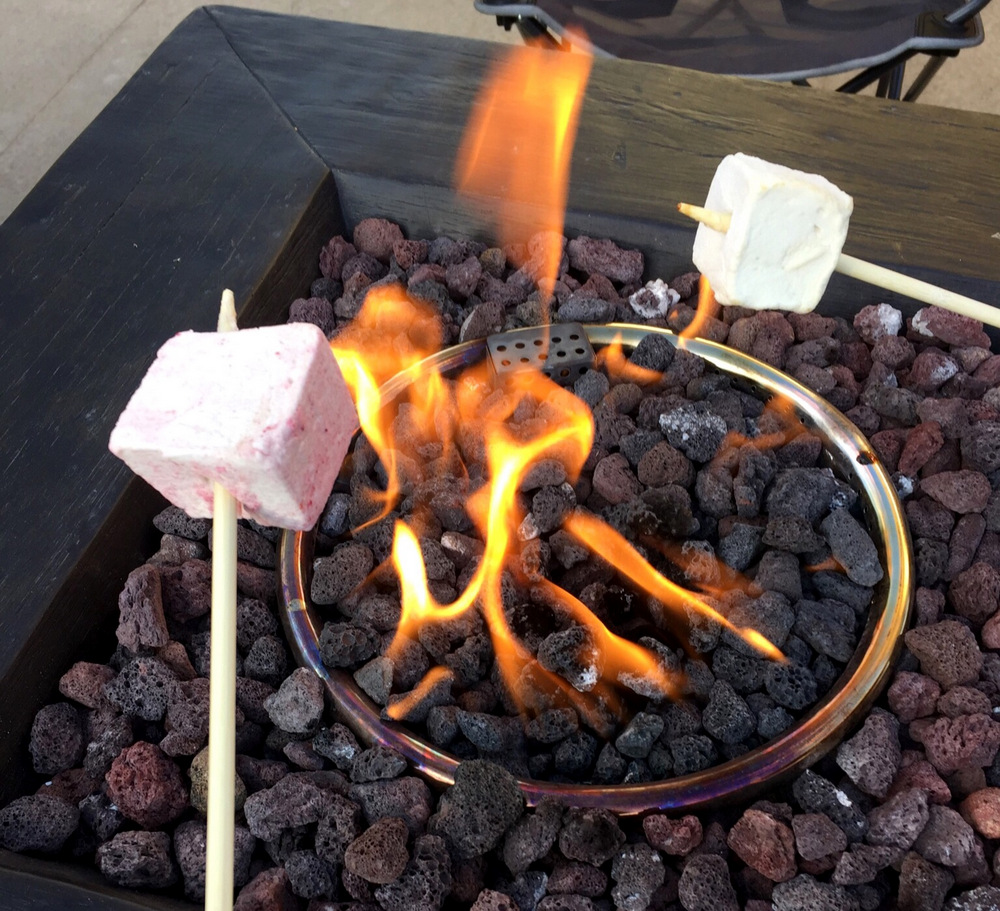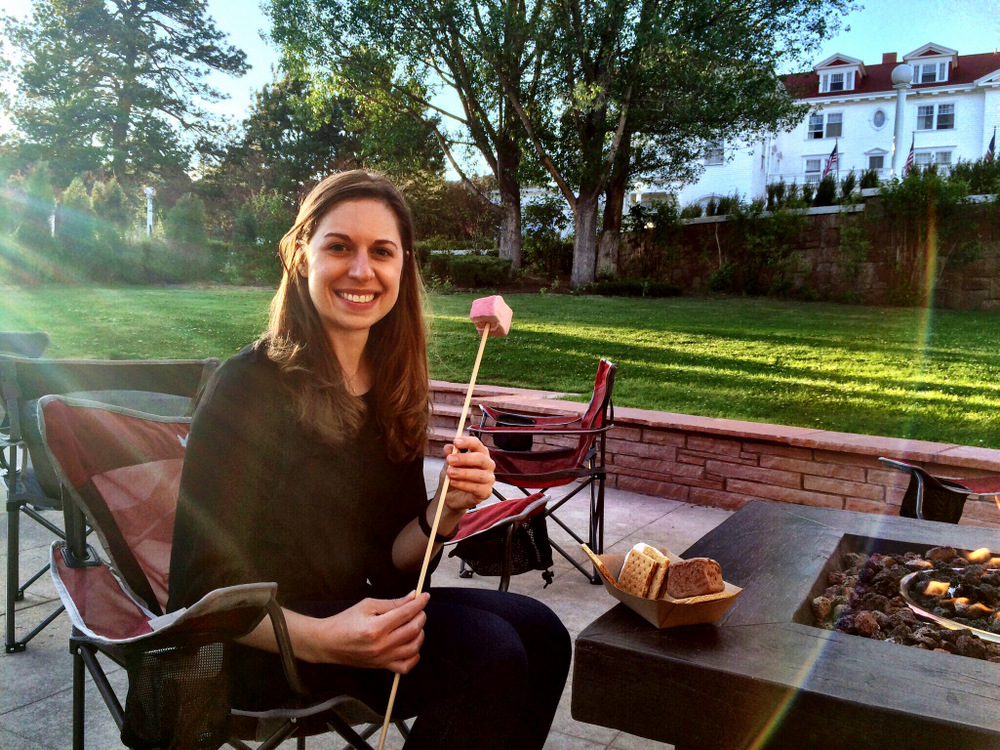 Or play corn hole on the lawn.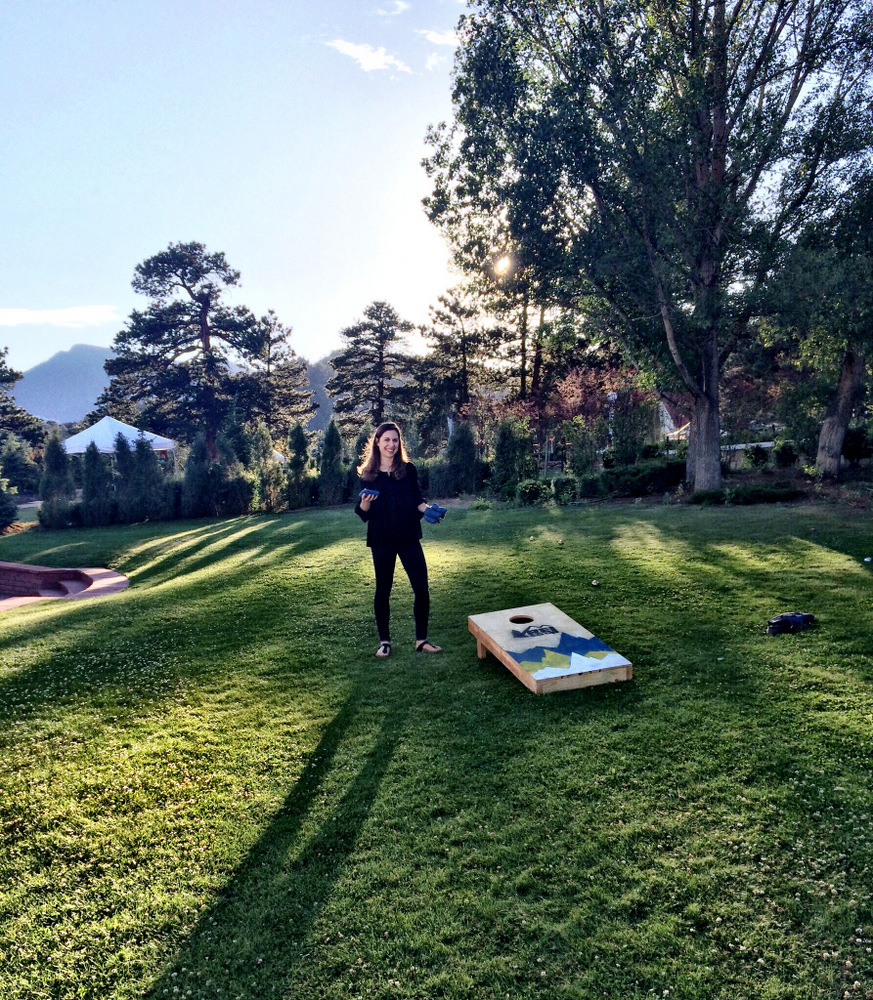 Lodging
Whit's Recommendation
This is where my family stayed growing up and it is right by the park entrance and right by a mountain stream. So many happy memories here!
Liz's Recommendation
Ha & Aaricka's Recommendation
Restaurants
Liz's Recommendations
"Food wise, if you are looking for a more intimate setting, the Dunraven Inn is a local favorite.  It's a delicious Italian place where you will be greeted with thousands of dollar bills when you walk in!  It can be fancy or casual, but make a reservation if you want to go!"
"Another favorite is the Rock Inn Mountain Tavern – more casual dining with live music every Friday, but I think it's most nights during the summer.  A lot of times it's pick-up mountain blues type bands.  The Devils on Horseback are a must as an appetizer."
Although I have never been, my parents also enjoy the Twin Owls Steakhouse.  The property is beautiful with a great view.
This pizza place is nestled on the main strip, easily missed, but easily the best pizza in town.
Glen Haven is a little town about 20 minutes outside of Estes Park.  The General store in this tiny town has wonderful cinnamon rolls that are some of Stephen's all-time favorite!
Ha & Aaricka's Recommendations
"Himalayan Curry is on a side road, not crowded, and really good. Aaricka had elk for the first time." — Ha

"Ha had some too! It was a good place for sharing things." — Aaricka
"Antonio's Wood Fired Pizzas is very small, great after a hike. It's divvy and simple." — Ha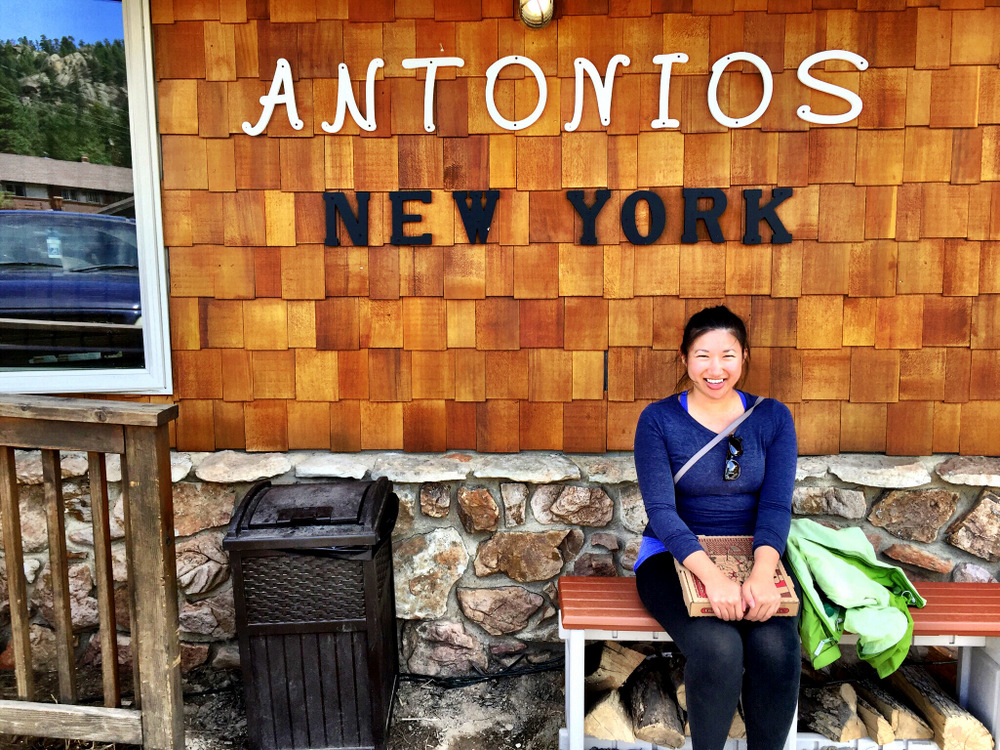 "I loved Scratch Deli & Bakery. I would suggest picking up a sandwich there and taking it with you into the park." — Aaricka
"Coffee on the Rocks was a local coffee shop we loved. The atmosphere is good. Sit by the pond and have morning coffee!" — Ha
Seasonal Events
The Highland's Scottish Festival
"This takes place in town each September.  People come from all over the country to this festival, so it can get crowded, but it's totally worth it!  In addition to hearing some awesome Celtic music and watching some impressive dancing, competitors compete in full blown jousting tournaments, hammer throws, stone putting and caber throwing (basically tossing a giant telephone pole end over end).  They also shoot off cannons into Lake Estes (don't worry – the cannon balls actually float and are retrieved).  If you choose to bust out that Scottish Kilt you've always wanted to wear, now is the time! You won't be the only one…" — Liz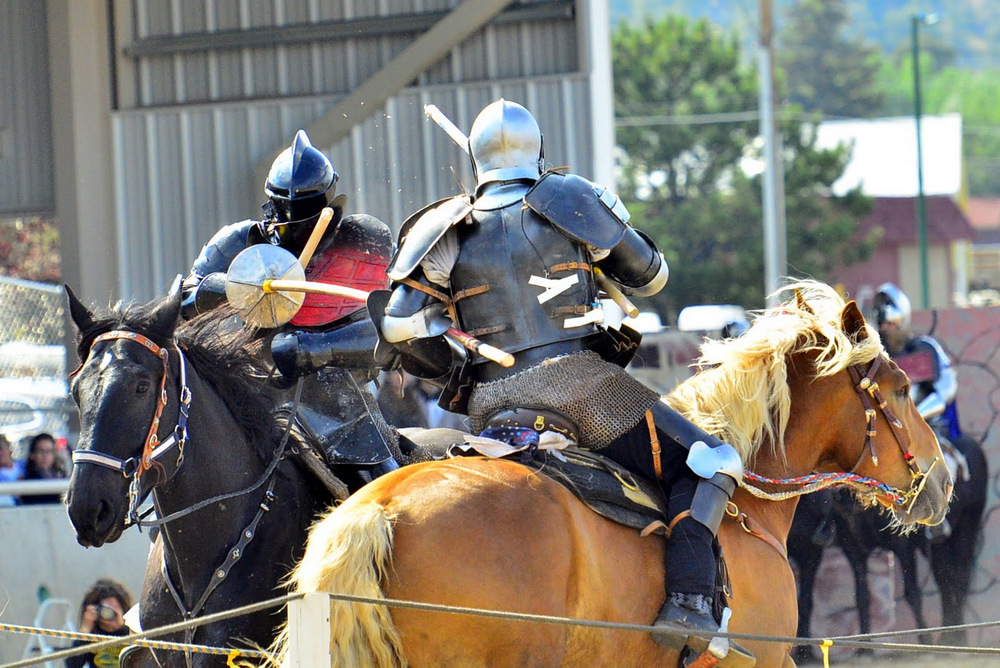 Last but not least, ice cream. I have a theory there are more ice cream shops per capita in Estes Park than there are any where else in the country. (Someone should do a study.) Nothing says "American Summer" like enjoying an ice cream cone amid the majestic Rockies…so be sure to grab a scoop! You're on vacation after all.
Moral of the story: Come to Estes Park hungry! 🙂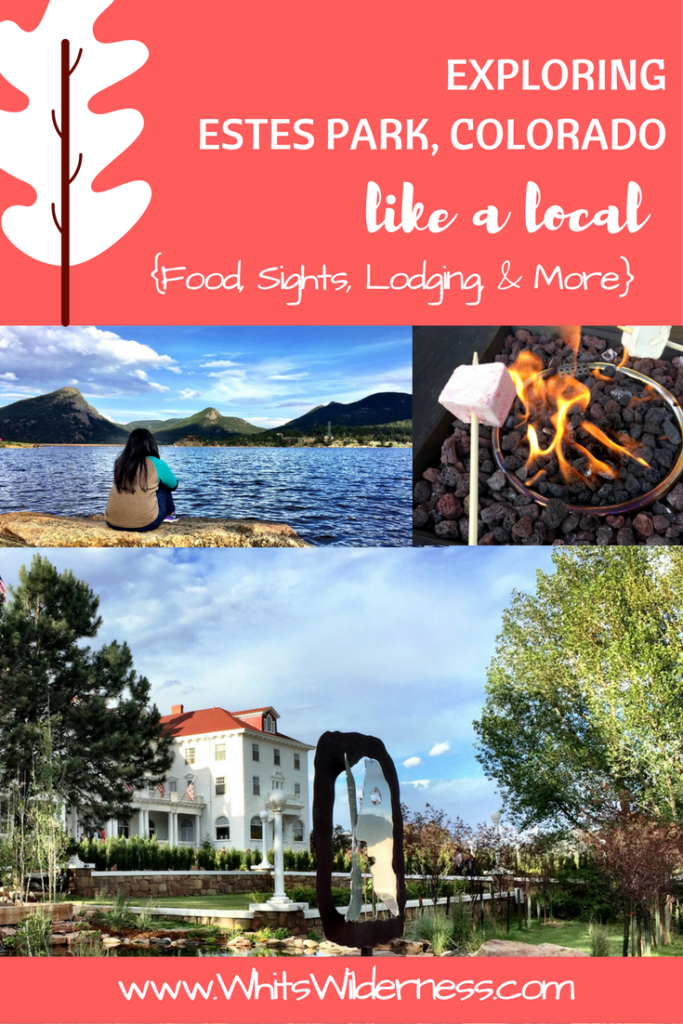 Save
Save
Save