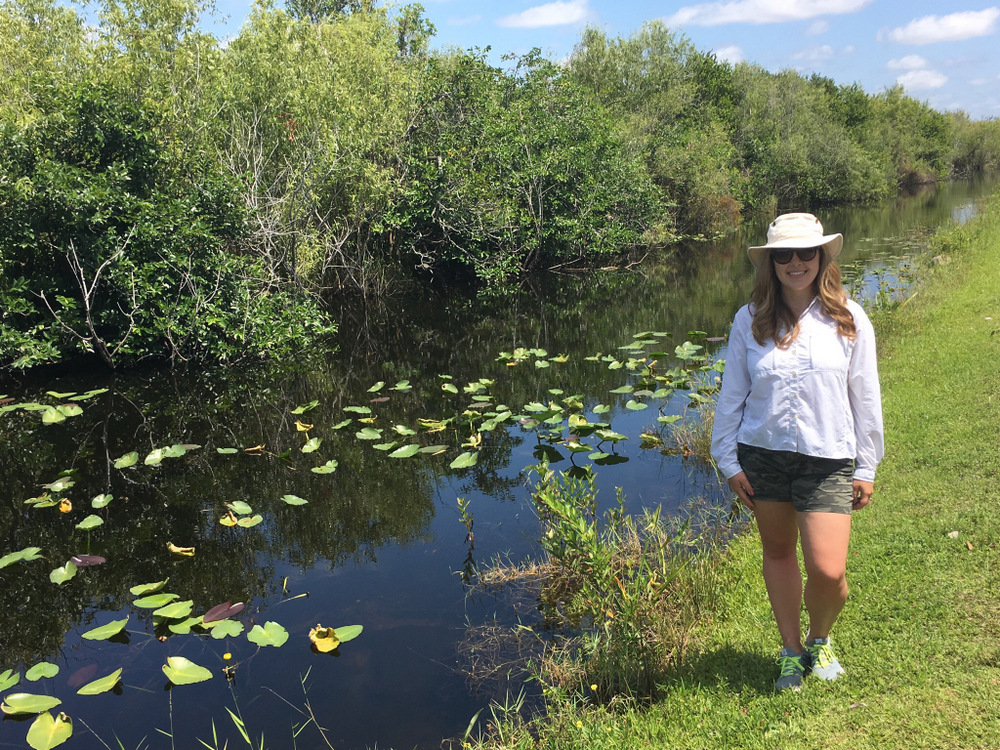 9 Things to Know About Visiting the Everglades National Park
Last weekend, before the Memorial Day weekend hit, Brandon and I left the confines of Texas and ventured out to the beaches of Florida. He had a conference, so we took it as an excuse to vacation there for a few days.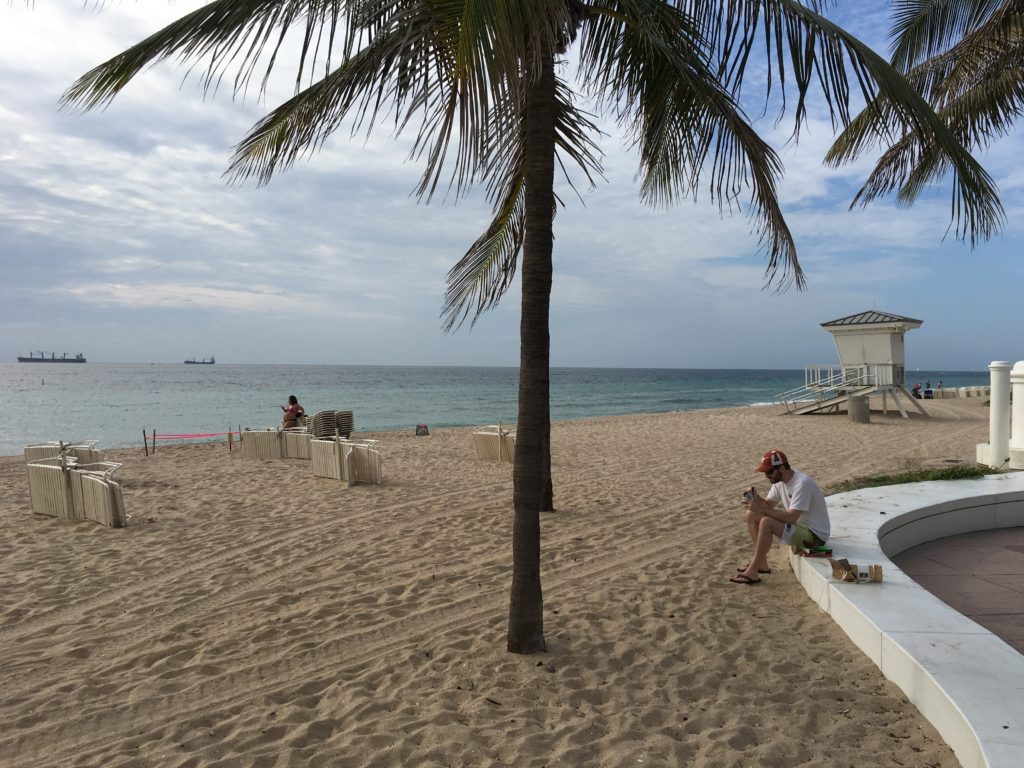 While there, I pulled up a map and found we were only 1.5 hrs from Everglades National Park. By Texas standards, that was practically next door. (We only have two national parks in Tejas and both are 6+ hours away!) Wouldn't it be a crime to not visit, if we were this close?
Plus, I had just heard Laura Bush and her daughter Jenna Bush Hager speak in San Antonio about their new book, Our Big Backyard, which highlights five national parks including the Everglades. The Bush women spoke romantically about the park and so I thought, If Laura and Jenna Bush like it, certainly I will too, right?
Not to mention, Everglades National Park has the following accolades:
World Heritage Site
Biosphere Reserve
Wetland of International Significance
Largest wilderness in the Southeast
Largest mangrove ecosystem in the Western Hemisphere
Most significant breeding grounds for tropical wading birds in North America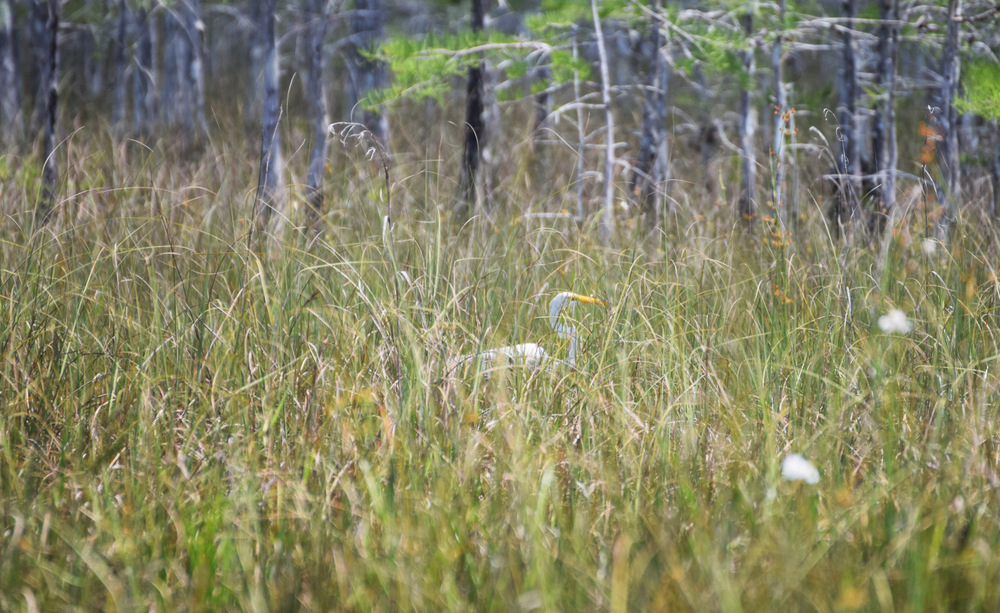 Brandon and I set off for the park the following morning, venti coffees in tow. As we approached, the landscape melted into the simple sawgrass prairie the park is known for, and we watched shorebirds fish in canals as we sped along the road.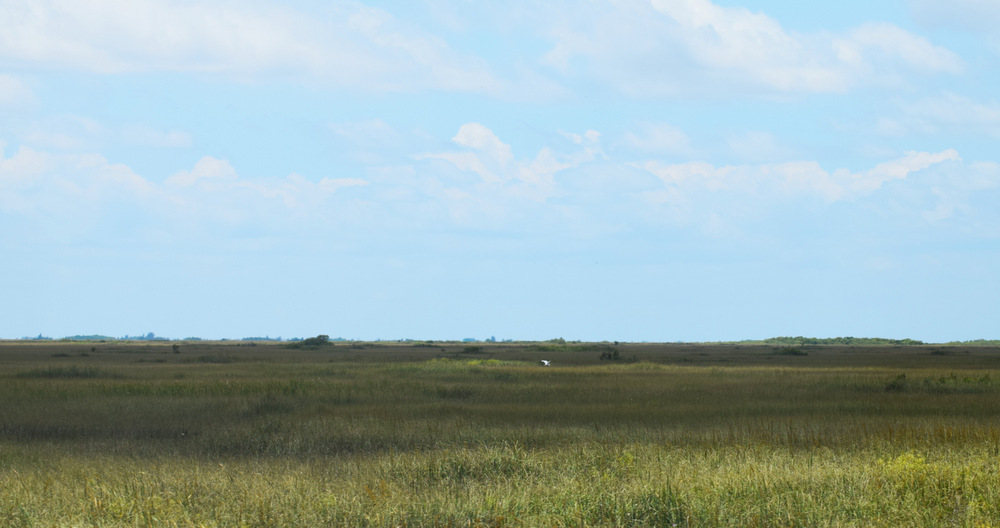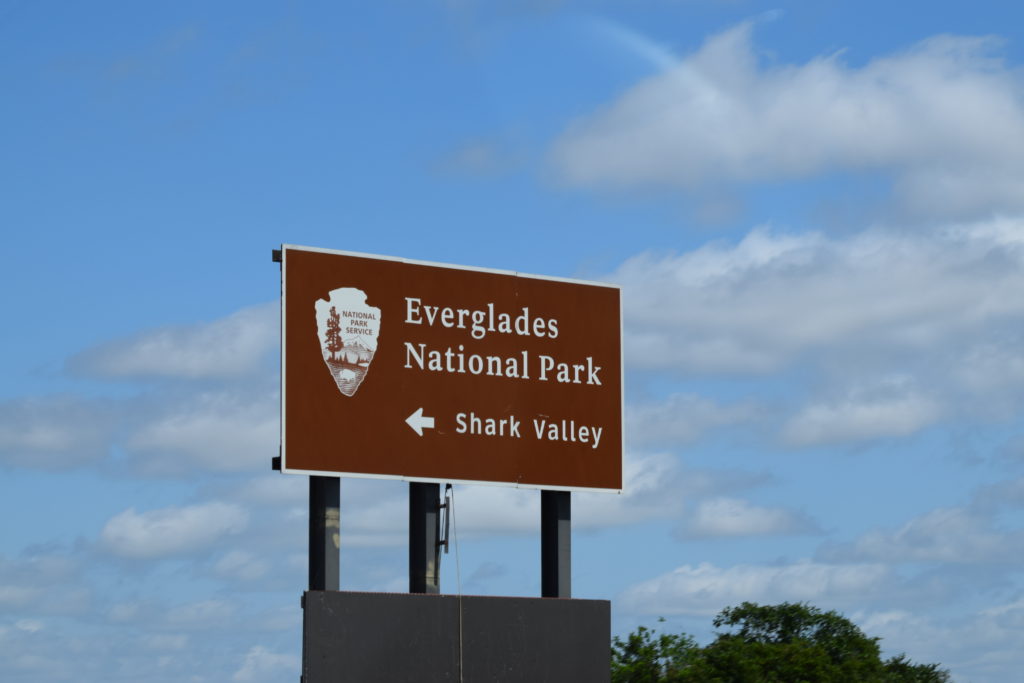 We parked, and as I opened the car door, a wall of heat hit me instantaneously. It's ok, I'm from Texas. I can take this, I thought as I stepped out. But within minutes, I felt like a withering flower in a convection oven.
1. Florida is hot.
I live in a place that reaches 113 degrees in the summer, but the heat of the Everglades is something special. No wind, no mercy, and no tall trees.
After breezing through the visitor center, we took a quick jaunt over the nearby swamp on a boardwalk.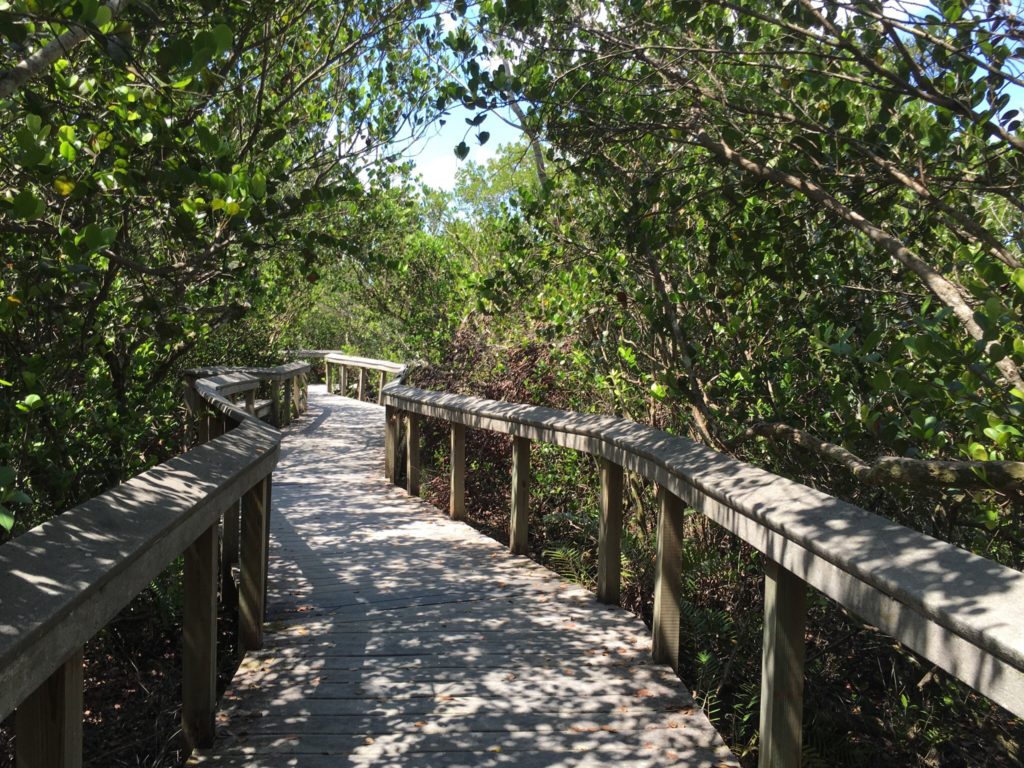 We saw some turtles….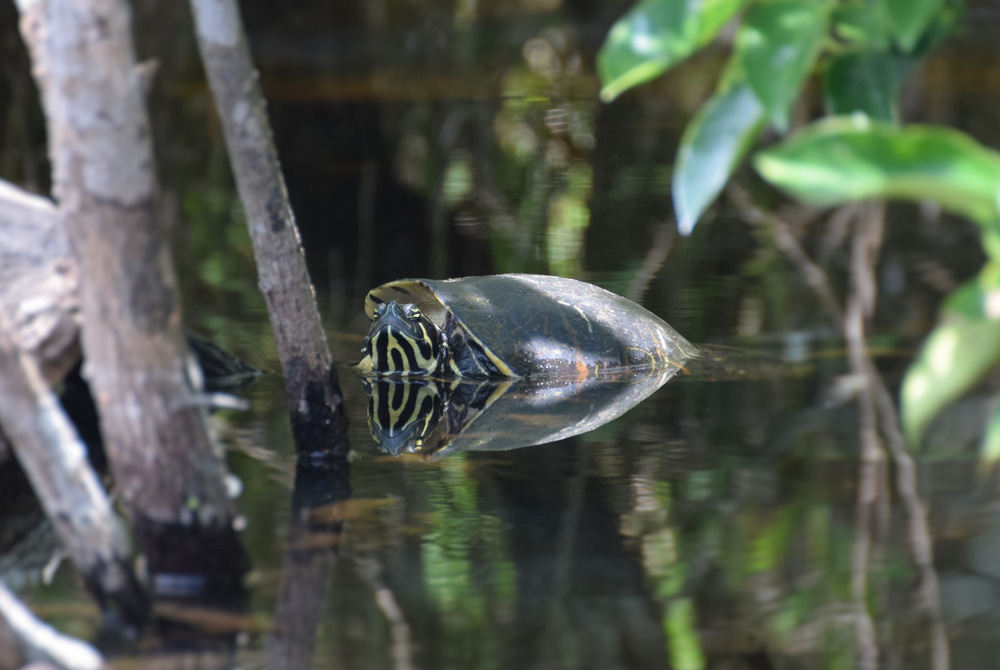 …pretty fish….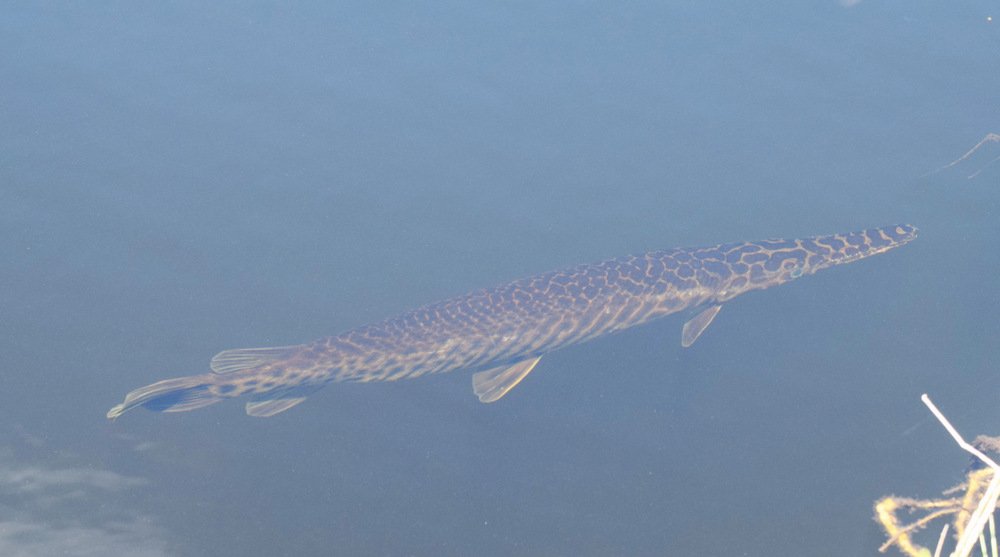 and, drumroll, please…a baby alligator!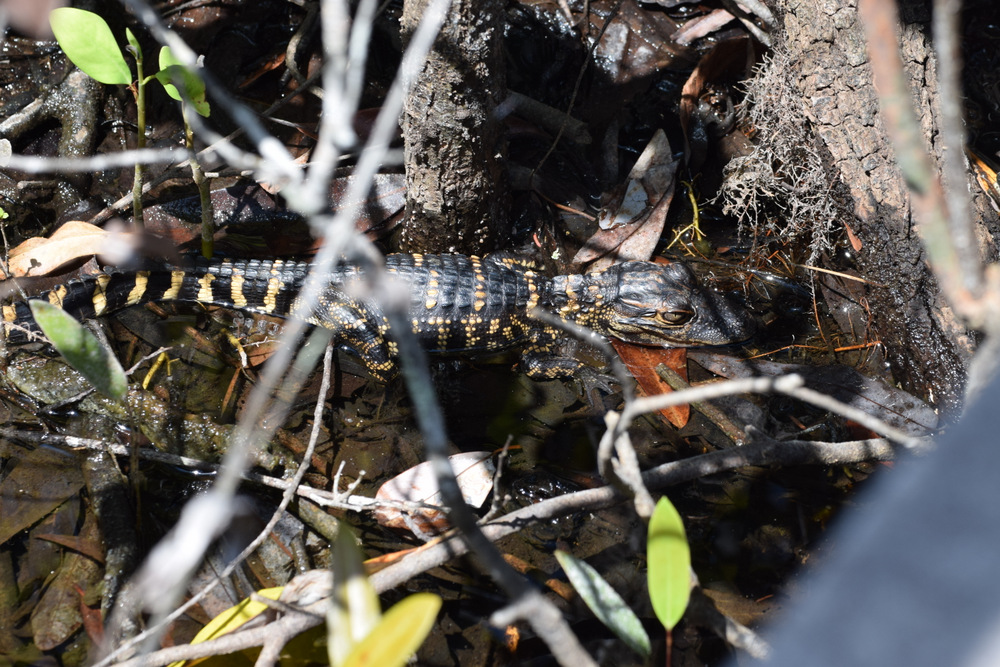 I later read in the Christian Science Monitor that a new study found some alligators in the Everglades are not American alligators, but man eating Nile crocodiles.
How lovely.
Leading from the visitor center is a 15 mile round trip to an observation tower. You can walk, rent bikes for $9/person, or take a tram that runs only every few hours for $24/person.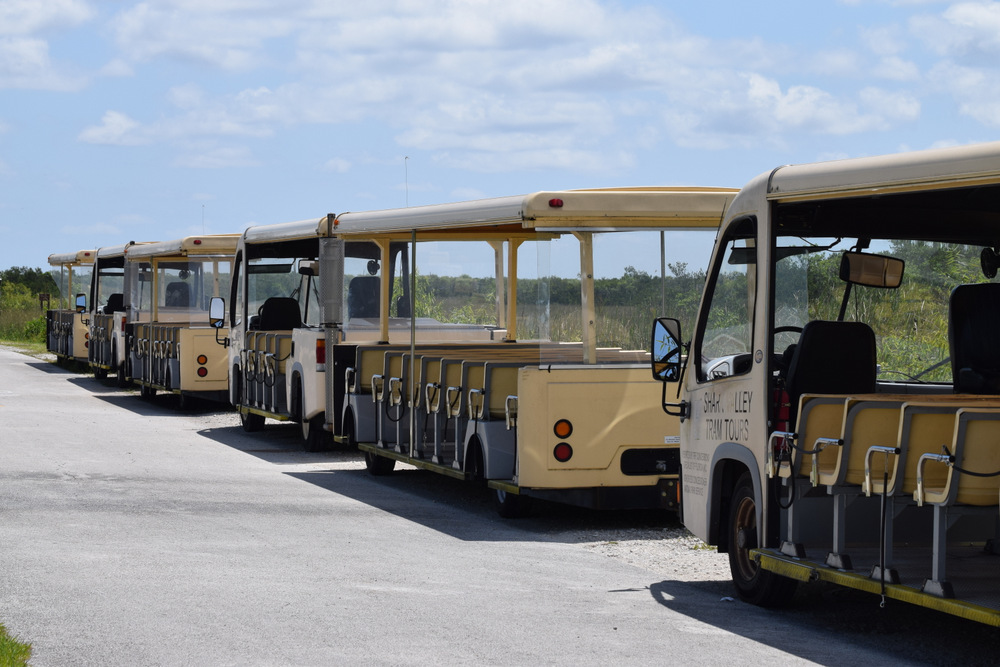 The tram wasn't leaving for another few hours, so we decided to walk down the road. We had gone merely a few hundred feet, and had to stop. It was sweltering, and there was no way we would make it 15 miles round trip.
And so I learned…
2. Take the tram to the observation tower
Do not walk, my friends!
Having given up on the idea of walking, due to the next scheduled departure not being until 2:00pm, I unfolded my map and found a designated "Scenic Loop" in the nearby Big Thicket Preserve.
Which brings me to the next few lessons I learned about the Everglades that afternoon…
3. Prepare Yourself for Mosquitoes
We followed said "Scenic Loop" through the neighboring preserve at the glacial speed limit of 30 mph. The land was entirely bottomland swamps, with brush was so overgrown that we couldn't see more than five feet beyond the edge of the road.
After several miles, we made a u-turn.
When we passed a sign for a nature trail, we decided to give it a go.
As we entered the trail, it felt as if a curtain was closing behind us. Shade enveloped us and the air was at once muggy and damp.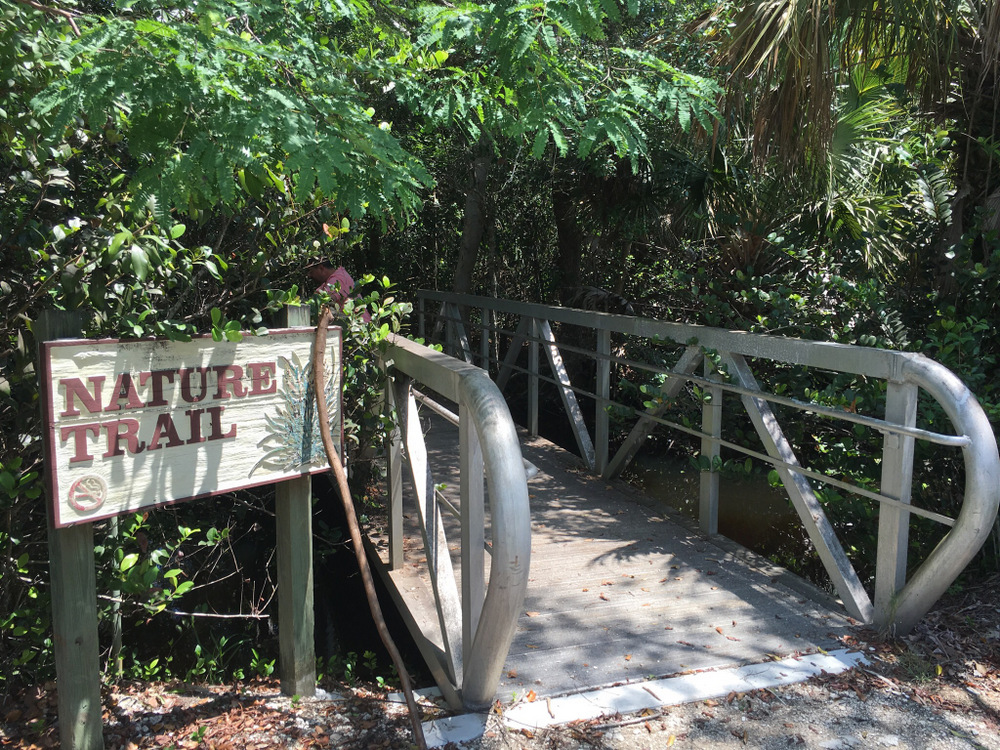 I had made about five strides into the forest when I noticed a few mosquitoes enjoying my arm. I swatted them, and turned to Brandon. As the words, "I'm going to get the bug spray," left my mouth, a swarm of mosquitoes descended upon us.
Mosquitoes swarmed in my face. I looked down at my legs, bare in nothing but shorts, and saw at least a dozen more attaching themselves to me. Brandon and I looked at each other and started bolting for the car. According to him, five mosquitoes remained attached to my right leg during the entire sprint.
It was not my favorite moment of the trip, but it is a memory I will never forget.
4. Focus Your Time on the South Side of the Park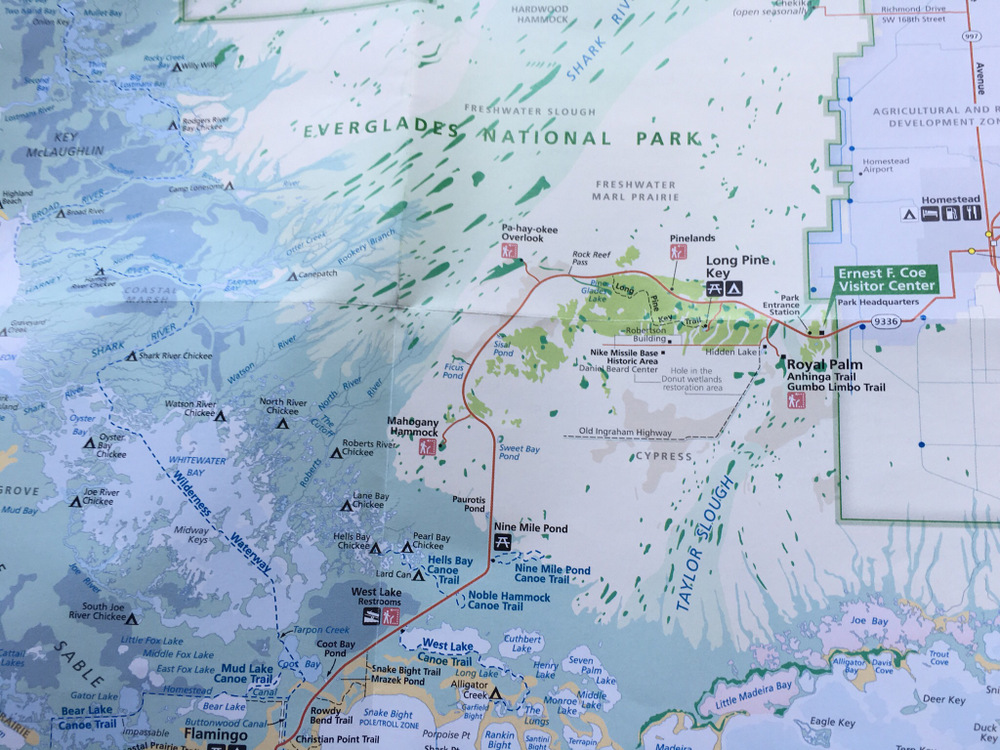 There are two roads that lead through the park–one on the north side, and one on the south side.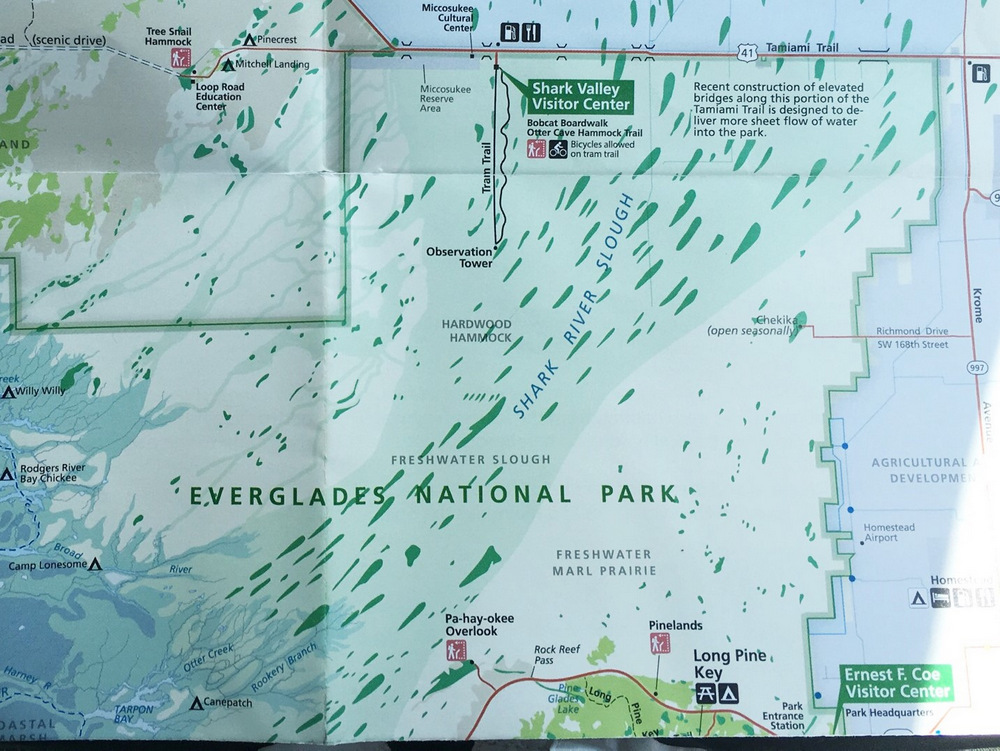 This is remarkable when you consider the park is 1.5 million acres, larger than the state of Delaware. Imagine Delaware with only two roads!
Thus it is important to note that very little can be seen by car, and even less by car on the northern road, Highway 41.
I recommend the southern road.
5. Arrive Early
Shark Valley Visitor Center has a tiny parking lot and a one car in, one car out policy when it gets full.
6. See it by boat
Airboat rides are a dime a dozen, and you don't always need to make reservations. They are a thrilling, high speed way to see the scenery.
Kayaking is another option, which enables you to weave through the mangrove swamps and camp at remote areas. That being said, I have heard from two people that there are too many critters for this to be enjoyable. You have been warned!
If kayaking, I would entertain the notion of hiring a guide.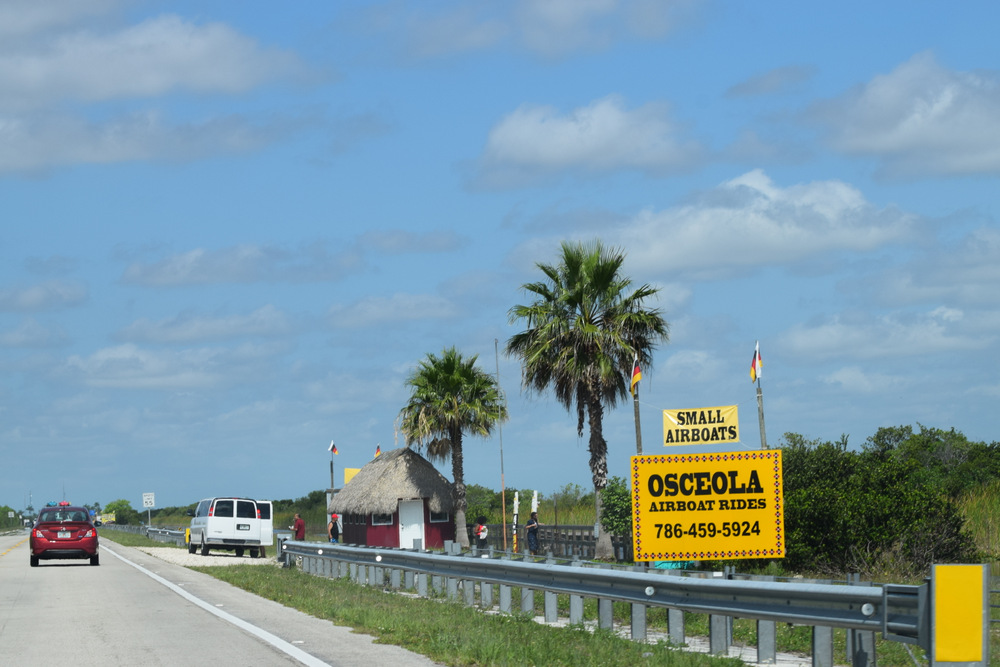 7. Allow 2 days
If you really want to experience it, one day is not enough time to see a 1.5 million acre wetland. I vote two days including a boat tour, or not at all.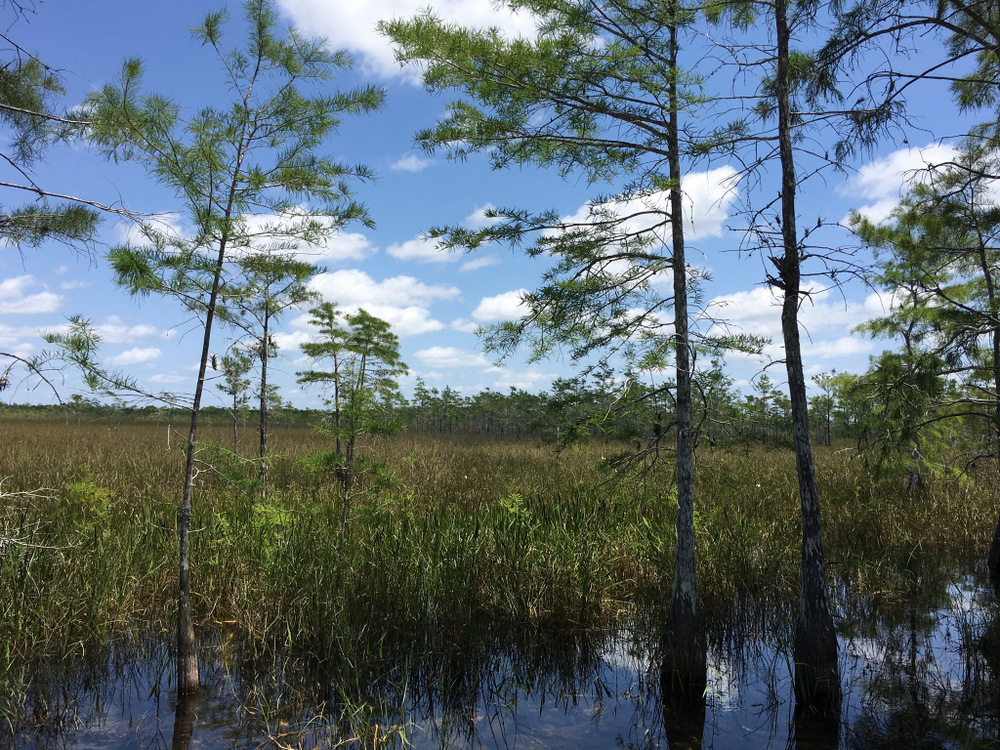 8. Wear a hat!
The sun is merciless, and you will need a respite.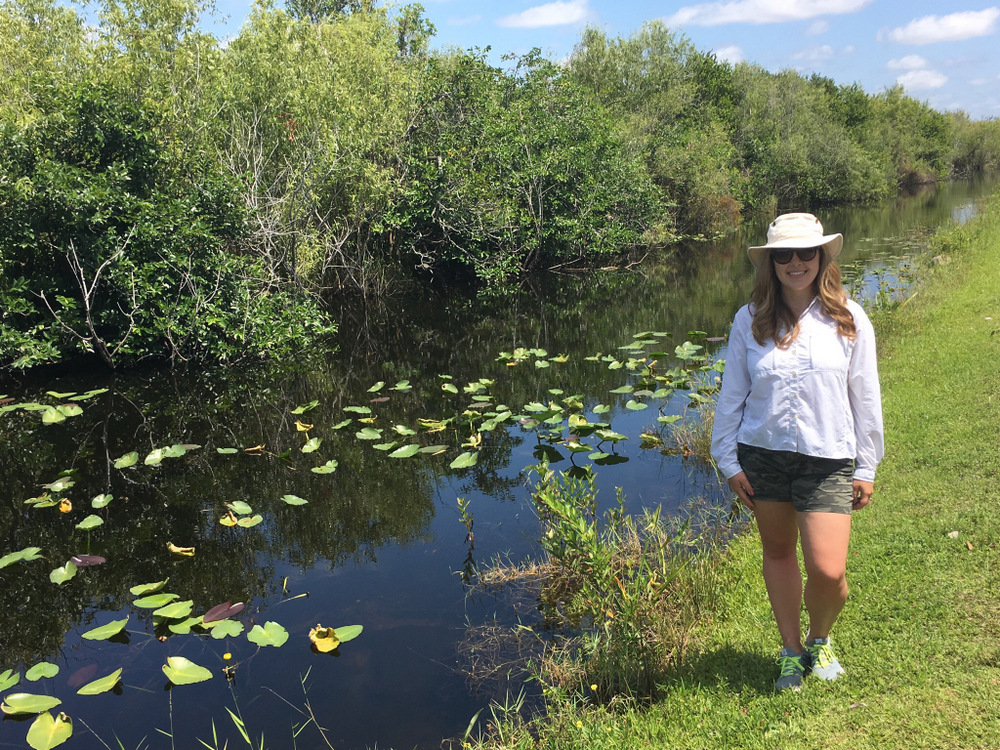 9. Everglades National Park is a great place for birders
We saw more than our fair share of birds, and I'm sure with patience, a few days, and another set of binoculars, we would have encountered much more.
After our Everglades Escapade, we pointed our car north and headed to Palm Beach. Brandon's conference was starting the next day. Back in civilization, I donned my Lilly Pulitzer (this was her hometown after all), and before I knew it I was at the Breakers Hotel, cooling off with a view of the ocean.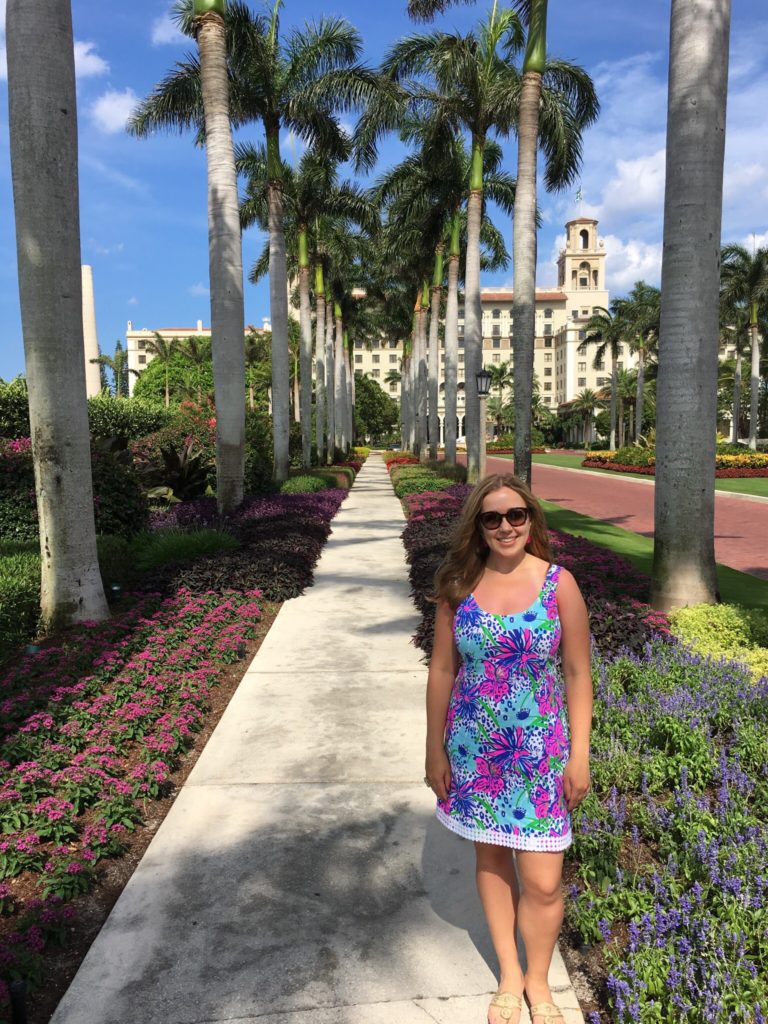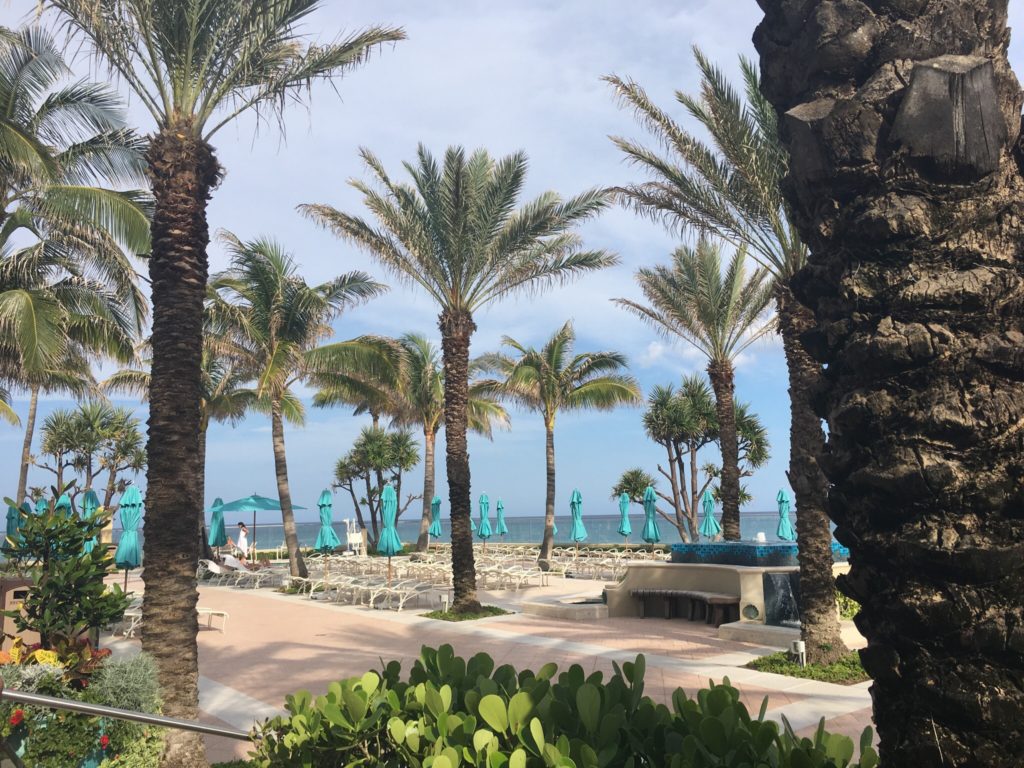 I hope you have a successful, enjoyable trip to the Everglades. It is very different from our other national parks, but a natural wonder in its own right.
Plan Your Visit
Everglades NPS Website: here
Nearby cities: Miami, Key Largo, Florida City