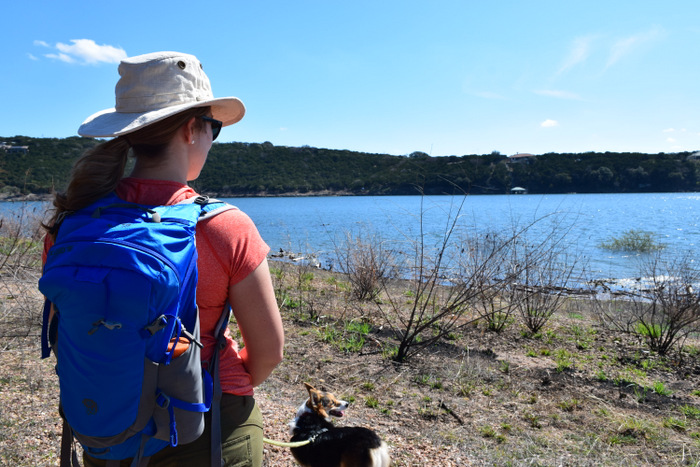 Perfect Day Pack: Mountain Hardwear
Day hiking is a sport I can get behind. You don't have to pack up your things for an overnight ordeal, you burn calories seeing the countryside instead of a gym, you get a tan, and you get to come back to a warm and cozy bed ready for a good night's sleep.
Every good day hiker needs a good day hiking bag, and this is the one I use. (Thanks to my mountain climbing brother for picking it out!)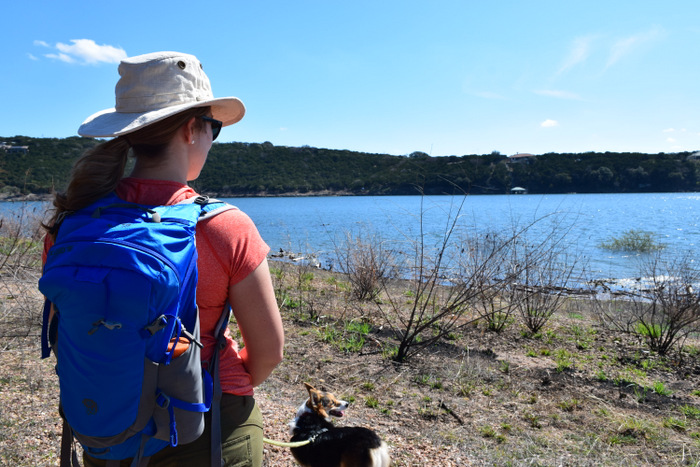 Mountain Hardwear Fluid Daypack, Amazon.com, $70.
It's cute, it's light, and it's comfortable.
It has a pocket for my cell phone up top…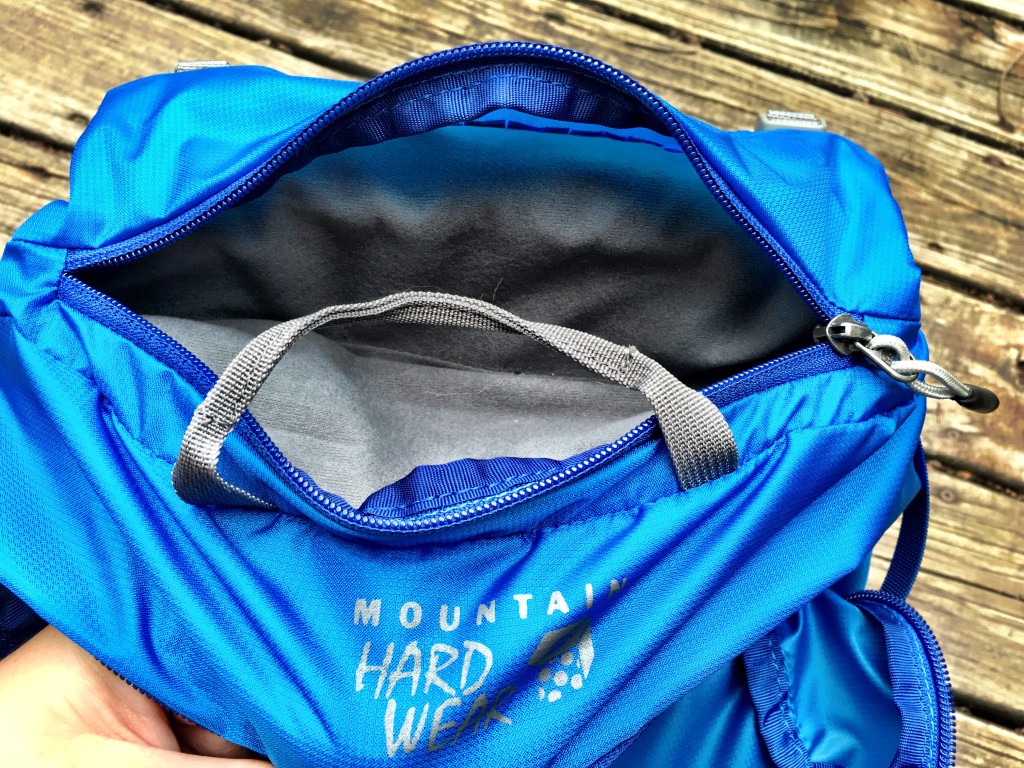 …lots of padding on my back…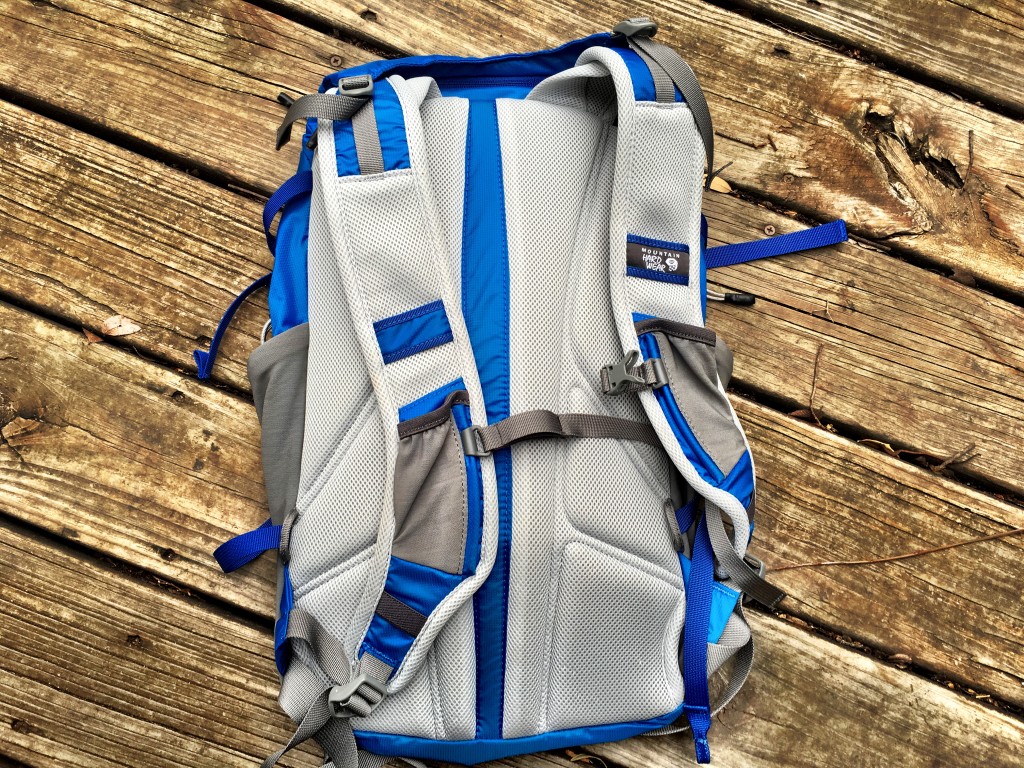 …a place for a camelbak water bottle as well as spots for my water bottles on the side…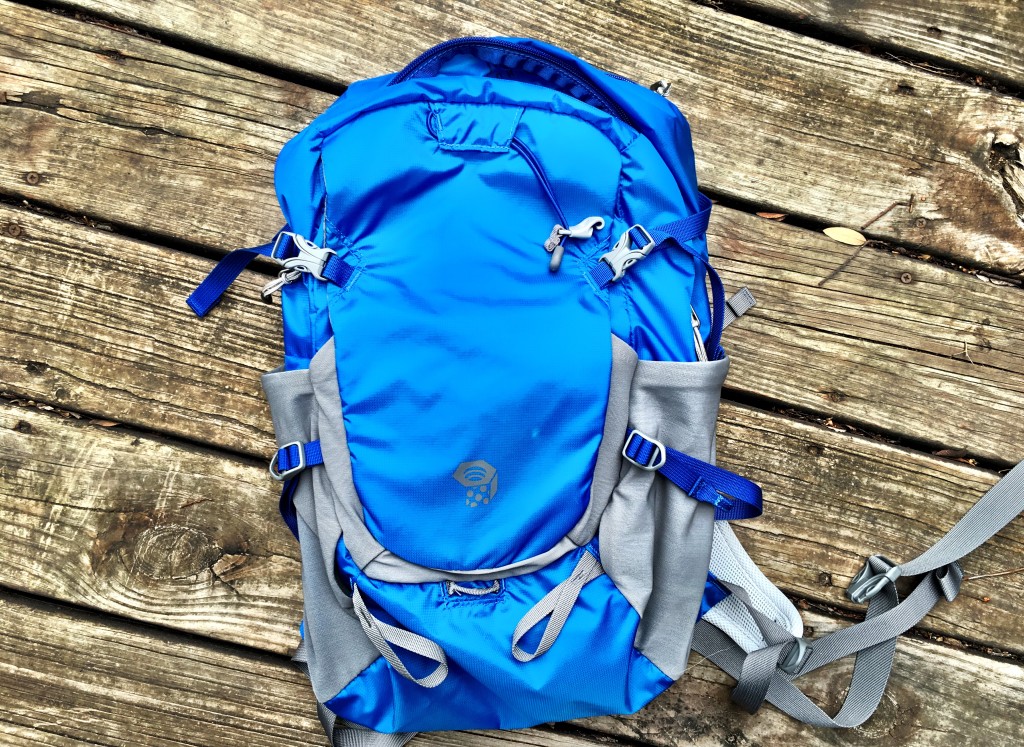 …and adjustable side straps to cinch it in/let it out.
My only complaint would be that there are too many straps, but who knows–one day I may be lost in the wilderness and need those straps to build a rope so I can shimmy down a cliff, catch a fish, or fight off a bear! You never know.
So far, I love it.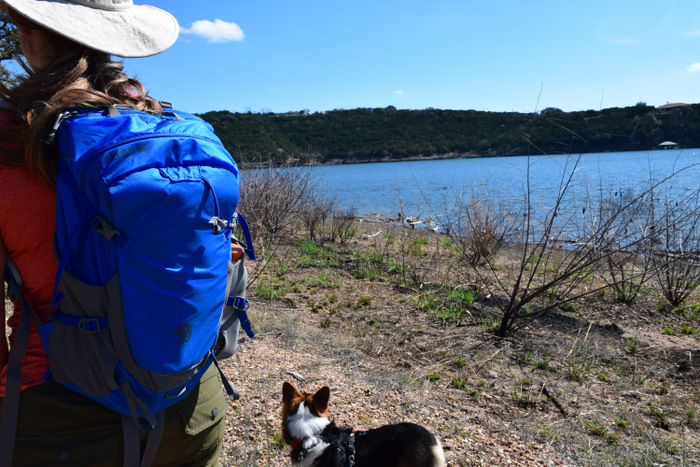 I think I'll keep it.
Affiliate links used