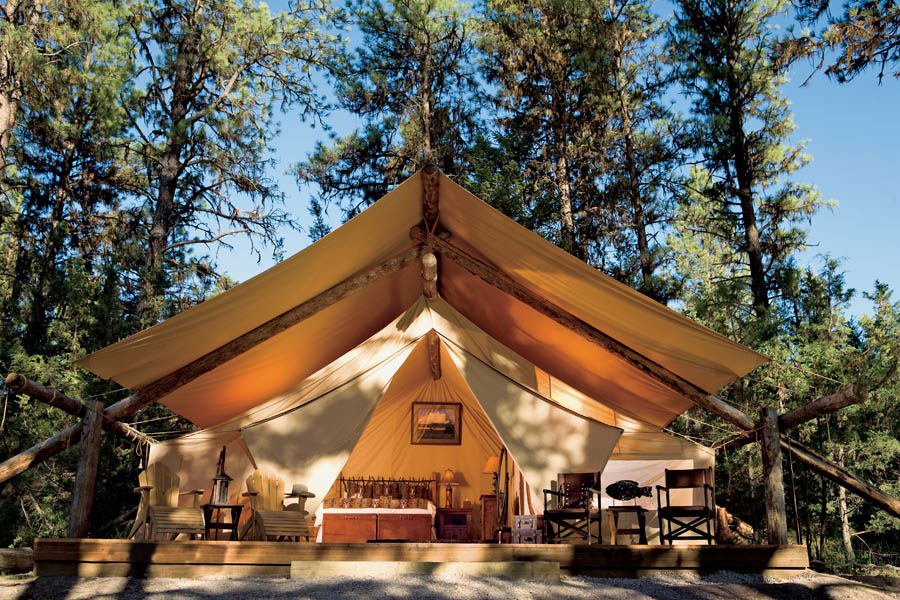 30 Places that Should be on Your Outdoor Bucket List
Here's my list. What's on yours? Have you been any of these places?
1. Visit Norway's fjords by boat and then day hike a glacier.
Photo credit:(WT-en) JensANDMarian at English Wikivoyage [CC BY-SA 1.0], via Wikimedia Commons
I have long dreamed of seeing the glacial countryside that makes up Western Norway, and thanks to recent research I've discovered the breathtaking National Scenic Routes that connect the fjords, (just click for drool-worthy photos) this one tops the list.
2. Raft the Grand Canyon and sleep out on a riverbank.
If I had a nickel for every time someone told me this was their favorite outdoor experience ever…I could not only take this trip but hire someone to paddle for me.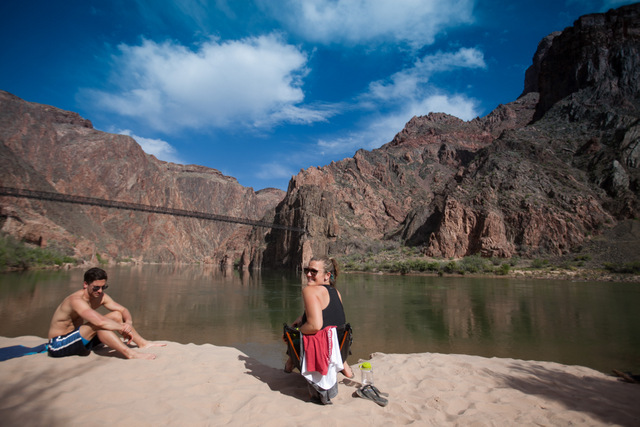 Wouldn't that be nice? I want to sleep out in the open and enjoy the starry nights I've heard so much about.
3. Tour and hike Glacier National Park.
My only condition is that I get to say "glacier" like Bear Grylls in Man vs. Wild. "Glah-see-ay."

Photo Credit: Tony Hisgett from Birmingham, UK (Glacier National Park 8Uploaded by tm) [CC BY 2.0], via Wikimedia Commons
4. Take a guided fishing trip in the Gulf Coast, and then cook blackened redfish from the day's catch.
Fact: blackened redfish is one of my favorite meals. It's so savory and flavorful but light and crispy.
5. See a moose and a grizzly bear in Alaska.

Photo Credit: By Denali National Park and Preserve [CC BY 2.0], via Wikimedia Commons
Preferably from a safe distance. It would be incredible to see a grizzly catch a fish or a moose drink from a river. And while you can't schedule these things with nature, I have my fingers crossed.
6. Put my paws up at the 37,000 acre The Resort at Paws Up in Montana.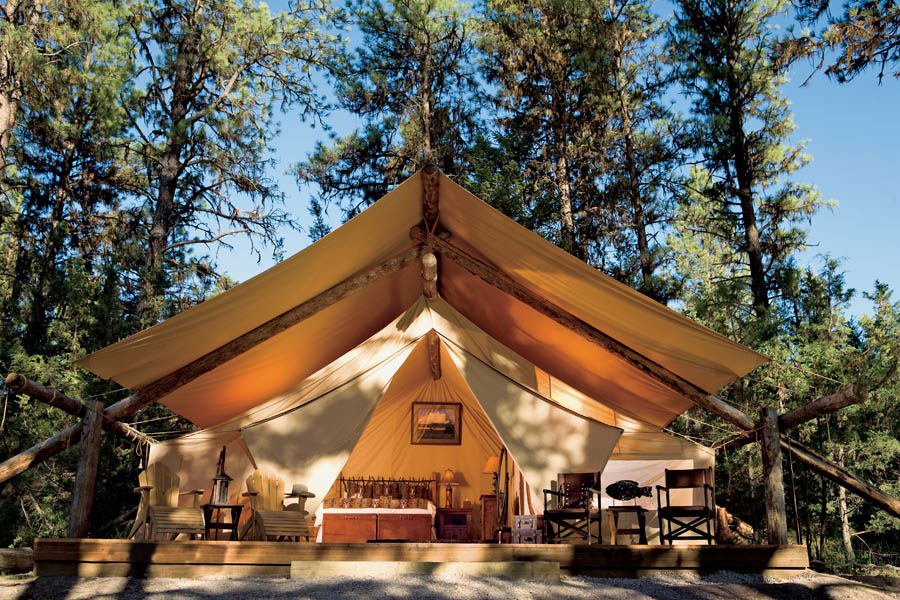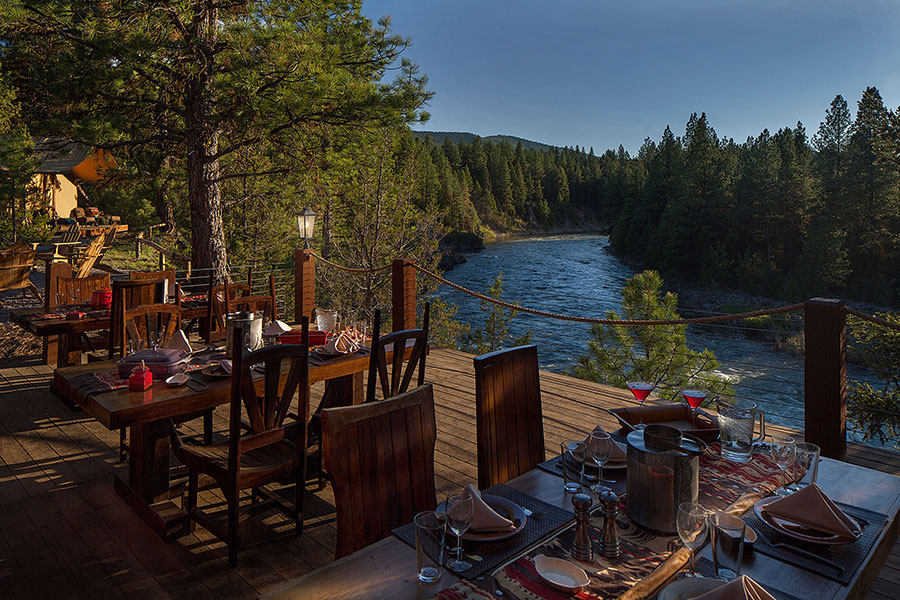 Is this place even real? The internet could be pulling a huge prank on me, so I must go and see for myself.
7. Visit Yellowstone.
I write a blog about the outdoors, and yet I have never been to Yellowstone. Something is wrong with this picture.
Yet I know Yellowstone is spectacular, without even having to go. It is a place of unbelievable natural wonders, like boiling pools of water that glow psychadelic colors in the sun and 150-foot geysers.
Photo Credit: Brocken Inaglory (Own work) [CC BY-SA 3.0 or GFDL], via Wikimedia Commons
Not to mention, wolves.
8. Hunt a Kudu in Africa
Hunting is part of life on earth and while I wouldn't call myself an avid trophy hunter, I would like to have the experience of hunting a kudu under the following conditions: A) I only want to hunt one that is old and on the verge of being a lion's dinner, B) It will be a fair chase hunt C) I will eat it, and use the hide and horns, D) I will hunt where people are improving the habitat for wildlife and monitoring the population to ensure they are not overhunted.
9. Snorkel more.
I loved snorkeling in St. John on our honeymoon. A squid zoomed past my flipper, sea turtles paddled lazily around us, and tropical fish darted in and out of coral. It was like being in a Discovery Channel documentary.
10. Take a deep sea fishing trip and eat fresh fish.
Emphasis on eat.

By Lsuff (Own work) [GFDL or CC-BY-SA-3.0], via Wikimedia Commons
11. Have a Costa Rican Adventure.
I want to stroll along black sand beaches, ride a horse to the top of a mountain, eat fresh ceviche, and zipline through the rainforest.

Photo Credit: Tarrazu / Tarrazu at en.wikipedia (AuthorTransferred from en.wikipedia by SreeBot) [Public domain], via Wikimedia Commons
12. Go back to Banff, Alberta.
Our family's best trip yet, and that was seven years, two hair colors, and 10 pounds ago!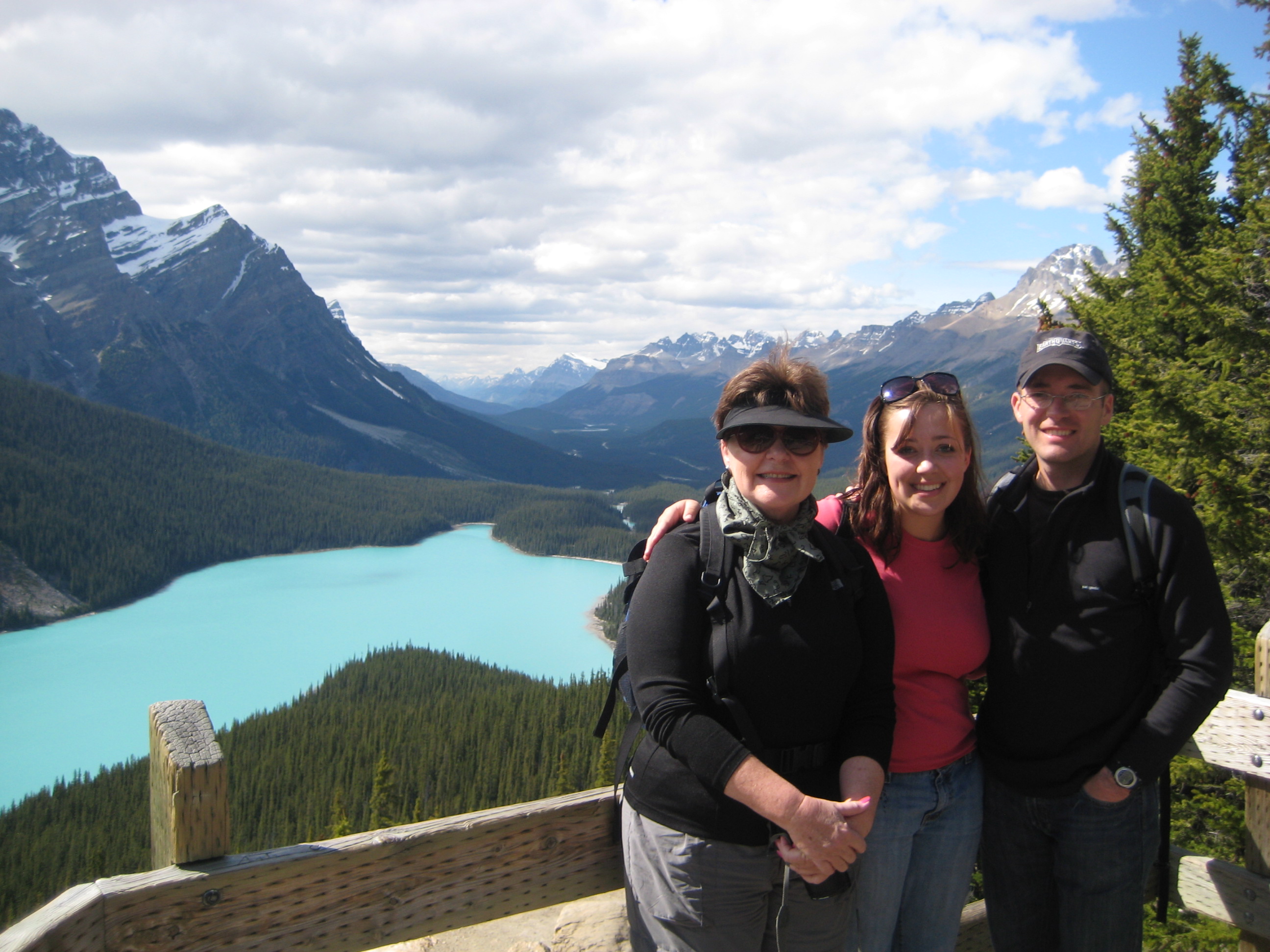 13. Take a boat ride in the Amazon Rainforest.
When I was a little girl, I became slightly obsessed with the rainforest. I read whatever I could get my hands on, and even convinced the man at Kinkos to bend copyright rules and allow me to reproduce a section of a book about the Amazon on large paper for my wall.

By Andre Deak (Flcikr) [CC BY 2.0], via Wikimedia Commons
14. Go whale watching.

By Yathin S Krishnappa (Own work) [CC BY-SA 3.0], via Wikimedia Commons
15. Look through the 107′ telescope at McDonald Observatory in West Texas.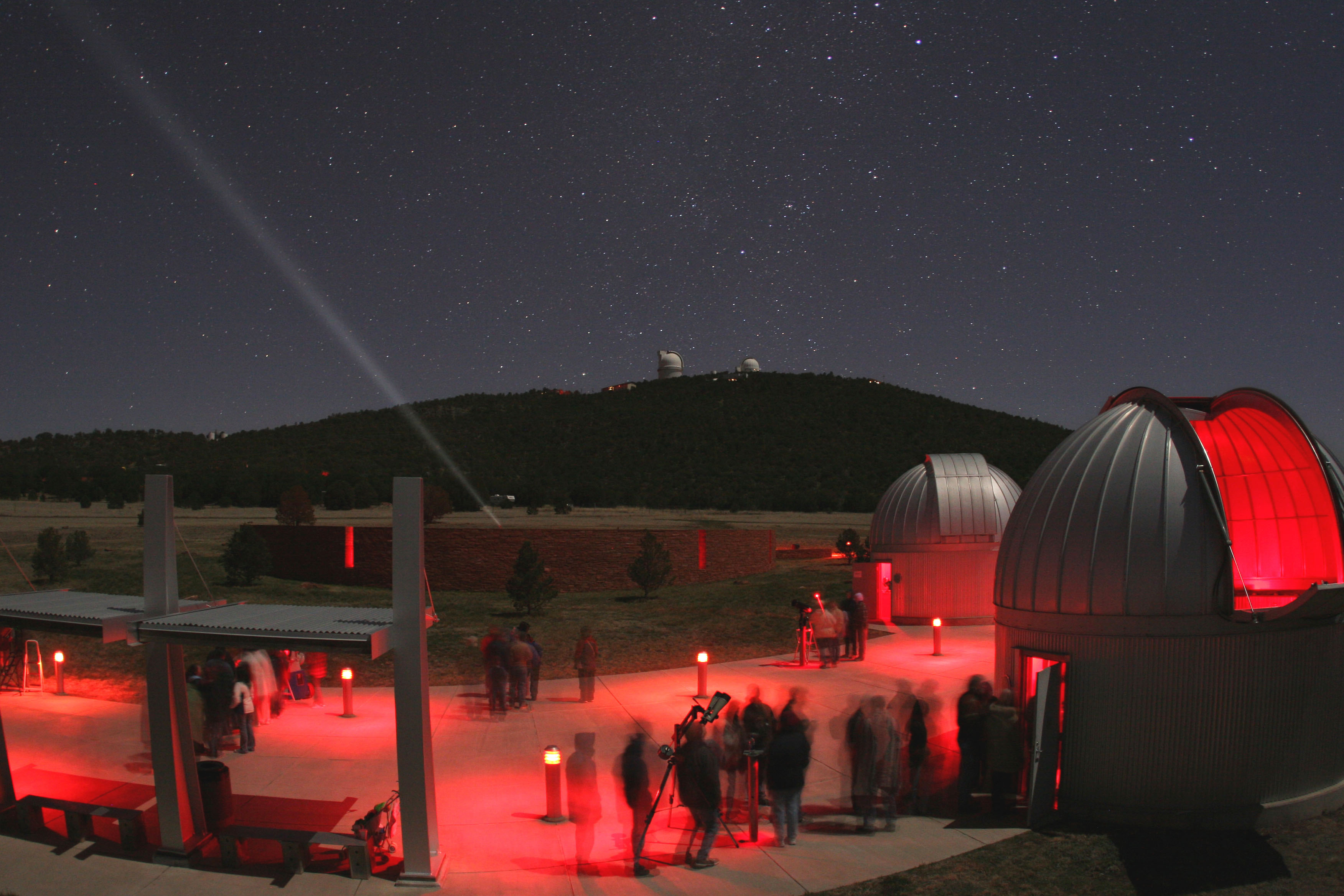 Photo Credit: McDonald Observatory
16. See the Great Smoky Mountains National Park.
PS, I love their Instagram.

Photo Credit: USchick (Own work) [CC BY-SA 3.0 or GFDL], via Wikimedia Commons
17. Hike in the hills around LA and then shop on Rodeo Drive.

Photo Credit: Davide D'Amico from London, United Kingdom (IMG_9475_FULL) [CC BY-SA 2.0], via Wikimedia Commons
18. Ski the Alps
The French language, charming ski chalets, and panoramic mountain views….what more can I ask for. Oh–the chance to channel Kate Middleton.

Photo Credit: Dan Goodwin
It even sounds romantic. Roughly 130 km of easy hiking atop grassy hills in Ireland, this trail is dotted with charming villages where you can detour for meals and overnight stays in inns and bed and breakfast.

Photo Credit: Joe King (Own work) [CC BY-SA 3.0], via Wikimedia Commons
20. Go on a hike with Diane Von Furstenburg.
DVF loves the outdoors–and I loved her even before I knew this. While reading her autobiography, The Woman I Wanted to Be, I was astonished when I came to the following:
"Nothing is more nourishing than seeing the day appear from the night, the strength of the waves, the majesty of the trees. Walking in the woods, being lost in nature reminds me of how small we are in the universe and somehow that reassures me."
She goes on to share how she and her husband hike whenever they get the chance. (Which you can see on her Instagram.)
This is a woman who bought a farm when she was in her 20's, has hot pink walls and leopard carpet in her office, designs clothing to empower women, and turned creativity into a booming business. I think we would get along swimmingly.
21. See Iceland.
Iceland is the new hot place to go nowadays, according to The Bachelor and my newsfeed, at least, and from what I hear, the vast landscapes and hot springs are worth seeing. Added bonus: Iceland is home to puffins.

Photo Credit: Diego Delso [CC BY-SA 4.0], via Wikimedia Commons
22. Kayak the Devil's River.
One of the clearest rivers in all of Texas, located in the arid, succulent-speckled desert.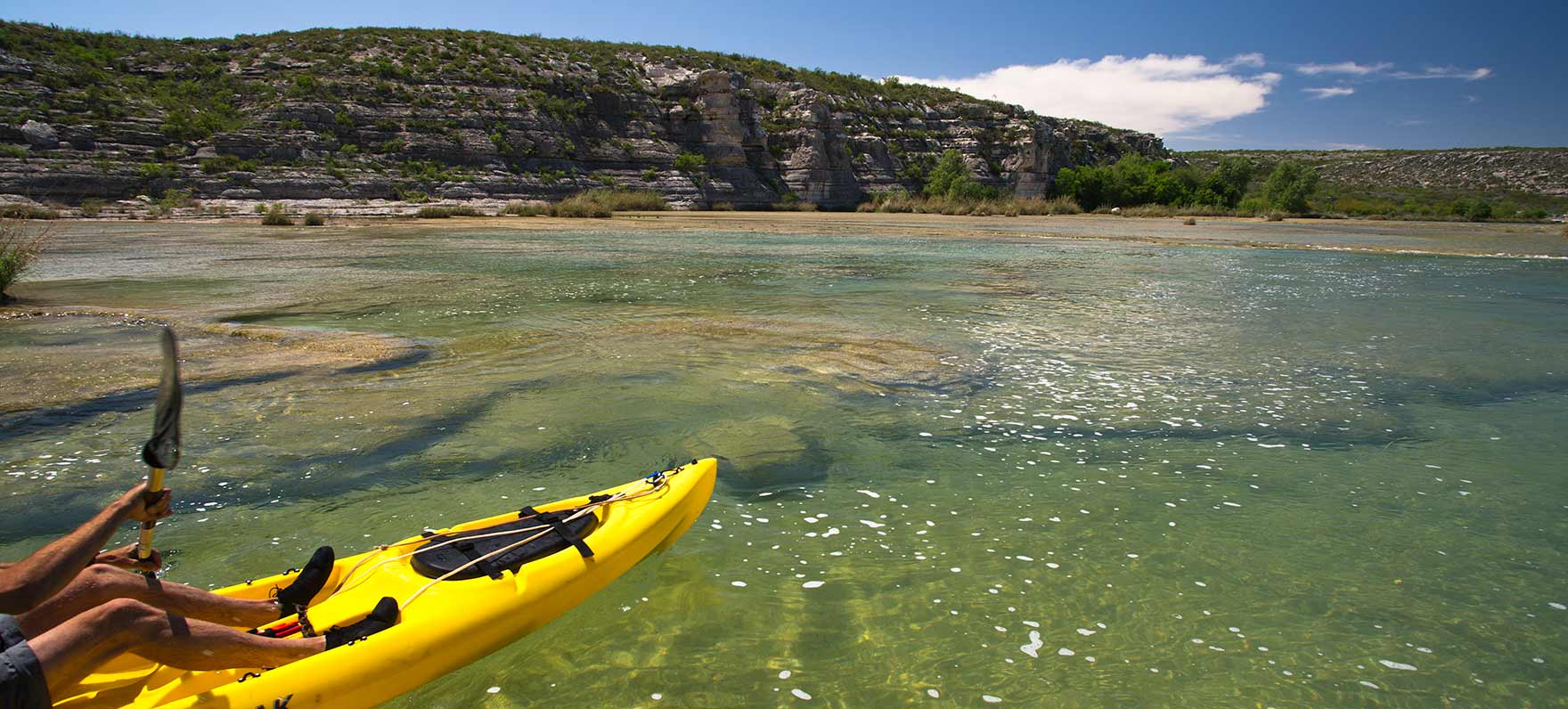 Photo Credit: Texas Parks and Wildlife Department
23. Visit as many state parks as possible.
I'm working on it!
24. See Victoria Falls on the Zambezi River in Zambia.
This is the world's largest sheet of falling water, twice the size of Niagara Falls. I think my hydraulic engineer of a husband would like this one.

Photo Credit: Ferdinand Reus ([1]) [CC BY-SA 2.0], via Wikimedia Commons
25. Stay at Indian Lodge in the Davis Mountains.
A white stucco depression era lodge in the mountains of West Texas. Ultimate in charm!

Photo Credit: Larry D. Moore [CC BY-SA 4.0], via Wikimedia Commons
26. West Texas Road Trip.
…that includes the following:
McDonald Observatory
Cibolo Creek Ranch, as luxury ranch resort near Marfa
Gage Hotel
Reata Restaurant in Alpine
Big Bend National Park
Big Bend Ranch State Park
27. Snowshoe.
28. Hike Zion National Park.

Photo Credit : Christopher Michel [CC BY 2.0], via Wikimedia Commons
Towering red rock formations and arid desert are calling my name.
29. Hike in Hawaii.

Photo Credit: Matt Wright
29a: hike a volcano!
30. See the pink sand beaches of Harbour Island.
As well as any number of the colorful beaches on this list: The Most Colorful Beaches in the World.
Photo Credit: Flickr User Mike's Birds
31.  Last but not least, share the outdoors with our future kids.
Who knows, they may grow up and decide they hate the outdoors. It is possible. But for now, let me imagine us hiking through the Rockies with big smiles on our faces. While Brandon and I don't have kids yet, I already am enjoying planning our many adventures.
That's a wrap.
Considering one of my big outdoor bucket list goals was to start this blog, I feel like I'm making good progress. I can't wait to see what the next thirty years has in store. Thank you, God, for the blessings of the last three decades and for this incredible life. And thank you readers for following along.
Save