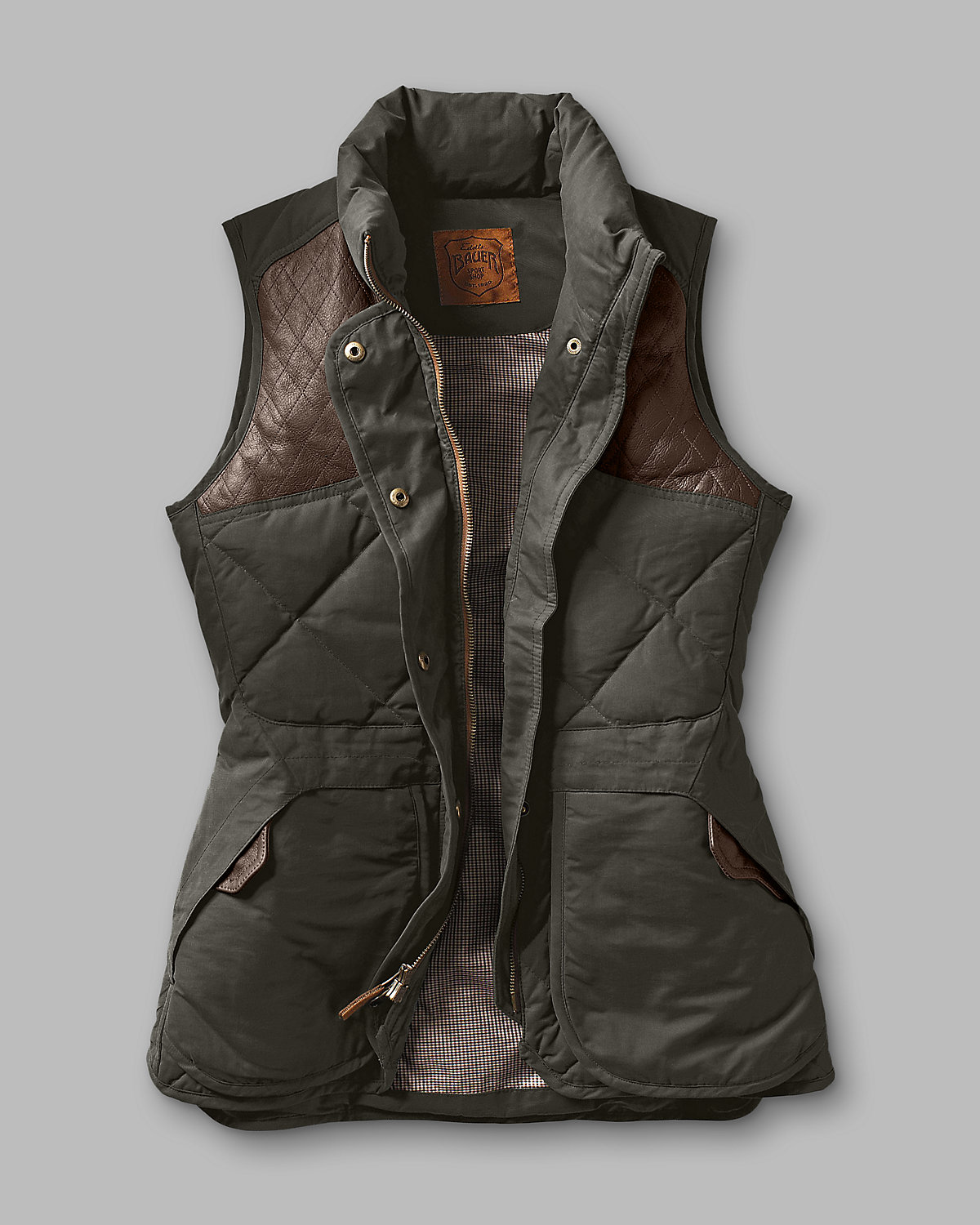 Field Fashion Friday: 1936 Skyliner Model Hunting Vest
Eddie Bauer Women's 1936 Skyliner Model Hunting Vest, $199 (+ 30% off!)
TGIF! This vest popped up on my screen the other day in an ad and I saw it was sold at…Eddie Bauer? What?
As it turns out, Eddie Bauer makes nice hunting and shooting clothes for women. Similar to Barbour, but less expensive and on sale every so often. Who knew!
This vest is PERFECT for a girls glampout* (yes, I just said glampout), a trip to the ranch, a trail ride, a vacation at Paws Up in Montana, or opening weekend of deer season. Imagine this with a plaid shirt and boots over your jeans, while you sit around a campfire…perfection! Adding it to my Christmas list now…
Check out the rest of the line here: Women's Sport Shop at Eddie Bauer.
Have a fabulous weekend ladies.
*A glampout (n.) is a glamorous campout.