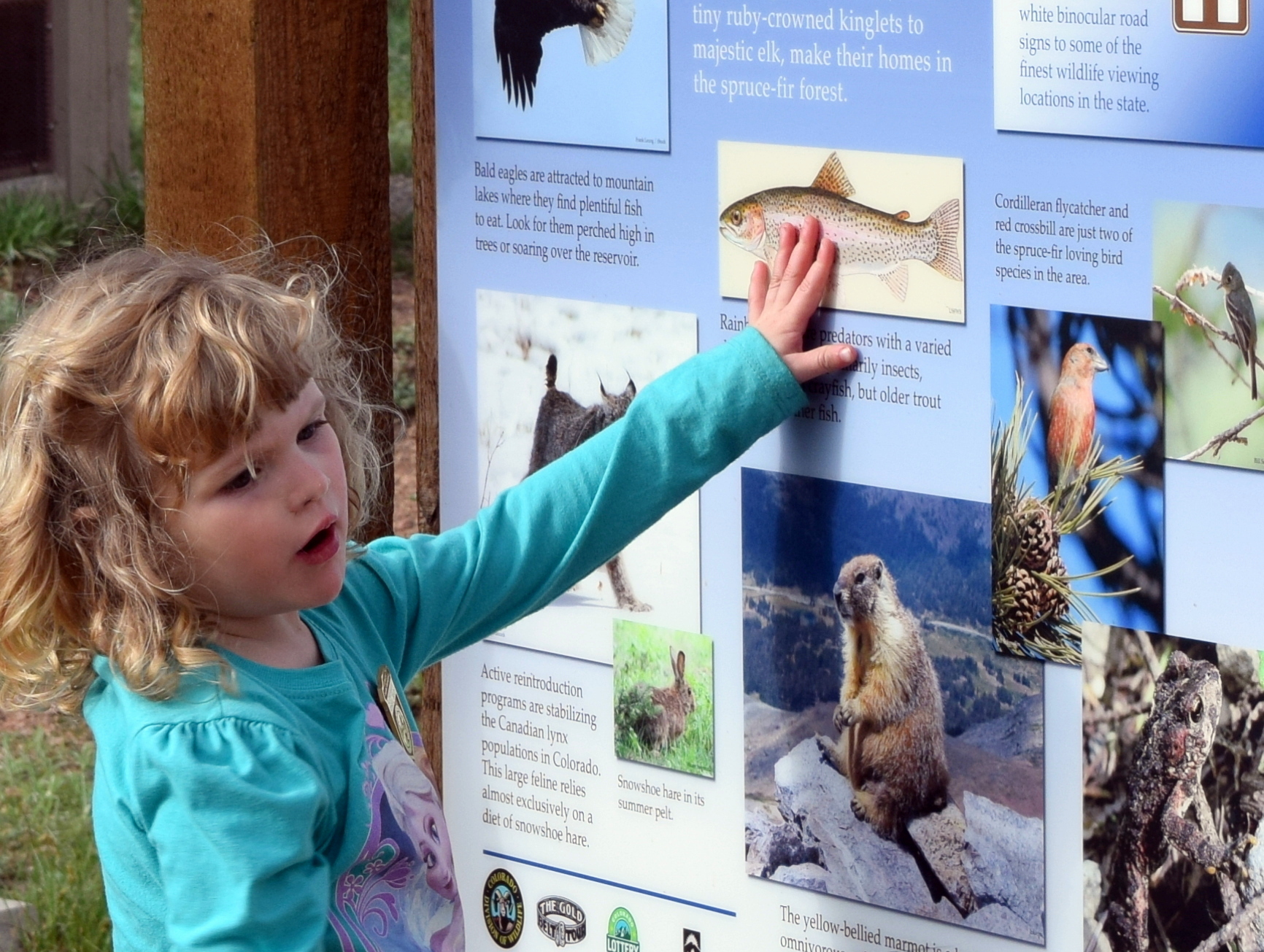 Ranger Grace Teaches Us a Thing or Two
This summer my niece Grace became a National Park Service Junior Ranger! As her outdoor-loving aunt, and a former Junior Ranger myself, I couldn't have been prouder.
The park service must have a policy to not cut legacies…
In order to earn Junior Ranger status, Grace had to complete a short series of activities (such as identifying different animals and tracks) and share her answers with a park ranger. She then received a badge and certificate. It can be done in a morning or afternoon and is wildly popular with kids!
I earned my badge long ago at Rocky Mountain National Park, and one of the requirements, among others, was to color a bighorn sheep. Obsessed with Lisa Frank at the time, I colored a bighorn bull in a kaleidoscope of hot pinks, bright oranges, and blues. I handed it to the park ranger for approval, but his expression barely changed as his eyes passed over the paper. He was not as impressed as I thought he should have been. Clearly, he did not know good art when he saw it.
Grace completed her Junior Ranger field test at Florissant Fossil Beds National Monument in southern Colorado while we were on vacation a few weeks ago. Grace is already a confident and vocal girl, but adding this badge to her resume took her swagger up a notch.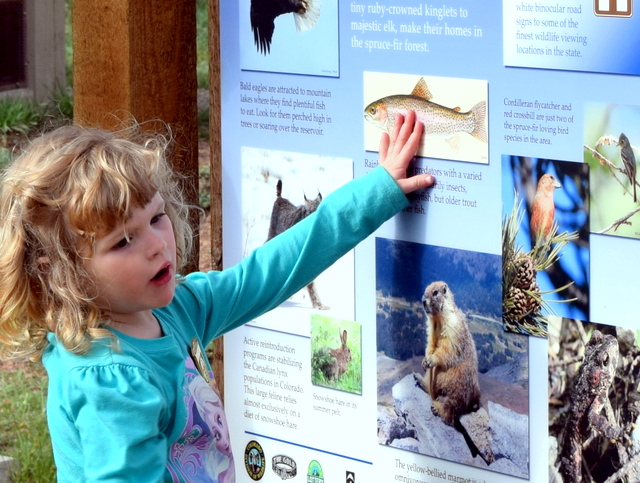 She was ready to tell us the lay of the land, literally, and she concocted a story about every field mouse and hillside we encountered. Earning this badge seemed to open up a whole new avenue for her imagination.
Part of Grace's daily outfit requirements entail a tribute to Elsa and Ana of Frozen, whether in the form of dresses, shirts, or other paraphernalia. On this trip, Grace had one more outfit requirement every day: her Junior Ranger badge.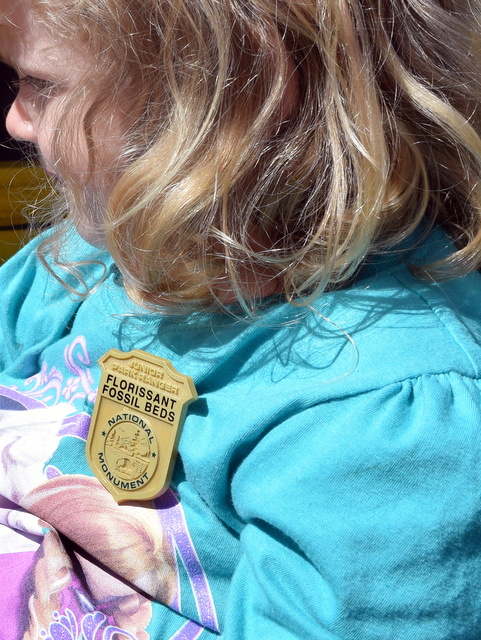 She took over as leader of the pack, heading up our group on the trail and stopping us for occasional lessons on the surrounding flora and fauna.
Here's a clip from one of our lessons—-she had just been telling us a story about the area:
Oh, Gracie girl…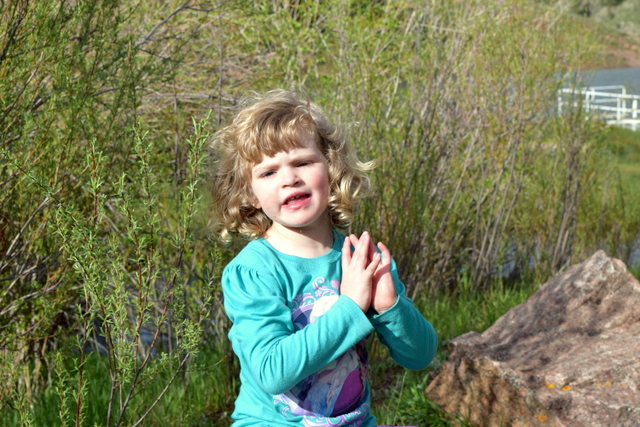 Already practicing to be a teacher.
Watch out, family–more wildlife lessons are in your future!
Signed,
A Proud Auntie
Info to file away for your next trip to the National Parks:
The Junior Ranger program is a fun activity for your kids (or nieces and nephews)
The program is available at almost all national parks and several national monuments
It's free or close to it
Only takes an hour or two