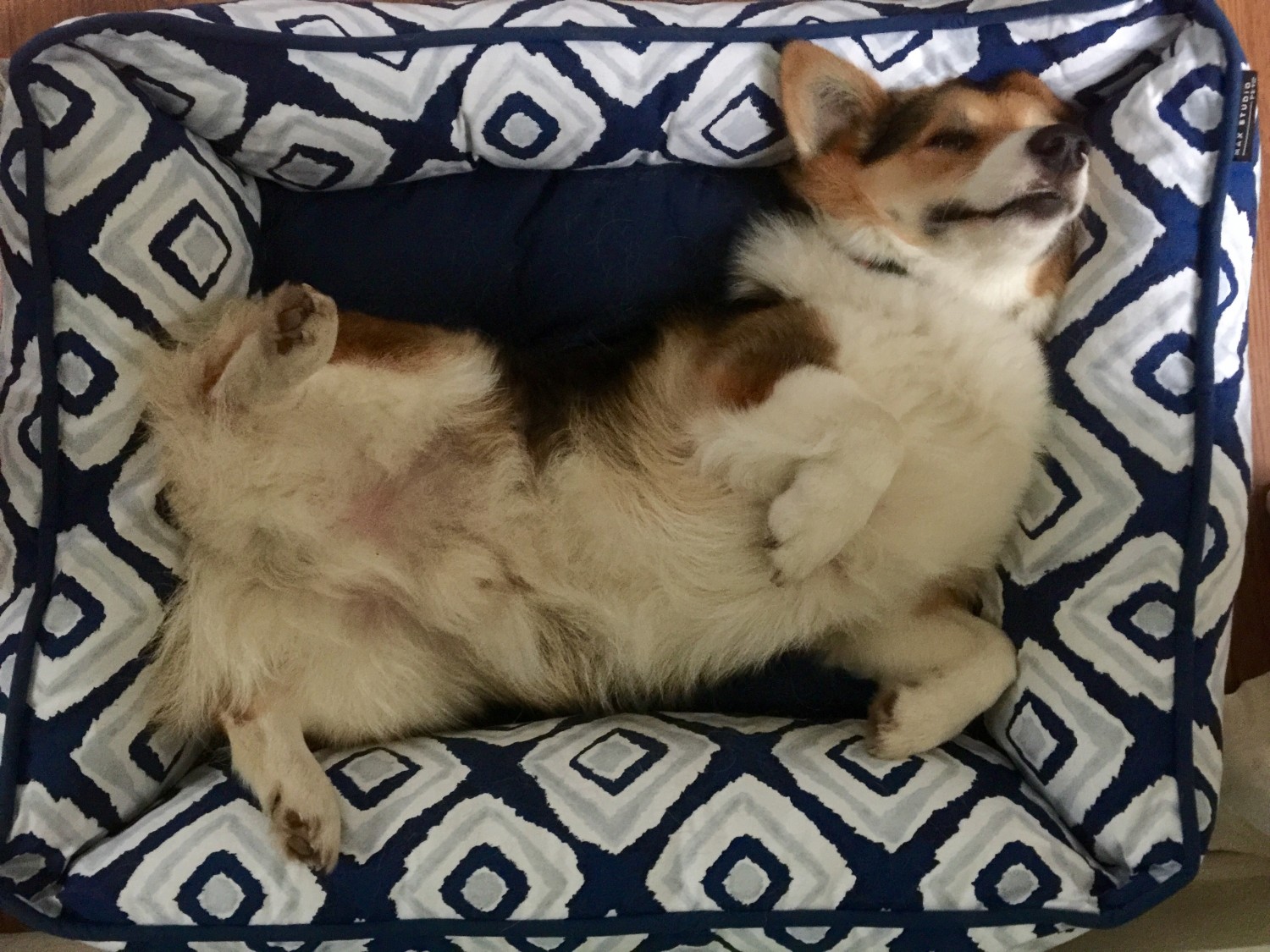 I thought I'd give you an update on life around here lately. It seems like we have been on the move!
First, we watched our friends Blake and Erin get married.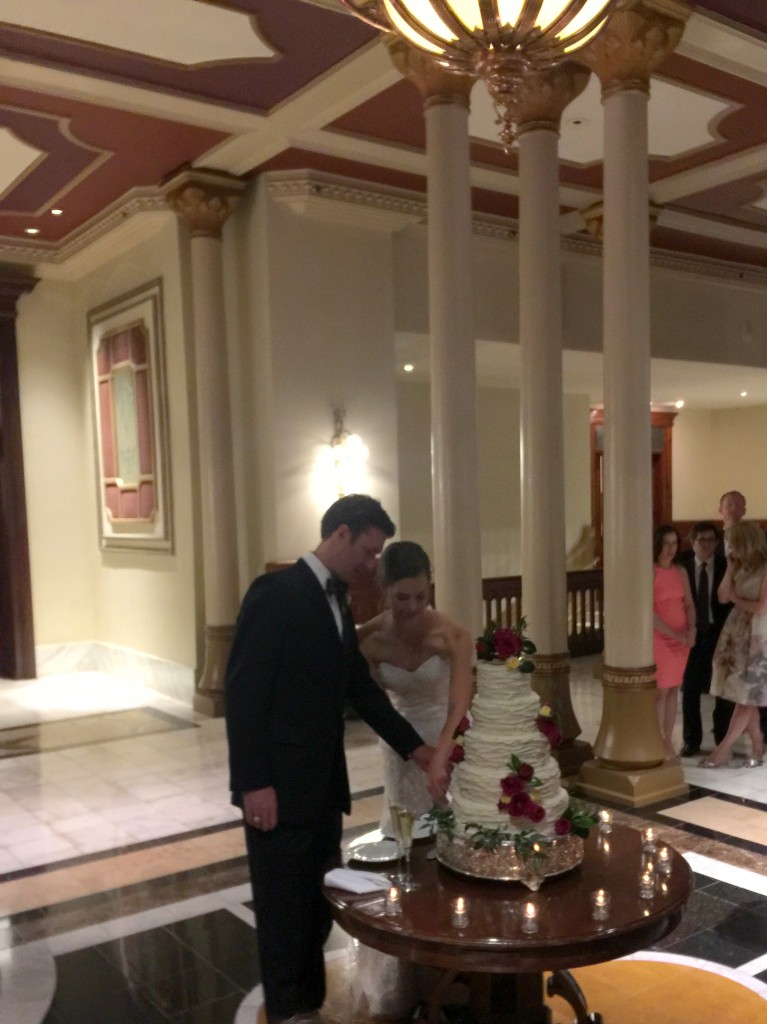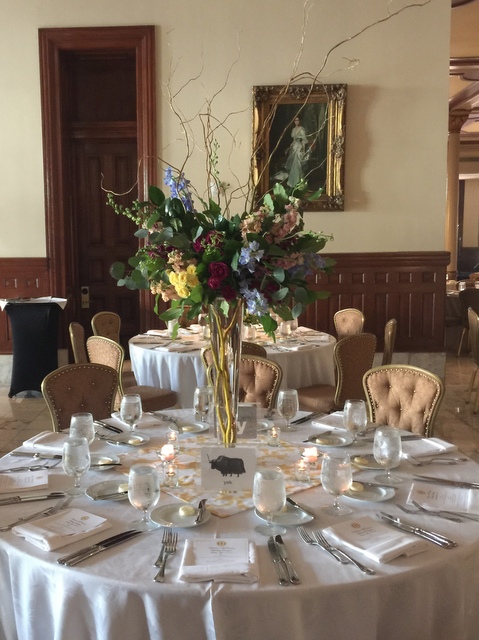 A highlight of their wedding, aside from watching them actually be joined in holy matrimony, was the nacho cheese fountain.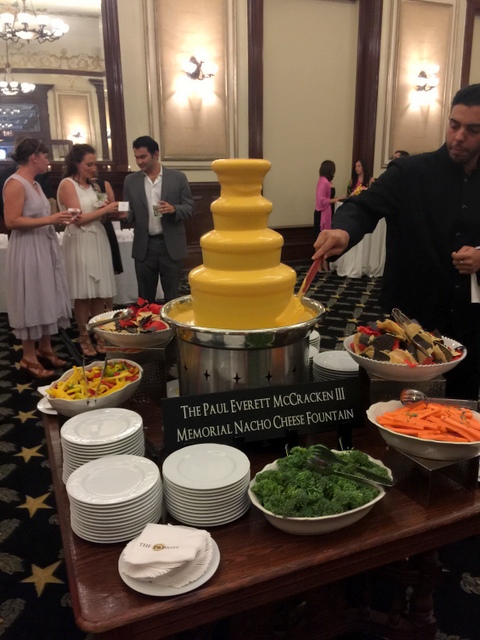 I mean, why not have a nacho cheese fountain at your wedding?
We like them a lot, and are thrilled they got married. We always wondered what type of girl Blakeley would marry, and the moment we met Erin, we knew he had met his match. We love her!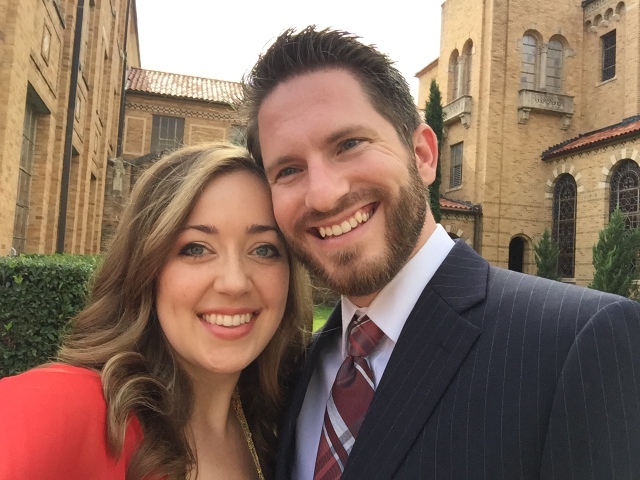 And with the new addition of new friends such as Erin, I've had to say bye to some old ones.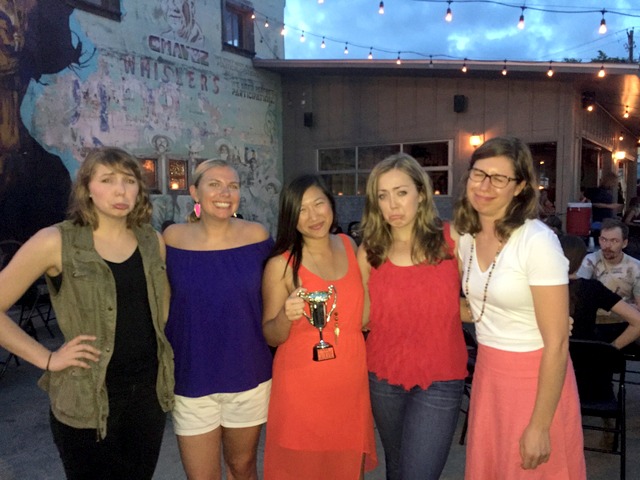 Boo hoo! Two of my girlfriends (the two smiling above) are leaving to pursue their dreams in other parts of the country.
Why do they have to pursue dreams and leave us? Gah!
In other news, Trooper has a new dog bed.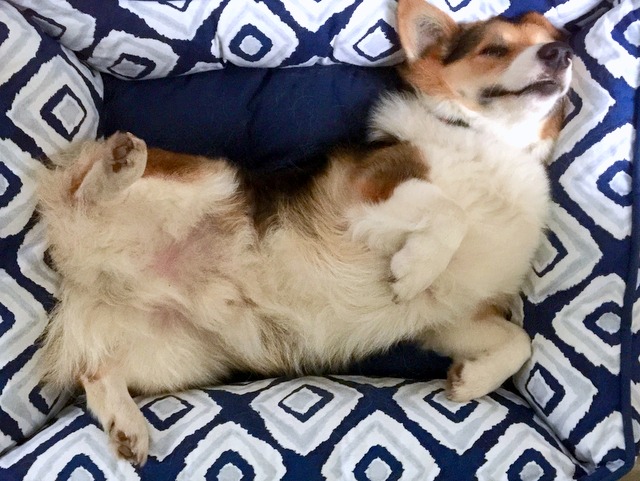 I think he likes it.
Speaking of pets, Moe's been getting a lot of cuddlin' lately…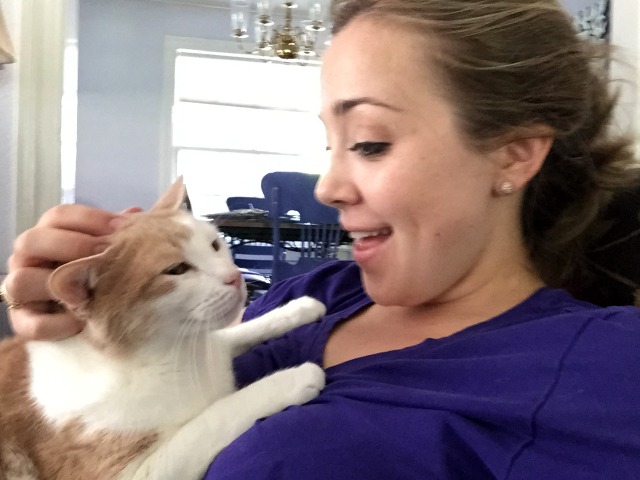 This is right where he likes to be.
Meanwhile, I've become obsessed with this: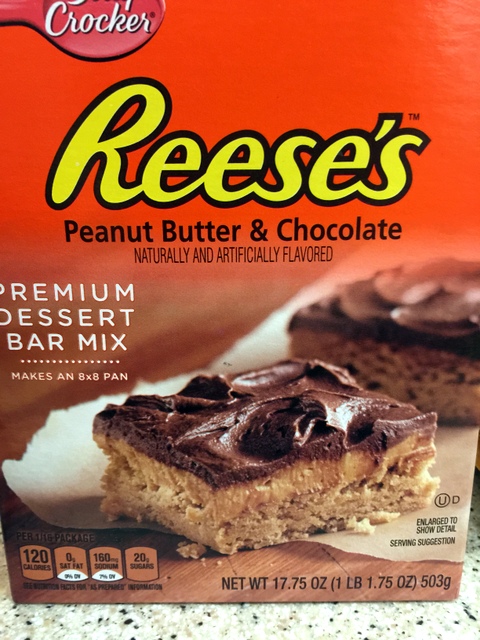 If you are on a diet, I don't advise trying this.
On the 4th of July, we watched the neighborhood parade.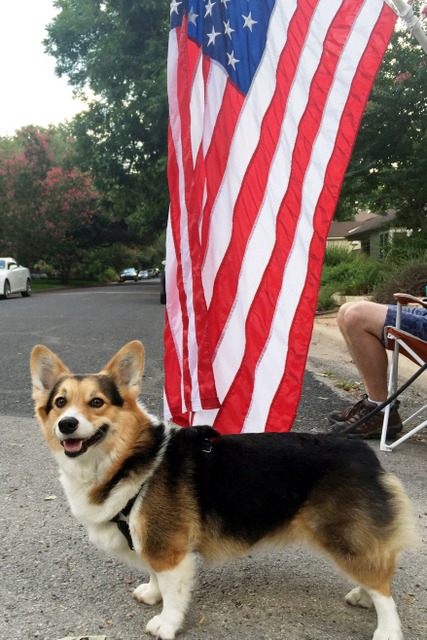 There were lots of boy scouts and pups.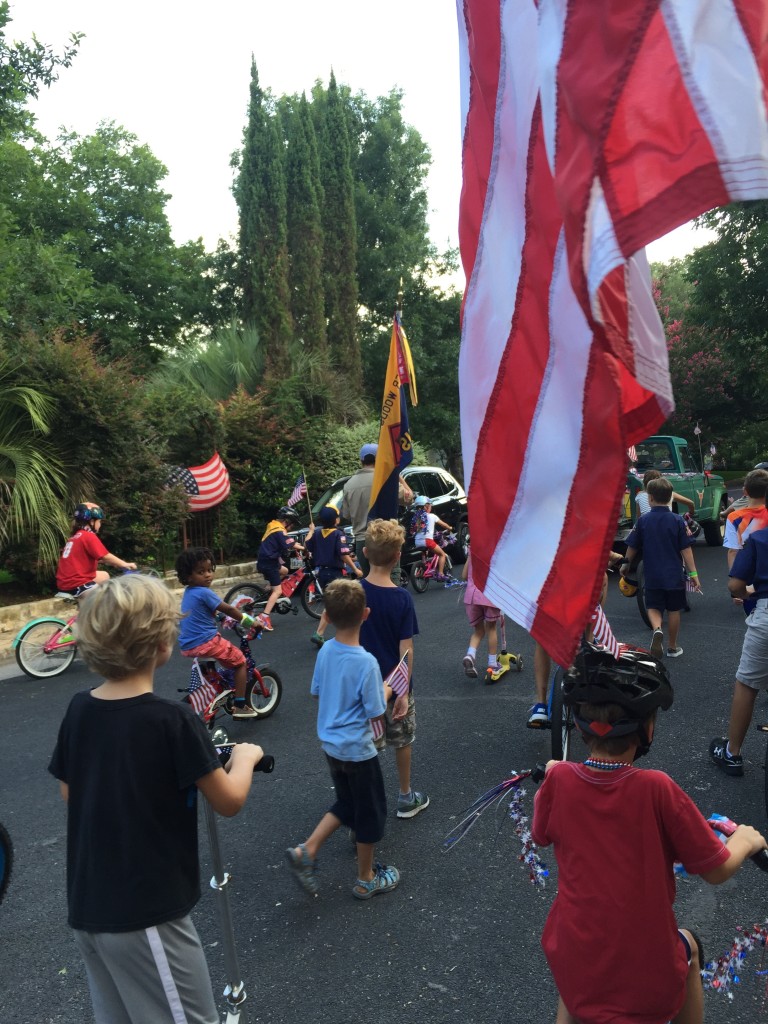 Last, but definitely not least, we've been listening to all of the Harry Potter books on audio.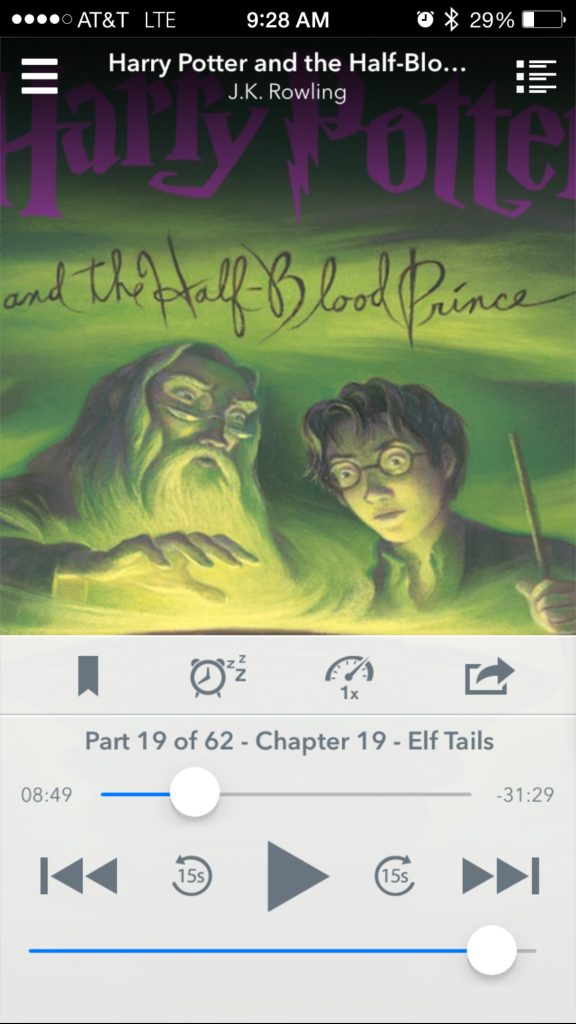 Yes, I'm 12.
Brandon's never read them before and I told him it's a requirement of being married to me.
We've also been to Colorado, the Texas Wildlife Association convention, and California. Life's been good around here lately!