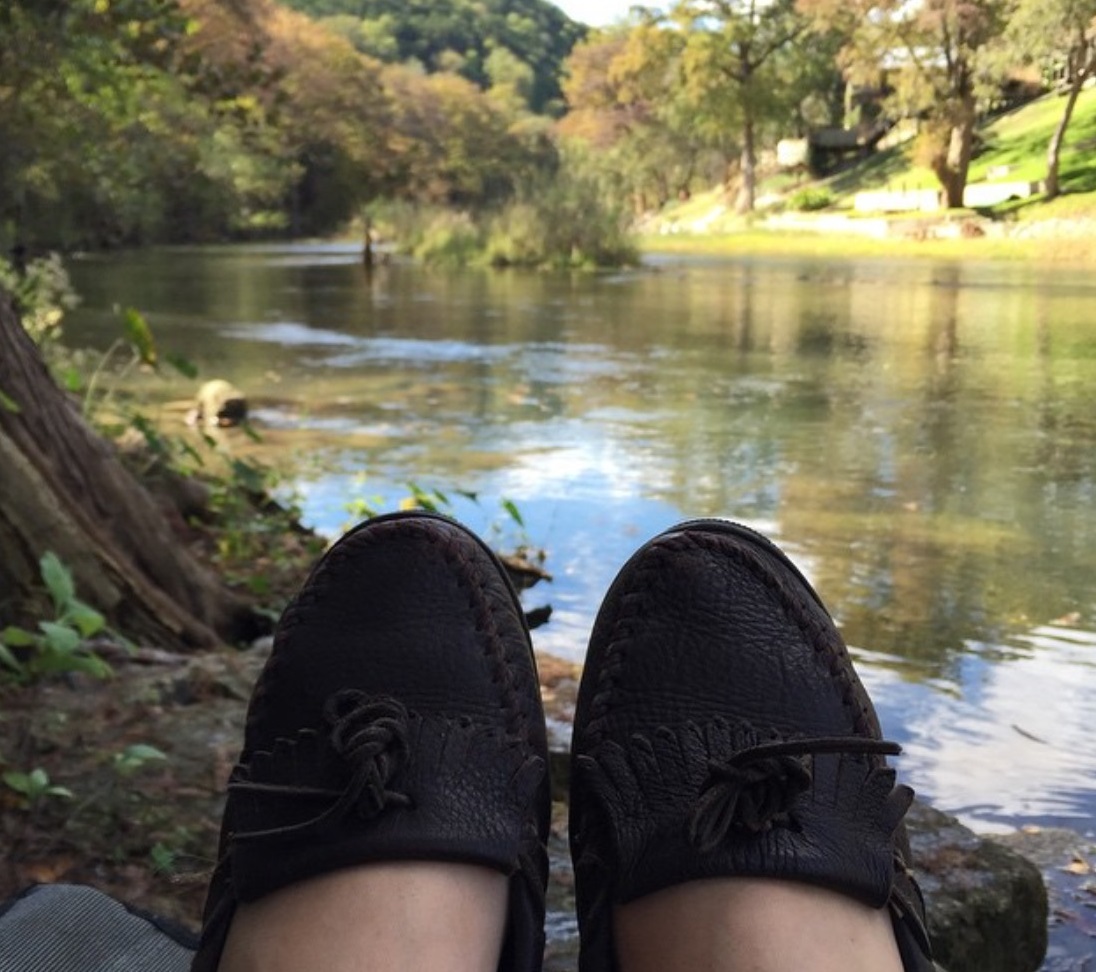 Field Fashion Friday: Minnetonka Moccs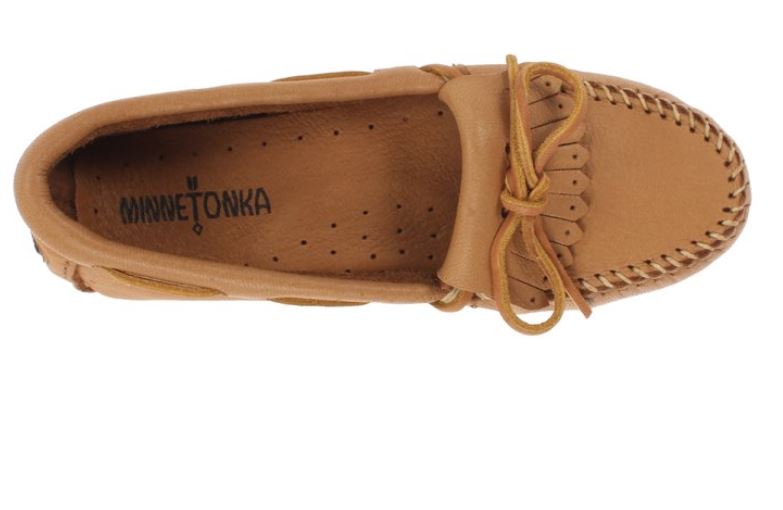 Minnetonka Moosehide Moccasins, $70, Amazon.com
Tomorrow's a holiday! Woo hoo! I'm posting this Field Fashion Friday one day early, as I bet many of you will be out and about tomorrow.
This FFF post is an homage to some of my favorite shoes in my closet, Minnetonka moccasins. Putting them on feels so good, it is almost a guilty pleasure. (Right up there with watching Real Housewives of Beverly Hills.) These moccasins are made from moosehide, a thick, soft leather that forms to your feet, and nothing feels better after hiking or skiing all day than slipping into these. While many people I know would argue Uggs are the most comfortable shoes known to womankind, I prefer these moccs because they have more to offer. They can be worn comfortably in the summer without making your feet hot and they take up very little room in a suitcase. And as an added bonus, guys don't hate the sight of them!
These are perfect for slipping on outside your tent and wearing around campground, and I've even known someone who preferred to wear these hunting. And they last forever. I've had mine since college, which sadly was a long time ago.
They were crucial for this crisp fall day on the Guadalupe last year.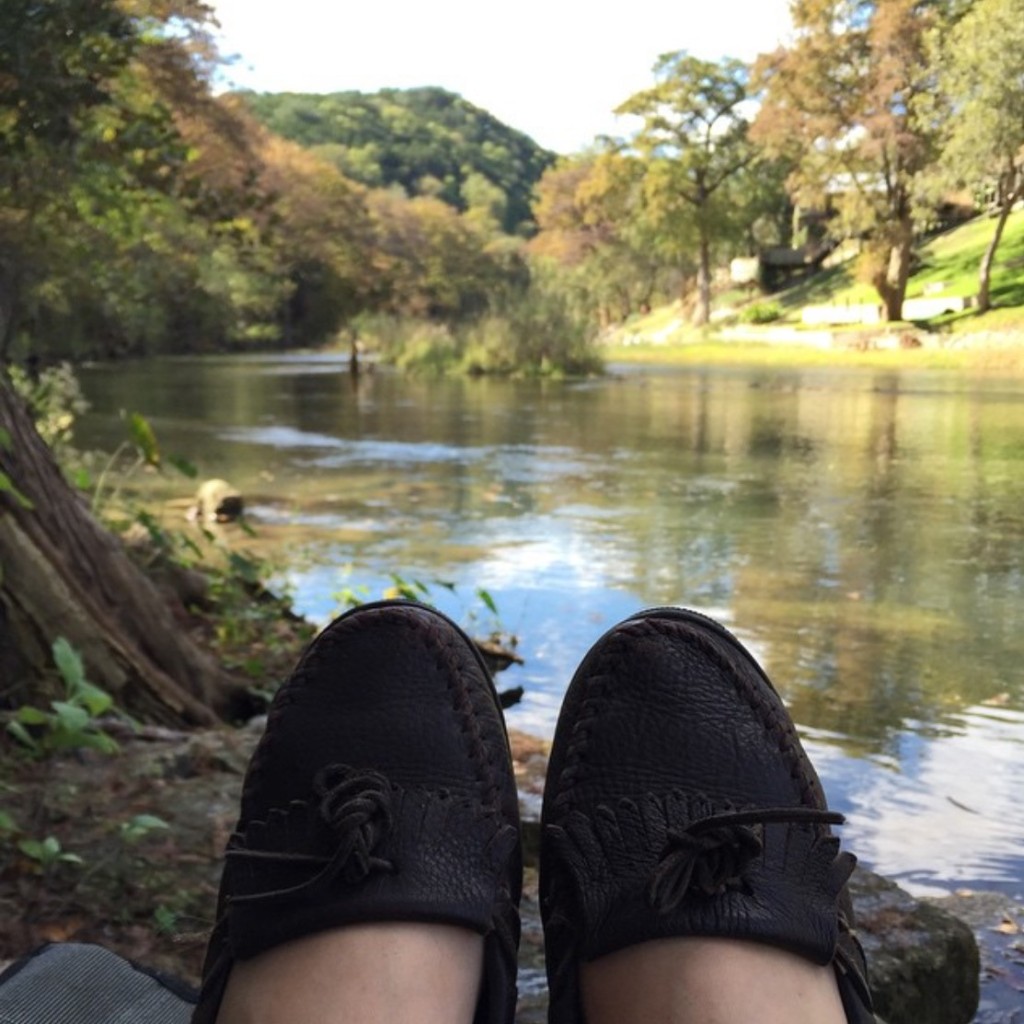 Crucial.
There are also some deerskin and suede options out there if you're interested.
Have a happy 4th!
Not a paid advertisement.