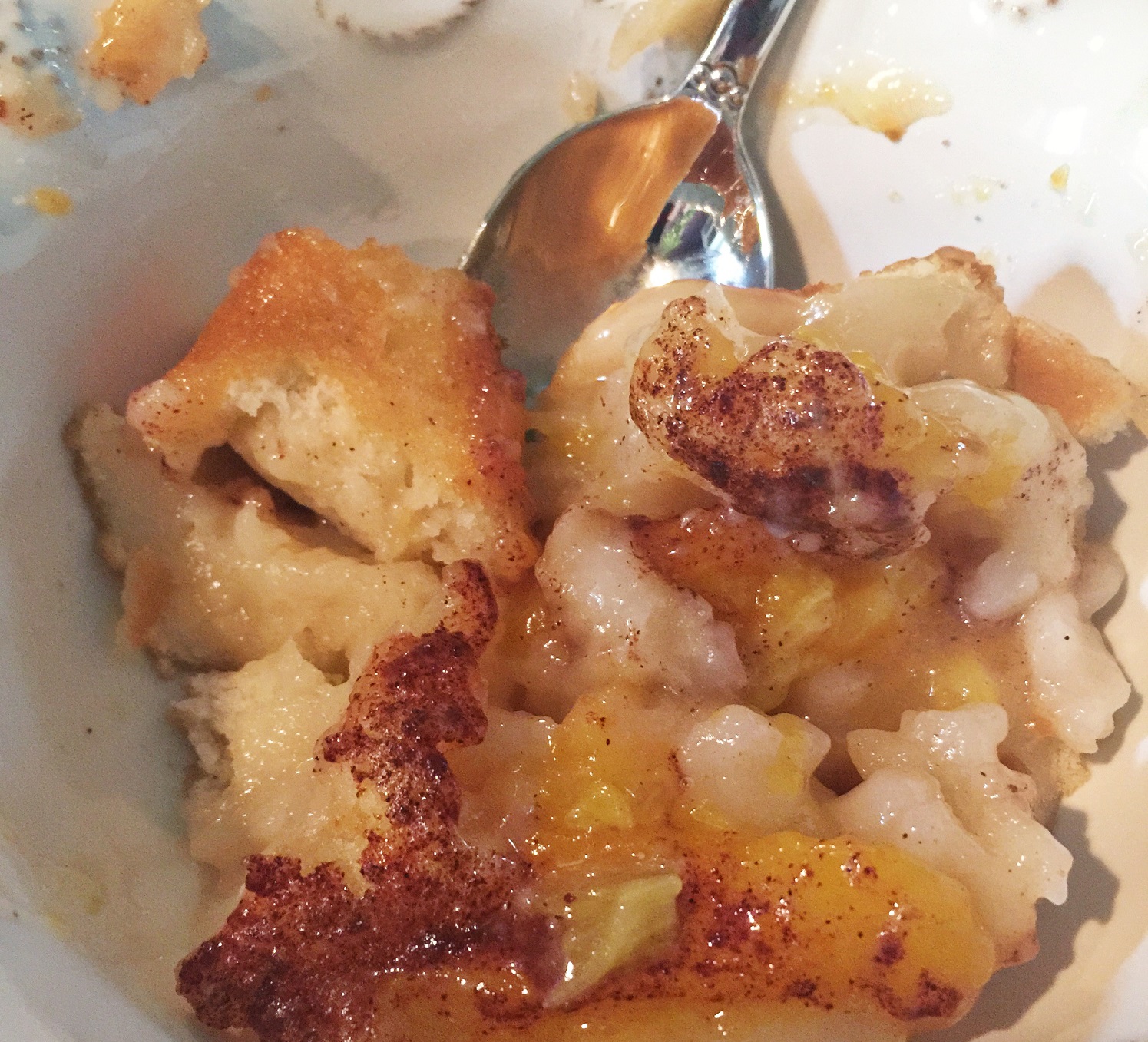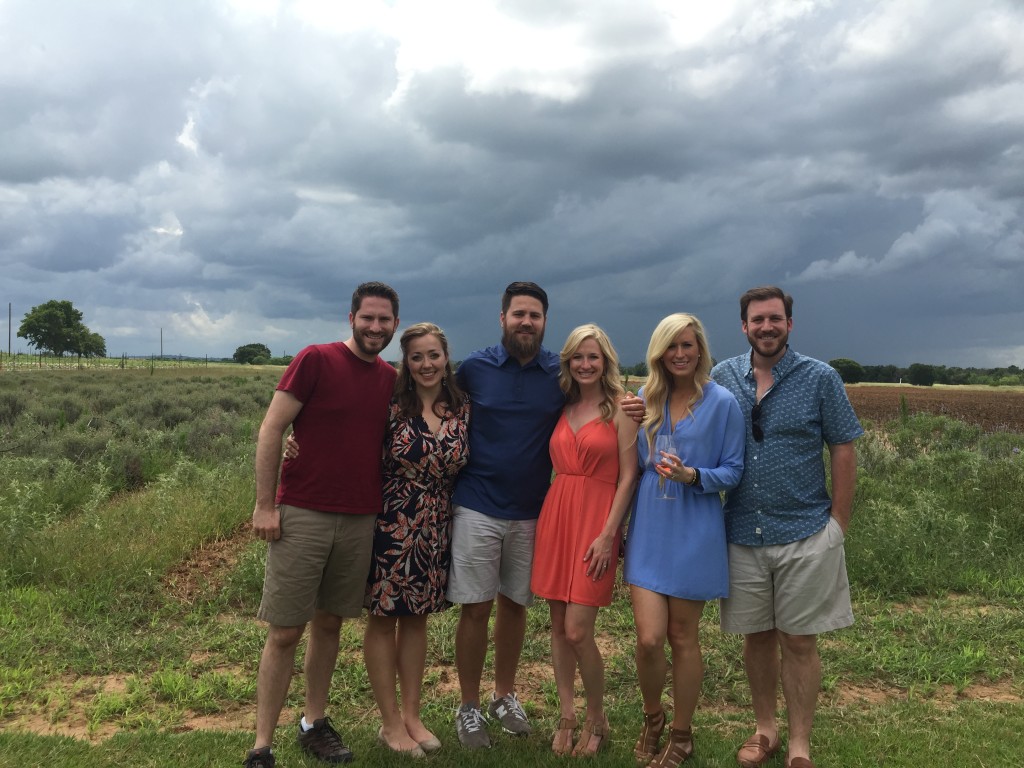 This weekend my college friends and I went to Fredericksburg, Texas to visit local wineries and pick up peaches.
As we drove through the outskirts of Fredericksburg, passing peach orchards and vineyards, I was reminded so much of my grandad.  As a farmer from south Texas, he was fascinated by fruit trees, and was always trying to get them to thrive in the sandy, dry soil on our farm. Sometimes he had success–his fig tree in the backyard was always laden with fist-size fruit, for example–but many other trees shriveled in the extreme heat.  Every summer, he wanted to go to Fredericksburg to get peaches and see the orchards in operation.
At the fruit stands, my grandad always ended up talking farming lingo with the owners.  Farmers all like to talk about the same subjects: rain, heat, freezes, and pesticides. These topics can form an instant bond between strangers.
Our first order of business was always  to locate peach milkshakes.  Every few years, we'd find a fruit stand that served perfectly ripe peaches, warm cobbler, or a creamy peach milkshake and we'd say, "THIS is the best we've ever had…" and every year following, we'd try to find that same stand, but we never could.
We'd load up the car with a few baskets of peaches, come home and sit out on the patio peeling peaches until the sun went down. Then we'd go inside and make cobbler and freeze the rest.
It was a family tradition!
Yesterday, we pulled off the road at a small little barn and I loaded up on a box full of peaches, which I took home, peeled, and sliced in the way my grandad had taught me–holding the peach in my left hand and dragging the peeler across the peach with my right hand, using my thumb as a guide and making one long sweep.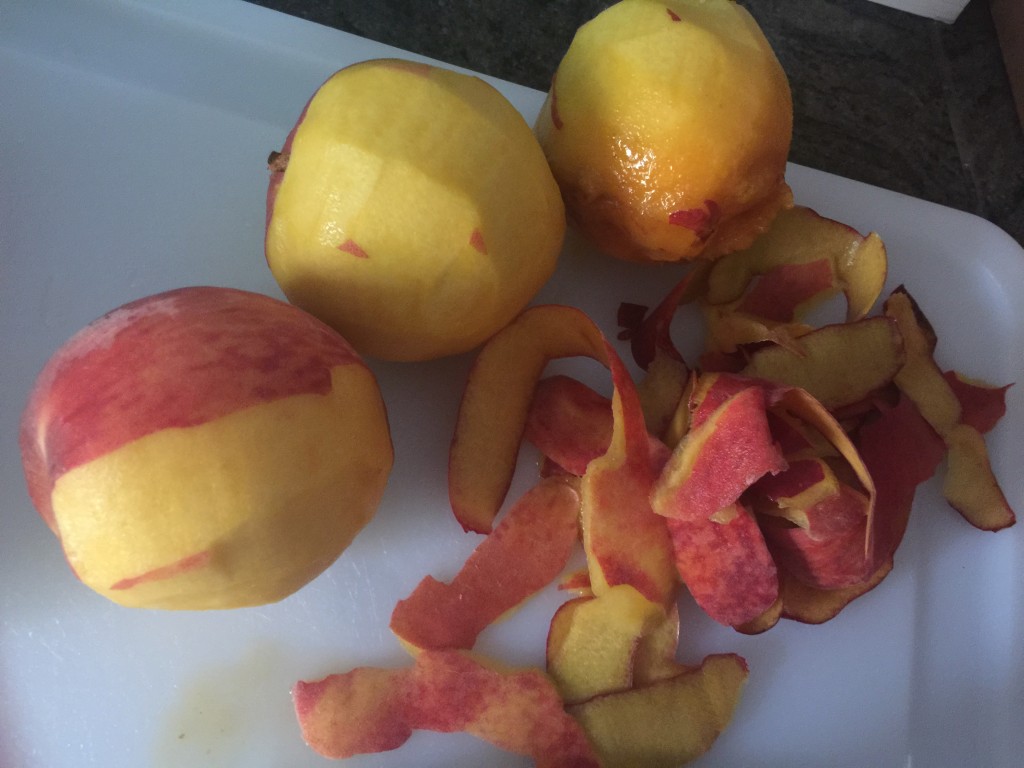 Halfway through the box, I realized, Holy cow, I have a lot of peaches.
What was I thinking? I clearly got too sentimental at this peach stand.
But I pushed on. It only took two hours!
I plan to make peach smoothies with greek yogurt, grilled peaches and chicken, and goat cheese and peach appetizers, among other equally-scrumptious things.
For now though, I'm just going to suffer through this peach cobbler: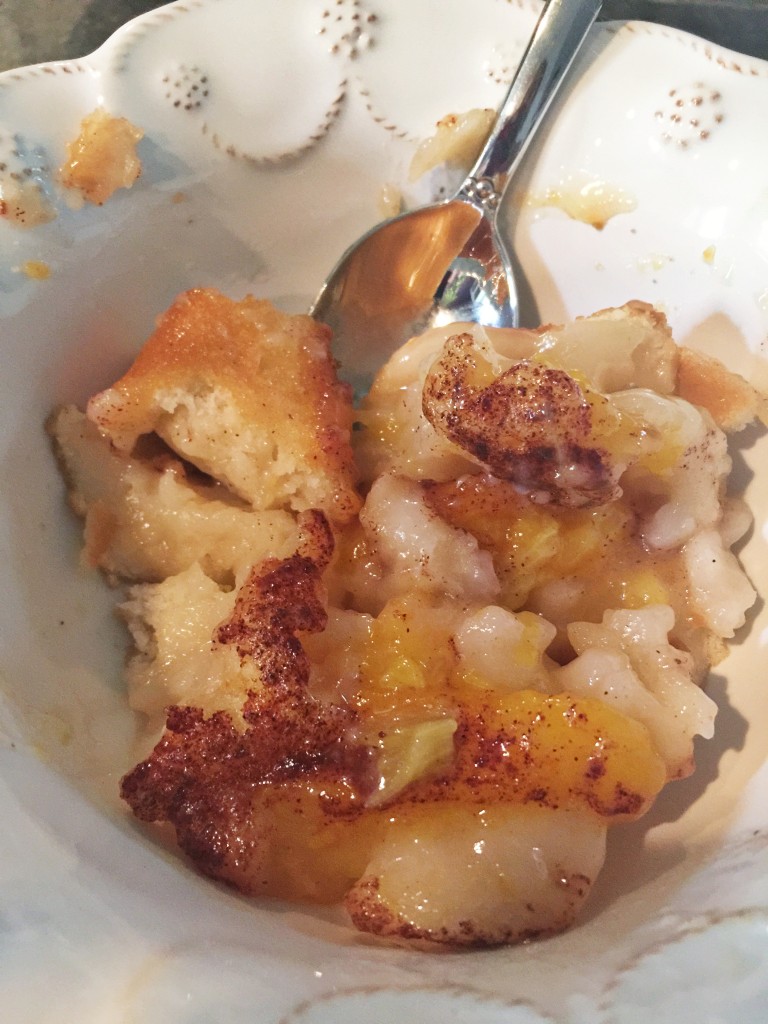 I think my grandad would approve.
A few things to file away for your next peach-and-wine experience:
June is prime peach time in Fredericksburg.
Paula Dean's peach cobbler recipe is delicious.
Becker Vineyards is worth a stop