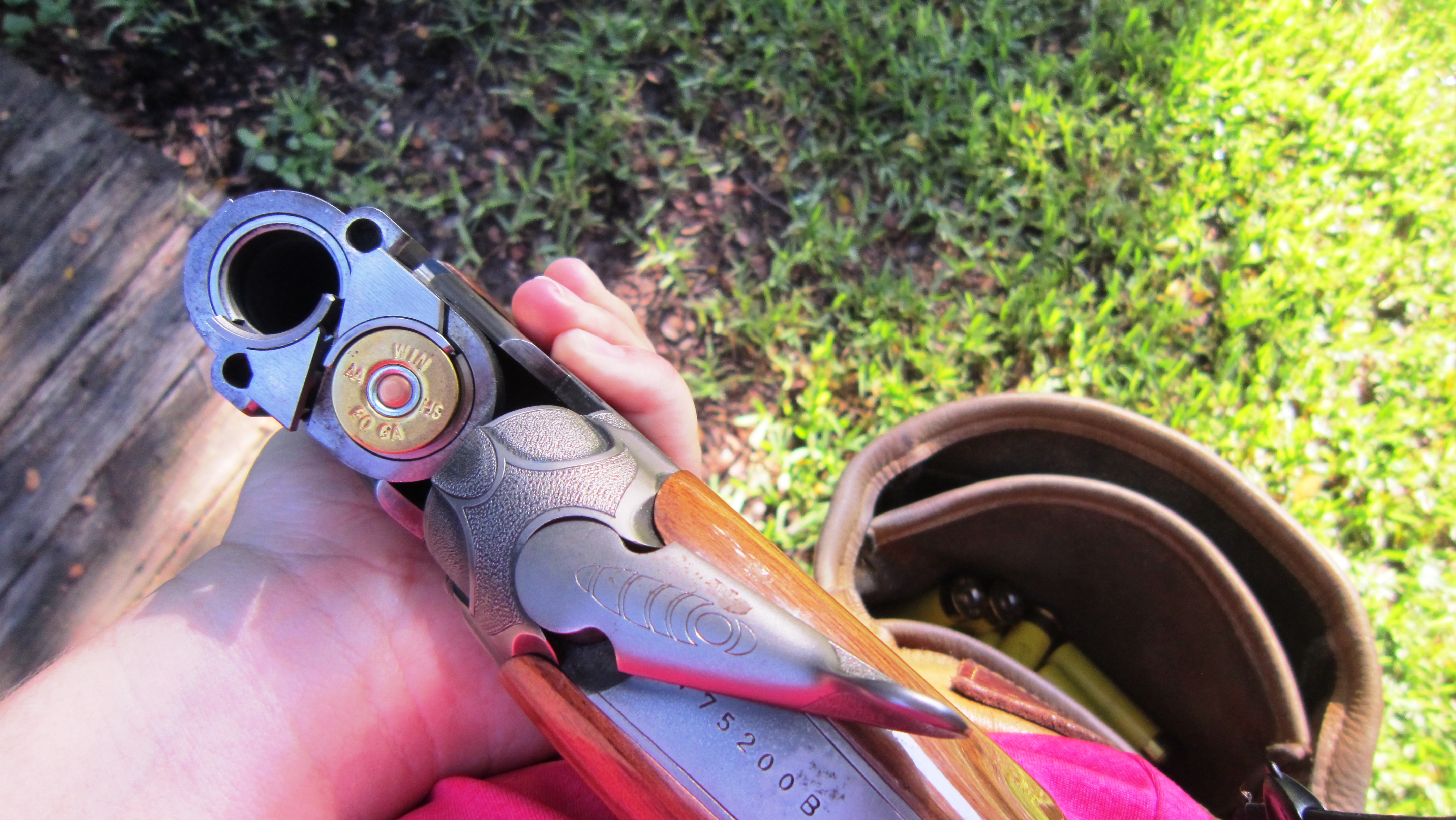 Skeet Shooting Dictionary
Skeet shooting is one of my favorite hobbies.  Early on in my teen years, my mom decided that if I was going to be around guns, I should become familiar with how to handle them safely.  She enrolled me in lessons and I've been hooked ever since.
I've put together a skeet shootin' glossary here, for those of you who are new to the sport.
Key Terms
Clay 
Also known as skeet or bird.  A circular, domed disk made out of–you guessed it–clay.  The top is usually painted bright orange for visibility. Sometimes clays are painted white, but I've only run across this once or twice.  Though the sport is called "Skeet Shooting", I rarely hear anyone call them "skeet."  To use it in a sentence: You smoked that bird. Translation: You blew it to pieces. Good job!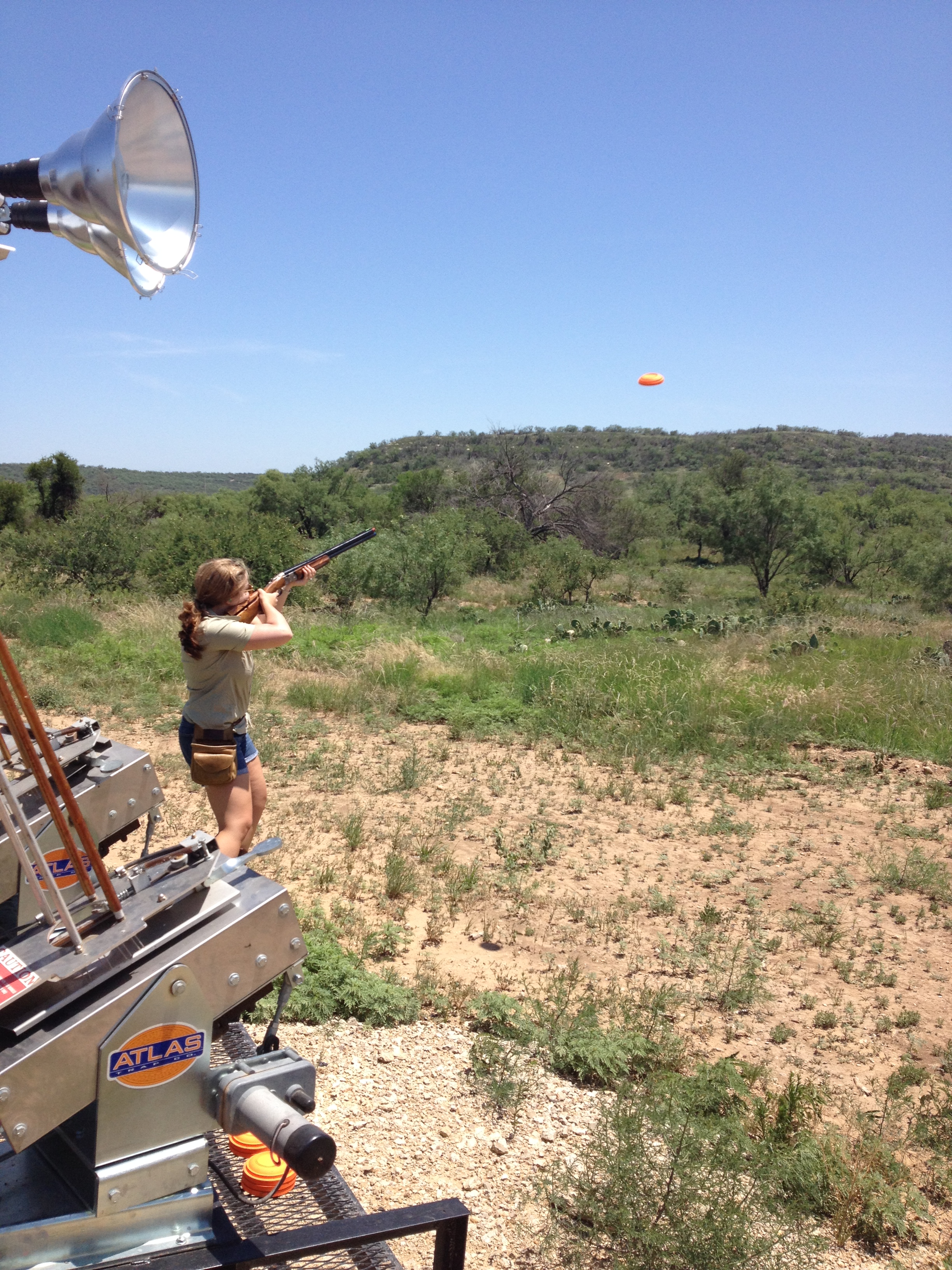 Station
There are 8 stations on a skeet field.  Imagine the bottom half of a clock, and there is a station at each hour from 3 to 9.  There are also two stations at the center of the dial.  In one "round" of skeet, (see definition below) you'll have to shoot from each station.  Used in a sentence: I missed every bird at the last station.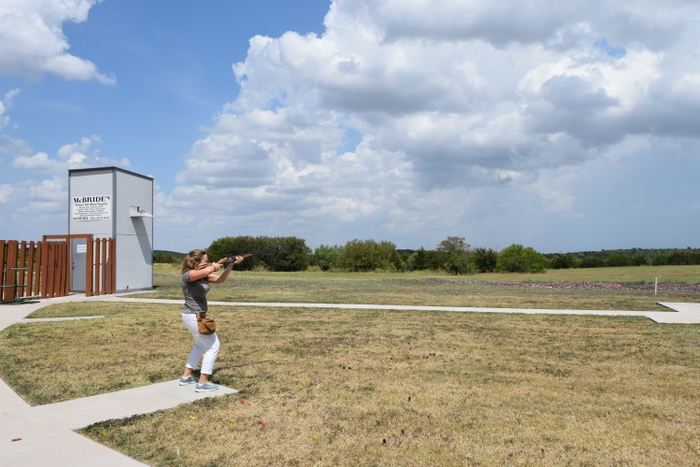 House
In skeet shooting, there are two "houses" on either side of the field.  One is called the High House and one is called the Low House.  They got this name because one is tall and one is short.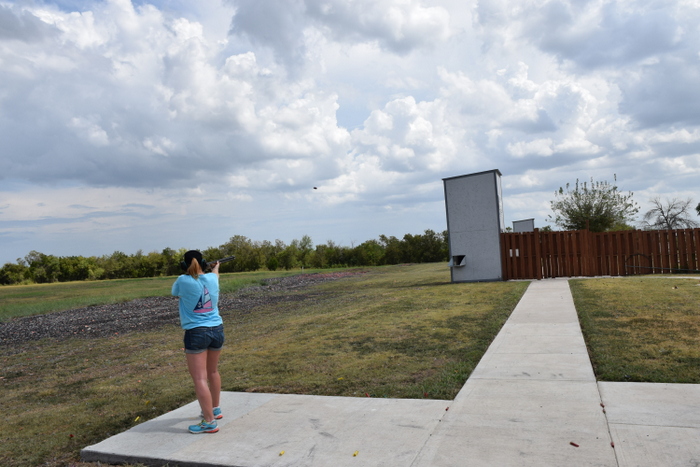 Single 
This means that one clay comes out of only one house.  You take only one shot.  Only load one shell.  Used in a sentence: Shoot the single first and then shoot the double.
Double 
This means that one bird comes out of each house at the same time, and you will shoot at them both.  You'll need to load two shells in your gun for this.  Used in a sentence: I hit the first bird in the double but missed the second one.
Round
During one round, you will shoot 25 shots total.  Each box of ammunition has 25 shells in it.  One round of skeet=one box of shells.  Convenient, right? I bet you'd always wondered why there were 25 shells in a box! To make matters even more simple, there are four rounds per game so that your final score is out of 100 (4 boxes x 25 shots in each box.)  Used in a sentence: I did pretty poorly this round but will do better next round.  Or, Our gun club charges ten dollars per round.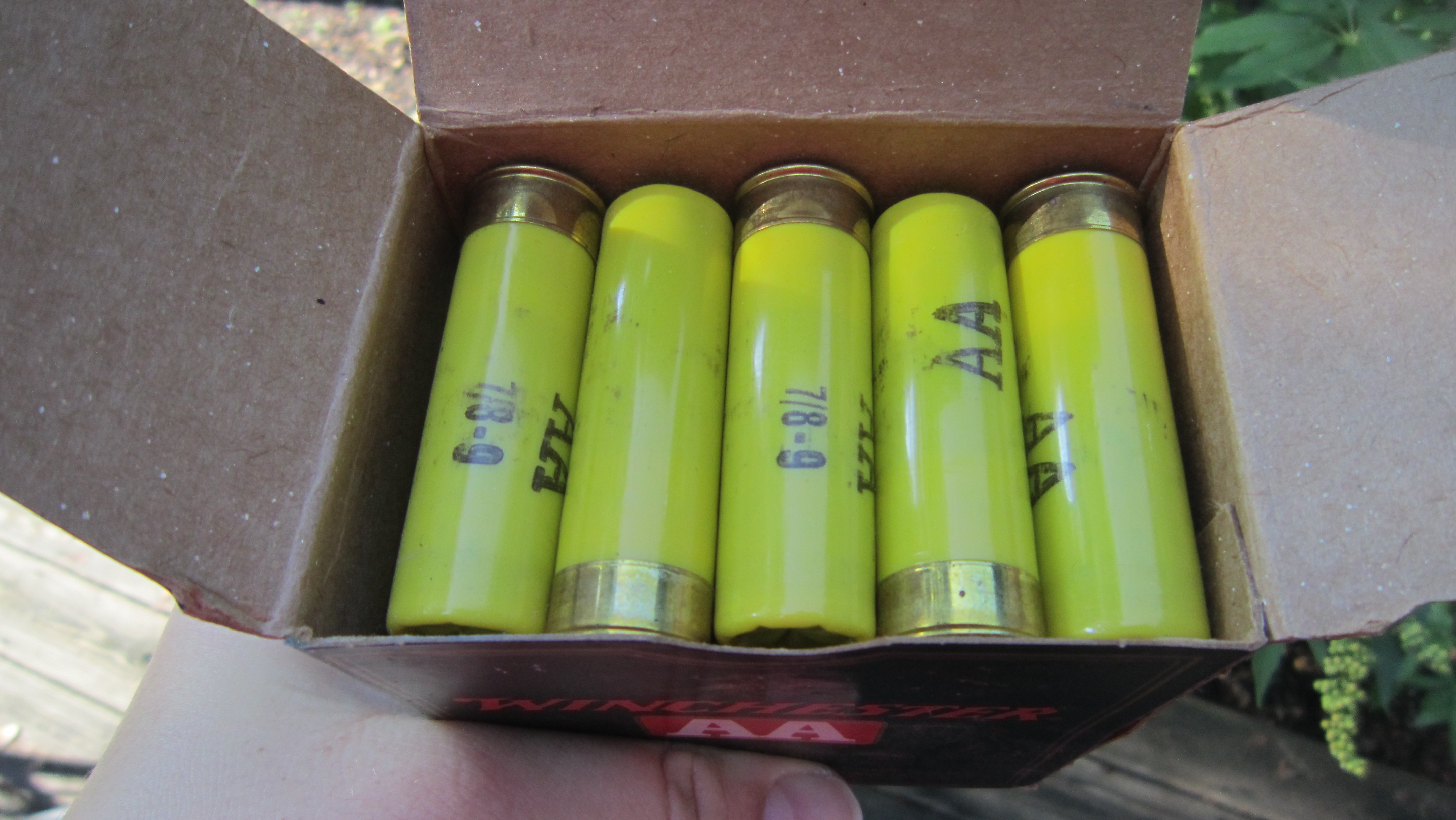 Squad
Sometimes shooting is a free-for-all, but when it is an organized activity, say in competition, you will be separated into "squads."  A squad consists of five people.  You all take turns at every station.
Pull
This is what you say when you are ready to shoot.  You have walked up to the station, you've loaded your gun, you're holding the gun up to your shoulder, and you're "in the zone."  When you say this, the person holding the remote control hits a button and the clay flies out of the house. Used in a sentence: Pull!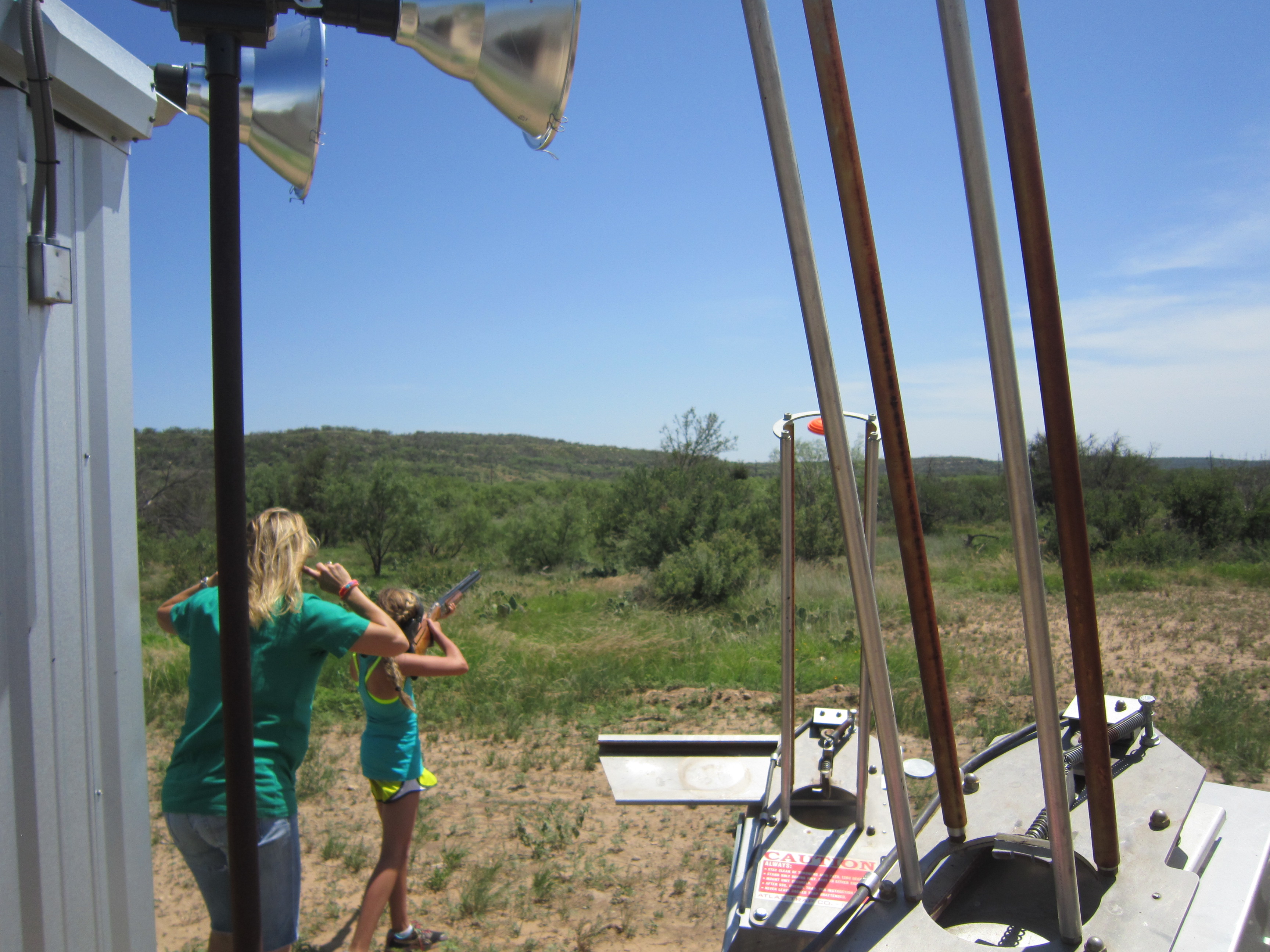 Safety
While you are at the gun club, you may see signs that say "Guns must be on safety until you are at the station."  This means that the safety mechanism must be activated.  It's usually a simple switch on the side.  Make sure you switch if OFF when you're ready to shoot!
Barrel
This is the long metal cylinder part of the gun.  Used in a sentence: Don't point your barrel at me.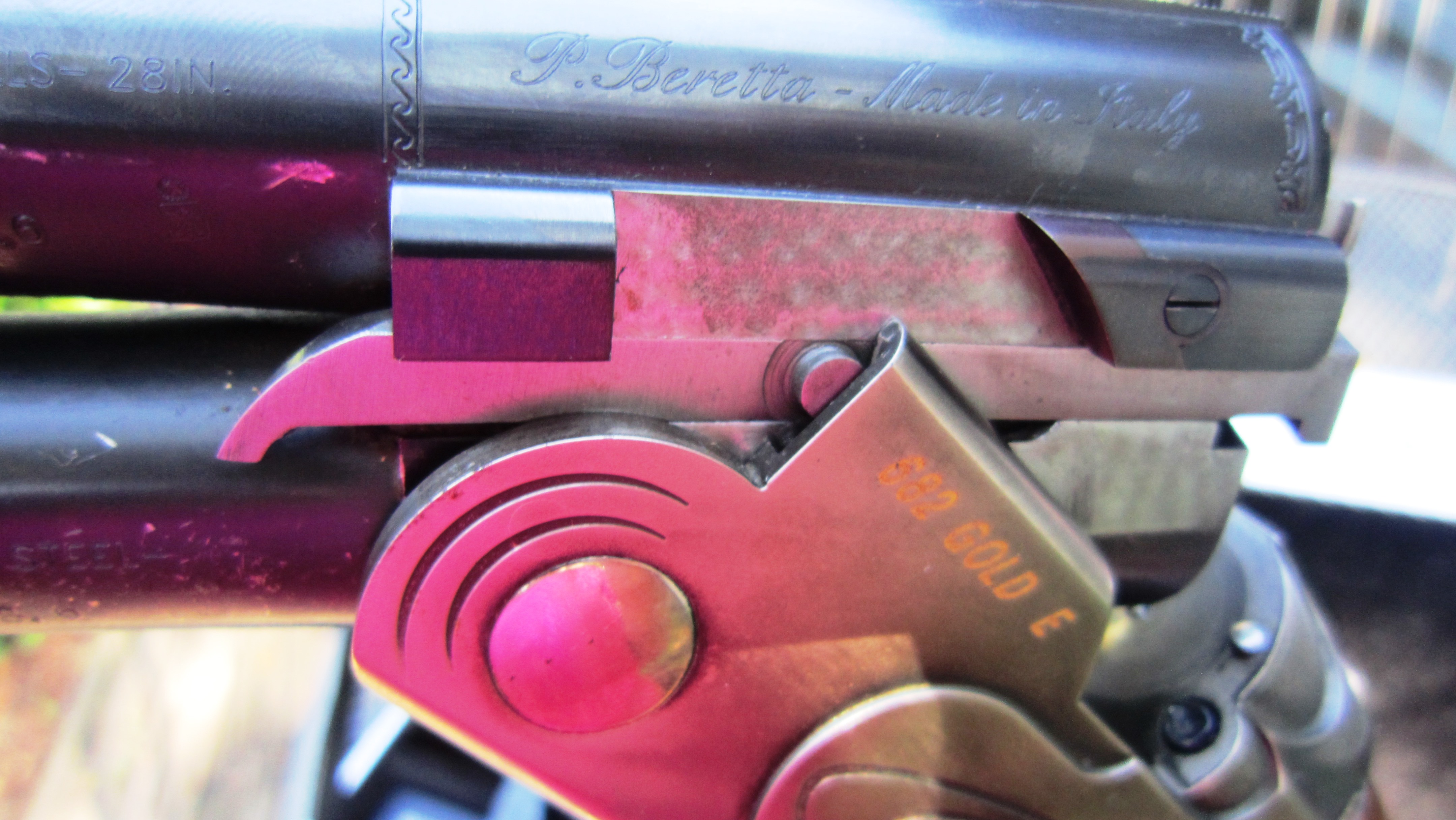 Stock
This is the part between the trigger and your shoulder.  It is often made of wood. Brandon is holding up the stock in the photo below. My skeet gun has a detachable barrel and it is not pictured below (but I connect it by that circle when I'm putting the gun fully together.)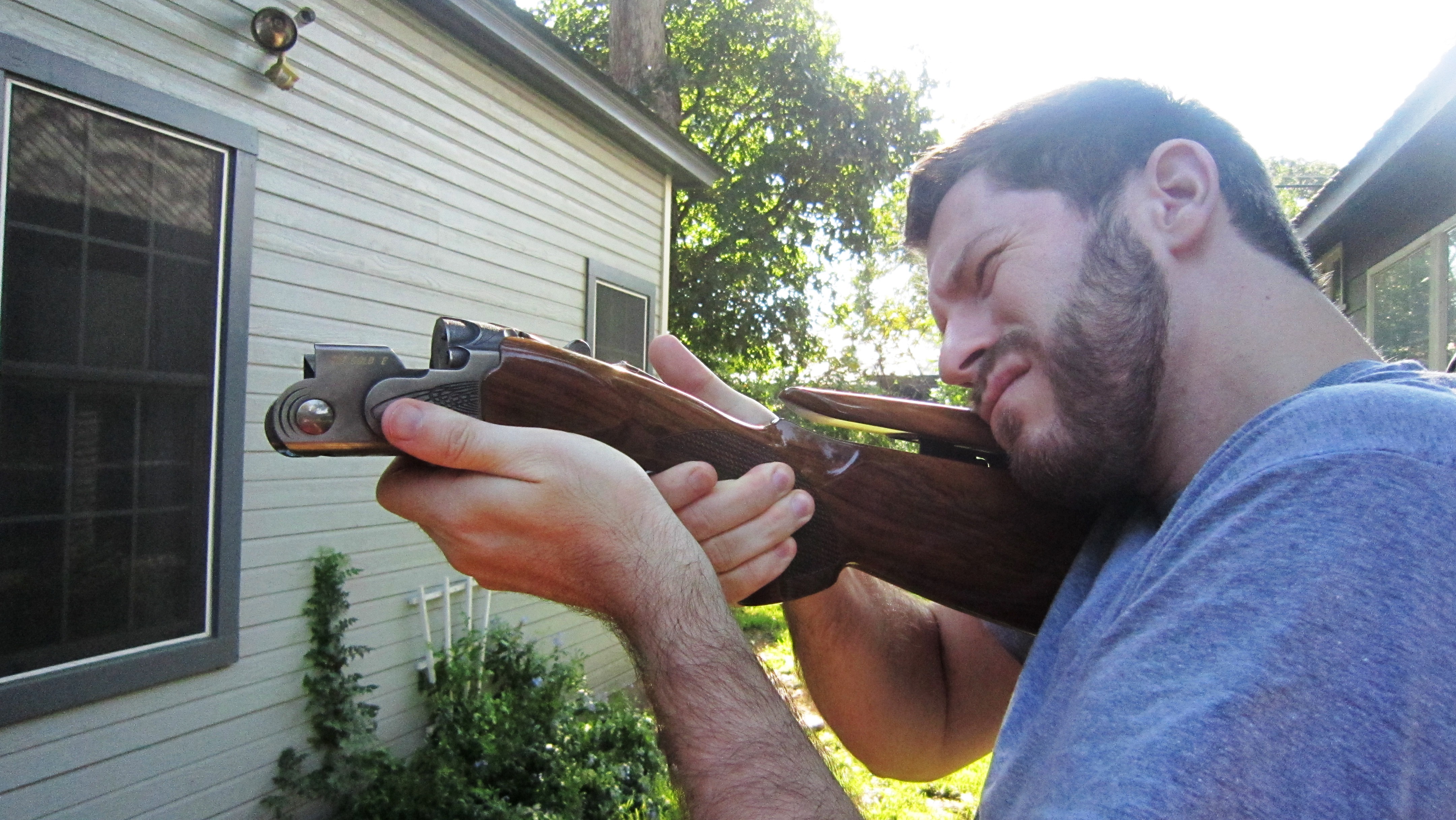 The shotgun I use for skeet shooting has an adjustable stock, which you can see under Brandon's nose in the above photo. This can be raised or lowered depending on what fits you best.
Shell
(Or shotgun shell) The ammo.  It's called a shell because if you were to cut it in half, you would see that it's pretty much a shell holding bb's and gunpowder.  Used in a sentence: I'm going to buy more shells at Academy.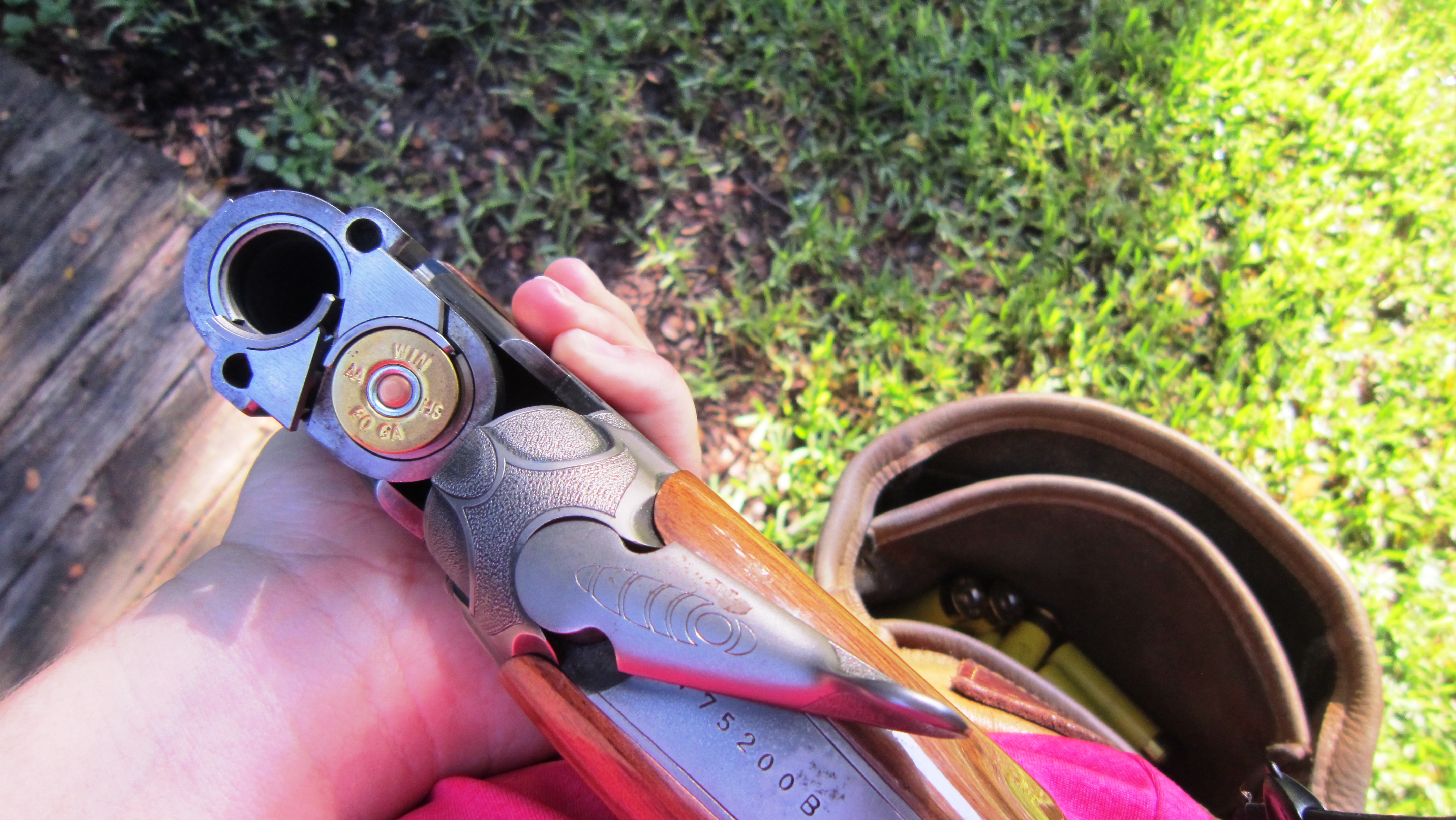 This is what a shell looks like after you fire the gun: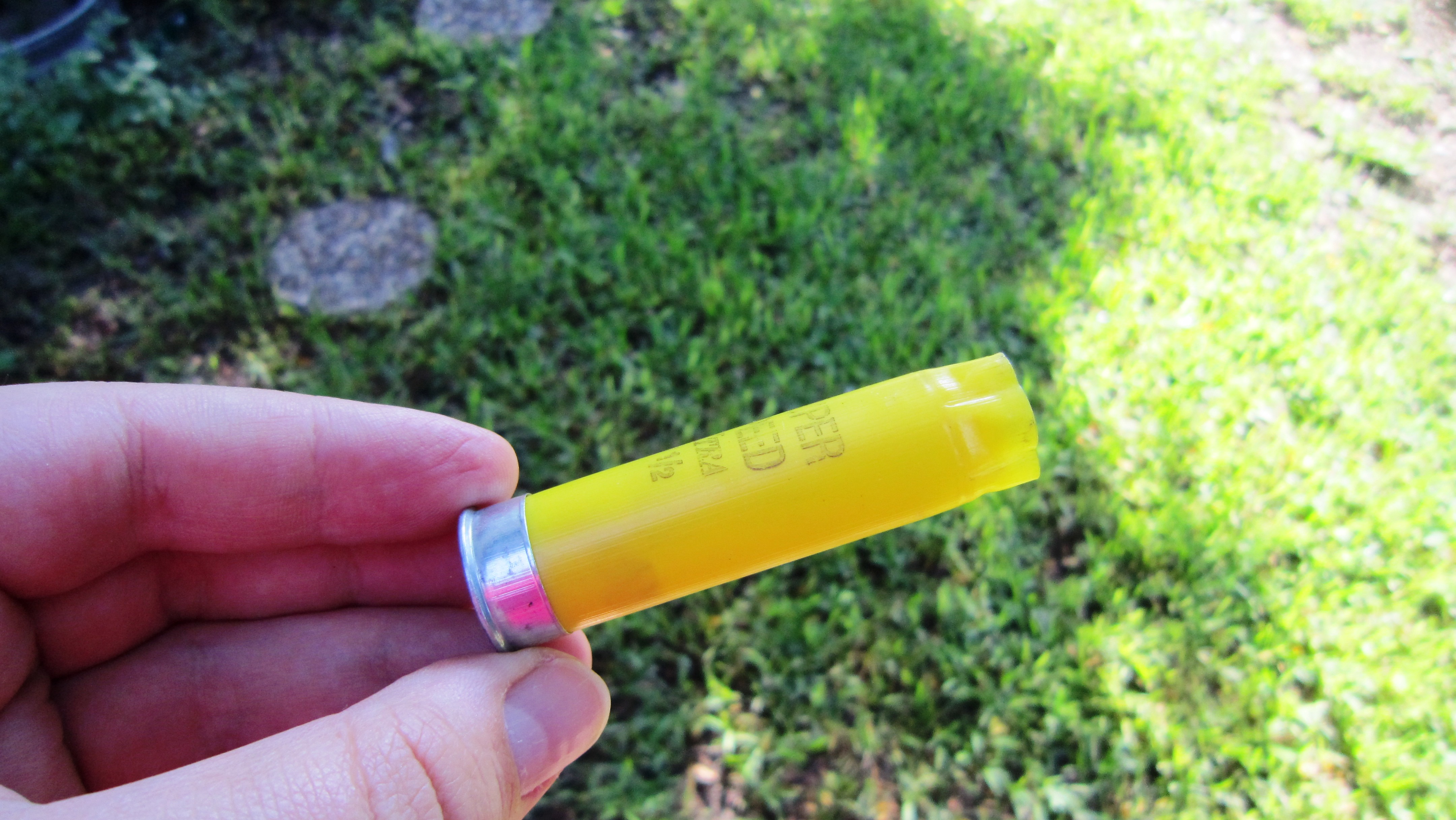 It's completely empty inside.
That's all the terminology I think you'll need to get started.  Good luck out there! Shout out any questions in the comments below.