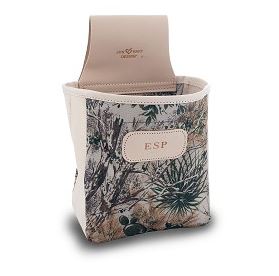 Field Fashion Friday: Camo Shotgun Shell Pouch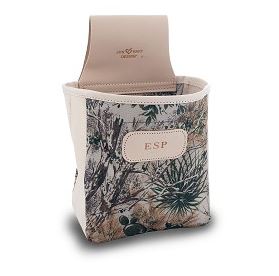 Sidekick shotgun shell pouch, $107.
Happy Field Fashion Friday! Today I chose this shell pouch, which would come in very handy on a shooting range. There aren't a lot of cute shell pouches on the market but this one is fabulous in many ways:
1. The monogram. Nothing says "classy Southern lady" like a good monogram. I ESPecially need this.
2. It's made in Texas. We gotta support our Texas businesses. (My hometown of San Antonio, nonetheless.)
3. The print looks like our homeland, Texas brush country.
4. Divided sections separate used shells from new ones. I like to stay organized.
5. You choose the belt you pair with it, so you can do something fun like a brown belt with turquoise or a Western-style black belt with some silver details.
If you ever go skeet shooting, you need a place to put your shotgun shells, so this is simply necessary.
Not a paid advertisement. Just sharing what I like.